Article
Meet the Headteacher – Craig Considine, Tanglin Trust School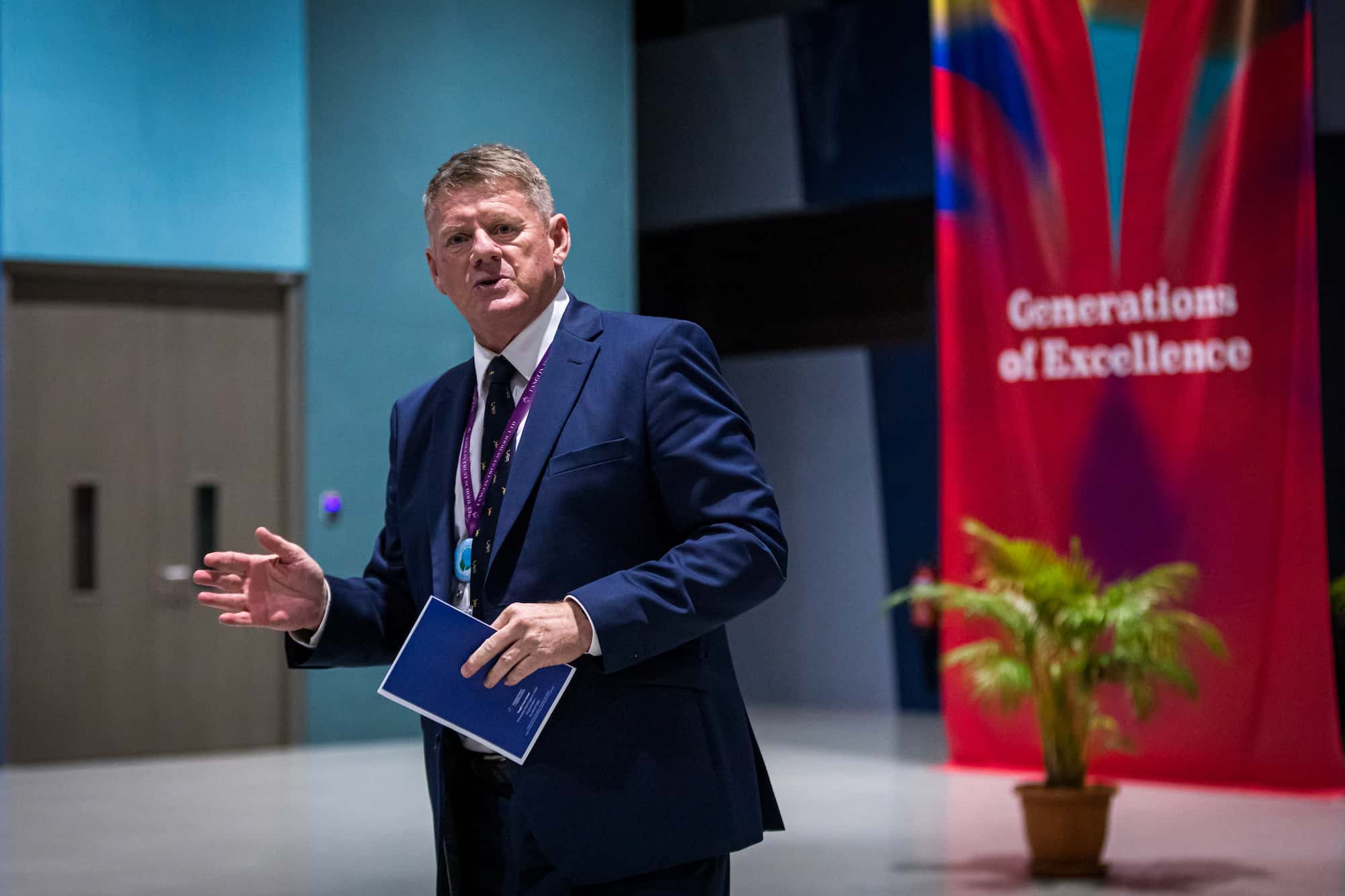 What initially inspired you to pursue a career in education?
After considerable involvement in competitive sport as a youth, I came to appreciate the many personal development opportunities sport provides to young people. It can inspire and unite; it teaches leadership and cooperation; it is a fun way to understand the interplay between strategy and action to achieve a goal. A teaching and coaching career gave me the opportunity to leverage my knowledge to enhance children's education.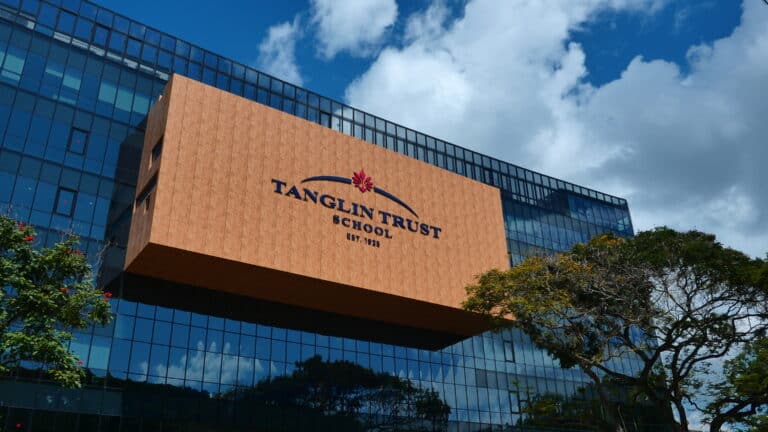 How do your own life/work experiences inform your approach to your work?
The challenge to continually achieve your personal best is inherent in competitive sport and that becomes ingrained in the psyche. You learn to stay focused in the face of challenges; to keep improving and learning – that a loss often lays the groundwork for a win. When you are a multi-event or multi-sport competitor, you gain different perspectives from each discipline, which helps to improve performances across the field. Headteachers work with a wide variety of people – faculty, students and support staff – who have a range of skills and potential. Bringing out the best in a team is fundamental to the work we do.
Prior to joining Tanglin, I was Headmaster at Millfield School in the UK for ten years, and I started my career in Australasian independent schools, including Geelong Grammar School and a headship at Wanganui Collegiate School in New Zealand. I bring my sporting, international and British independent school background to my role at Tanglin. Here, I aim to extend the school's mentoring mindset and holistic learning environment, alongside Tanglin's already excellent academics.

What have you learnt from your time as a headteacher of an international school?
I am humbled by the significant sacrifices parents make to give their children a vast range of opportunities to develop their potential. As Head of an international school, it is critical to honour parents' considerable commitment to their children's education.
What characterises the students graduating from Tanglin Trust?
Tanglin students are impressive. And that's not just their academic results, our graduates are well-rounded individuals who achieve inside and outside the classroom. Public speaking is a key competency in life, and at Tanglin children practise from a young age so that it becomes a part of their regular routine rather than an anxiety-inducing event. When our Year 13 students deliver their graduation speeches, I am struck by their engaging presence, content and delivery. They leave us with confidence and amazing communication skills; well-rounded individuals who are prepared to flourish in, and make a positive contribution to the world ahead of them.
Our students grow up in the safe and secure bubble of Singapore and gain an understanding of how a multi-faceted city can operate harmoniously and to the benefit of a broad range of people. Outside Singapore the challenges of the world of work can be confronting, but I believe Tanglin alumni are well placed as reflective, resilient individuals with a growth mindset that supports their aspirations.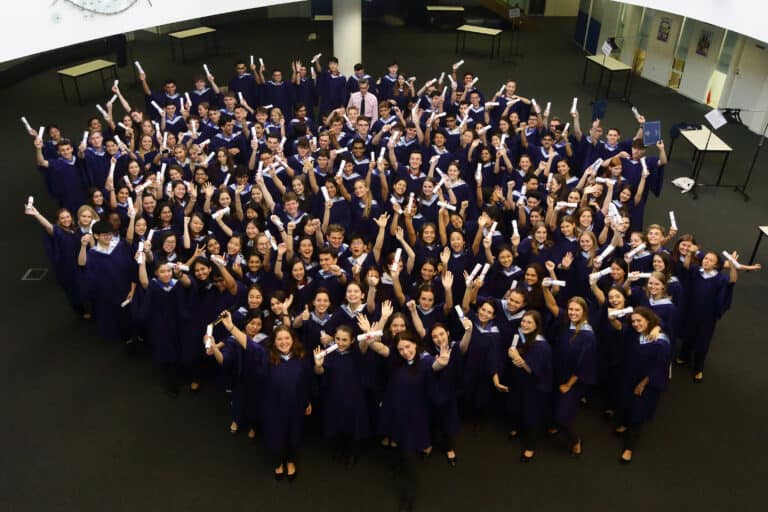 What would you say makes the learning environment extra special?
The care and support of teachers, wonderful resources and a can-do attitude! Tanglin has a 95-year history, defined by Generations of Excellence across numerous fields of teaching and learning. Such a heritage can only be achieved by learning from the past and adapting for the future.
Which features of the school do parents value the most?
Tanglin parents often speak of how they value the school's holistic approach: the pursuit of academic achievement balanced with the benefits of co-curriculum activities and a supportive, nurturing community that feels like an extended family. This culture breeds resilience through challenges, proven recently through the pandemic. Tanglin's not-for-profit status underpins this ethos – it is a school not a corporation; a non-stock, non-profit charitable foundation with all fees ploughed back into excellent teaching and facilities.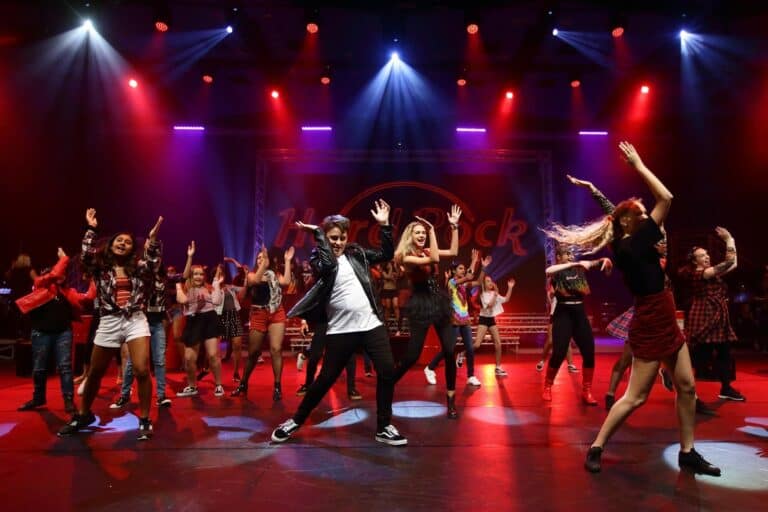 What are the main principles and philosophies you promote at the school?
Students reach their potential when they feel nurtured and known, while feeling they can take risks and step outside their comfort zone.
How do you get children to do their best academically?
By creating a culture where it is OK to fail, where it is cool to strive to be the best one can be, and by building a community where we help one another. A parent put it well when she said, "The endless opportunities on offer are backed by supportive culture that encourages participation and admires talent across all fields; from rock bands to opera singing or robot building."
Which other areas of education and extracurricular activities are you developing?
Technology has certainly become even more prominent through the COVID-19 crisis. While the pandemic has highly been disruptive in many spheres, on the positive side, it has also provided the impetus to test and extend the use of some of our EdTech tools.
During offsite learning, we found that progress was in line with, or beyond, our expectations. For older students, fewer distractions and a self-paced approach were often beneficial, particularly for enquiry-based tasks and when using software that gave them instant feedback. We are now incorporating some of these usages into onsite learning.
We have a world-class Outdoor Education programme, which is continually evolving. A recent development is the introduction of Forest School for our youngest students. The Tanglin Forest School programme gives Nursery children the opportunity to explore the great outdoors and take part in activities that build confidence, independence, and collaborative skills in a fun and enjoyable way. It is a curriculum in itself, one that underpins our school ethos: a happy child is a child who will learn.
For extracurricular activities, a key strategic aim is to create more opportunities to bring people together in different environments, so children increase the breadth of their experiences and teachers see children beyond their classroom. This gives a more rounded perspective, which results in a total education that is better for the children.
We are putting in place a team of Directors – Pastoral Care, Co-Curriculum, Learning, Sport and more – who are supporting our Heads of School to coordinate these programmes through Infant, Junior and Seniors, and ensure there is an alignment in terms of what we are doing across the schools.
How do you encourage understanding between cultures and nationalities?
The school utilizes the British educational framework, grounded in the English National Curriculum, but this is continually reviewed and enhanced to reflect our international setting and diversity. Tanglin offers IGCSE as well as A levels and IB at Sixth Form. This is unique in Singapore. We have students from all over the world who come to study at Tanglin, the dual pathway is one of the attractions.
Cohesion is really important in a community that is diverse and continually evolving, both at Tanglin and in the wider context of Singapore. Singapore's agenda for cohesive economic and social development is reflected in our international student and parent body; a community that has grown from a British base to embrace over 50 different nationalities, brought together by the shared values of respect, responsibility and purpose. We work together to recognize and celebrate our diverse cultures and to develop the strong character attributes identified in the Tanglin Learner Profile. Our students go on to universities across the world and are global citizens. Tanglin aims to prepare them for the world ahead, wherever their future takes them and whatever that future may be.
What is the best thing about leading an international school in Singapore?
Singapore is ideally placed to engage with SE Asia. This allows for ready travel and collegial support for educators. We are an inaugural member of FOBISIA, an association of British International Schools in SE Asia and through this and similar initiatives we contribute to a strong network of schools in this part of the world.
How do you make the most of everything Singapore has to offer?
Singapore is a treat for the senses, with so many attractions on offer for all ages. Upon arriving here from Europe, the dazzling colour of the tropical flora and fauna is usually the first thing people notice. It is woven through the cityscape, while protected National Parks and Nature Reserves provide pockets of spectacular rainforest habitat to be enjoyed.
Singapore's foodie culture includes a sophisticated dining scene and authentic gastronomic and cultural hubs at Arab Street, Little India, Kampong Glam and Chinatown. The Esplanade, Victoria Theatre, numerous public libraries, the National Gallery and Museum – as well as the integration of public art in civic spaces – are testament to a sophisticated city of culture. From the heritage shophouses of Chinatown and Katong to the futuristic ArtScience Museum and Super Trees at Gardens by the Bay, Singapore's built environment is a rich mix of history and futurism.
As the island is only 50km wide, you can easily get from one end to the other in an hour or so, which makes everything so accessible.
How do you help international students settle in when they first arrive?
Many expatriate families come to Singapore for work opportunities or as Singaporeans returning from expatriate life abroad. We are mindful of the challenges associated with any new environment. Our age-appropriate pastoral processes help settle new students into the school and existing students into new year groups. Pastoral themes lead the curriculum in the first week of each academic year and children take part in bonding activities such as Character Strengths Day. The student population at Tanglin has been more stable in recent times. We are subject to the employment of families and Singapore is a desirable place given its order and strength as a financial and service provider hub.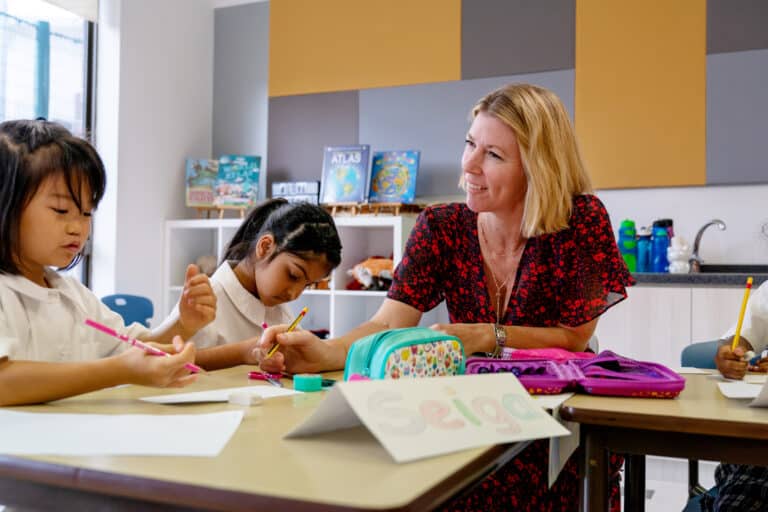 What are the main trends in education that you are seeing at the moment?
Technology is omni-present, and we will, off the back of COVID-19, see the development of better resources and teaching in the virtual world of education. But the in-person heart of schooling – pastoral care, social interaction, community events and bonds – remains a very powerful reason, beyond the pandemic, to keep the doors of physical campuses open.
What are the main challenges for education as a whole in the future?
The challenges for education continue to be the disparity between public education around the world.
How are you equipping your students for future success?
We recognise the importance of supporting children in their growth towards becoming independent, confident and globally aware citizens with well-rounded social and emotional skills. Alongside the ongoing pastoral care from class teachers, a bespoke age-appropriate pastoral curriculum is delivered from 3-18. Lifeskills is rooted in a positive education premise, and addresses positive relationships, emotions, health, engagement, accomplishment and purpose. In Years 12 and 13, Lifeskills is taught by the form tutor and has an emphasis on careers education, including procedures for university applications, and practical Lifeskills to equip our students with the skills and knowledge they need when they leave Tanglin and head into the wider world.
About Tanglin Trust School
Founded in 1925, Tanglin Trust School has over 90 years experience delivering British-based education in Singapore. We strive to make every individual feel valued and happy. Working together in a safe, caring yet stimulating environment, we set high expectations whilst offering strong support, resulting in a community of lifelong learners who can contribute with confidence to our world.