Article
Meet The Headteacher: Humboldt Institut – Kim Kluckhohn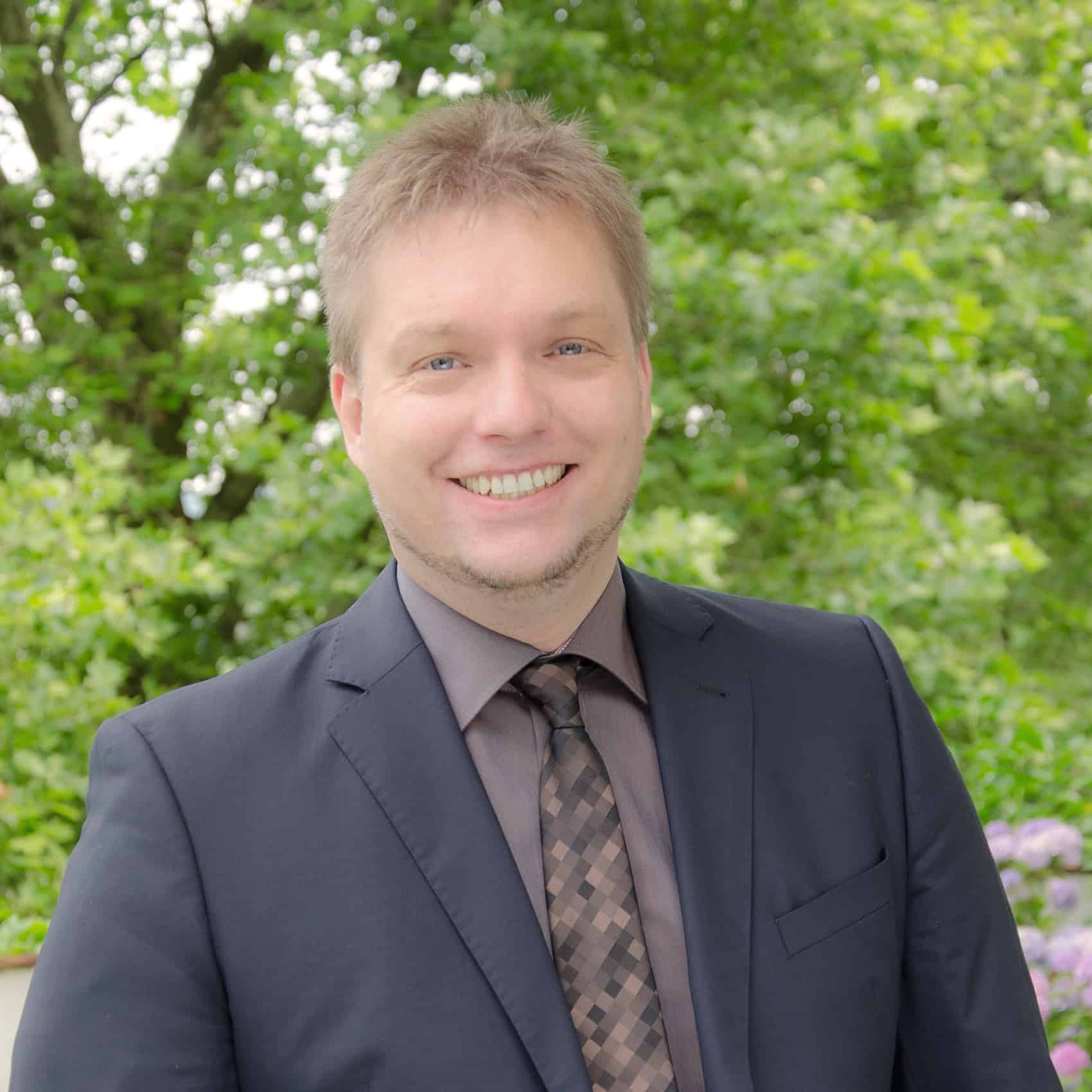 Background
What initially inspired you to pursue a career in education?
Inspiration seems to be the right approach to explain how I made my way into an educational career. When I started my German and Journalism university studies, all I could think about was becoming a sports journalist. However, it transpired that I was much more interested in the linguistic aspect of the degree.
I started to teach new university students as a tutor in the German studies department. However, my colleagues in the department of English studies and psycholinguistics inspired me. The way they taught linguistic theory seemed much more demanding and exciting than the German department's.
Luckily, one professor in the German department gave me the chance to add some of those theories to my tutoring program. I was not aware of this then, but obviously, this was my inspiration and starting point: I wanted to add topics to my courses without having any material for it in my language, without having the foundation for it in my university department.
I needed to work on it myself and prepare the material to enable my students to understand it and work with it. I was inspired and inspiring at the same time: What a great experience. And luckily, my students liked what I did. Maybe because it was different from what they experienced in their regular studies, perhaps they were just nerds… Hard to tell more than 20 years later…
After graduating, I became a university teacher in the department of German linguistics. The teaching part was always more attractive to me than the research work. In my late twenties, after five years of working at university, I decided to quit the university career and do something else without exactly knowing what this could be.
I applied for a teaching position in Osaka as I also wanted to have the experience of living and working abroad. Having approximately six months before travelling to Japan, I followed the advice of a friend and applied as a teacher at the Humboldt-Institut in Lindenberg. This was my first contact with Humboldt and German as a foreign language and the start of my educational career in this field. With a double Humboldt experience (teacher, summer course director) and my teaching work in Japan, I took up the position of the institute's director at the Humboldt-Institut in Constance, so the story began.
After three years as the educational director at a renowned school for German as a foreign language in Dusseldorf, I came back to Humboldt in 2009 to take up the position of educational director of the company. Of course, this position changed during my development and expansion to my actual job position as the academic director. However, the constant over the years was my belief in making things better and giving people an (educational) environment where they could find something interesting, something new or – to come back to the very beginning – something inspiring for themselves.
How do your own life/work experiences inform your approach to your work?
I did not have the traditional teacher training but found my way to teaching while practising it and experiencing the direct outcome of my work. I have always tried to be open to different approaches and tried to find the best possible way to implement good ideas into my work. Luckily, the teams I had been responsible for have been relatively small initially and began to grow in line with my management experience. Thus, I was able to grow during my career and help others growing at the same time. Today, I try to transfer those experiences to the management teams in our schools and support their independence and sense of responsibility. I leave it up to my teams to judge if my work in this field has already been successful. On the other hand, I keep trying to incorporate their experiences into my work and improve both the schools' contents and approaches and my management work.
Speaking about cultural experience and living abroad, my situation in Japan, working in a foreign country without speaking the language or being familiar with the culture, has influenced my work with international students. This has been true during my time in Constance and Dusseldorf working with adult university students. Still, it becomes even more evident with younger Humboldt students. They come to Germany without their parents or friends to learn the language and go to a secondary school afterwards being only 15 or 16 years old. Trying to put myself in their position always leaves a trace of humbleness in me, and I am not sure if I would have been able to do what they do when I was their age.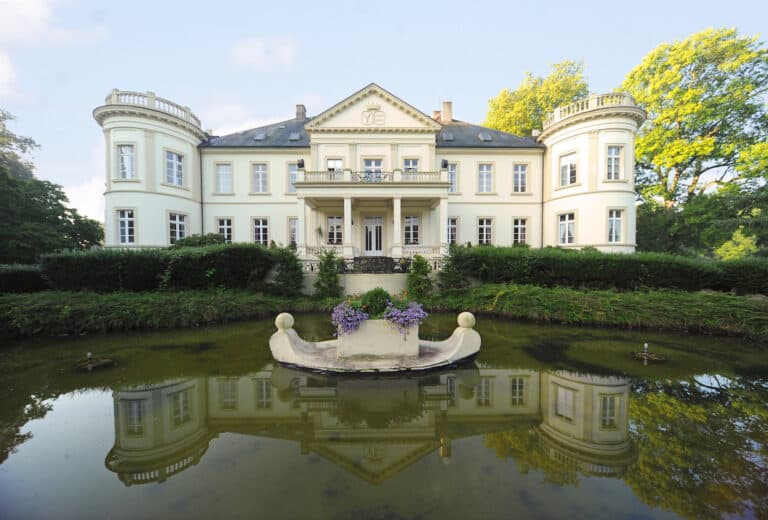 School
Describe the typical Boarding School Experience student? Who is the course aimed at?
Since 2010 we have run a special program for international students who want to graduate from a German secondary school. Not only do we provide exceptional and intensive German preparation, but we also run a cooperation with more than 40 renowned secondary education boarding schools all over Germany. Thus, international students learn German with us and benefit from boarding school life; they can also apply for secondary education with the Humboldt application and placement service. This program runs very successfully with many students from China, South Korea, Vietnam, Russia, Ukraine, and single students from other countries worldwide, e.g., Brasil, Bulgaria, Egypt, Iran, Turkey, just to mention a few.
On the other hand, the program hasn't attracted many students from many European countries or other countries worldwide. I think this is just that people don't consider the option of graduating school in Germany yet, probably because they have never thought about it.
This is why we established a short-term program for students who can come to Germany visa-free to get an impression of life at a German secondary boarding school. They can combine the experience with improving their German knowledge and immerse themselves in the German culture and language. The experience program is always a combination of an intensive German course at our boarding schools for German as a foreign language and a stay at one of our secondary education partner schools. It is straightforward to apply as the Humboldt team makes all the appropriate application steps. It is also very flexible as students can indicate when they want to come to Germany and when to leave, and we tailor their program according to their wishes and needs.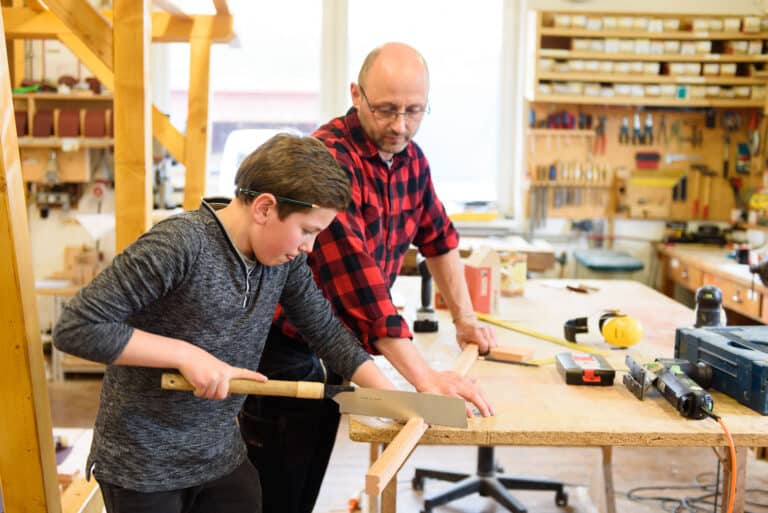 The boarding school experience is an exciting education concept. What would you say makes the learning environment extra special?
Many students and their parents underestimate the need for a solid language base. Thus, having a German course beforehand and then improving the German language in a German-speaking surrounding at the Humboldt-Institut is a great benefit. With us, students do not only improve their German. They experience the daily routines of a boarding school and the German culture at the same time. The learning process takes place inside the classroom but continues outside the school with extracurricular activities, workshops and excursions. It's fantastic because the learning process takes place simultaneously and on different levels: linguistically, culturally, socially and personally. Moreover, all this takes place in an environment that gives special attention to non-native speakers before moving into the German school system.
Which features of the program do parents value the most?
Regarding education, it is the mix, as mentioned earlier, of a diversified learning environment that makes the stay at the Humboldt-Institut special. But for sure, it is also vital for parents and agencies that the entire counselling process is centralised and straightforward. You only need one partner to find the right secondary school and the best possible German preparation.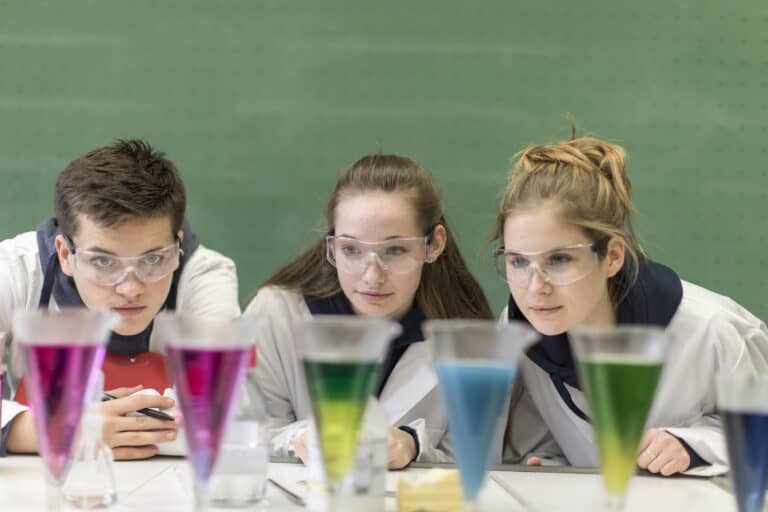 Approach
What are the main principles and philosophies you promote during the program?
We emphasise the correct level assignment and aim at perfection and fluency on an individual level. Often students claim that they already know a particular topic or a language structure. But are they also able to apply it? This is what is essential for us. As we train our students for the school visit or the university visit, we place equal importance on reading comprehension, listening comprehension, speaking, and writing. We also run school-internal curricula so that our course contents have a steep learning curve. We orientate the contents towards the individual needs of the target group, tailored to the final goal from the very beginning.
At the same time, we complement classroom learning with engaging activities and excursions that support the learning process. Students can choose between several activities or workshop options, but their participation is obligatory. Thus, a Humboldt student is always active within a motivating and activating framework inside and outside the classroom.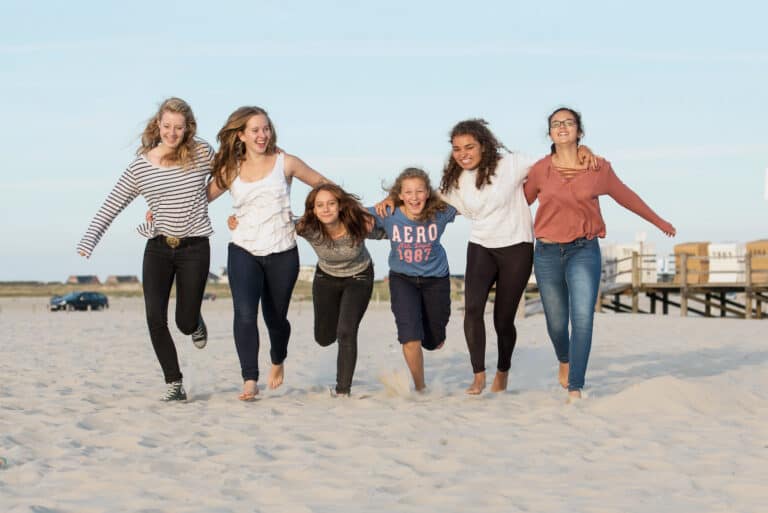 How do you get children to do their best academically?
We teach our students in small classes with teachers who support student's activities. We try to activate and motivate our students to use the language actively as much as possible, in partner work, group work or in the class plenum. Daily homework is given and done under supervision. Students write a weekly test as a monitoring tool to check if they can deal with the contents of the respective week. Individual support is given inside the classroom and in a special weekly supporting lesson, which also considers the student's self-reflection of their academic progress.
Which areas of education and extracurricular activities do the children experience during their time with you?
In addition to the classroom training and the daily study time, weekly activities such as a reading club, a community evening, workshops, and general free-time activities support each student's progress. Interactive and social activities strengthen the community feeling. Regular excursions give students a better insight into the German culture and serve as a necessary distraction from classroom work, sports, and creative activities are a general part of the weekly activity program. And for sure, there is also some free time, e.g., to spend time with friends during a city walk or to retreat from the obligatory daily program and take some time for private interests.
Germany
What is the best thing (in your opinion) about leading a program like this in Germany?
Germany has a long tradition of international university students, but secondary schools haven't traditionally been a target focus for international students. Thus, becoming a student at a German school generally means immersion into the language. As a result, the student body and the German culture and language greatly influence the school structure. The schools also benefit a lot from the international perspective that comes from international students. It allows them to open their horizons to different perspectives and educational approaches. In the long term, this can lead to practised globalisation. Germany is searching for international specialists but has not realised yet that educating international students at such an early point may be an additional part of the solution.
How do you help international students settle in when they first arrive?
On the day of arrival, the integration into the boarding school community is an important part. After arrival and check-in by our team, our educators organise a campus tour, explain the school rules and give students a first overview of the daily routines. Afterwards, we try to integrate new students into activities as soon as possible. The offices of our management team and the educator teams are close to the reception so that it is easy for new arrivals to find a contact person if necessary. Our student accommodation is mostly twin rooms – roommates are of similar age, similar German level but different mother tongue. We make sure that they are not alone on their first day but can quickly connect with people and make new friends. With a lot of activities each day, the integration into the school body is smooth and quick.
The future of education:
What are the main trends in education that you see at the moment?
The current pandemic means that trends are hardly predictable. Online education has been a solution for those who have not been able to travel. Still, for me, it has become evident after a short time only that online language courses will not replace language courses on-site. Students have realised soon that the community aspect of learning and direct interaction among students is crucial. Thus, online education options will be an essential add-on for the future, but the demand for travelling and learning to speak the language will not decrease. Nonetheless, modern media and the internet will enrich the learning process also inside the classroom with growing importance. Thus, media education will also be part of the educational process, not only at secondary schools but also in language courses.
Tell us how the Boarding School Experience can contribute to a student's future success?
A boarding school experience student combines the benefits of an intensive Humboldt German course and the complete immersion into the German language with the educational and cultural experience inside the German school system. The duration is flexible so that each student can decide on the intensity of the stay individually. The experience can be anything from a first independent stay abroad to improving school grades at home to a first insight into the German school system for a later decision to continue the education and graduate in Germany.
Its flexibility is the program's most significant benefit! And for those who already know that they want to graduate at a German school, we also offer the long-term German program together with extensive counselling and placement service at Germany's most renowned secondary boarding schools.
Discover more about Humboldt Institut here.