Article
Meet the Headteachers – Denise Coates – ISBerne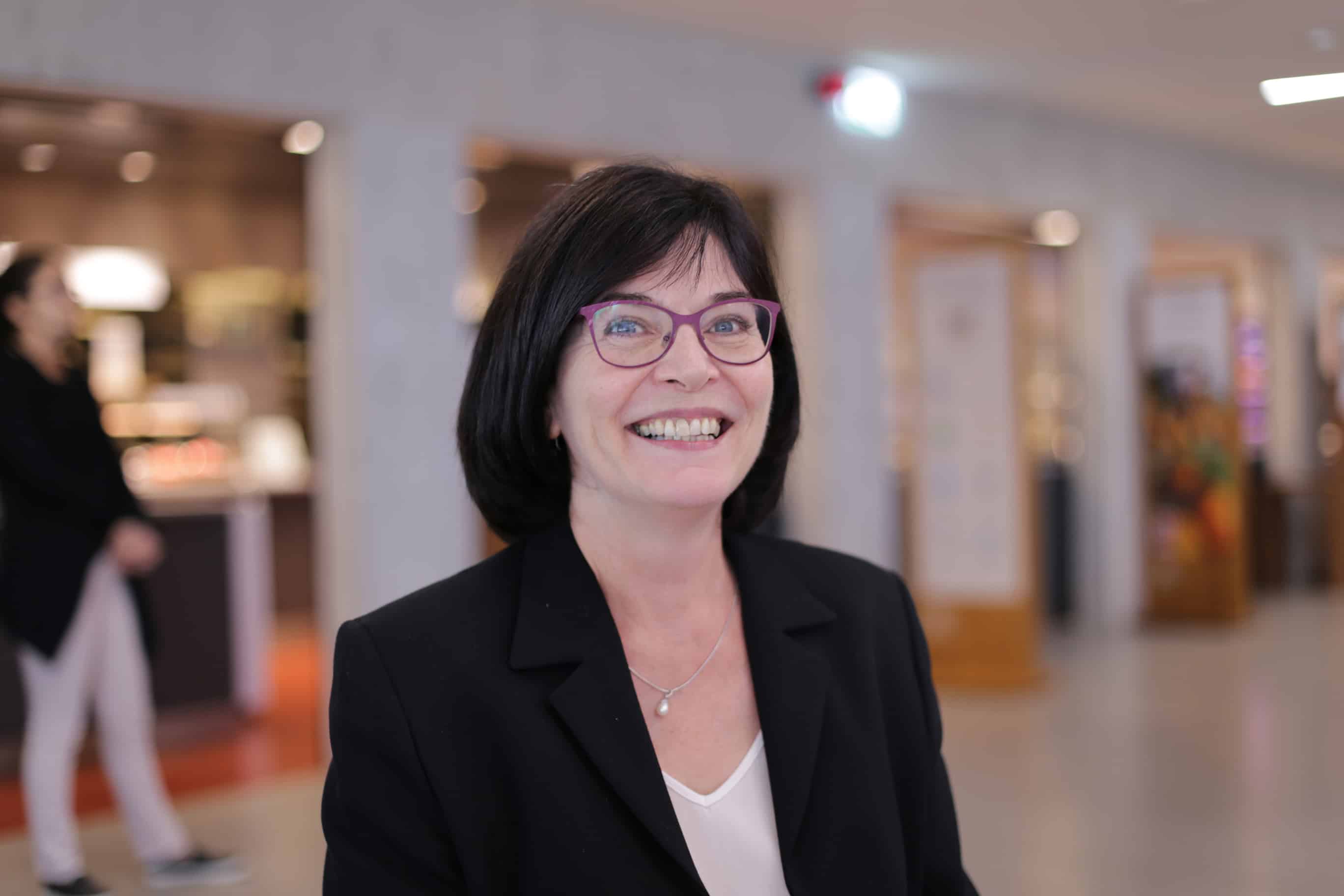 Nick Gilbert, Editor of ISP Magazine, talks to Denise Coates, School Director at ISBerne and Lead Educator at the IB, who has worked in schools across the UK and Europe.
What inspired you to become a teacher?
I had an exceptional teacher, a Deputy Head of Primary School, who inspired me and demonstrated how education could transform people. When I went to university to study English Literature, I maintained my contact with the school and returned to join classes and read with the students. Later, I decided I wanted to share my love of literature with secondary school students.
My first job was as an English teacher in a school in Wales, and from there I went to work in two different schools in Gloucestershire. I then moved to become the head of a department in a school in Bristol. I joined international education when my family and I moved to Switzerland in 1998 – I've been in Switzerland ever since and am proud to have Swiss citizenship.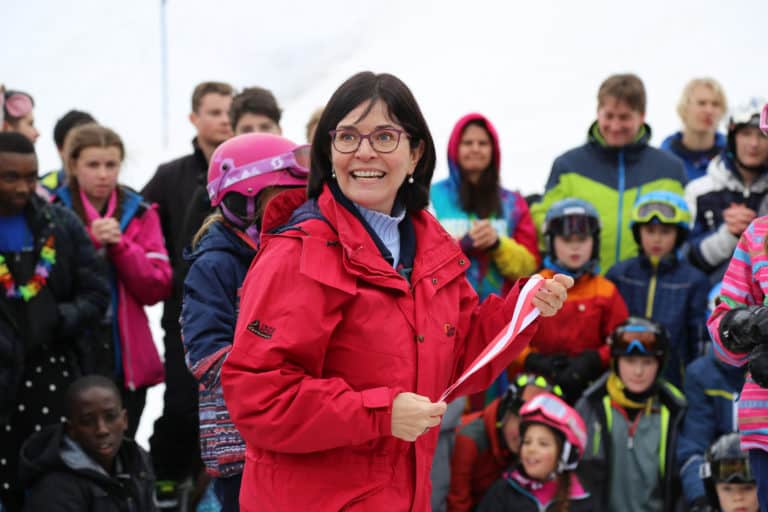 Have you applied skills and experience from teaching in British schools to international schools?
I was part of a group setting up the secondary school at Haut Lac, in Switzerland. I put together the curriculum for English Language and Literature for the MYP programme and drew inspiration from my experience in the UK. However, I quickly realised that for the programme to have an international perspective, I needed to review and revise the approach, the texts and the skills taught, to build intercultural understanding and multiple perspectives.
What have you learned from being a head teacher at an international school? What are your ambitions for students who graduate from ISBerne, and what characterises a graduating student?
International schools are fantastic at cultivating open-mindedness, intercultural awareness, and international mindedness. It's incredibly important to celebrate similarities and differences in a global learning environment. I hope that our students are openminded, independent and confident learners and that they feel equipped to continue their learning journey beyond the school, in whatever shape that may take. Part of this is being able to make good choices for themselves.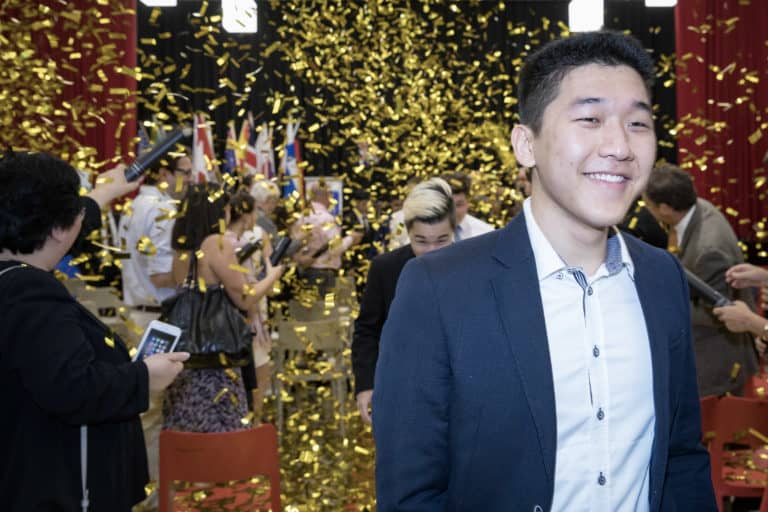 Other than this fantastic building, what makes the learning environment here extra special?
First of all, there's a community feel here, so the students feel very comfortable and able to connect with the teachers, who are caring, compassionate and committed. We have a solid parent body, which puts a lot of energy into the school, organising a variety of events and welcoming new parents. We also have parent members on the board who represent the parents' perspectives.
We offer activities that build community, for example, our ski and skate Fridays, which everybody looks forward to. Every Friday for eight weeks, we hire a private train and take our students, staff, and of course parents, if they want to come. Children in grades two and up go skiing, and we take our younger students ice skating locally. You can feel the atmosphere in the school really changes when the ski
and skate season starts because it's exciting for everybody!
Switzerland is a beautiful country – it's well structured, and organised, with an excellent natural environment, which allows us to do a lot of outdoor learning. We take advantage of host country languages and cultural possibilities, adding to the real-life learning experiences for our students in the local community. It's also clean and safe.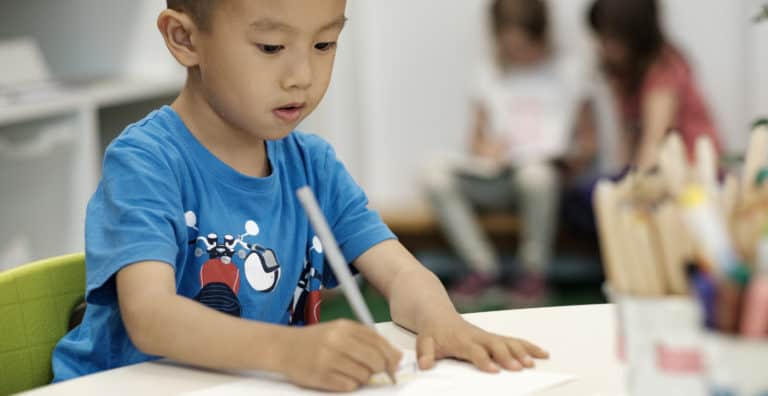 Are there any other extracurricular activities that you're developing aside from skiing and skate Fridays?
We run the full spectrum of after-school activities and sports as you would find at any other international school. These activities create a great community spirit because we can support each other, and it brings us all together. Being in Berne, which is very central, with lovely premises and a new gym we are well placed to invite other schools to come to our campus. We are pleased to host various activities, professional development opportunities and sports competitions.
How do you encourage children to do their best academically?
The IB programmes give students agency to choose the areas in which they want to inquire. This motivates our students to learn. Also, our teachers are exceptionally well trained and get to know the students really well because the community is relatively small. This helps our teachers to support and encourage the students to focus on their strengths and specific areas for development, for example, through setting targets for growth.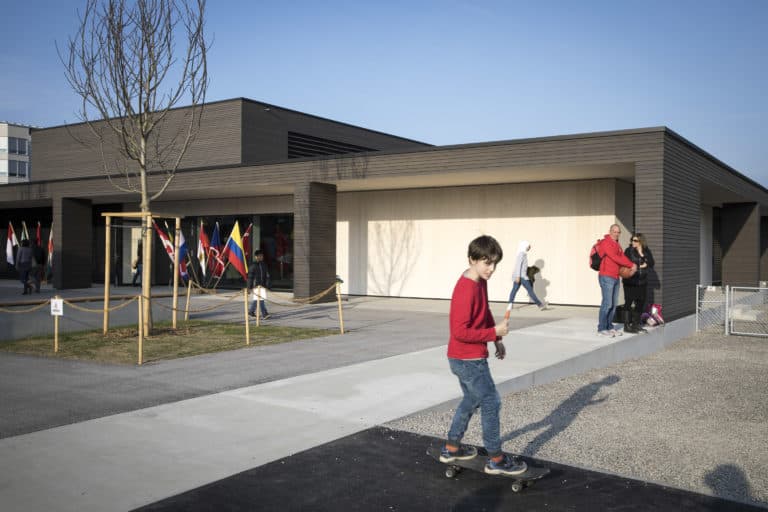 How many people can you have in the school and how many students are there right now?
At the moment we have 330 students, and we can hold around 400. About 50 per cent of our students come from families working at international companies, and about 30 per cent come from those associated with embassies.
How do you personally make the most of your free time in Switzerland?
I like to enjoy the mountains, both in Summer and in the snow. I live at 750 meters in the Canton of Fribourg, so I do have a fair amount of snow at home, which means that I can step outside and snowshoe in the countryside and forest. I also love to read, go to the theatre and art exhibitions.
Tell us about your involvement in the IB programmes outside of school?
One of my main criteria for joining ISBerne was because it has three of the four IB programmes, so it is a 'continuum school'. The board is very supportive of the work I do in the IB arena, and I think it was one of the reasons I was appointed. I am an IB Lead Educator for Africa, Europe and the Middle East, which means that I undertake projects for the IB regularly. My current IB roles are training workshop leaders, site visitors and consultants as well as engaging in quality control for IB workshop events. I am also a chair for synchronised visits involving the IB, NEASC and CIS. Recently I was in the Hague for a week as I was invited to join an IB team to redevelop the IB 'Head of School' workshop in line with the new IB Standards and Practices.
I bring all the learning from my IB activities back to my role as School Director at ISBerne. This contributes to our understanding and appreciation of the new IB Standards and Practices, enabling us to embed them into the workings of the school.
What do parents particularly like about ISBerne? How do you help new parents and new families when they arrive at ISBerne to integrate them and make sure they are happy?
I think that parents feel that we have a committed staff and that their children are well cared for and provided for academically. We look at the pathways for each student, as the student goes through the school, to ensure that they are making progress and achieving well. We support students in making good choices for their future.
The parents also appreciate the fact that they are encouraged to be involved in the school. When they arrive as new parents, our Parent Teacher Committee welcomes them and invites them to events. We have an induction day for new families, and the chair of the PTC joins us.
The children and parents meet the teachers and have a tour of the school. The children are assigned a mentor, and our staff are very attentive to new children. Many of our students move often, so they perhaps find it less daunting than we think they would. The students are incredibly supportive of each other because they remember how they felt when they arrived. It makes me happy to see how our students take care of each other.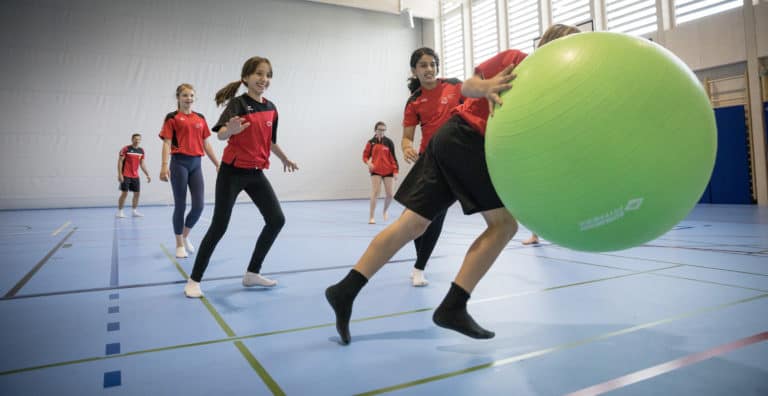 Where do you think education is going, and what are the challenges for the future? How do you equip students to make good choices for themselves and continue to learn?
Change is rapid, so we do not yet know the types of jobs our students might be doing in the future. I think it is our responsibility to prepare our students to be competent inquirers and researchers, with self-knowledge and self-management skills, able to identify their areas of strengths and the areas they want to develop. We can equip them with skills and encourage them to be independent thinkers.
Flexibility, resilience and a growth mindset will prepare our students for their future.
About ISBerne:
ISBerne is an IB World School offering the PYP, MYP and IB Diploma – situated on a new, purpose-built campus it has easy access by train, car, bus, or tram.
For more information visit their website at www.isberne.ch
For questions, please call +41 31 959 10 00