Article
More than just a boarding school, a family heritage dedicated to student development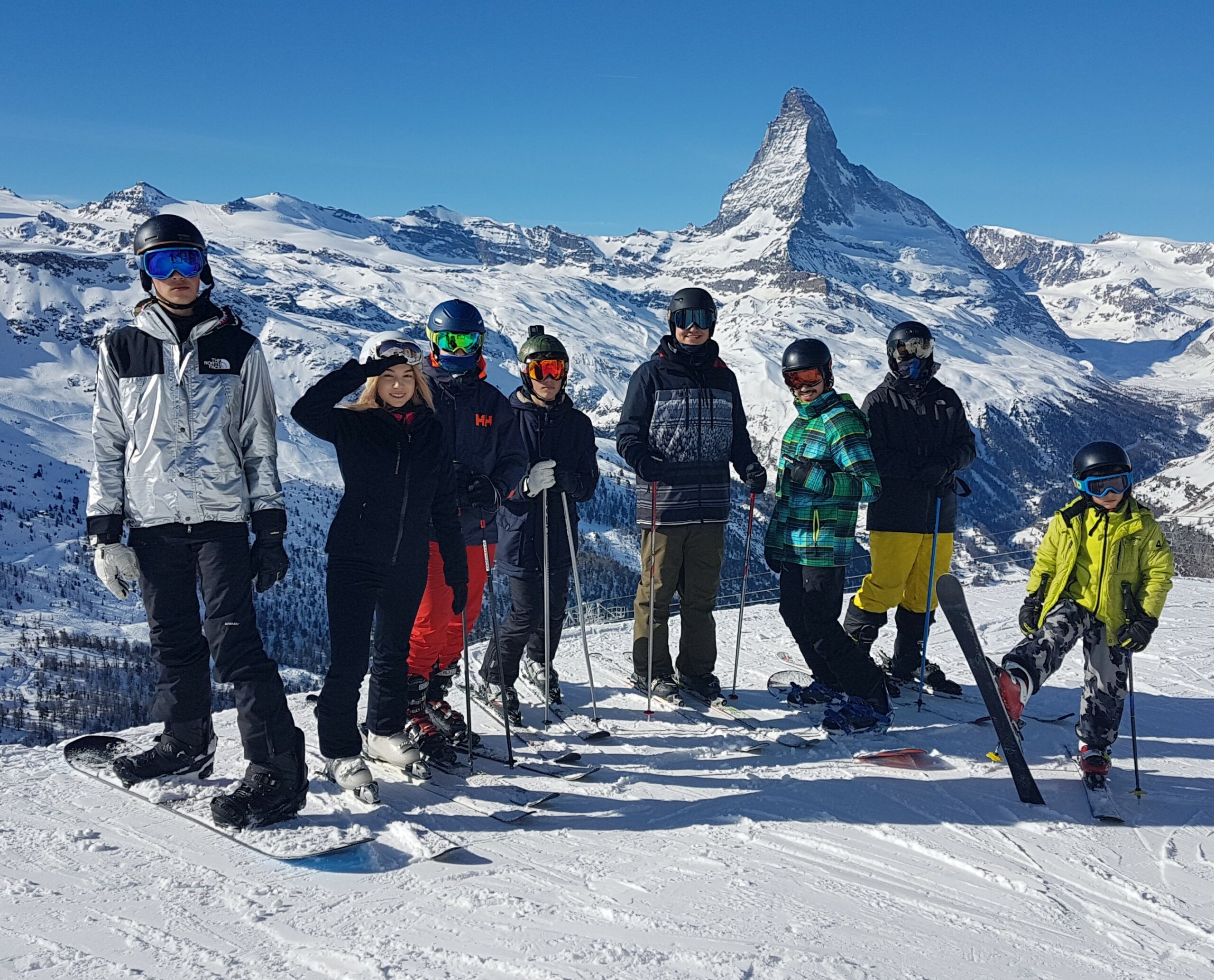 By Alexandre Gademann, Managing Director
'In Labore Virtus' (Virtue resides in hard work). This has always been Institut Monte Rosa's motto ever since my grandfather took ownership of the school premises. His vision was for a co-educational boarding school based in Montreux.

Choosing the right education programme is one of the most important decisions parents and children must make. When my siter and I took over the management of Monte Rosa we wanted to continue building on our father and grandfather's legacy by creating a safe space where students can pursue their dreams and passions, develop their personal skills, and ultimately find their true selves.

In today's world, plenty of established schools will help children achieve their goals. However, with the development of educational tools and plethora of programmes available to parents, it is easy for parents, and their children, to become overwhelmed with the number of possibilities on offer throughout the world. Finding the right education programme based on a child's capabilities and their aspirations is a challenge. As parents, we want the best for our children and therefore it is important to see "the big picture".
Monte Rosa, provides a dedicated and individualised academic education, adapted for each student both inside and outside of the classroom. To us, this is the key to our success in providing a well-balanced education programme, creating a solid foundation on which our students can continue to build throughout their academic careers and beyond. Establishing a feeling of safety and security, building trust with an emphasis on social and emotional learning.
Often referred as a 'boutique' boarding school, keeping a limited number of students on campus and being able to offer a genuine family-like atmosphere has always been a priority at Monte Rosa. Maintaining this structure is very important to us as it is what makes the school so unique. We treat our staff, teachers, and educators as artists, and they are a key ingredient in the students' journey to success.

Our family-owned boarding school has nurtured thousands of students over the years and today is no exception. Whether students join our academic year programme, follow winter and summer camps, advance through our individualised education programme, they will always be warmly welcomed and will quickly feel part of our big family.

I am personally so proud of what we have achieved over the years. Of course, it is hard work, and a huge responsibility however, by providing exclusive tutoring, and such an array of activities, we strive and succeed in creating an environment in which our students can and do reach their personal goals. Helping students to overcome their challenges makes us wake up every morning even more determined to continue to fulfil the vision of our forefathers. The most beautiful reward we get is from parents and alumni when they greet us with a kind-hearted 'Thank you'. It says it all and we know, at this precise moment, that we have achieved our mission as educators.
INSTITUT MONTE ROSA applies proven educational methods that allow students of various nationalities to become acquainted with each other and with community life. Our small classes, usually numbering between 2 and 10 students, promote motivation and encourage students to take pleasure and pride in their work. In addition to creating the ideal learning environment, we provide an academic program flexible enough to suit each student's needs, in order for all of them to fully realize their potential without feeling under pressure.
Junior and Highschool Programs in Switzerland
Students who join the Junior and/or High School programs study a variety of subjects which leads them to earn credits toward graduation in Grade 12. Once in Grade 11 and 12, the students prepare for University entrance, taking College Board examinations SAT's or AP's. Students are prepared for university entrance. That is why the academic program of the Anglo-American section is strongly college-preparatory.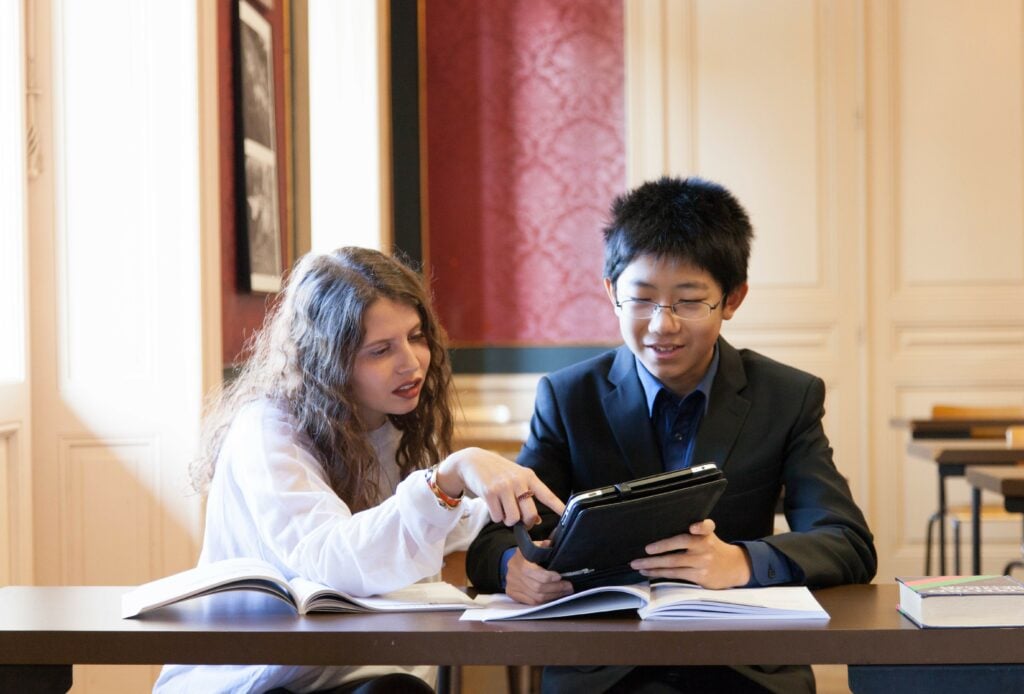 Individualised Education Program (IEP)
Young students with special educational needs often require the right balance between education, support and stability that will allow them to develop socially and make rapid academic progress. At Monte Rosa, we offer individual education programs that provide children with extra attention and the 'space to breathe' that facilitates personal growth and help them achieve their goals.
Summer and Winter Camps in Switzerland
A unique combination of intensive language courses is organized in the morning, followed by a varied program of sports, cultural and leisure activities in the afternoon. In summer, students benefit from a choice of more than 50 activities to develop the linguistic, social and creative skills. In winter, students get an easy access to about 15 different ski resorts such as Gstaad, Crans-Montana, Verbier or Les Portes du Soleil.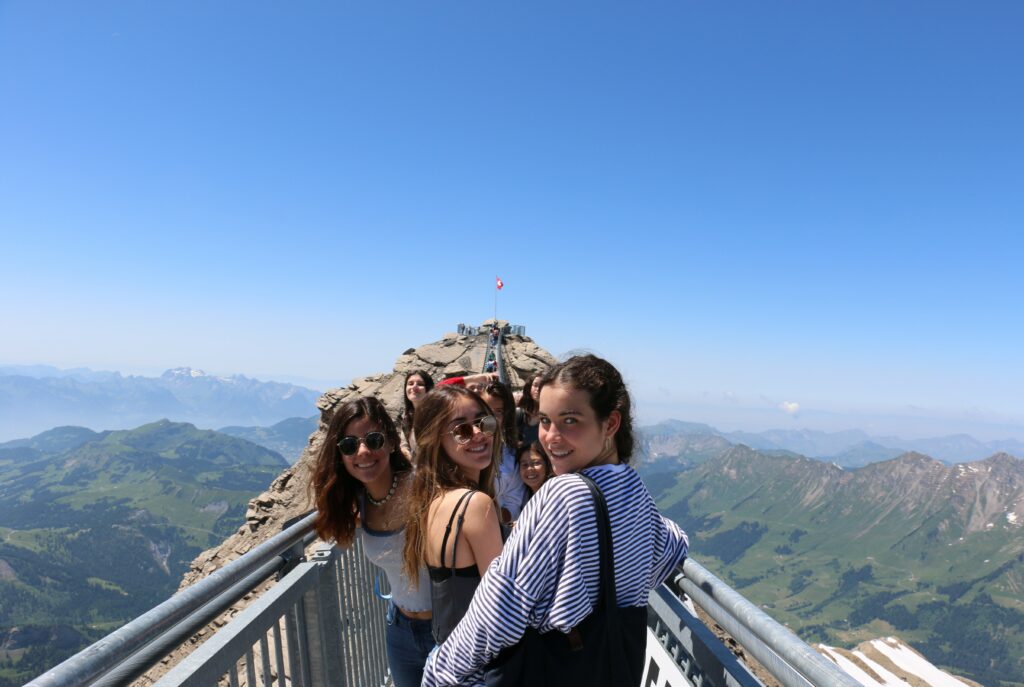 Montreux, a Home away from Home
The actual location of a school, especially for boarders is key, as many activities take place outside of campus. Nestled on the shores of the lake, facing the Alps and surrounded by historical sites, students benefit from many activities and a safe environment. The school provides modern academic and sport facilities, comfortable rooms, healthy cuisine, a snack bar with games and activities, and a team of teachers and educators dedicated to their well-being 24/7.
Visit us at www.monterosa.ch, take our virtual tour and get in touch to find out the best option for your child at +41 21 965 45 45.