Article
Most In-Demand Skills for the Workplace of the Future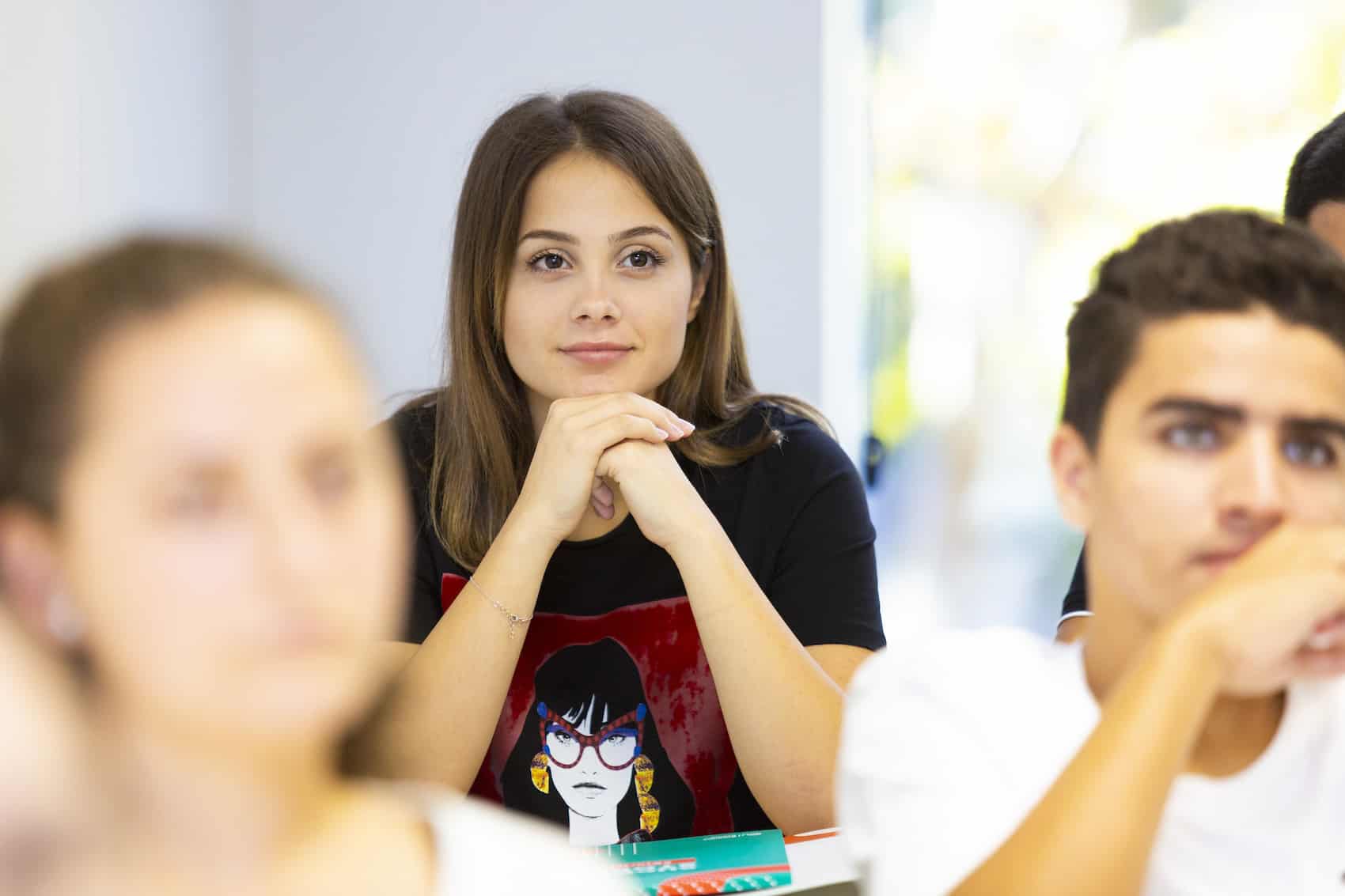 The world of work is changing at breathtaking speed, as technological advances and digitalization transform the way companies do business. The ever-increasing pace of change and the rapid advance of AI and automation mean that some of the jobs of the future do not yet even exist. So, how can we prepare our children and young adults for career success in the workplace of tomorrow?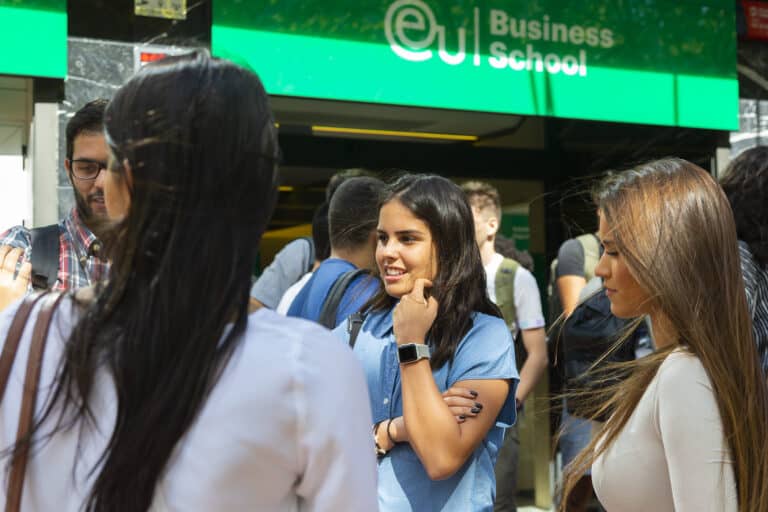 A recent Deloitte report noted that soft skills will be more important than ever before in order to respond to rapid change and a shifting business landscape. Professionals will need to demonstrate a high level of adaptability, creative thinking and problem-solving skills and a capacity for teamwork and cross-cultural cooperation. They should understand that continuous learning is essential in order to keep their skillset up-to-date, because the jobs of the future will become less clearly defined, evolving in response to increasing digitalization and the integration of new technologies.

In addition to these critical soft skills, it is clear that an understanding of business technology will give young people a head start when it comes to choosing a career. The expanding role of big data and cloud computing for businesses and organizations across the globe mean that job-seekers with hard skills in these areas will enjoy increased employability.
We've rounded up some of the most important skills that young people like your son or daughter should acquire in order to achieve career success in the workplace of the future.
Adaptability and Open-Mindedness
Adaptability will be the most important soft skill required by professionals in the future. They will need to be able to respond quickly and effectively to the changing demands of their role as emerging technologies are introduced. In addition, as globalization and digitalization continue apace, employers will seek the best candidate for the job regardless of physical location, and they will increasingly be working remotely and/or with teams spread across the globe. As a result, an ability to adapt to different cultural norms, understand different perspectives and demonstrate open-mindedness will be highly valued. If your child chooses an international business school such as EU Business School, they will join a diverse community of more than 100 nationalities, fostering the international and multicultural mindset that employers seek.
Creative Thinking and Innovation

Creativity and innovation were long considered to be attributes required exclusively for creative professions, but this is no longer the case. The most successful professionals will apply creative thinking in order to deliver solutions to complex problems across the entire business spectrum. Design thinking and other ideation techniques are now a key part of the most advanced business school curricula, and the acquisition of this skillset will set your child on the path to career success. An entrepreneurial mindset – agile, quick-thinking and innovative – will give new professionals the edge in all employment settings, whether they are working in startups, tech companies, multinationals or international organizations.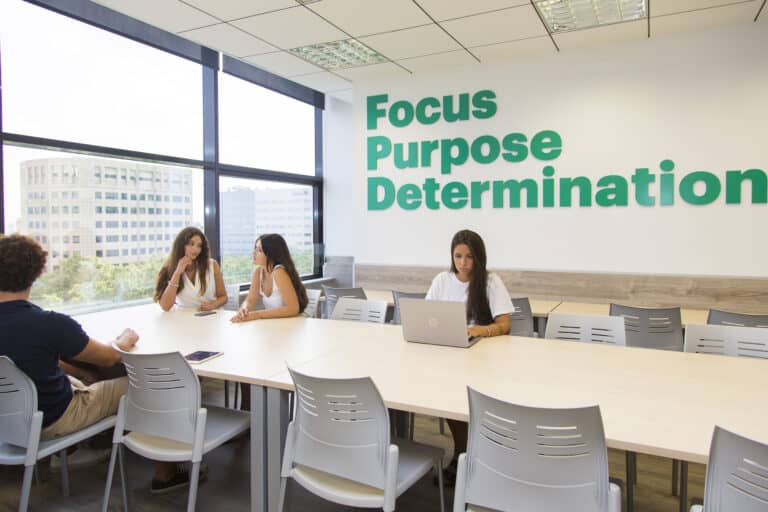 A Different Kind of Leadership
The leaders of tomorrow must demonstrate a different skillset to that required of managers in the past. A recent Forbes article highlights some of the key skills and attributes that are crucial for future leaders, including the capacity to motivate and inspire employees, display futurist thinking that envisions a range of potential scenarios, and a commitment to continuous learning, in order to stay abreast of innovations and new technologies. Universities and business schools with faculty that have both academic and real-world professional experience give students the chance to acquire practical, hands-on knowledge of the evolution of the workplace. In addition, the opportunity to hear from globally renowned business leaders, such as the Learning From Leaders conference series at EU Business School (which has featured speakers such as Zev Siebel, the co-founder of Starbucks and Steve Davis, Strategic Director at the Bill & Melinda Gates Foundation), gives students privileged insights into the leadership skills of the future.
Analytical Skills
A recent World Economic Forum report notes that "Analytical skills are an increasingly prevalent skill to master for the future job market as the digital world collects more and more data at every touchpoint which can be used to inform decisions and innovate". An ability to analyze and develop strategic solutions in response to data is no longer solely within the purview of data analysts, but a skill that will be an asset in all sectors of business, from talent management to sales. At EU Business School, analytical and problem-solving skills are honed through case studies and business simulations, which require students to provide solutions to business scenarios. This experiential approach to education ensures graduates attain the valuable data analysis and critical thinking skills that will bring success across a wide range of professions.
Communication and Interpersonal Skills
There has been considerable debate about the role of automation and which jobs will be lost as a result. Dr. Carl Frey, Director of the Future of Work Program at Oxford University, estimated that 47% of jobs are at risk of automation in his 2013 book "The Future of Employment: How Susceptible Are Jobs to Computerization?" But, as he noted in a Learning From Leaders conference at EU Business School, the skills that will resist automation are the truly human skills. Paramount among them are excellent communication and interpersonal skills which, although they have been valued by businesses for decades, will become even more important in the future. Professionals will need to demonstrate exceptional communication skills to participate in the collaborative problem-solving processes that will be a hallmark of future workplaces.
When your son or daughter is considering what and where to study after they finish high school, they should seek a university or business school that gives them the opportunity to study in a dynamic, diverse environment in order to gain the open-minded and multicultural perspective that they will need for success in globalized world. Ideally, it will offer a practical, experiential approach to education and a range of programs that respond to the demands of industry, shaping them as future leaders with the real-world skills required by the workplace of the future. EU Business School, which has been shaping the entrepreneurs and business leaders of tomorrow since 1973, has campuses in the European business hubs of Barcelona, Geneva, Montreux and Munich as well as online. Our students acquire a multicultural perspective and an entrepreneurial mindset, as well as the practical, hands-on business skills that they will need to excel in the workplace of the future. Take a look at our website to find out about our wide range of bachelor's programs, all taught in English, the international language of business.
Author Bio
Established in 1973, EU Business School (EU) is an international, professionally accredited, high-ranking business school. We offer English-taught foundation, bachelor's, master's and MBA programs on our campuses in Barcelona, Geneva, Montreux, Munich and online. We educate the business leaders of tomorrow through experiential learning, small class sizes, a high-caliber faculty and a multicultural environment of more than 100+ nationalities to successfully prepare them for the rapidly evolving global business environment.