Article
Navigating Life as a Trailing Spouse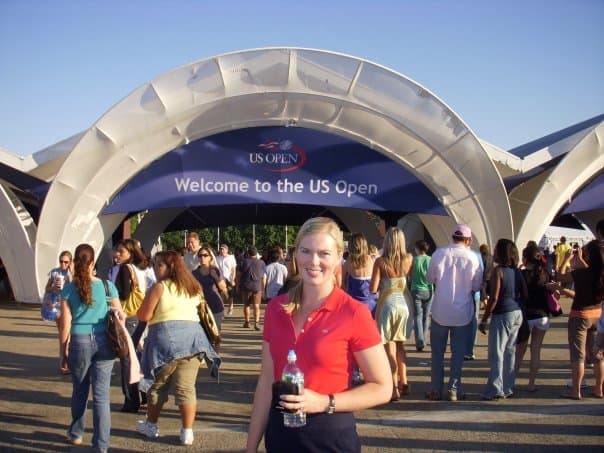 Korinne Algie is an expat living in Germany. She has lived in many countries including Japan, Brazil, and the US where she spent some years as a trailing spouse. During this time, she struggled with loss of identity and independence. In this piece, Korinne looks at her life as a trailing spouse and how she found her place in New York City.
Life as a trailing spouse can be fabulous, fantastic, boring, exciting, difficult, and stressful all at once! While our spouses head off to their dream jobs, we are often left twiddling our thumbs and wondering how to make our mark in our new environment.
The term "trailing spouse" was first used by Mary Bralove, a writer for the Wall Street Journal about 40 years ago. According to Mary, a trailing spouse was "a wife who leaves behind life in their home country for the benefit of her husband's career." Times have changed and these days a "trailing spouse" can be any gender. Similarly, a trailing spouse does not have to be a husband or wife, it can refer to any kind of long-term partnership.
Sure, supporting your spouse with a big move abroad is exciting! It opens up opportunities for travel and exploration, and educational opportunities for the kids. However, as fantastic as that sounds, more often than not it also presents some serious challenges for the family and in particular the trailing spouse.
In today's society the idea of a trailing spouse is an uncomfortable one. Given that around 80% of trailing spouses are women, the thought of following your partner, and being "kept" are ideas that do not sit well in the era of feminism and female empowerment. And yet, many women still make the move. The harsh reality is that the trailing spouse gives up more, has less support available to them, and can struggle with not being an equal partner in the relationship anymore.
Having been a trailing spouse, I understand all too well the sacrifices we make to be supportive partners. I went from a high paying marketing job in New Zealand to a lady-who-lunched. It sounds silly, but in one of the world's most exiting cities I was lonely. The loss of my independence, career, time with my partner, and family and friends saw me plug the gap with a lifestyle that was fabulous, but in the end turned me into someone I didn't like very much.
While my partner flourished, I struggled. No amount of mimosas or shopping could stop me from mourning my old life. I yearned for simpler times. My partner enjoyed the structure and challenge of his new job whereas I was largely left to my own devices.
Like many trailing spouses before me, I questioned my worth. Even if I had wanted to, I was not allowed to work – my visa simply didn't allow it. Being reliant on my partner made me feel like a burden. The "good news" was that I wasn't alone in my feelings of grief – in fact what I experienced is so common it has its very own syndrome. Trailing Spouse Syndrome is a nasty depression-type illness that manifests in a variety of ways including – but not limited to – loneliness, aimlessness, loss of identity, relationship problems, and a gap between expectation and reality. What we deal with as trailing spouses is very real and can be hard to overcome. So, what do we do?
For me, the first step out of this "mess" was to reconnect with things that I loved. I traded designer fashion for gym gear and got back into running. Not only was I benefitting from all the extra endorphins, I was spending time doing something productive. I could set small goals and work to achieve them. This mindset-shift eventually allowed me to tackle other aspects of my life too.
Much of the advice out there on the Internet suggests finding a hobby – which I agree is a great step towards finding your feet. Although, I would go a step further and suggest finding something with a tangible outcome like knitting, gardening or even cooking. Seeing your results will give you satisfaction and help you to remain motivated. And when we find ourselves in a more positive frame of mind, everything is a little easier to deal with.
Another thing you could try is joining a club or volunteering. This provides you with opportunities to meet people who share your interests and gives you a way to contribute to your new environment in a positive way. For me, things changed when I joined a gym. Seeing the same people multiple times a week inevitably led to friendship and an identity independent of my spouse.
Learning the local language will help you find your feet in your new community and generally speaking, the locals will appreciate your effort. Joining a language class will also introduce you to other expats – people who are going through (or have gone through) similar challenges and can help and support you in your transition.
Being a trailing spouse is not easy and although it can present many very real struggles, it does not need to mean the end of your career or of what makes you a spectacular human being. My time as a trailing spouse taught me a lot. It forced me to look at my reflection and decide who I wanted to be, and even as an adult it allowed me to mature. It also taught me to value my contribution to our relationship in whatever form that takes. To those of you doing it tough, hang in there – it will get better!
Author Bio
Korinne Algie has now been based in Germany for almost 12 years. She is the founder KAIE Marketing (korinnealgie.com), an international education marketing consultancy and Co-founder of the Education Marketing Collective (educationmarketingcollective.com), a membership platform providing digital skills training and support to education professionals. You can contact Korinne via her websites, or on Instagram at @kaie_marketing
References:
Braithwaite, C., (2020, October, 15). The Trailing Spouse: What happens when you give up your career to support someone else's. The Expat Chronicles.
Allianz Care., (2018, November, 20). 5 ways to avoid Trailing Spouse Syndrome.
Expatica., (2021, June, 07). What to do when you are the male trailing spouse.
The Dawn., (n.d.). The Trailing Spouse Syndrome – Expat Wives and Mental Health Woes.
The Expat Chronicle., (2020, February, 05). 5 Ways to Thrive as a Trailing Expat Spouse.