Article
New Year, New You? Follow your culinary passion!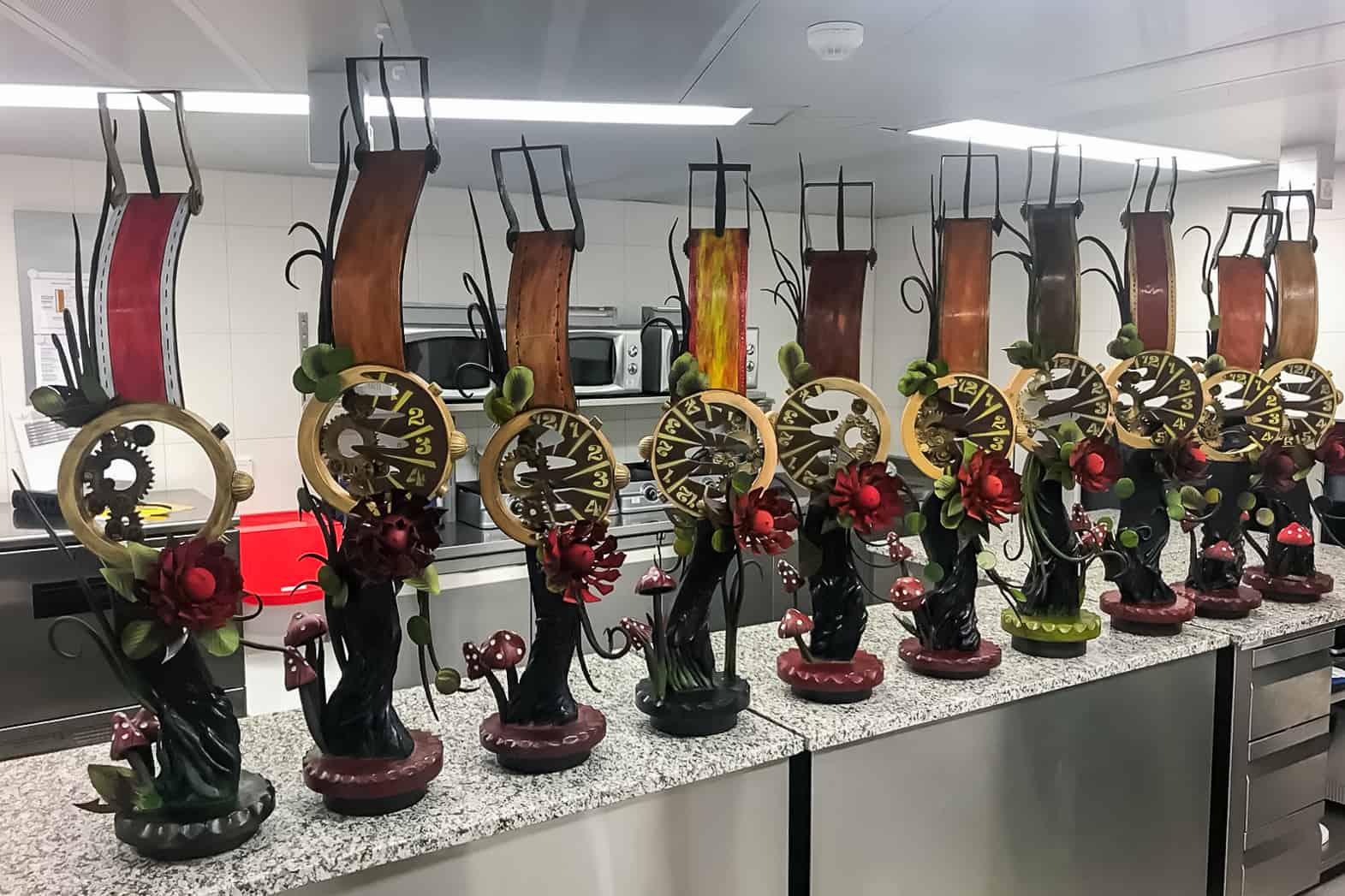 Do you have a passion for food and cooking that goes beyond a hobby, something that you wish you could develop further but life always seems to get in the way? Never finding the time to fully enjoy a hobby such as cooking or baking means you may be depriving yourself of a very effective way to lower stress and improve your overall happiness level. A 2015 study published in The Annals of Behavioral Medicine found that "participants had more positive and less negative moods, more interest, less stress, and a lower heart rate when engaging in leisure activities."
It takes courage to step out of your comfort zone, but the result is always worth it. Back in 2016 Selasi Gbormittah, a British banker realised that his job was getting in the way of something he had a true passion for baking. He took a sabbatical to participate in the BBC TV show "The Great British Bake Off" and did so well that he reached the semi-final.
Participation in the show helped Selasi decide to change the course of his professional life and pursue his passion full-time. He enrolled in the Pastry and Chocolate programme this summer at the age of 32 at Culinary Arts Academy Switzerland to learn from the best in the field.
If a banker-turned-baker can switch gears and come to Switzerland to learn more about the exciting world of chocolate and pastry, why not take advantage of a short course on your doorstep? If you love food, cooking or baking and are forever experimenting with dishes at home, take a short, 11-week course to earn a Certificate in Culinary Arts or in Pastry and Chocolate Arts could be an exciting way to bring your passion for food to life!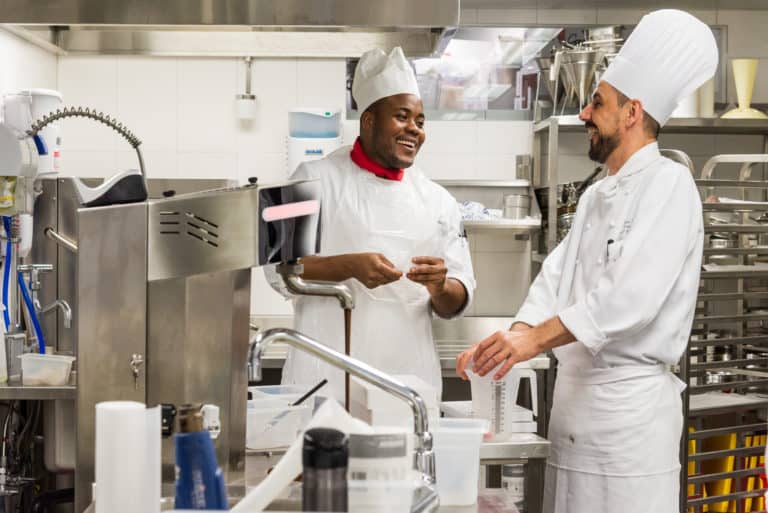 Choose from Pastry & Chocolate or Culinary Arts
There are two dedicated programmes to cater to those who love cooking and baking: Pastry and Chocolate Arts at the Lucerne campus and Culinary Arts at the Le Bouveret campus on Lake Geneva.
The Pastry & Chocolate Arts course ranges from basic baking skills to molecular gastronomy and 3D printing! Culinary Arts gives you the chance to channel your inner chef with such skills as essential knife techniques, menu planning and wine and food pairing.
To develop our courses, the school partners with the best in the field: Chef Anton Mosimann, the favourite chef of royalty and heads of state around the world as well as Irma Dütsch, a pioneer of Swiss cuisine and the first Swiss female chef to be awarded a Michelin star. The school also has business partners such as the legendary luxury hotel Ritz Paris and the leading flavours and fragrances company MANE who bring their extensive industry experience to the kitchen classroom.
Le Bouveret is a quaint French-speaking town on the shores of Lake Geneva, located near Montreux and Lausanne and is dedicated to the culinary arts. This campus is home to the new Apicius building which features five dedicated training kitchens, a meat and cheese maturing room, a rooftop herb garden, and a "From Farm to Table" interactive dining experience.
The campus also houses the unique "Mosimann Collection" generously donated by the world-renowned Chef Anton Mosimann. The collection features Chef Mosimann's private collection of art, historic photographs and menus and gastronomy books dating back to the 15th century.
Lucerne, a beautiful German-speaking city located just 45 minutes from Zurich, is home to our Pastry and Chocolate course. Delivered at this historic campus with dedicated patisserie facilities, this is where Selasi studied to become a professional baker, where, in his own words, "every day is a challenge because we're doing something different that… pushes you to do something that, at home, is out of your comfort zone."
If you're interested in joining Selasi and following your passion, either personally or professionally, learn more at culinaryarts.ch or contact:
Contact: Cristèle Mazza, Senior Regional Manager
+41 21 965 40 12