Article
In conversation with Volker Schweinbenz from Outdoor Leadership Camps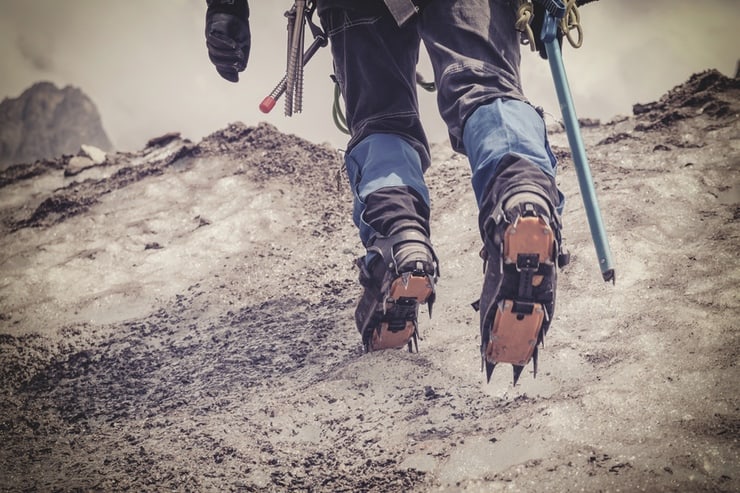 Based in Gstaad, Outdoor Leadership Camps Switzerland (OLCS) is an organisation which believes in the transformational power of the outdoors to equip young people with valuable skills for life ahead. Through courses in rock-climbing, hiking, mountaineering, winter mountaineering, safety and avalanche, and other customised courses, participants learn skills such as technical climbing and mountaineering, leadership, risk management, as well as an appreciation of the environment. The courses are designed so participants learn to make sound decisions, use technical skills, exercise judgement and awareness to manage risks, as well as set realistic goals to be successful.
International School Parent Magazine talks to Instructor, Volker Schweinbenz, about how Outdoor Leadership Camps contribute to shaping the leaders of tomorrow.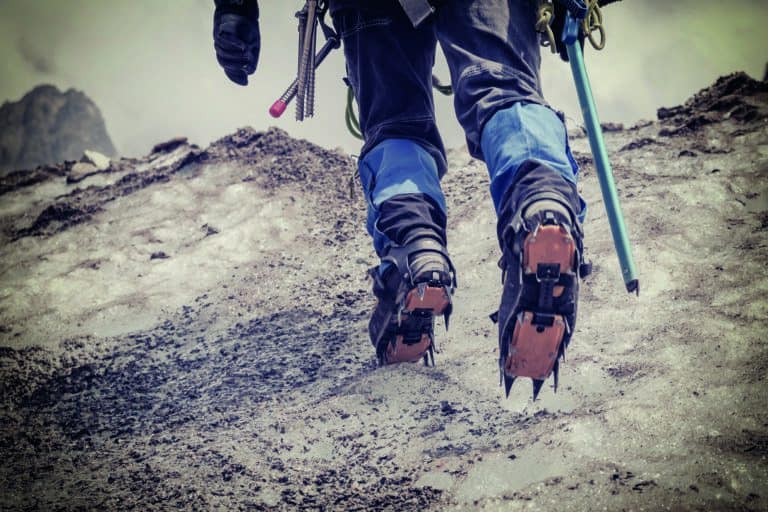 What brought you to the idea of the outdoor leadership courses?
Well firstly, I have a lot of personal experience in the outdoors. I've been climbing, mountaineering, and ski touring for more than 30 years all over the world, and I've personally felt the strong impact the outdoors can have on your personality and your learning. Perseverance, making tough judgement calls, effective communication: these are things you need in a working environment as well. Secondly, when I was at university, studying educational science, I got involved in a company doing outdoor experiences for big corporations. I saw the impact on the people there, how problems they had in the workplace got reflected in the outdoors and there you could work on and improve them. I thought this would also be good for students. While working on and leading Outdoor Education programmes within schools, the idea stayed with me.
How do your courses compare to the range of existing programmes like Outward Bound and the International Award?
I've found there's something missing in existing school Outdoor Education programmes and programmes like the International Award for students who really want to push themselves personally, mentally, technically and physically. We want to offer courses to small groups of motivated people who really want to move beyond their current level of experience. And here in Switzerland, we have the perfect natural environment in which to do it.
Every course has a training phase and then a goal-setting phase where participants have got the chance to set their own goals. If they're doing a 30-day mountaineering course, and they have the physical, mental and technical ability, they could even choose to climb the Matterhorn! Our courses are open to all possibilities, depending solely on the skills and the development of the participants. I think that's what's great about OLCS.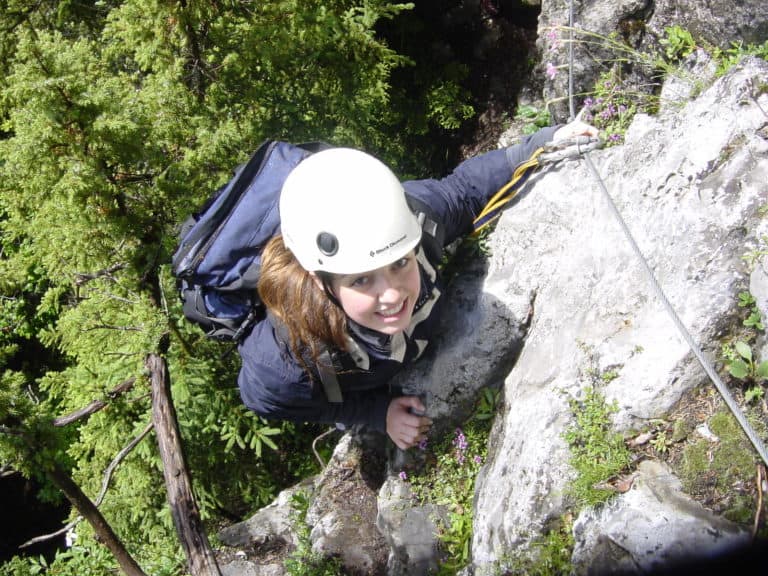 The minimum age for your courses is 16, do you have a maximum age?
No, we don't have a maximum age. But we do consider group dynamics so we'd avoid mixing age groups too far apart. And as well as the open courses that you can sign up for individually, we also have customised courses, so if three friends in their 40s, for example, wanted to do a course together, we can customise this for them. The same for younger people. If a group of friends comes with a particular goal in mind, that's not a problem to organise.
Is there a particular type of person that's suited to these courses?
Well it's certainly not a holiday, and probably not for those who have little interest in being physically active. The courses are very much about setting yourself some challenging goals that you can't move beyond on your own. In this sense, having some pre-experience is very beneficial, like the International Award, or part of a climbing course, or some ski touring, so you can set appropriate goals.
The 10-day courses are a great place to start. It's enough time to really get deep into the topic, but it's still not too long. Once you've done that you can decide if you'd like to go for an even deeper experience with the 30-day course.
Is the size of the group an important factor?
If you have three or four people on the course it goes ahead, and the maximum will be ten. Otherwise, it's just too big, and not within the philosophy of the course, not only because we offer the participants a lot of technical expertise in terms of climbing and mountaineering, but because our courses are first and foremost about personal development. If we want to put participants into a situation where they are decision making, goal setting, creating trust and involved in risk management, then groups need to be very small.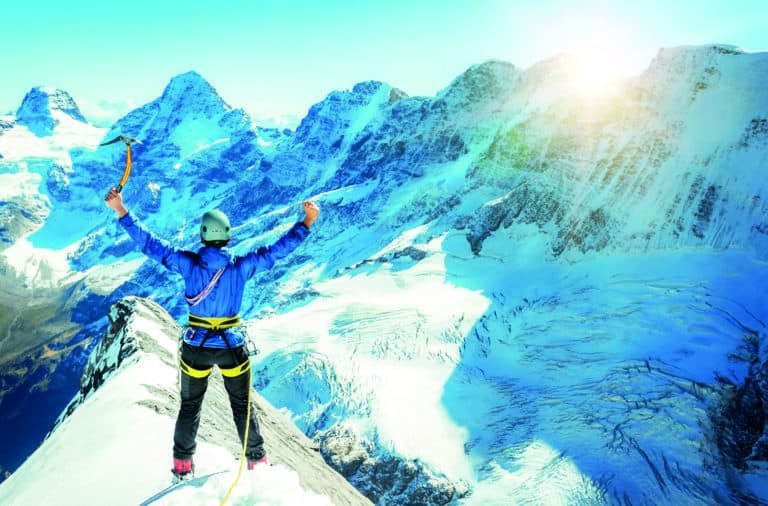 Can you summarise the main skills that students can get from these Outdoor experiences?
The biggest part of the course is how you solve problems as this doesn't change later in life. If you work at the stock exchange and there's a crash, you have to deal with it. You can't just say, "Okay, I'm sitting this one out, I don't want to deal with this". The sun doesn't always shine, and it definitely doesn't always in the mountains! It can be miserable, but in my experience, it also can be an interesting positive experience in terms of bonding the group together and getting to the point, "Okay, well we can do this even in these miserable conditions." It sometimes has got a bigger effect on the crew than just hiking on a sunny day. However, security is always a top priority, so if the weather's really bad, that might mean it will affect the route so we can't go up a certain peak, or we can't take a path on the ridge. And this is part of the learning process: risk management and making tough decisions.
In the hiking course students also have to cook themselves, with a focus on what's feasible to cook, and the nutritional value. You have to do your own route planning for the whole trip and you have to know how to navigate. The first two or three days are dedicated to the instructor teaching you any missing skills, and then slowly participants will take over. Then there will be a couple of ascents of peaks on the way. In the climbing course, there's a lot more technical training. We do skills such as knot-work, bouldering, placing anchors and setting up a belay.
Once you've got the people there, how do you get the best out of them and how do you push them to their limits? If they're struggling with something, how do you help them overcome that?
First of all, we need to assess where they stand because pushing someone out of their comfort zone is important, but not if you push them into the panic zone where there is no progress and no learning. To make that judgment the first two days are spent assessing the skills and the physical and mental abilities of the participants. Then you need to see where the challenge lies. For some people taking on climbing, they have the physical ability, but they're mentally blocked. If they're scared of falling, you slowly bring them towards edge, building up trust into the whole system including the harness and rope. If you over challenge them, you kill the whole learning process. Others may have challenges with goal setting. Some think, "Well I'm already a great climber," but they misjudge themselves and their skills. During the day, but also in the evening, we would have sessions on that, the psychology of climbing, how to set realistic goals. That's also why having smaller groups helps, to be able to assess, work with and support participants individually.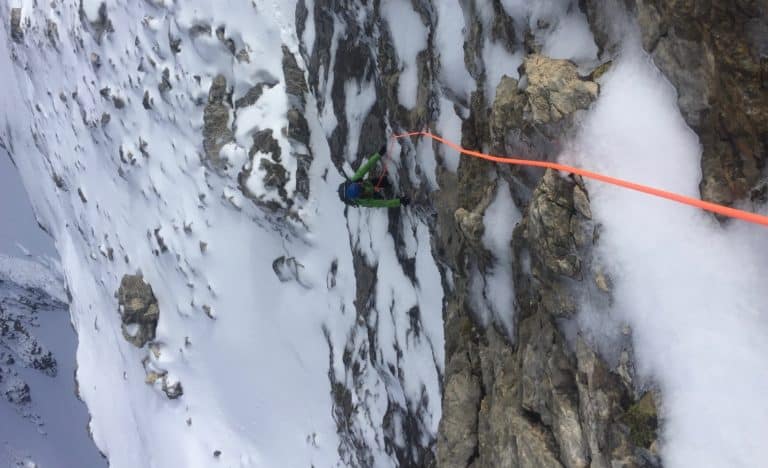 Do course participants leave with any certification?
Participants won't leave being certified mountain guides, no. However, we do have the chance with the Swiss Outdoor Association to include a qualification such as rope specialist, which is a qualification for Switzerland that could lead to work in certified companies monitoring top rope climbing, for example. For the 30-day courses, as part of safety and risk managements, a CPR course is also included. What we do aim to do is give a performance evaluation, by that I mean not just a certificate that they've done a course with OLCS, but how they performed – where they started from and what they've achieved.
Furthermore, the university counsellors I've spoken with confirm that the course is a great addition to university applications. Showing evidence that you can really set yourself goals, remain committed to them, and persevere through hardship and pitfalls, is a great asset to any educational institution or future employer.
What do you hope that students will come away with afterwards, other than a great experience?!
I hope that they realise that if you're focused, if you set yourself goals in life, if you persevere, you can achieve a lot. I remember a university professor of mine always saying to the students, "You know more than you think." Not only will I teach you that, but I would also say, "You can do far more than you think". If young people want to do something, it doesn't matter in which environment, whether it's the outdoors, at university, in your private life, if you want to achieve something you can't just sit around waiting for it to happen. You must do it, you have to persevere, you have to learn to deal with setbacks, but you can achieve it.
---
To book an OLCS course, or to find out more:
Website:
www.olcs.ch
Phone:
+41 33 748 41 61
Email:

Address: 
Outdoor Leadership Camps Switzerland
P.O. Box 50
3780 Gstaad
Switzerland
More from International School Parent
Find more articles like this here: www.internationalschoolparent.com/articles/
Want to write for us? If so, you can submit an article here: www.internationalschoolparent.submittable.com