Article
Physics in the Mountains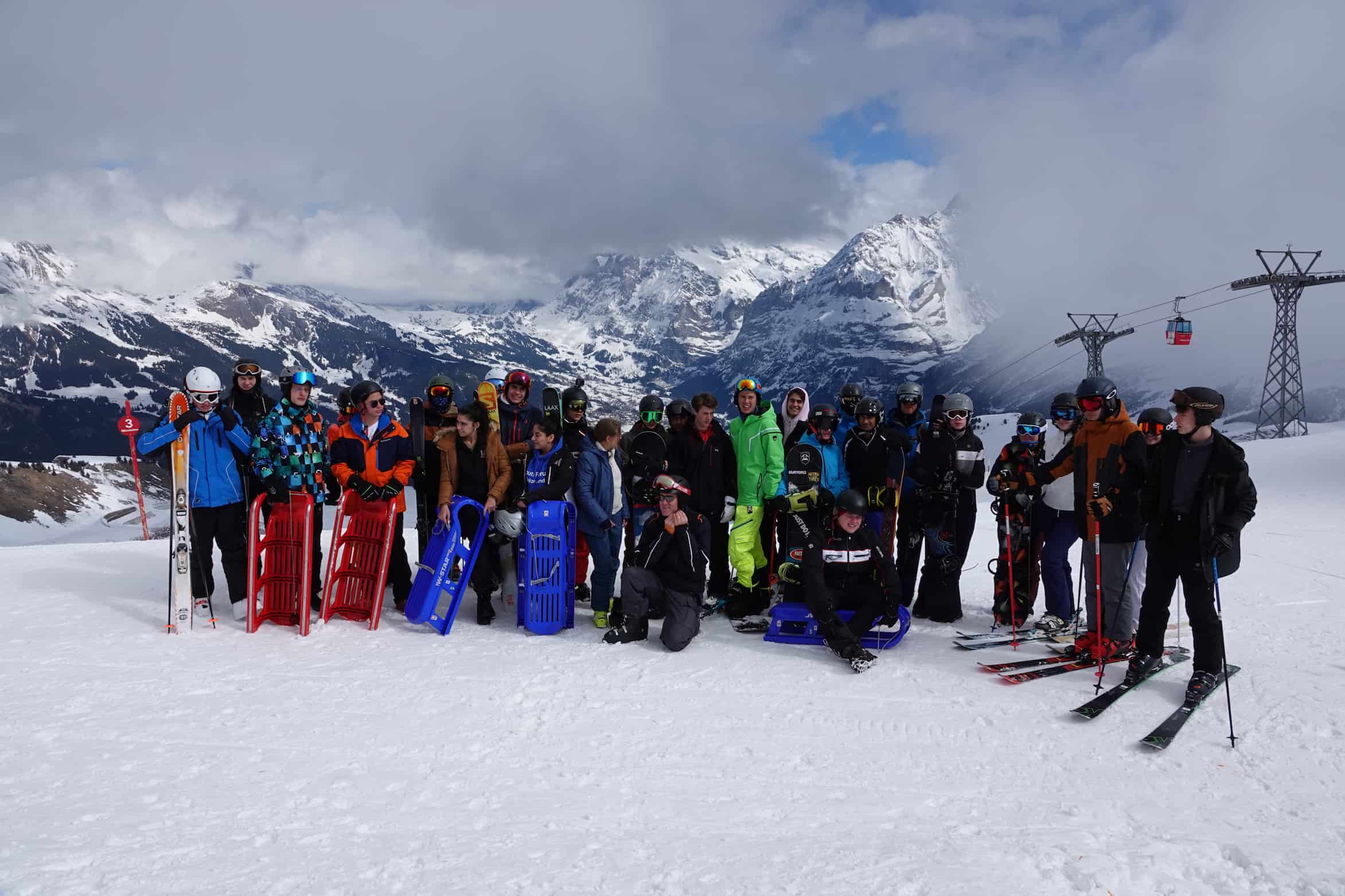 In early March a group of IB Diploma and AP Physics 1 students went to ISZL's outdoor education centre in Wengen for the annual 'Physics in the Mountains' field trip. The students arrived on a bright, starlit evening and were treated to some fantastic opportunities for astronomy with a clear view of the Andromeda galaxy, Orion, Taurus, Perseus, Mars, the Orion nebula and Pleiades.
We rose early the next day and headed for the mountains equipped with topics for discussion and problems to think about. These included how much energy does each person dissipate, on average, during a day on the slopes and how theoretical physics connects to skiing and snow-sports.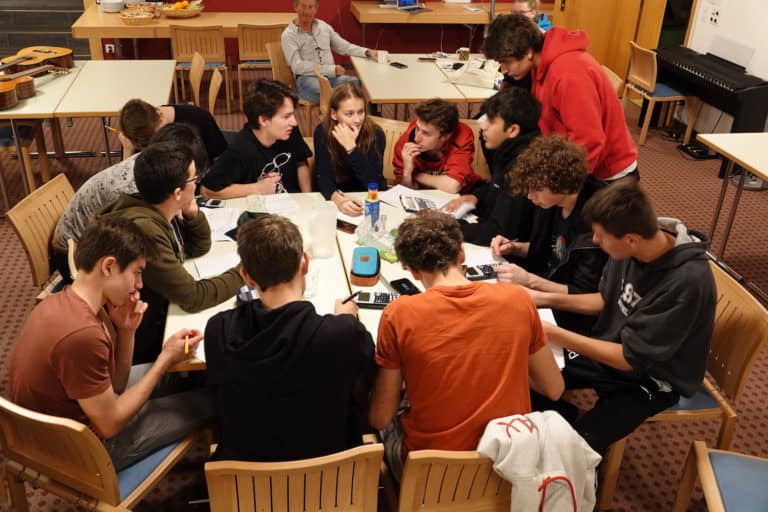 The structure of the day led to a perfect environment for learning, with physics in action all around, and the ideal learning pod designed for small group discussions: a 4-seater chairlift! Our physics students spent all day involved in multiple high-intensity talks, interspersed with rapid and invigorating breaks, as they skied back down each slope to re-join a discussion group in the chairlift.
The fruits of the labour could be seen in the evening when the whole group of almost 30 students worked collaboratively on solving associated problems and consolidating what they had discussed and discovered on the slopes. It was fascinating to see such engagement continue until past 22.00, despite the considerable physical exertions and intensity of the day.
Megha S (Grade 11) commented: "The trip led to a new perspective on common activities – when we were on the slopes, what we all had in common was physics, so it led us to interesting and challenging discussions" and Griffin M (Grade 12) added: "It was beneficial having opportunities to connect the real-world to the theory we do in the classroom".
About the author
Pat Roby teaches Physics to High School students at the International School of Zug and Luzern.