Article
Playing Our Part: Strings initiative at International School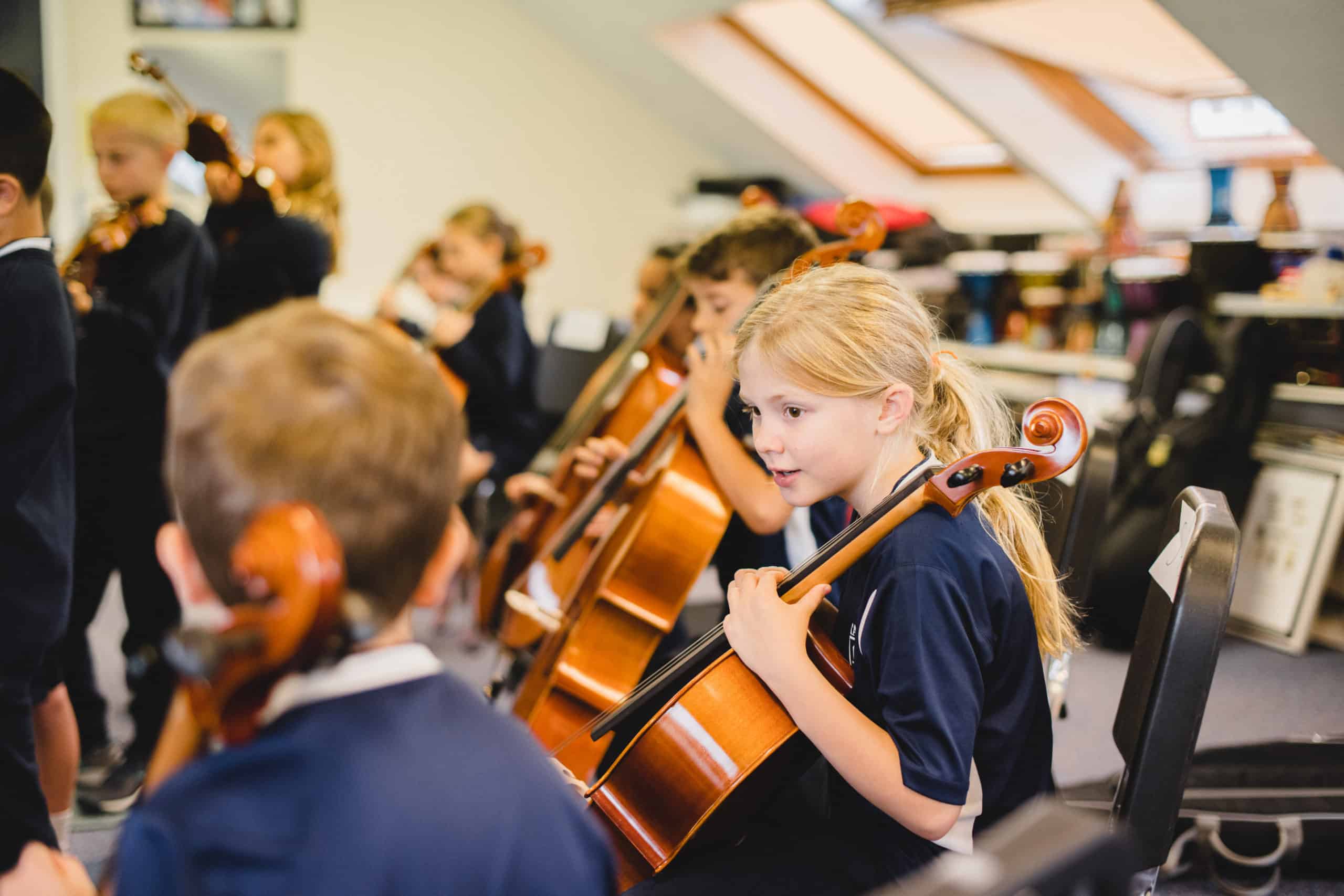 Every child should have the opportunity to learn to play an instrument. It's a simple concept but one that has captured the hearts and minds of two teachers. Andrea Morris and Nancy Hayden, who are co-chairs of the music department at TASIS The American School in England.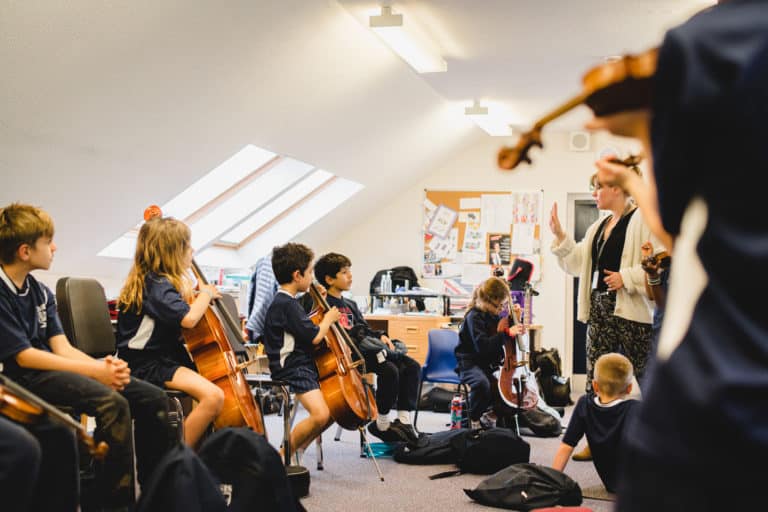 Named the "Strings Initiative," it began with a seed of an idea that took root one year ago and has grown into something beautiful. The formula? Give a child an instrument, nurture a love of music, inspire them by example, and have them play and practice regularly. 
Last year, 15 violins and 12 cellos arrived at TASIS England. A year later, the "Strings Initiative" has blossomed into a programme that has inspired musical confidence in students aged 7 – 10. But it's not only the students that are excited and curious about music. Parents are also eager to take part. They have enjoyed a "Strings Showcase" earlier this year and look forward to a concert in the spring. Parental support is fundamental to the programme's success, and each student and parent sign a contract to care for their instrument.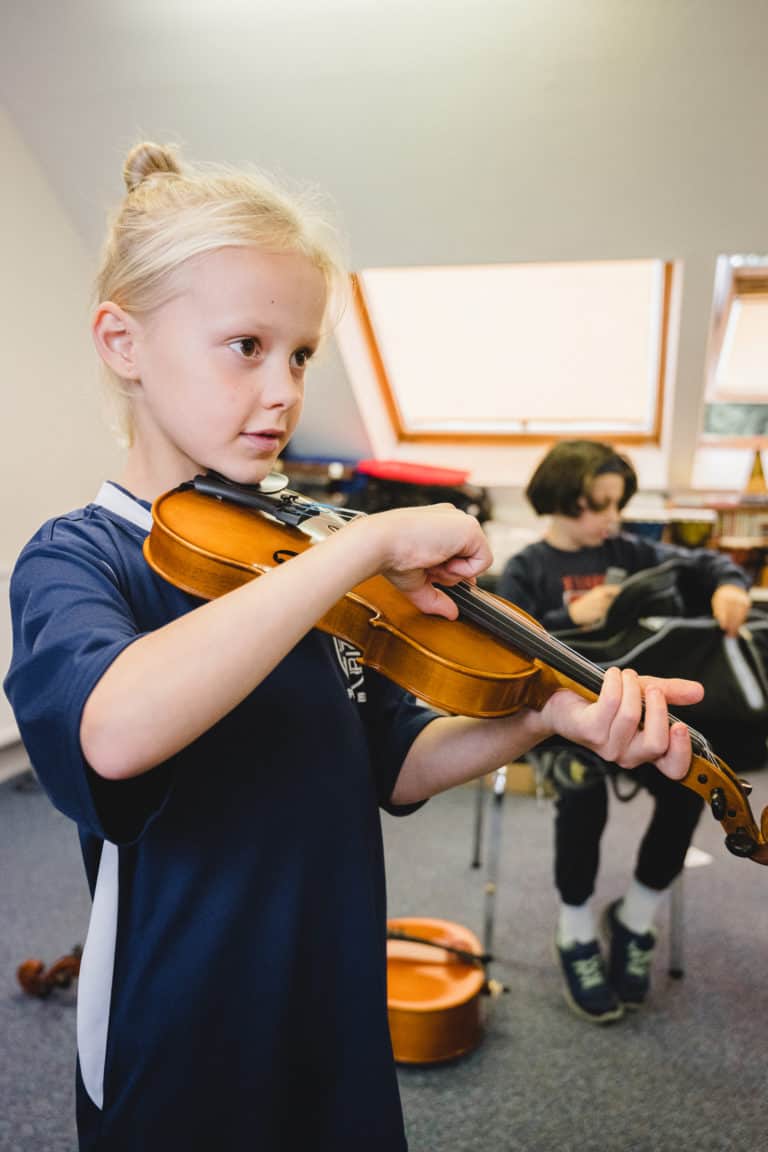 Ms Hayden talks about how music encourages students and parents to feel not only a sense of responsibility but also of community. She smiles when she says, "I met some of my best friends through music". Ms Morris, a talented musician herself and someone who mastered the saxophone while still in her teens, shares the belief that music brings out the best in people. She cites a concert last year where younger musicians accompanied older students and displayed confidence beyond their years: "It's incredible to see how music can transform a room and the people in it."
The Future of the Strings Initiative
Looking ahead, the "Strings Initiative" will feed into the Lower School String Orchestra as well as the musical education that TASIS England students receive in Middle School and will be a source for future collaboration – from community events like Mayfair to carols.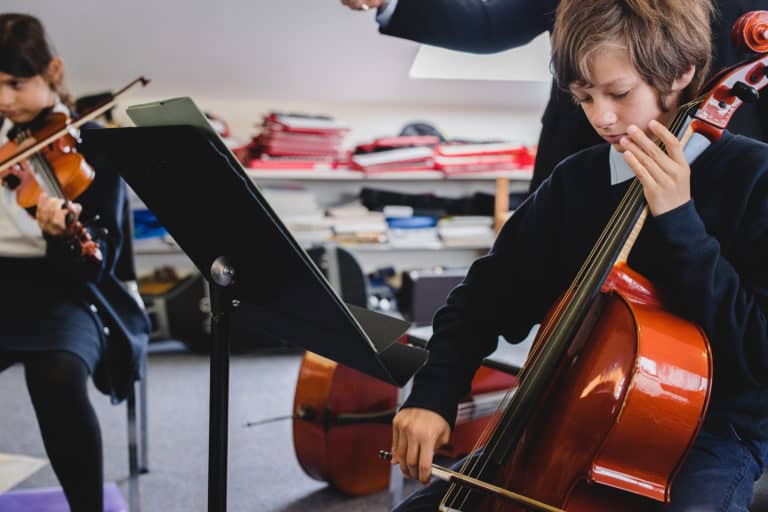 Both Ms Morris and Ms Hayden are keen to make music work for their young pupils. They have rewritten parts of musical pieces for their students so that they can play with greater ease or in a collaborative environment. Differentiation is a fundamental part of making the programme work. This gesture illustrates the extent to which the TASIS community goes to help each other. A violin class may have students at all skill levels, but when they play together, there are parts for each performer. Whether they are advanced soloists or just beginning, the community provides a platform in which every student can thrive. 
The fundamental goal is for students to get a taste for music and students to achieve this by having the opportunity to play an instrument. Head of School, Bryan Nixon, has been an unyielding supporter of the programme. He has gone so far as to sing "Danny Boy" (accompanied by the student orchestra) to encourage more student participation. "It's not only about resources for instruments," explains Ms Morris. "It's about encouraging a love of music and a sense of identity through music."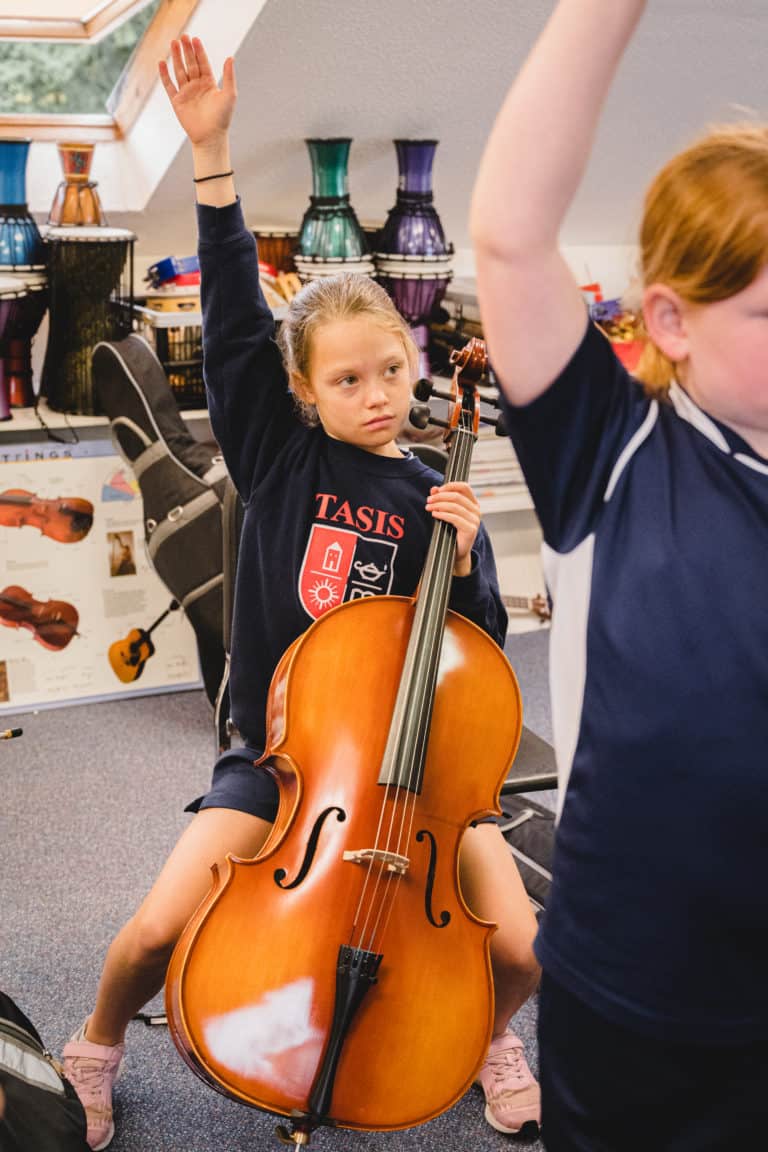 January 2020 marks the first anniversary of the "Strings Initiative" at TASIS England. Students and parents were eager to get involved and play their part. As a result, it is proving to be the start of something great. 
Author Bio
Esther Clark is Director of Marketing and Communications at TASIS The American School in England.
Visit www.tasisengland.org for more information
Find more articles like this here: www.internationalschoolparent.com/articles/
Want to write for us? You can submit an article for consideration here: www.internationalschoolparent.submittable.com