Article
Restaurant quality food on a student budget?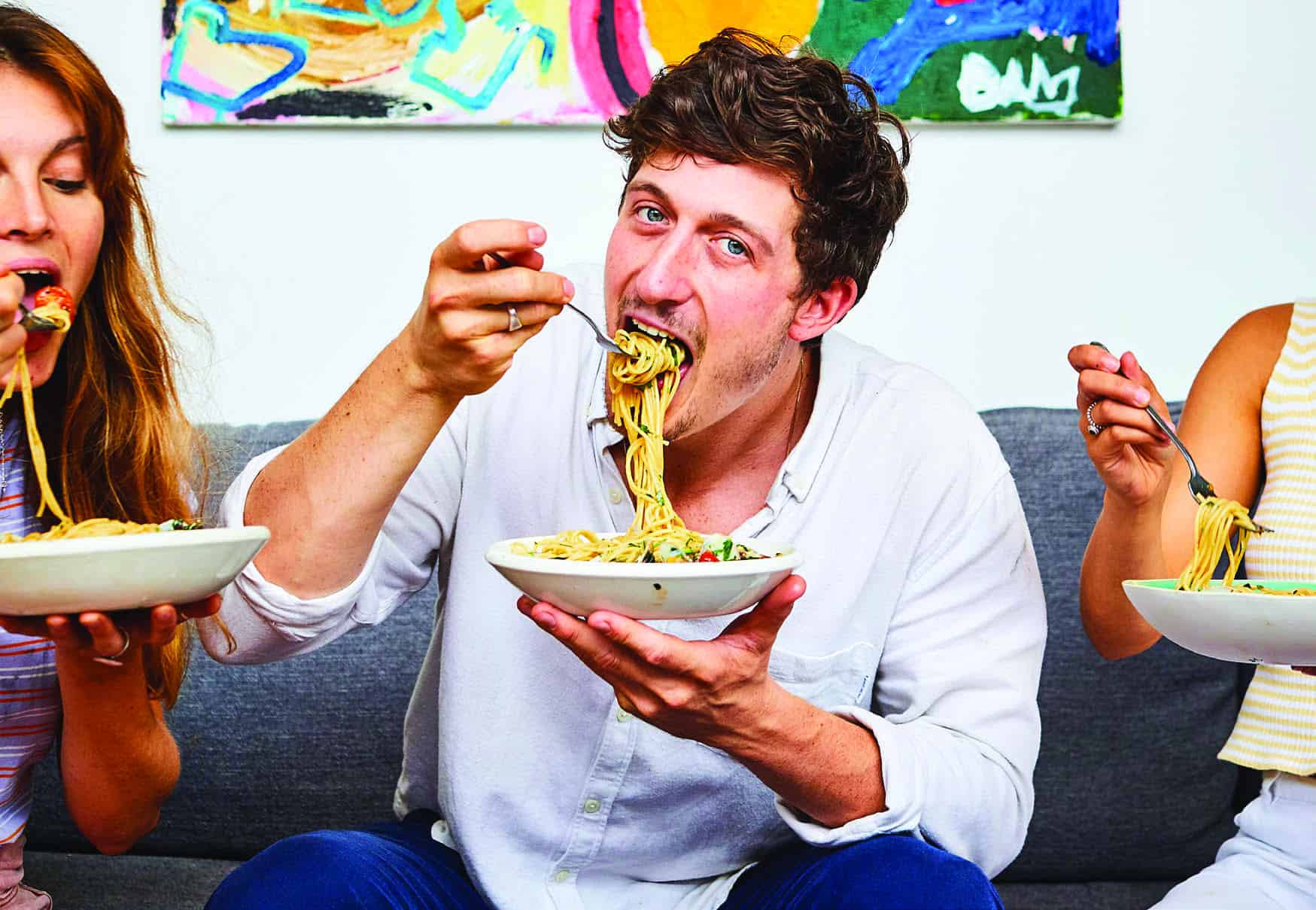 Here's how to do it!
Is your teen off to university this fall with little idea how to budget and no idea how to cook? Save them some angst with these tips from MOB Kitchen's founder Ben Lebus on how to shop smartly for a delicious and wallet-friendly diet at university.
Punchy ingredients
Use Big Flavours
Garlic, ginger and onion are so simple but so efficient. Add these at the start of a dish to add depth. Herbs like basil, coriander, parsley also give a (cheap) fresh kick to your dish Vinegar is the secret ingredient in all major sauces from peri peri to chimichurri.
Love Lemon 'n' Lime
Add a spritz of lemon or lime at the end of
a recipe for a wonderful fresh acidic hit that will lift your dish up to the next realm.
Choose Thighs Over Breast
Thighs are the cheapest cut (bar wings) of the chicken. Plus, they're so much more flavourful than the breast – we love a chicken thigh!
Store cupboard essentials
Stock Cubes
This inexpensive ingredient is a student chef's best friend. Add one to water before cooking pasta or potatoes to give your dish a lovely richness.
Tins
Tinned tomatoes – this should be a cupboard staple, great for everything from pasta to chilli con carne. Tinned beans – a cheap and healthy way to bulk out any dish.
Rice and Pasta
No brainer here, buy them in bulk and use them all the time.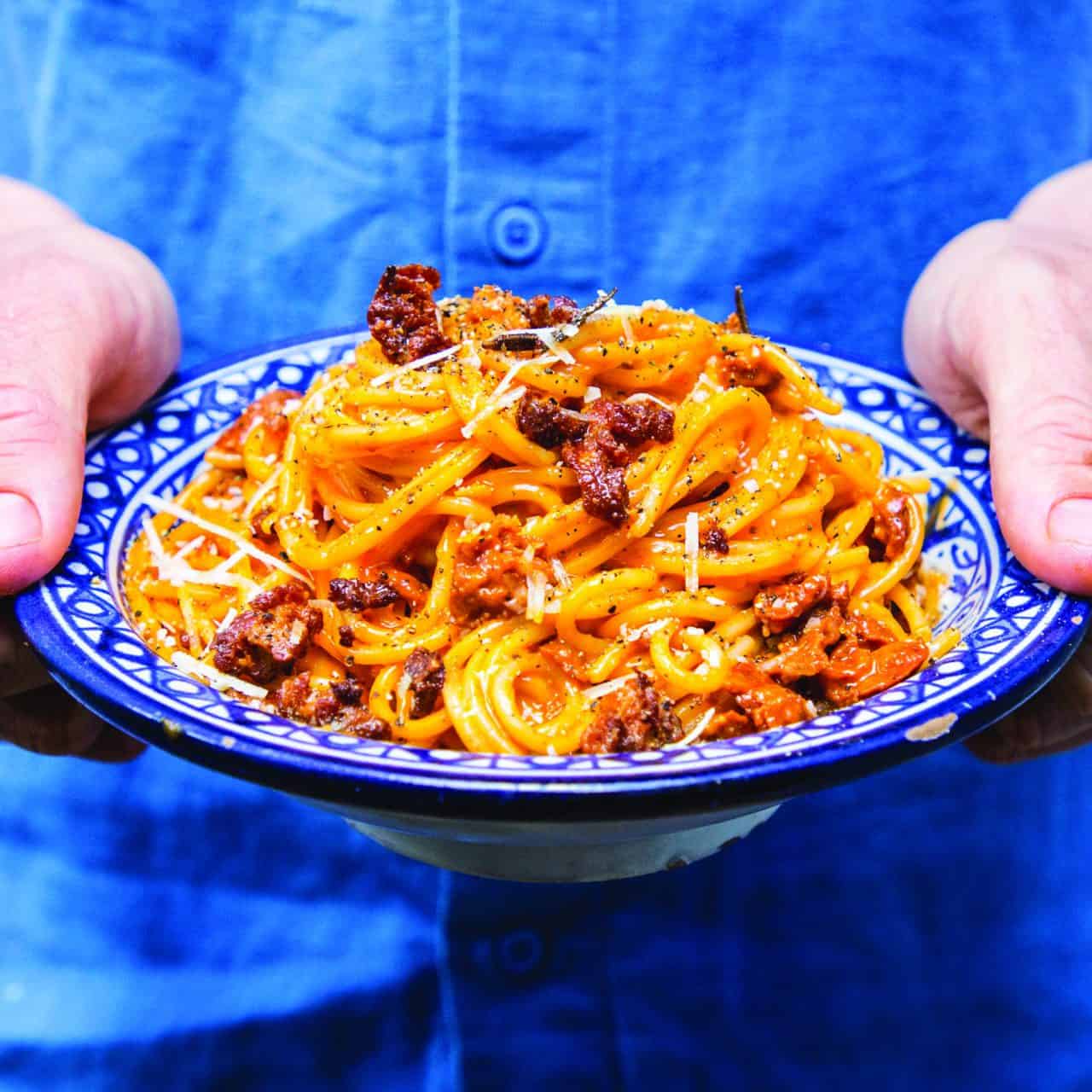 Veggies
Try out veggie and vegan recipes
Meat may be delicious but it's also expensive. Sticking to mostly vegetarian or vegan meals will definitely benefit your wallet. Check out some suggestions on the MOB Kitchen website.
Meal prep
Make Extra
Make more food than necessary when you're cooking dinner, this way you can box the rest up for lunch the next day.
Recycle Tupperwares
Instead of throwing away the plastic boxes takeaways are delivered in, use them for your meal prep. Saves you time and money!
Love Your Microwave
It can be difficult to get to the oven when living with lots of other people, your microwave will save you! If you've done your meal prep, all you need to do is heat it up.
Nail the Staples
If you nail down some easy recipes, these will always come in handy on a day when you have no inspiration. Learn how to make a basic red sauce that can be used for anything: Chilli Con Carne, Spag Bol or a Curry. You can freeze this and then defrost when it takes your fancy!
Shopping tactics
Shop Later in the Day
Many supermarkets reduce prices an hour or so before closing time. Save yourself some dollar by planning your weekly shop at these times.
Try Own Brand
Yeah, yeah, yeah, we all know Heinz is the superior ketchup but it's also more expensive. Try and stick to the supermarket own brand stuff.
Don't Shop on an Empty Stomach
If you're hungry you'll spend money unnecessarily. Shop right after a good meal!
Buy in Bulk
Often items sold in bulk are much cheaper. Make a communal money jar with your housemates and buy foods that you will all eat in bulk to save yourself some cash.
Lower Cost Supermarkets
Try supermarkets like Aldi and Lidl or local independent stores.
Loyalty Cards
It may not seem worth it, but supermarket loyalty cards can be a benefit to tight wallets – they offer you points on your purchases that can then be redeemed against future shopping trips.
Meal Plan
Buy groceries that are specifically for a meal. Don't just buy whatever you feel like in the moment – there's a good chance that you'll waste food if you don't have a plan!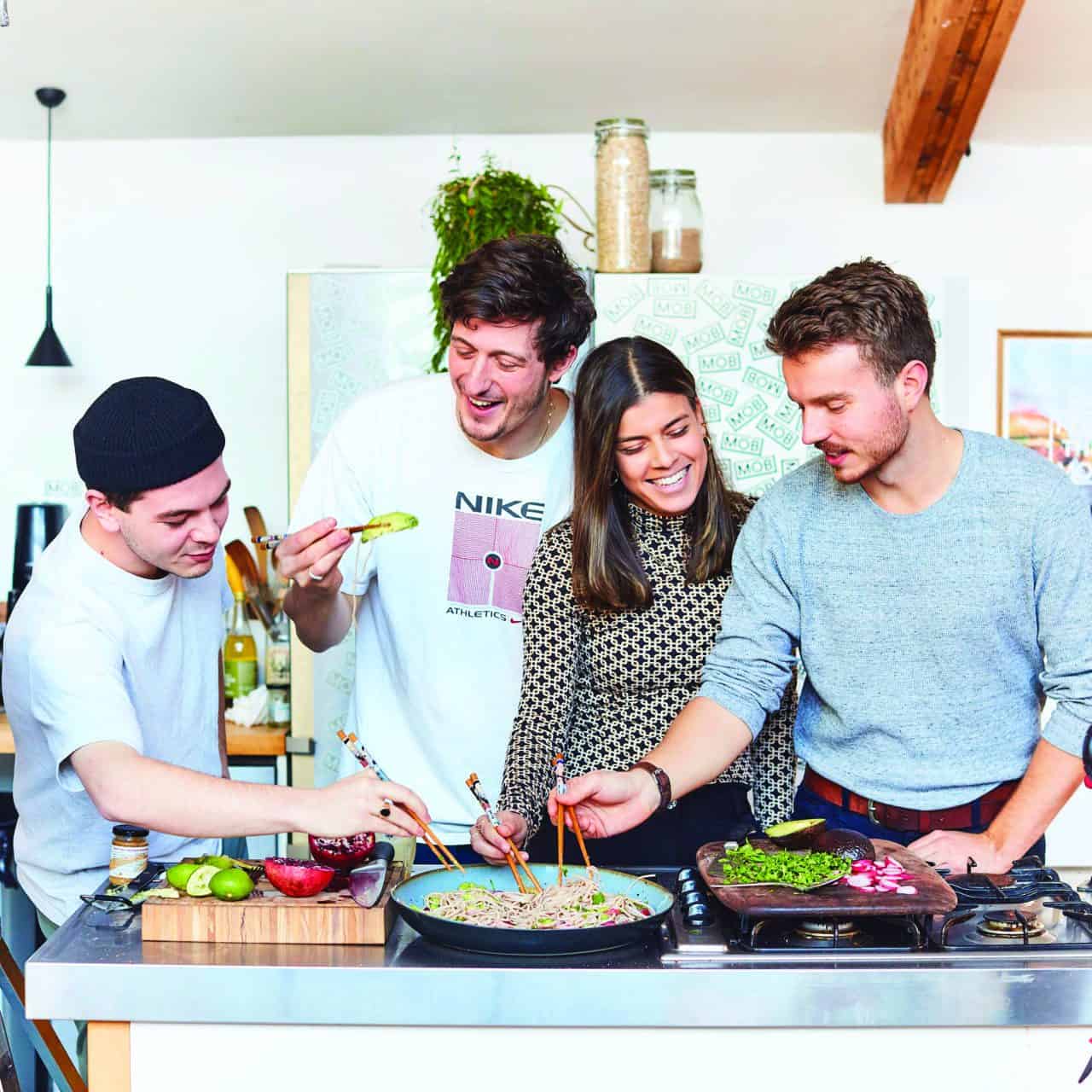 And finally…Join the MOB!
Earth MOB, the sustainable eating manifesto, is out now with plenty of tips for meal prep and cooking with leftovers. The MOB's fourth book, Speedy MOB, is out on September 3rd. You can also find recipes on the MOB Kitchen website and Instagram pages.
A brief bio on Ben:
Ben went to university in Edinburgh where none of his friends could cook. There was nowhere online showing them how to cook delicious healthy food on a budget. No space for students by students. All student cookbooks showed recipes for baked beans on toast and measly tuna pasta bakes. So, Ben created MOB Kitchen.
MOB Kitchen has one central ethos: that anyone, anywhere, on any budget can cook restaurant-quality food at home. Chorizo gnocchi bake, butternut squash lasagne, halloumi peanut curry… it's all possible. After tweaking his technique in his Mum's kitchen, he began publishing recipes online to feed four for under a tenner. Since 2016, MOB has grown in every aspect: 3 books to date (and a new one out in September), 5 permanent team members, over 350 thousand Instagram followers, and a MOB Truck.
More from International School Parent
Find more articles like this here: www.internationalschoolparent.com/articles/
Want to write for us? If so, you can submit an article for consideration here: www.internationalschoolparent.submittable.com