Article
Sightseeing Switzerland – at the Swiss Open-Air Museum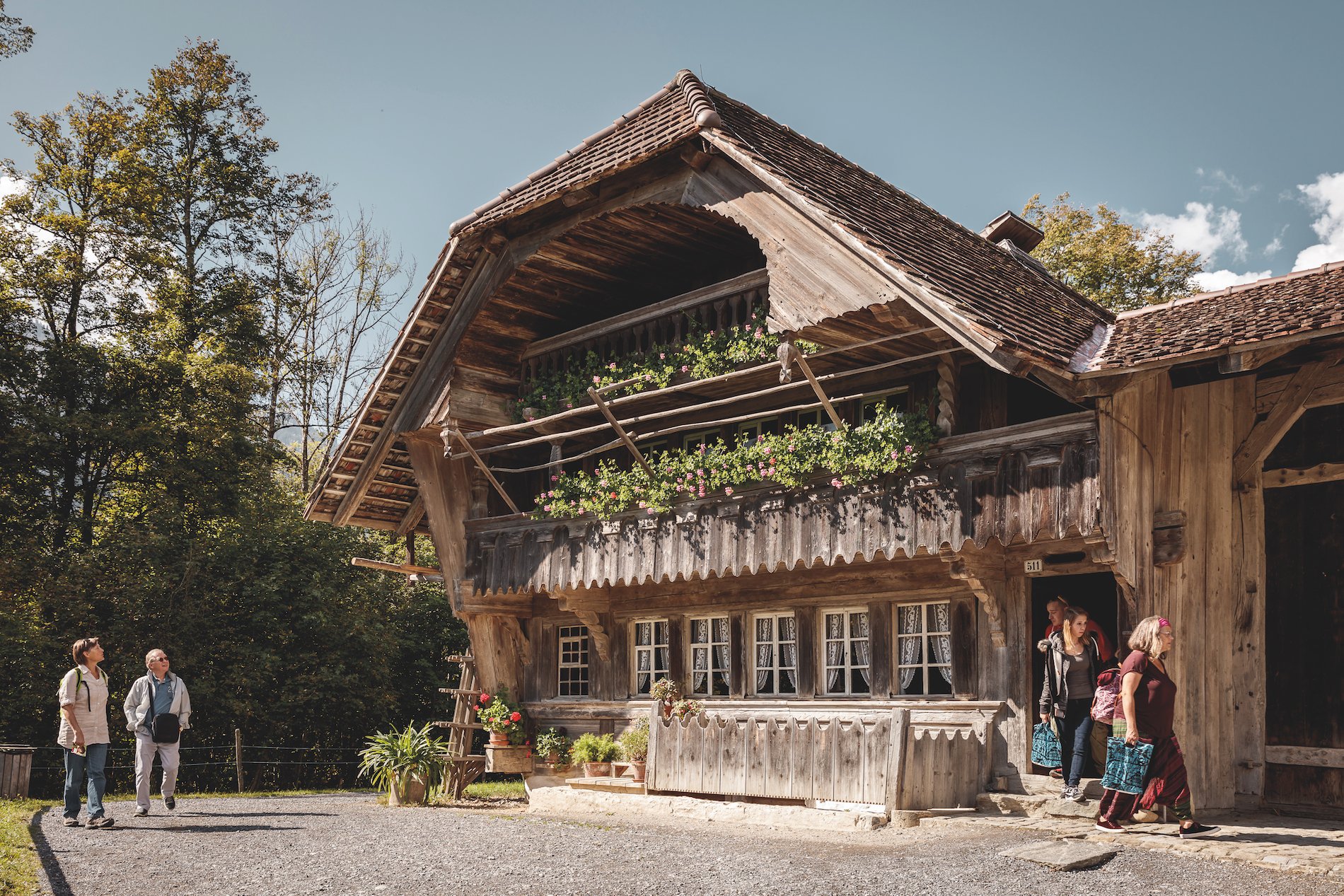 Ballenberg, the only open-air museum in Switzerland stretches between the communities of Hofstetten and Brienzwiler in the heart of the Bernese Oberland. Here you can discover 109 historic buildings, over 200 farm animals and 30 traditional crafts. On April 14th 2022 the Swiss Open-Air Museum opens its doors to visitors for the 2022 season, and this year it's ready to be discovered from a new perspective.
Ballenberg "à la Carte"
Experience Ballenberg in a compact way: equipped with the Ballenberg "à la Carte" menu card (available on-site at the cash desks) and on your mobile phone, you can explore the grounds using the newly created circular route. Through 12 engaging short films, Ballenberg experts give you in-depth insights into everyday life, as well as the buildings and crafts. Selected locations are also easily accessible for people with walking difficulties, thanks to the electric wheelchair available at the west entrance.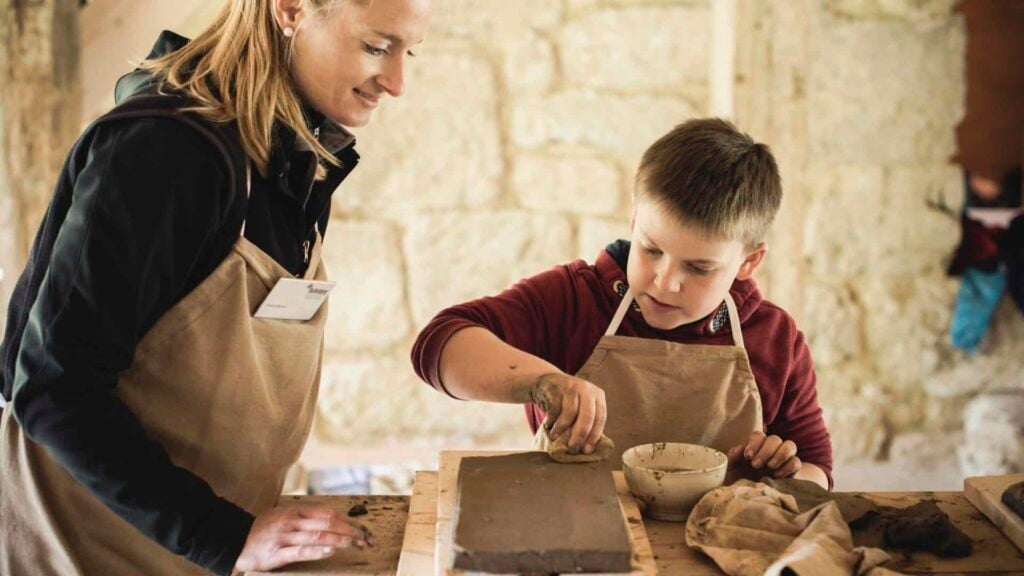 All ears – The world of Swiss fairy tales and legends at Ballenberg
What is it about the three golden keys? Who lives in the Marmilchloch? Why did Nidelgret always have more cream than everyone else, even though she only has one cow? You can hear the answers to these questions at the Open-Air Museum Ballenberg.
Fascinating fairy tales and legends from different Swiss regions, each told in its unique dialect, are also waiting to be uncovered at Ballenberg. QR codes lead you to the stories, each located in a historical building belonging to the region of its origin. So, where could the wooden fairy tale book be hiding? On the kitchen table, in the living room or maybe on the bedside table in the bedroom? You'll have to find out for yourself. If you want to make sure you discover all the hidden tales and legends, ask for the "All Ear"- bookmark at the cash-desks, it will give you clues, where to find mystery fairy tale books.
Furthermore, the project "All ears – the world of fairy tales and legends at Ballenberg" has been launched in collaboration with the Mutabor Fairy Tale Foundation. On seven Sundays during the whole season, storytellers from all over Switzerland will narrate fairy tales and legends at the open-air museum in their very own dialects. You can find all the dates and locations on ballenberg.ch.

"Fest der Feste" Swiss autumn customs at Ballenberg
On 24th–25th September and 1st–2nd October 2022, the Swiss Open-Air Museum invites visitors to the 'Fest der Feste: a once- in-a-generation experience. Fifteen local festivals and autumn customs from across Switzerland will come together at Ballenberg. Towns, villages, valley communities, Alpine co-operatives and other associations take centre stage for a collective showcase of aspects of their autumn festival traditions and share their culinary and cultural heritage.

A stroll through Swiss autumn traditions
Visitors can explore an 'Älplerchilbi' fair from Obwalden and check out the famous Valais 'Combat de Reines' cow fight. Discover the story behind 'Trottenfest' wine events in Blauburgerland and tackle topical issues like meat consumption and vegetarian cooking at a Bernese 'Metzgete' – all in just one day.
Romansh-speaking Switzerland is set to entertain with the 'Festa di Racolta' from Val Müstair. At the same time, the Italian-speaking contingent will present a 'Festa d'Autunno' all the way from Ticino and a 'Castagnata' from the southern valleys of Grisons. 'La Bénichon' from Freiburg, the 'Fête des Moissons' from Vaud and 'Saint Martin' from Jura are also on hand to represent French- speaking Swiss traditions.
To visit the Festival of Swiss autumn traditions "Fest der Feste", you can get your special festival ticket at festderfeste.ch.
OPENING TIMES
14 April to 30 October 2022: 10.00 to 17.00 hrs
ADMISSION PRICES
Day admission, adult: CHF 28.00
Day admission, child 6-16 years: CHF 14.00 Child under 6 years: free
Find out about current rates and offers on our website www. ballenberg.ch
ATTRACTIONS
Take a look at the daily schedule (www.ballenberg.ch) to find out what will be going on at the Swiss Open-Air Museum on your specific visiting date.