Article
Take a breath of fresh air with Tanglin's new Forest School Programme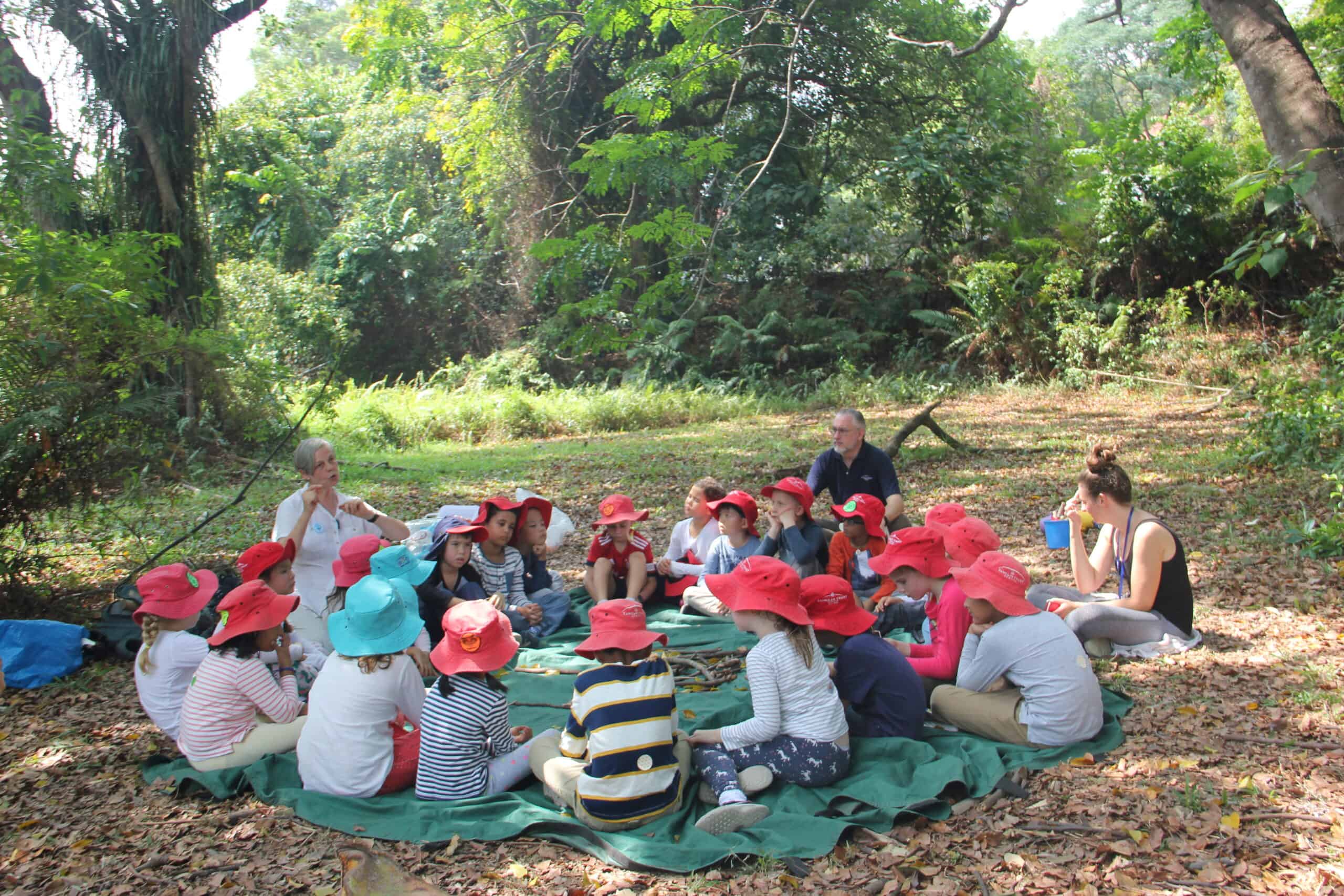 Award-winning Tanglin Trust School is pleased to announce the launch of Tanglin's Forest School Programme, an outdoor-based learning model, for nursery-age children. This connects effectively with the Curiosity Approach, where Tanglin is the first school in Asia to receive this accreditation. This approach encourages children to use authentic materials, appreciate the natural environment and use learning spaces as the "third teacher". These two long-term approaches for early childhood will complement each other to support play, exploration, awe and wonder in play and learning.
First developed in Europe, Forest School is a model where most of the learning takes place outdoors. Whilst the programme follows curriculum, facilitators will use the outdoors as "classrooms", where children can develop their academic, creative, personal and social skills outside, whilst gaining an appreciation of the natural world.
The programme is specially developed to enhance and deepen children's academic learning, and at the same time, stimulate their physical development. Tanglin's Forest School programme will complement the school's after school co-curricular forest adventure programme, where Reception to Year 2 children experience outdoor learning within the lush greenery at Singapore's Wessex Estate, where Tanglin Trust School is located.
Paula Craigie, Head of Infant School, Tanglin Trust School said:
"The idea of integrating Tanglin's Forest School into our curriculum has been in discussion for three years. It is a learning approach that we truly believe in, especially during these challenging times, where children's activities have mostly moved indoors due to safety-distance measures. Tanglin's Forest School Programme is a welcome alternative for children to be active, to learn and to be immersed in the great outdoors. The programme is specially developed to complement the existing curriculum to enhance children's self-confidence, resilience, as well as their spiritual, intellectual and creative development. Our team here at Tanglin Trust School developed it to encourage discovery, hands-on learning, collaboration and allow children to explore the environment at the same time. We are really excited to roll it out!"
Tanglin's Forest School is run by qualified Level 3 teachers and facilitators, who make sure the activities are safely managed and age-appropriate. The school has built a site within its grounds where Tanglin's Forest School's supervised sessions take place in safety.
To find out more about Tanglin's Early Years Foundation programme, contact the admissions department.