Article
The Lockdown Silver Lining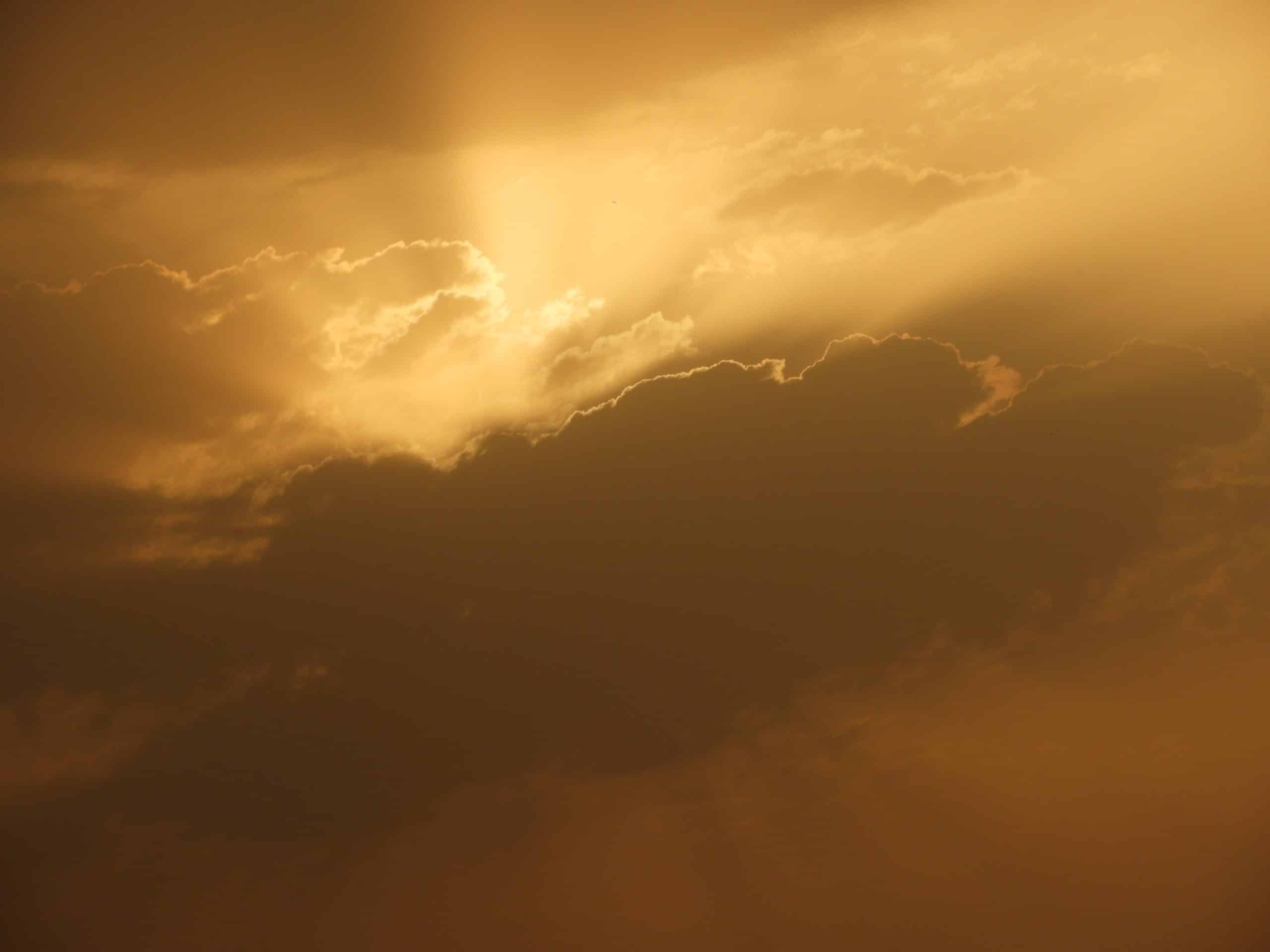 Exactly one week ago today, blissfully unaware of what was to come, a group of my closest friends got together to celebrate my 40th birthday. We went for dinner, then to a bar, dancing, hugging and cheering as we celebrated the start of my 5th decade on planet earth. I look back at these events only 7 days later, and struggle to comprehend how the world has changed in such a short space of time. A group of 10 friends in a crowded restaurant would now seem unthinkable, hugging is off limits, dancing in busy bars already seems like something we 'used to do'. 
If you had told me that evening that only a week later we would be told to work from home, that the schools would close, that groups of more than 5 people would incur a fine of 100 francs, that shopping at the local supermarket would be an almost dystopian experience involving people in masks and gloves, silently filling their baskets whilst respecting a 1 meter distance from one another, I truly would not have believed you. 
Realising the Seriousness
I knew coronavirus was serious, I knew we had to wash our hands and self-isolate if we had symptoms, but I suspect like many of us, I did not know this was coming. 
Yet this is where we are, like it or not, and it's serious. One only needs to watch the news reports coming out of Italy to understand that these measures are not an overreaction, but a necessity. There is a lot of fear out there. A lot of stress as people struggle to come to terms with what is happening, yet there is also hope and resilience and what our family has started to refer to as the 'lockdown silver lining' – the positives that we have noticed after 7 days at home that perhaps, many more of you out there are also experiencing.
Our silver linings include:
Getting off the treadmill.
I feel like someone has pressed the pause button on my life. The 'get up, get dressed get kids dressed, make breakfast, clean up, pack school bags, hoist the toddler in and out of the car, cajole the reluctant 6 year old to go to school, rush to work, take the car for a service, book the dentist, fill in the form, call the swimming teacher, register for the holiday club……'  
It's all stopped. 
And breathe……
We all knew that the world was moving at a rate of knots that was impossible to keep up with if you wanted your sanity intact, yet until I HAD to get off the treadmill, I just couldn't.
And now I have. And it has quite frankly made me wonder what on earth I've been doing all these years running around like a headless chicken trying to do 'stuff' all the time. 
Reconnecting.
And no, I definitely don't mean the digital kind of connecting, quite the opposite. I mean actual human connection with our loved ones which once we are off the treadmill, suddenly seems so much easier to do. 
There is nowhere to go. And yes, many of us are trying to work from home or homeschool our children, so of course there is plenty to do. However when we take breaks, we don't rush to grab a sandwich, or squeeze a haircut in because… well….  we can't. 
This week, myself and my children have dug out a flower bed, my husband has played football with our 3 year old (I always wanted him to be a 'go for a kick about' kind of dad, but he was always too busy and stressed,) we've been for walks, we've just sat and looked at things that we're usually too busy to notice, we've baked, we've idled.
I know it all sounds a bit idealistic, and I know it can't continue at quite such a slow pace, but it has been a tonic for the soul for our family and everyone seems that little bit more relaxed because of it. 
Reaching out to friends.
Last night, for the first time in … well…. ever, a group of my friends got together on a zoom call. 
We called in from the U.K, from Switzerland, from China and from Mexico. 
The technology has been there all along. We could have been doing this all this time, but we haven't had any reason to. We were too busy. And now, quite suddenly, we have nowhere to go and we yearn to connect. How uplifting it was to 'get together' with wonderful old friends. To have a laugh and to share experiences, fears and hopes. To raise a glass and support each other during these strange times… 
Giving the planet a break.
Anyone else feel like Mother Nature is breathing a sigh of relief? 
The plane fumes that streak the sky. More or less gone. The traffic noise that is usually a constant background hum. Massively reduced. Reports of the canals in Venice running clear. Footage from NASA shows a huge reduction in pollution. And can you imagine our mountains – usually heaving under the pressure of skiers, chugging up to resorts in our cars, leaving a trail of pollution in our wake –  they too have a chance to rest and reset.  
Not buying 'stuff'.
I was well aware that I had been well and truly sucked in by mass consumerism. On an average week, I would buy 'things' – a face cream here, a pair of cheap pumps there,  a coffee and cake, some hairclips for my daughter, some new crayons for my son. Only a couple of weeks ago I had a mass clear-out that made me feel quite nauseous. Why did we have so much stuff? And why did I feel powerless to stop buying more? 
This week, I've bought —- nothing. Zero. Nada. When shops are there, beckoning me in with free samples and persuasive advertising campaigns, I blindly go, powerless to resist. Yet it turns out, when they're not there, I don't miss them one little bit. Not only is a week of not shopping good for the purse strings, it's also, good for the soul. 
As I write, I am aware that my family are experiencing a 'privileged lockdown'. We don't know anyone seriously affected by the virus (yet.. that may come). We're not frontline workers putting ourselves at risk to care for the sick. We have a garden, we have a fantastic community around us. So please don't think I'm unaware of this as you read about our silver linings. However, with so much bad news out there, it is surely important to celebrate small moments of optimism. Try to acknowledge the light in an otherwise very dark time for the world. 
Author Bio
Liz McEwan
Liz is based in Geneva and enjoys combining her work as a Client Manager with TutorsPlus with writing on ex-pat life and parenting.
Find more articles like this here: www.internationalschoolparent.com/articles/
Want to write for us? You can submit an article for consideration here: www.internationalschoolparent.submittable.com