Article
The Queen's Green Canopy – Plant a Tree for the Jubilee at TASIS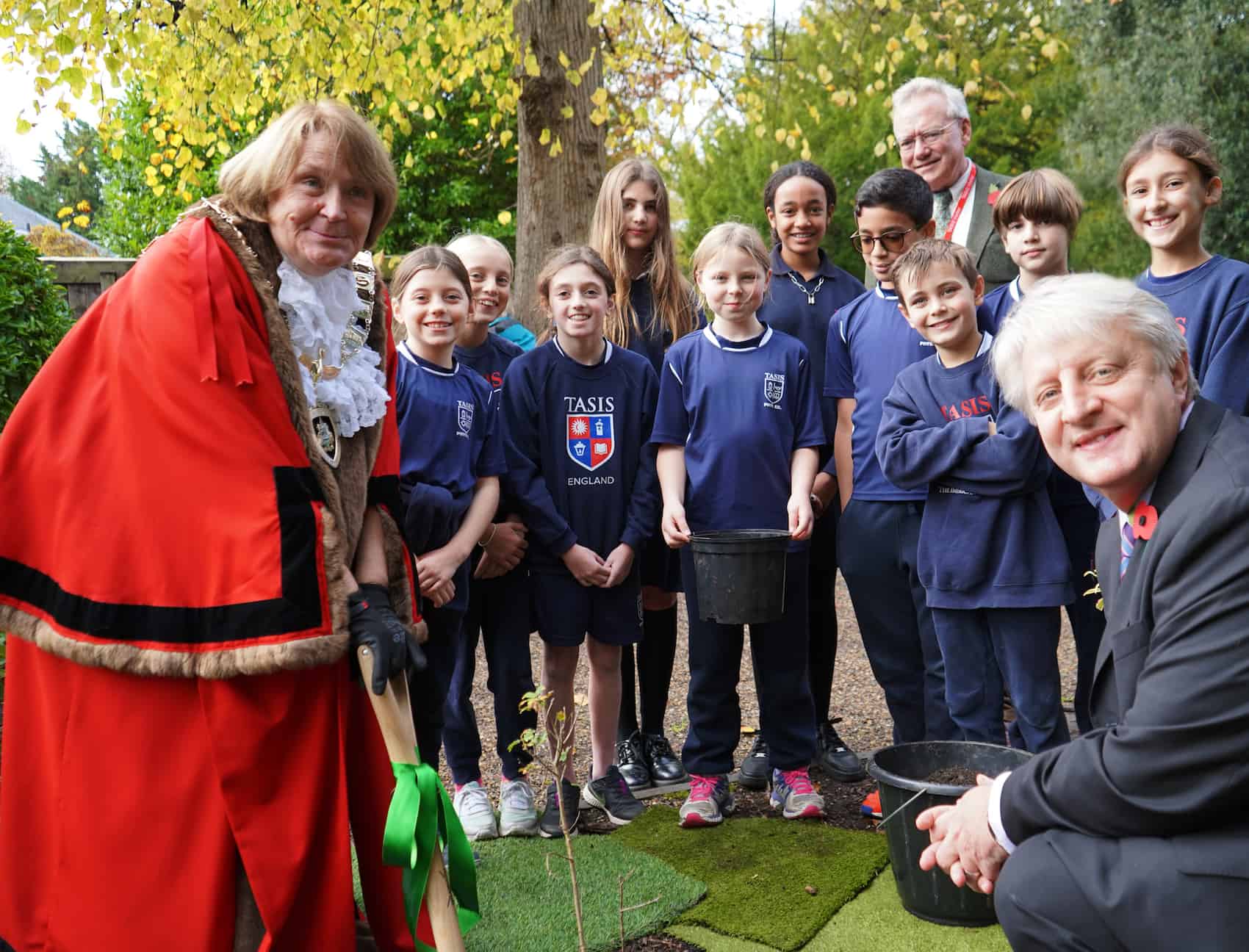 Last Friday, TASIS The American School in England welcomed the Mayor of Runnymede, Cllr. Elaine Gill, to its Thorpe campus for a tree-planting ceremony in honour of the upcoming Platinum Jubilee of Her Majesty, Queen Elizabeth II.
The early rain cleared and Cllr. Gill was joined by Deputy Lieutenant for Surrey Nick Wood-Dow, the Head of School Bryan Nixon, and some of the younger TASIS students to plant the oak sapling as part of the Queen's Green Canopy (QGC). This unique tree-planting initiative was created to mark Her Majesty's Jubilee in 2022.
TASIS England is playing its part to inspire young people as the future custodians of our green spaces and woodlands by planting a total of seven trees on its campus – one for each decade of her Majesty's service.
In March, Her Majesty and The Prince of Wales planted the first Jubilee tree in the grounds of Windsor Castle to mark the launch of the scheme. By encouraging people and organizations to "Plant a Tree for the Jubilee," the QGC hopes to create a legacy in honour of the Queen's leadership of the Nation that will benefit future generations. 
As well as inviting the planting of new trees, the QGC will dedicate a network of 70 ancient woodlands across the United Kingdom and identify 70 ancient trees to celebrate Her Majesty's 70 years of service.
To find out more and get involved, please refer to queensgreencanopy.org.