Article
THIS IS IT – This is Engelberg-Titlis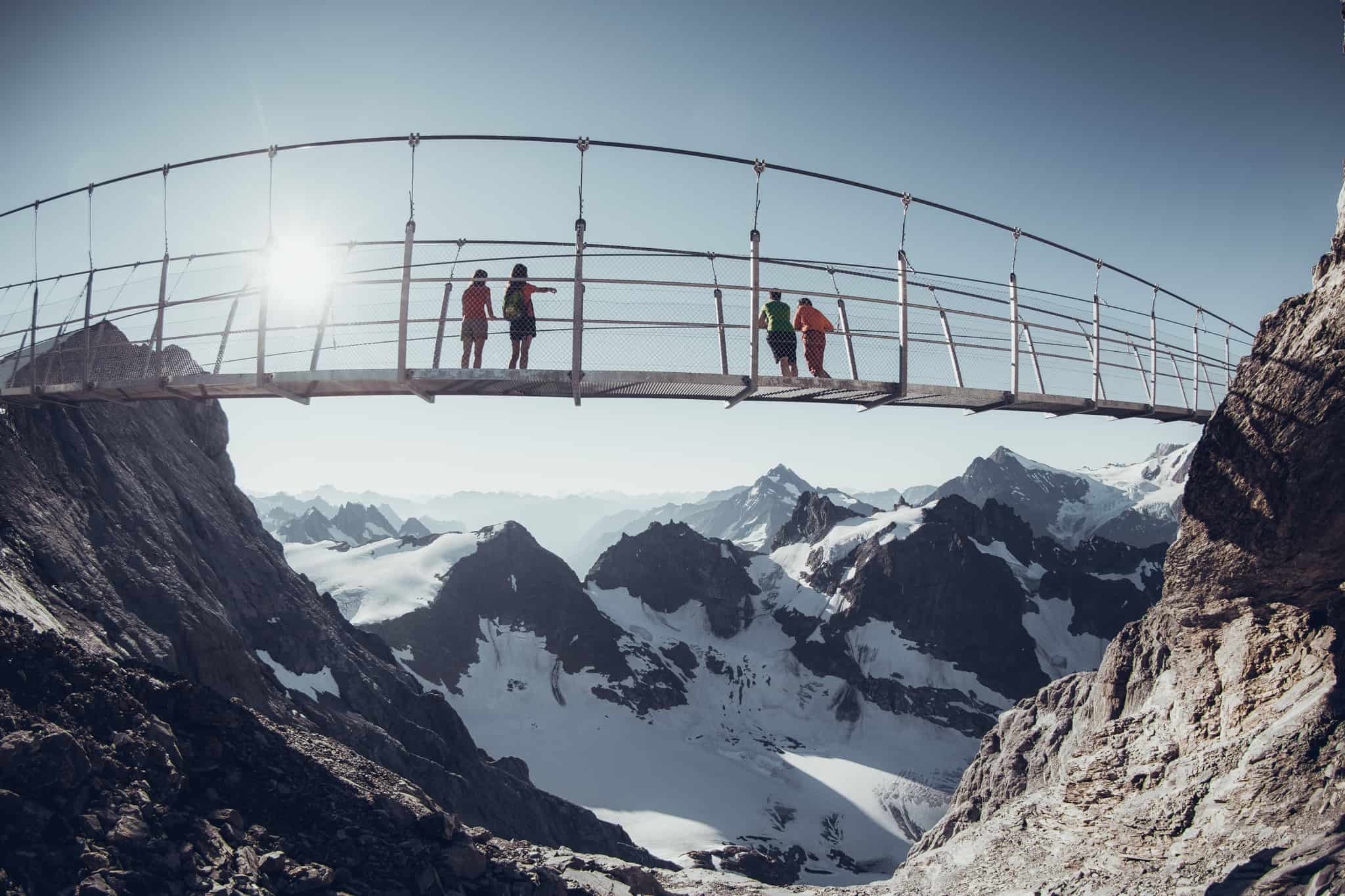 Crisp, clean mountain air fills your lungs, your gaze sweeps across majestic mountain peaks, your nose takes in the delicate scent of soil and Alpine flowers, and the silence is broken only by the harmonious ringing of cowbells. This is precisely what you have been seeking. You give a whoop of joy: This is it!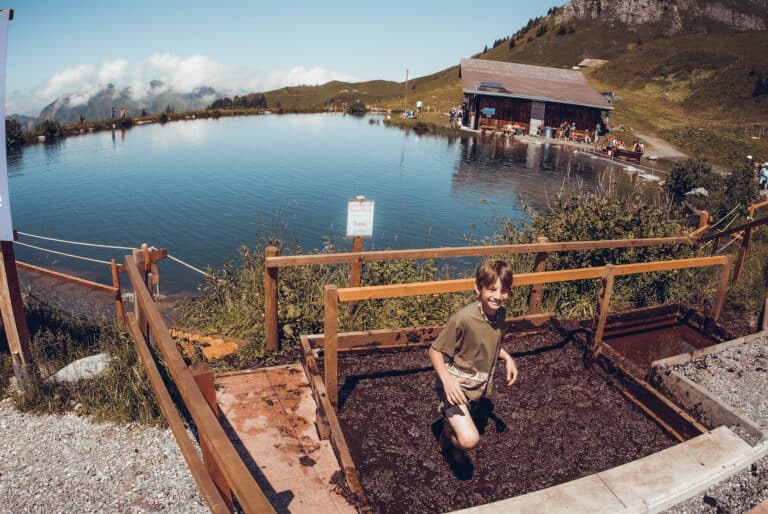 Rustic character and culture since 1120
Engelberg is located 25 km south of Lake Lucerne in a wide mountain valley at an altitude of around 1000 metres. At 3,239 metres, Titlis mountain with its glacier, and Hahnen mountain at 2,600 metres, are towering over the surrounding peaks. The Benedictine monastery was founded in 1120 and has a big impact on the life of the village, even today. Monks still live, work and teach there. In combination with the pleasant Swiss flair, the special architecture lends the village its very own charm.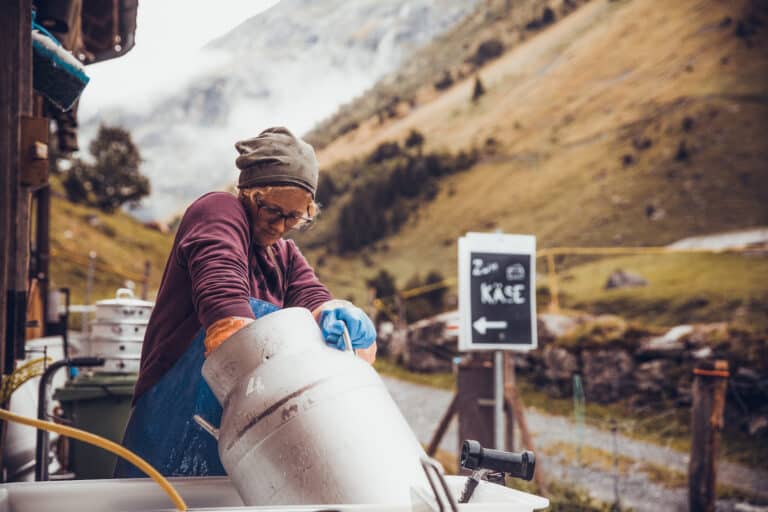 6 reasons for spending family holidays in Engelberg?
During the holidays, the whole family hopes to have a great time and return home with wonderful memories. In Engelberg, that's easy. As one of the sportiest family destinations in Switzerland, we offer a whole range of activities and experiences that add up to an unforgettable family holiday.
In one hour's drive from Zurich to Engelberg and only 30 minutes later you are on Mount Titlis.
Family destination label since 1998
The "Family Destination" label is only awarded to holiday destinations that streamline their offers to the needs and wishes of children. With family-friendly facilities and loads of enjoyable activities, these destinations (such as Engelberg) offer children and their parents plenty of fun, action, variety and relaxation.
Every day there's a new adventure awaiting you in Engelberg. There's an attractive family programme of activities being offered once again.
Playgrounds and picnic areas
Engelberg has a range of adventure playgrounds that ensure excitement for the little ones. Also, Engelberg has numerous picnic spots, many alongside these playgrounds.
Hiking adventures for small and big alpinists
For your family you will find plenty of themed hiking trails in Engelberg. There are a total of 11 varied walking and hiking trails that are designed to be suitable for pushchairs.
Planning a mountain holiday? Let us inspire you!
Engelberg and its surrounding mountains offer an unbeatable range of leisure activities for a week's holiday in the Alps. If you're looking for inspiration, you need look no further. We have put together a week-long programme of countless wonderful experiences for families.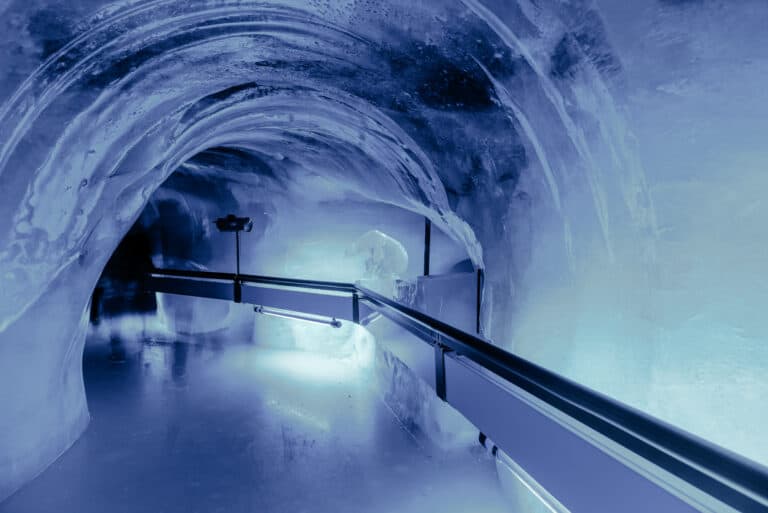 DAY 1
Morning: Cable-car ride up to Ristis 
"Globi's Treasure Hunt" hike
Lunchtime: Picnic by the Härzlisee lake or lunch at the Brunni mountain hut
Playing, bathing and relaxing by the lake
Afternoon: Journey back down the valley, stopping off at Ristis
Time at Globi's Alpine Playground and a ride on the summer toboggan run; journey back down to Engelberg 
Evening: Supper in the village or at your accommodation
DAY 2
Morning: (E-) bike adventure or a hike for the little ones
to the mountain restaurant Stäfeli
Lunchtime: Lunch at mountain restaurant Stäfeli
Afternoon: Short excursion by cable car up to Fürenalp
Enjoy a homemade pie on the sun deck of restaurant Fürenalp
Evening: Pizza in Engelberg
DAY 3 
Morning: Ride up the TITLIS, including Cliff Walk, Glacier Cave and Ice Flyer 
Lunchtime: Lunch at Trübsee mountain restaurant
Afternoon: Time at the Smugglers & Sumpters playground at Trübsee
Visit to the Trübsee Adventure Park with rowing and kayaking
Evening: Supper in the village or at your accommodation 
DAY 4
Morning: Ride on the funicular railway to Gerschnialp
A short walk to visit the Gerschnialp Alpine Dairy
A short hike to Untertrübsee
Lunchtime: Lunch in the Untertrübsee restaurant, followed by an exhilarating ride on the Trottibike scooter down to Engelberg
Afternoon: A refreshing dip in Sonnenberg swimming pool
Evening: Visit to the cinema 
DAY 5 
Morning: Visit to the Rope Park
Lunchtime: Barbecue by the River Aa
Afternoon: Time at the Robinson water playground in Horbis
Evening: Farewell supper in the village
Are you convinced? Or do you need more inspiration? Discover more: www.engelberg.ch/en/summer. See you soon in Engelberg!
Copyright all photos: Engelberg-Titlis Tourismus