Article
Touring the Canton of Vaud on two wheels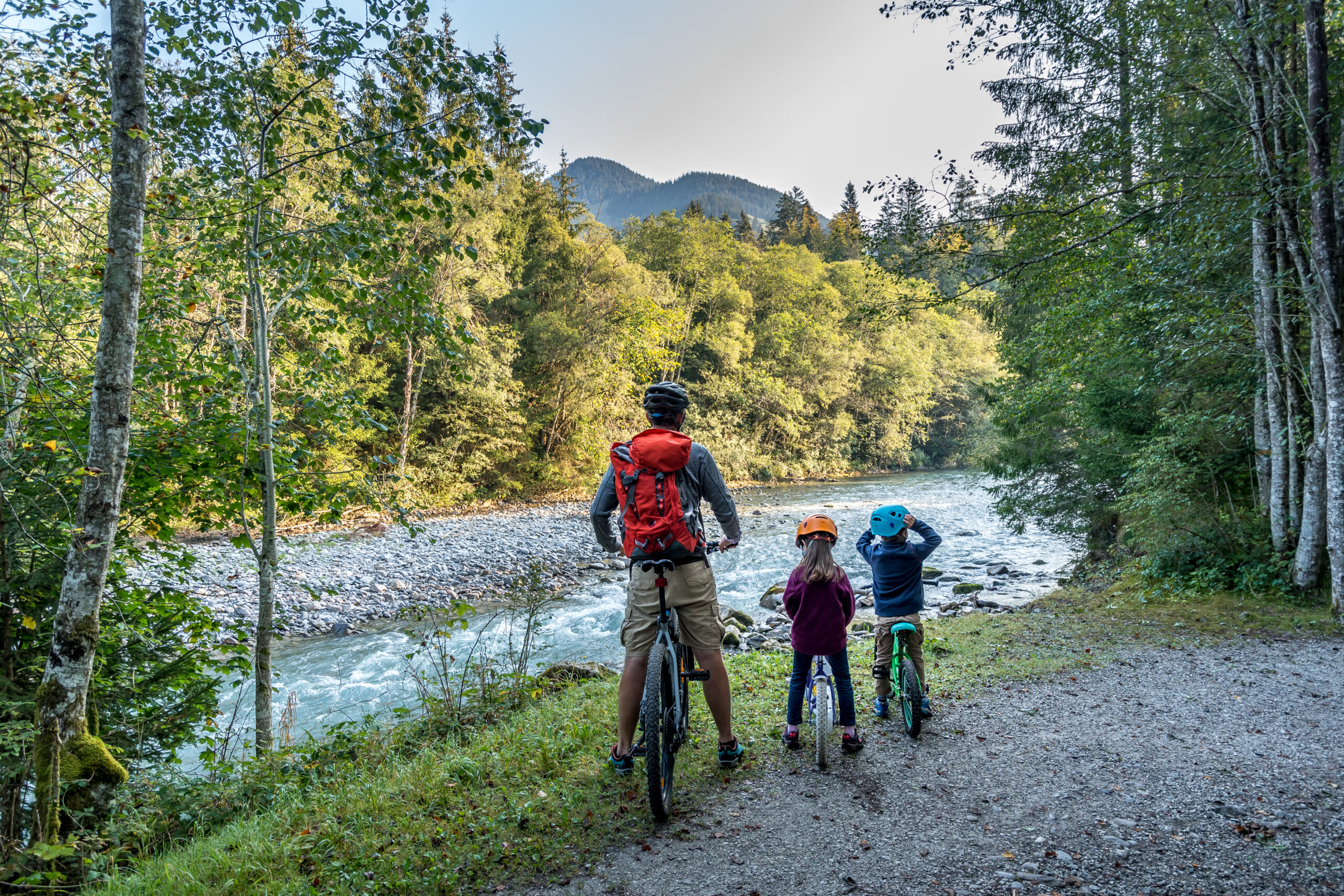 With its varied landscape, the region offers possibilities for exploration for visitors of all kinds, from the most hardcore cyclists to those who enjoy a more leisurely pace.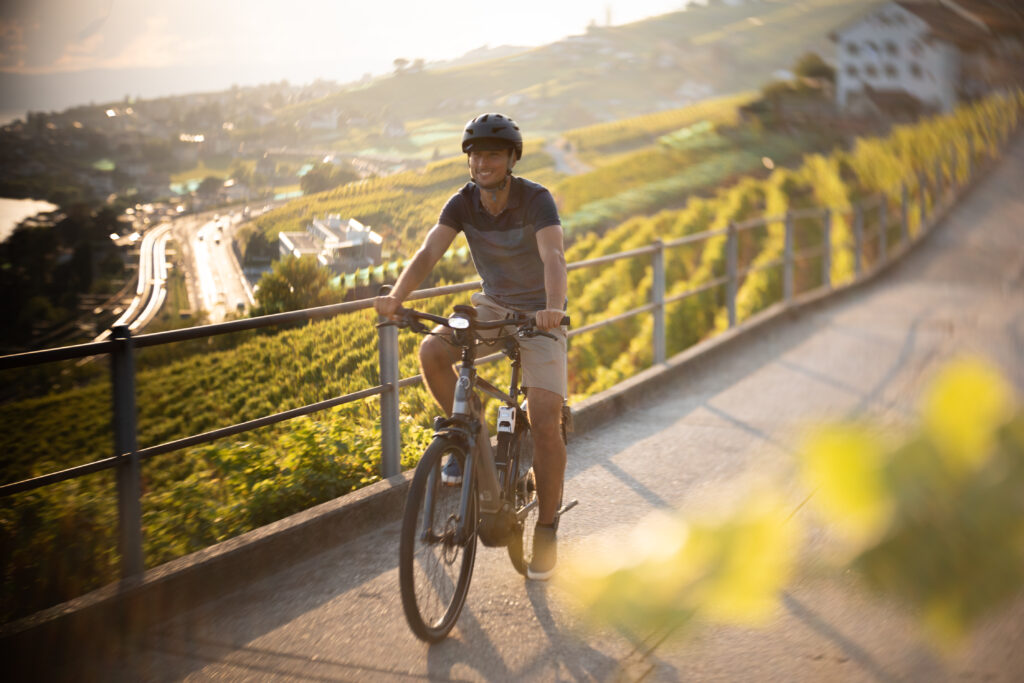 There's nothing like a good bike ride for getting a different perspective. Supported by an electric battery or powered by leg muscles alone, the bicycle has pride of place on the roads and trails of the region. Thrill seekers will love the steeper slopes of the Alps, while the Jura, with its gentler undulations, is ideal for families and those looking for a less strenuous tour. It will not come as a surprise to hear that the canton is home to the World Cycling Centre in Aigle at the foot of the Alps. The International Cycling Union (UCI) provides facilities for training young talent from all over the world. Open to the public, it also offers introductory sessions run by professionals by reservation.
On the Alps side in addition to the Gran Fondo in Villars the more courageous can attempt the Tour des Alpes Vaudoises, which takes place over four days. The fearless of the cycling world are welcome to try the descent at the Downhill Bike Park in Leysin.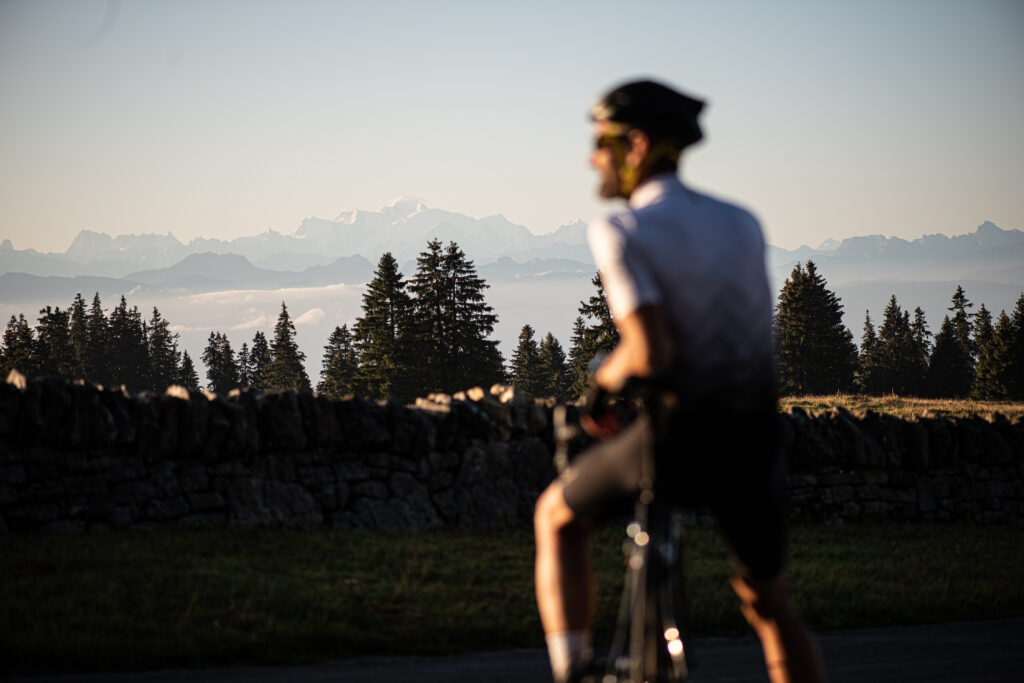 The Jura can be explored in three days by e-bike following the Bike Tour Parc Jura Vaudois schedule. And for those wishing to enjoy a spectacular view of Lake Geneva, the stage of the Route du Rhône between Montreux and Morges is ideal.
From April onwards, a package including e-bike, camping with material, breakfast at the farm and a mapped route will enable guests to discover the Moudon region and finish off with a guided tour of the town. The package can be reserved at the Moudon tourist office. Visit site below for details of all routes.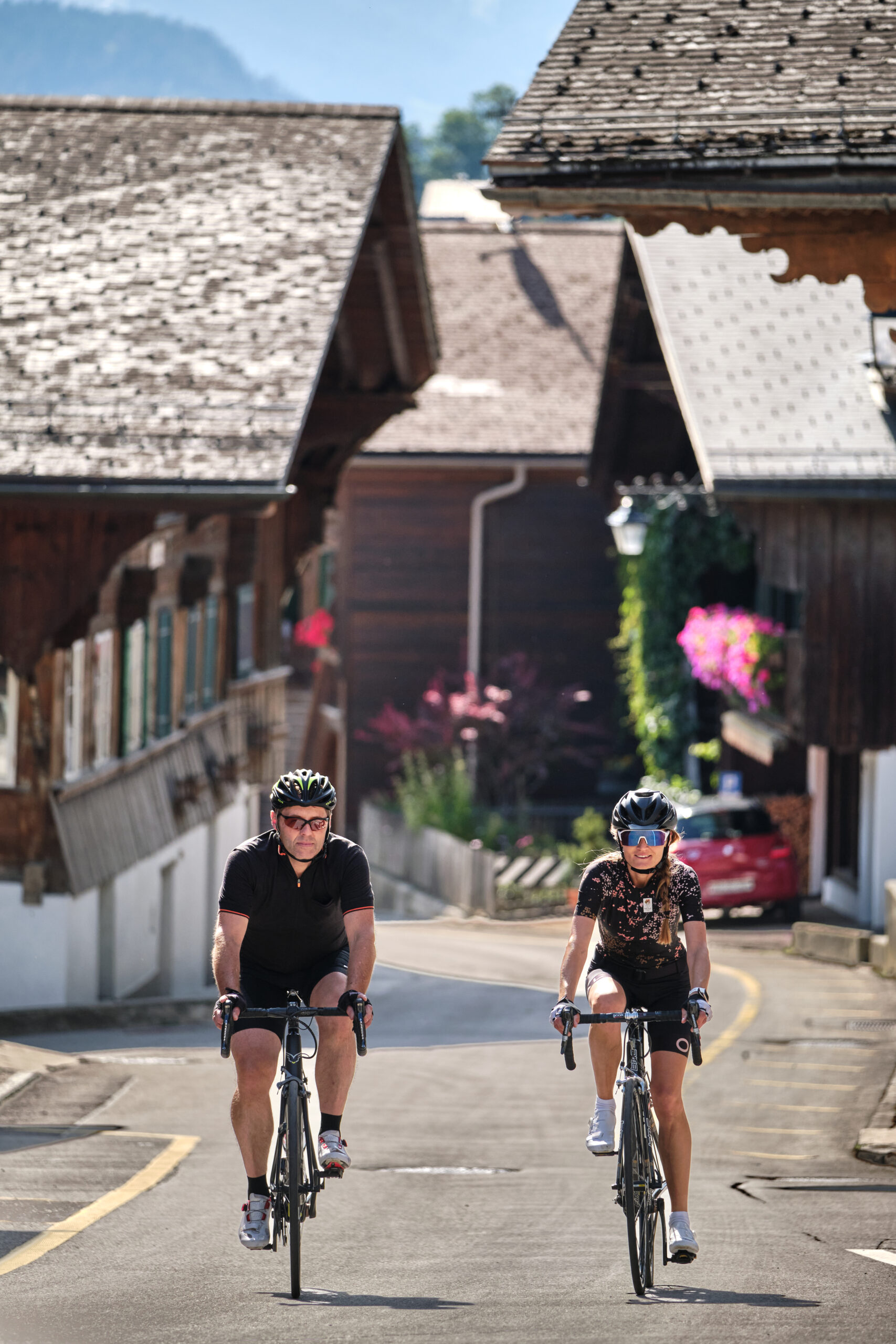 If you would like to come to canton of Vaud, why not take the time to discover some bike experiences and offers.
In 2022, the canton of Vaud will be present at a dozen events including the arrival of the Tour de France in Lausanne, the men's and women's Tour de Romandie, the 20th anniversary of the World Cycling Center in Aigle, the start of a stage of the Tour de France in Aigle, and much more !
7th to 9th October 2022 : 1st edition of the Tour de Romandie for women. The peloton will be made up of the 15 WorldTour teams, which is the guarantee of having the greatest champions of the moment, for a total of 100 to 120 athletes.
31st December 2022 : 20th anniversary of the World Cycling Center
Discover the agenda : myvaud.ch/bike