Article
Understanding and Supporting Gifted and Twice Exceptional Learners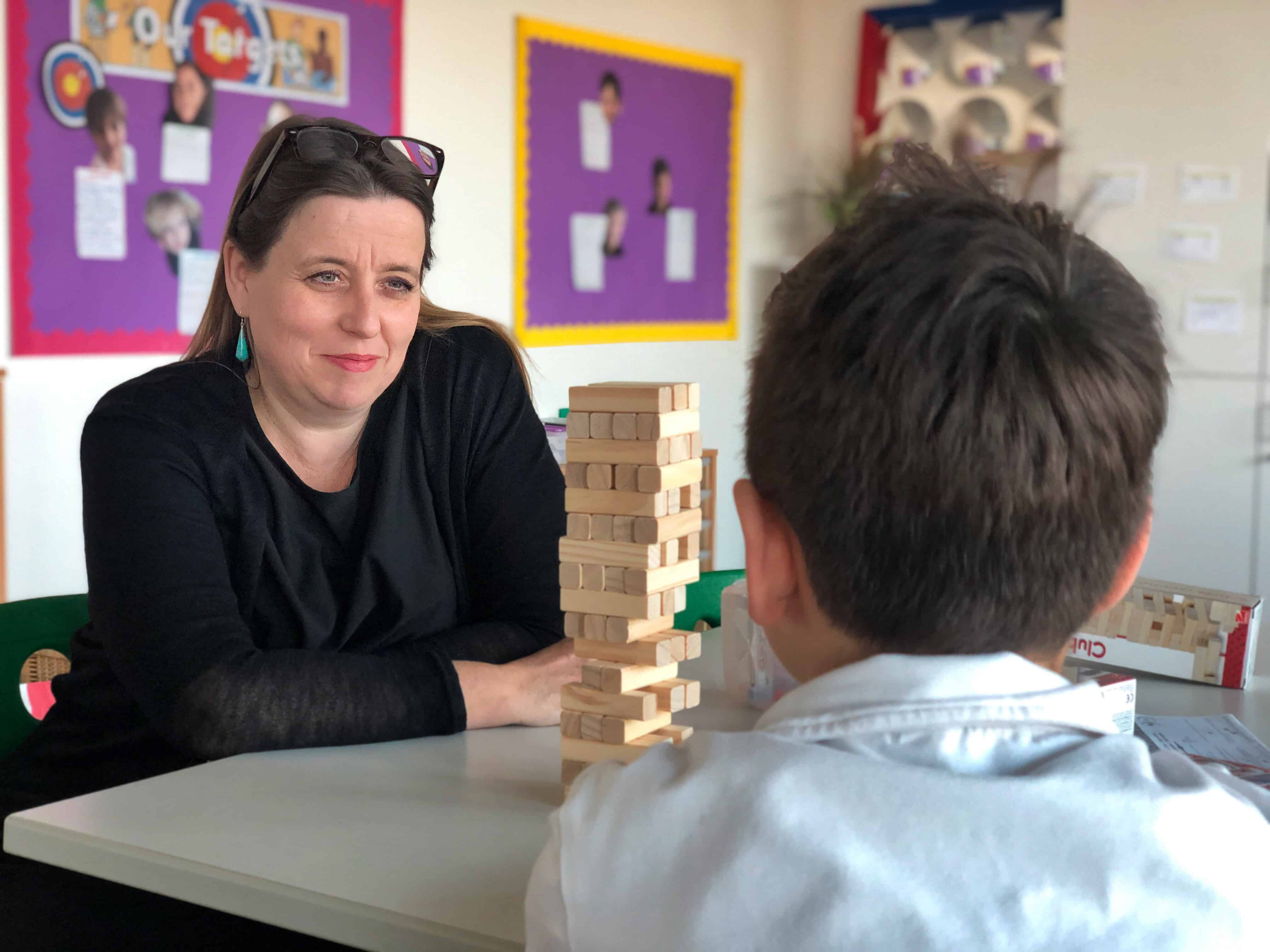 There are many misconceptions about giftedness making identification difficult and misdiagnosis relatively common among gifted children (and adults). Identifying strong learners seems easy enough, but this usually only captures those students who fit the popular stereotype of being gifted; namely the high achievers. High achievers are, however, not necessarily gifted and underachievement is actually quite common among gifted students. So what is giftedness, really?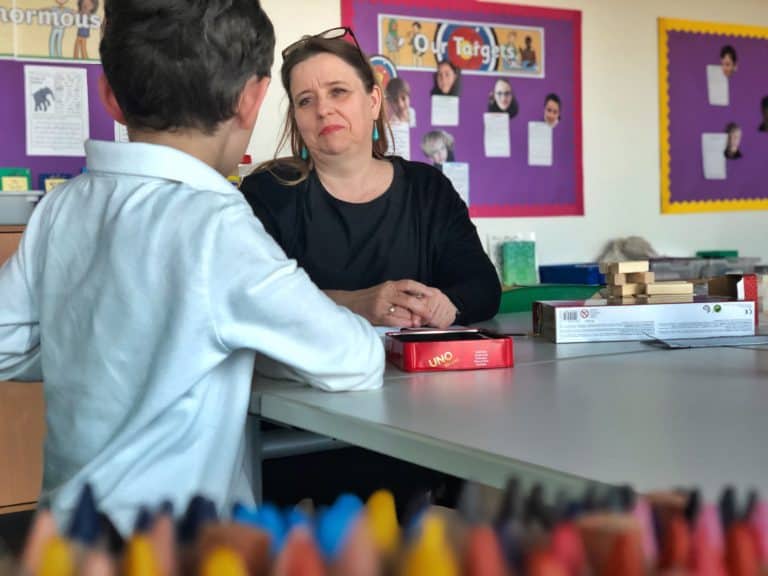 Characterisitics
Formal definitions of giftedness vary to some extent but in general it is held that having a full scale IQ of 130 and above qualifies students for giftedness. This definition is limited because any number of factors can influence performance on an intelligence test. Leading researchers and gifted associations worldwide strongly recommend that thorough investigation of personality characteristics and educational background be considered as well.
Giftedness is characterized by asynchronous development, which means thatchildren develop unevenly in different domains. This can mean differences incognitive vs. motor skills vs. emotional development, or it can mean differences in e.g. math vs. language development. Where on the one hand gifted students may discuss the origins of the universe, on the other they may still hold their parent's hand to cross the street. They may be able to calculate difficult equations but barely be able to write a complete sentence. Further, gifted students have advanced cognitive abilities, for example they may be able to reason well, have an extensive vocabulary or a wide range of interests, and often have an excellent memory. Moreover, gifted students have heightened intensity, often being very sensitive and easily hurt, but also compassionate and concerned with moral issues, fairness and justice. Taken together, these create inner experiences that are qualitatively different to the norm. They often have mature judgment for their age and are no stranger to questioning authority. Often having high energy, additionally, they can have a vivid imagination and be highly creative.
Challenges
But gifted students face real challenges. Some of the common characteristics of giftedness, when not understood in the context of giftedness, can easily lead to referrals to (mental) health care professionals, usually for behavioral problems instead of for identification and understanding of their giftedness. They are often misunderstood and misdiagnosed, for example with Attention Deficit (Hyperactivity) Disorder (ADD/ADHD), Autism Spectrum Disorder (ASD), Oppositional Defiant Disorder (ODD), Existential Depression, Obsessive-Compulsive Disorder (OCD), and Bipolar Disorder. Moreover, learning impairments may also influence proper identification and needed support. These children are called twice exceptional.
The term twice-exceptional (2e) learners, refers to those learners who are both gifted as well as having another 'exceptionality'. This can be a learning disability (e.g. dyslexia), a learning difficulty (e.g. different learning style such as visual-spatial vs. audio-sequential), another developmental diagnosis (e.g. ADHD), and/or a large discrepancy between different domains in the intelligence profile (e.g. high fluid reasoning– low verbal comprehension or high fluid reasoning – low processing speed). The greatest problem by far with 2e students is that they often go unrecognized because their strengths obscure their weaknesses and their weaknesses obscure their strengths. Even in intelligence testing 2e students' advanced cognitive ability can go undetected.
Risks
The uniqueness of the gifted leaves them vulnerable. Particularly in the context of school, they require modifications. Underachievement is prevalent among the gifted all over the world and can have serious implications for personal development, self-esteem, performance and more. When insufficiently challenged, gifted students often fail to develop good learning habits, because a lot of what they learn seems effortless. As they grow older, however, and school becomes more demanding, they find themselves insufficiently equipped to meet expectations. Furthermore, gifted students rarely feel successful, as a sense of accomplishment is dependent on their achievement actually having been challenging to them. Perfectionism is also frequently seen among the gifted, building on their keen sense of how something could be and not wanting to settle for less.
Socially, gifted students also often feel out of sync because they experience the world differently to their peers, and because they are more advanced than their classmates in important ways, their interactions can seem awkward. Moreover, their advanced cognitive ability may expose them to knowledge that they are emotionally less equipped to deal with. Psychological distress, rumination, anxiety and depression are all concerns for this population. Clearly, these issues also have implications for parenting and counseling.
For the twice exceptional learner, these issues are exacerbated by their special learning needs, making them even more vulnerable. Going un(der)recognized in schools, they don't receive all the support that they need. Apart from implications for academic achievement, this can also have deep implications for their long-term psychological well-being, their confidence, and their sense of self. Even if learning disabilities are recognized, the lack of attention for the gifted side seriously under-addresses the special needs of 2e learners. They suffer with inner confusion about their own abilities, being aware of their internal inconsistencies.
Screening
Screening for giftedness is not common in schools, and usually little is known among teachers about identifying characteristics. Many possible factors can obscure the gifted child in the classroom (and at home) but this has much to do with expectations from the environment and lack of knowledge and understanding about giftedness. Often, children present more challenging behaviour as well as emotional and learning issues, thus requiring appropriate support in school and outside. Early identification is crucial to facilitate the timely support necessary to prevent issues in emotional well-being, psychological distress, (further) learning difficulties, behavioural challenges.
Inclusive School Support Systems
High Learning Potential or Twice Exceptional is the term used to describe those individuals who have one or more special educational needs or disabilities and who also have high learning potential (or high ability). This is a sub-section of the SEND community that does not always receive the attention it deserves and that can be easily misunderstood. Although in the past there has been less known about students who fell under this umbrella and in addition students who were identified as 'gifted' also had to deal with the elitist stigmatisation. There is much evidence in recent years that many children present areas of additional need learning needs which contain identified/unidentified special educational needs (SEN) alongside identified/unidentified High Learning Potential (HLP), as reflected in their educational experiences. Students who have high learning ability can often mask a learning difficulty and in contrast those who have been identified as having a learning difficulty can often have their high learning ability unrecognized because of a learning disability.
Therefore, in schools it is imperative that inclusion departments have the ability to screen, identify and support students who may have a learning disability but also have a high learning ability in one or more areas. Failing to do so results in students going under represented in the school community and without adequate academic and emotional support. Good programmes of inclusion should include a combination of equal support for strengths and difficulties. At GEMS we continue to build and develop strong support systems that are holistic in their approach to supporting high potential and twice exceptional learners by having solid educational plans that reflect a child's academic needs as well as emotional support needs. It is important to have education plans that are well balanced in terms of building strengths and difficulties for the learner. We also collaborate with the outer learning community to provide additional experiences for high potential and twice exceptional learners, including offering workshops and experiences for learners to develop their capabilities whether in academics, music, sport or the arts.
About the authors
Dr. Raphaela Carrière is a developmental psychologist who supports smart, sensitive and intense people to navigate all the challenges associated with being gifted. Teaching gifted students is a frequently under-recognised challenge. She is a developmental psychologist and consultant, specialized in giftedness throughout the life span and in Early Childhood Development (ECD), President of the Executive Board of Directors for SENG Europe (NGO Supporting Emotional Needs of
the Gifted).
Stephanie Walmsley is the Director of Student Support Services at GEMS World Academy, Etoy. Stephanie joined GEMS in August 2018, having worked in the Leman and Geneva region for 15 years developing inclusive education practices alongside wellbeing services. Stephanie has a Master's degree in equality and diversity and is passionate about developing support services that incorporate both well-being and education.
For more information about giftedness, high potential or twice exceptionality support please contact Dr Raphaela Carriere and Stephanie Walmsley at Gems World Academy Etoy.
Web: www.GemsWorldAcademy-Switzerland.com
Email: Registrar GWE