Article
Unveiling the Tanglin centenary building – brand new 11-storey building with state-of-the-art facilities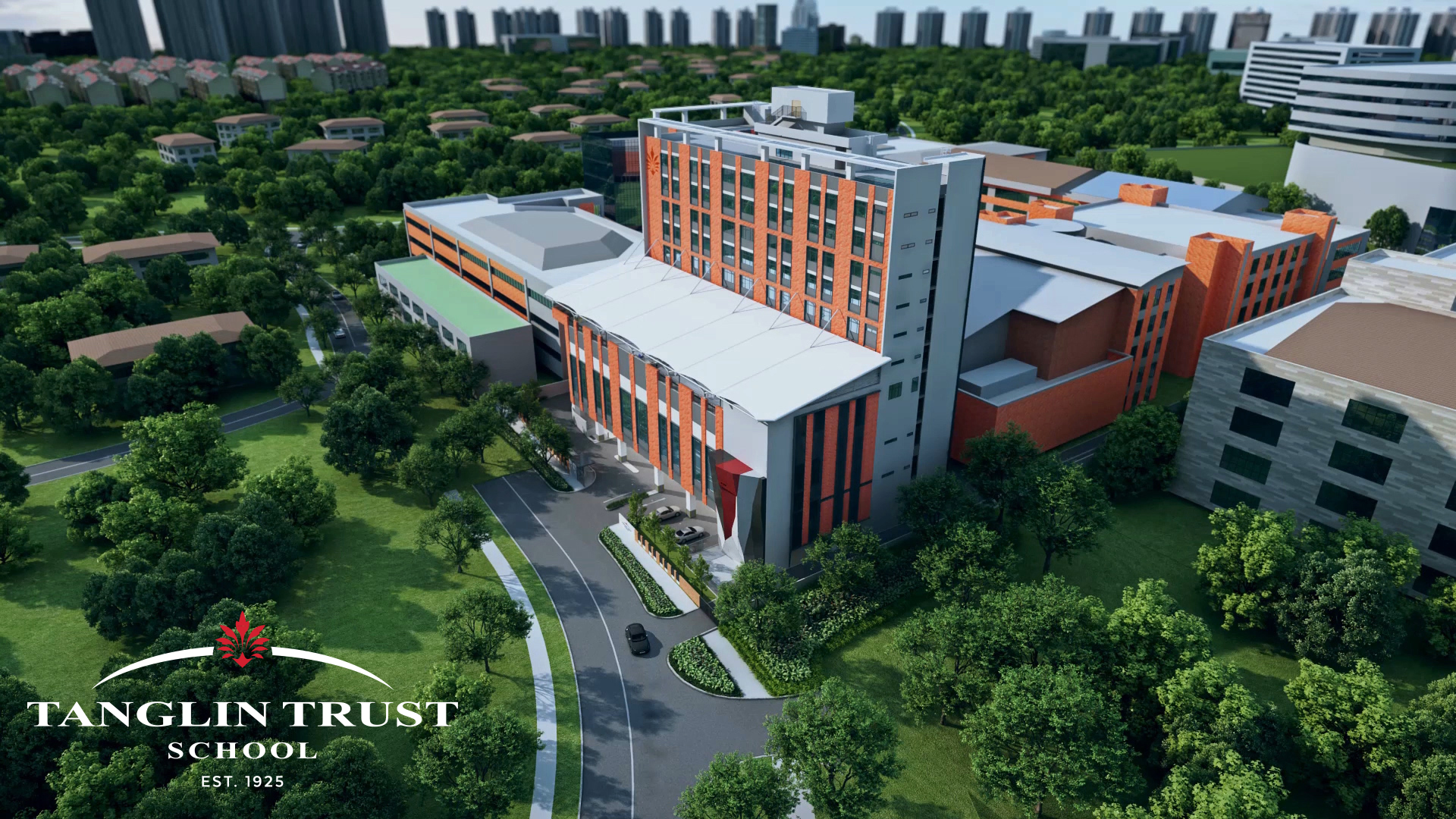 Award-winning Tanglin Trust School officially unveiled the Tanglin Centenary Building, an 11-storey building with state-of-the-art facilities, this week. The opening ceremony was attended by Guests of Honour; Mr S Iswaran, Minister for Transport and Minister-in-charge of Trade Relations, as well as Her Excellency, Kara Owen CMG CVO, British High Commissioner to Singapore.
The Tanglin Centenary Building first began as an idea to build on Tanglin's heritage in Singapore and enhance the 98-year-old school's position as an outstanding, world-class international school. The building now accounts for nearly 25 per cent of the school's entire floor space.
Craig Considine, CEO of Tanglin said:
"The Tanglin Centenary Building not only acknowledges our past, but more importantly, it is about the future – it provides opportunities for balanced and holistic education for future generations of students. The key facilities will challenge our students' physical, social, emotional and intellectual growth, helping them flourish as individuals."
"The Tanglin Centenary Building will also enable specific departments of the school to grow in strategic ways. Our department heads were personally involved in the design of each of the spaces; from the size of furniture in the infant spaces to acoustic treatment on the walls of the music practice rooms." Craig added.
Sporting Facilities
Reflecting the vibrant sporting culture at Tanglin, the Tanglin Centenary Building houses many state-of-the-art facilities. These include an Aquatic Centre, a Bespoke Climbing Wall, Gymnastics Centre and Athletic Development Gym.
World Class Aquatic Centre
The 50m swimming pool allows Junior and Senior School students unprecedented access to aquatic activities, and students with different abilities have their own designated areas. Greater access to the water means greater opportunities for students. The 2m deep pool features international competition standard 2.5-metre-wide lanes, a moveable bulkhead and starting blocks. It also has a lightning proof canopy so that students can train in all weather conditions.
Bespoke Climbing Wall
The 15m high bespoke climbing wall is designed and manufactured by Climbing World Championship wall makers, Walltopia. It comes with a slight overhang and a roof for protection. The wall provides unparalleled opportunities for students to extend their climbing. Students get to learn about top-roping and bouldering.
Olympic-standard Gymnastics Centre
At over 800sqm, the new Gymnastics Centre boasts custom-designed areas and Olympic standard apparatus. Tanglin's gymnastics programme is the largest in Singapore and this new centre will offer unprecedented training facilities for students of all ages.
Key features include:
An Olympic-sized sprung floor to support the gymnastic and movement-based activities, giving greater safety for skill development.
A full-length Tumble Track and Air Track, enabling focused practice on tumbling skills for all ability levels.
A Vaulting Table and full-length Vault Track to enable higher performing gymnasts to approach with greater speed and safely perform more complex vaults.
Four full height Beams, Pommel Horses and Parallel Bars that offer gymnasts greater access and training time.
Uneven bars that give greater focus, with a purpose-built Metal Bar acting as specialised supporting equipment for developing gymnasts.
Men's High bars and Rings provide dedicated apparatus for male gymnasts.
A large landing pit, making the gymnasium one of the few in Singapore to have a landing pit that allows gymnasts of all ability levels to safely explore new and higher-level skills on the bars, vault and tumbling floor.
New Music Spaces
Two levels of the 11-storey building will be dedicated to music. Level nine is the new home for the senior music department and a brand-new recording studio. Level eight will house individual teaching rooms and spaces for small groups to practice. There are also two rehearsal halls; one of which is a 100-person rehearsal room suitable for symphonies, as well as a smaller 60-person recital room. Pianists within the community will also be pleased to know that three brand new Fazioli Grand Pianos are now available for students to perform and practice.
New Infant Spaces
Another highlight are the new Infant spaces, which are designed in calming and welcoming colours. The facilities include a new dining hall specifically for Tanglin's infants, a first for the school. This is in addition to new infant music facilities and multi-purpose halls. The multi-purpose halls are flexible spaces for events and assemblies for infants. There are also two large music classrooms that can double up as small performance halls. The new building is linked to the Infant School via a bridge to provide easy access for Infant children.
New spaces for parents
Beyond the new spaces for infants, new facilities are also created for Tanglin parents. These include viewing galleries where parents can watch their children train at the pool or at the new gymnastics centre. There is also a larger café and additional lounge areas for parents to connect with one another.
A first for an international school in Singapore, a new co-working space has also been built for parents to have short meetings or take a phone call while they wait for their children.
The institute @ Tanglin
The newly established Institute @ Tanglin, housed at the Centenary Building, is a forum that inspires, challenges, and prepares the next generation of leaders in the community by promoting excellence, providing thought leadership, and encouraging discourse. The Institute will work with external collaborators across different sectors and disciplines, bringing in expertise, programming and inspiring talks and discussions for students, faculty and the wider Tanglin Community. Most recently, the Institute has been working with a major bank on a student entrepreneurship programme.
Over the last term, the Institute has hosted speakers who are thought leaders on high performance teams, athlete development, mental health and wellness, innovation and design, and it has also held a faculty research forum. The list of high-profile speakers so far includes former Olympian, David Faulkner, MBE OLY, former England cricket captain, Adam Hollioake, an industry expert from Dyson and a lecturer from Yale-NUS College, amongst others.
Continuous professional development centre
Tanglin is committed to lifelong learning and all staff have access to Continuous Professional Development (CPD). The CPD Centre, which will also be housed at the new Centenary building, provides versatile spaces for staff training and development, including a virtual training room for attending online courses and conferences, as well as two seminar rooms and a quiet staff work room. Staff across the school are actively encouraged to engage with research in education and the CPD Centre is intentionally co-located with the Institute @ Tanglin on Level 11 of the building to encourage collaboration with experts and thought leaders.
Find out more about the Tanglin Centenary Building here.