Article
Valais – The loveliest season of all
Nearly 300 days of sunshine a year, majestic peaks more than 4,000 metres high, pristine natural landscapes, a wealth of adventures for activity enthusiasts, a cuisine rich in local flavour, facilities designed for families: Valais promises an unforgettable summer. 
Located at the heart of the Alps, Valais is a valley of many faces. From the orchards and vineyards to the snow-capped peaks, from tradition to innovation, every facet and corner of the region invites visitors to relax and enjoy the good things in life. Valais is one magnificent playground for people of all ages, for outdoor enthusiasts, gourmets and families, with a vast choice of accessible and thrilling activities. A delight to explore on foot or by bike, with friends, family or solo: you're guaranteed a wealth of happy memories that will stay engraved on your heart!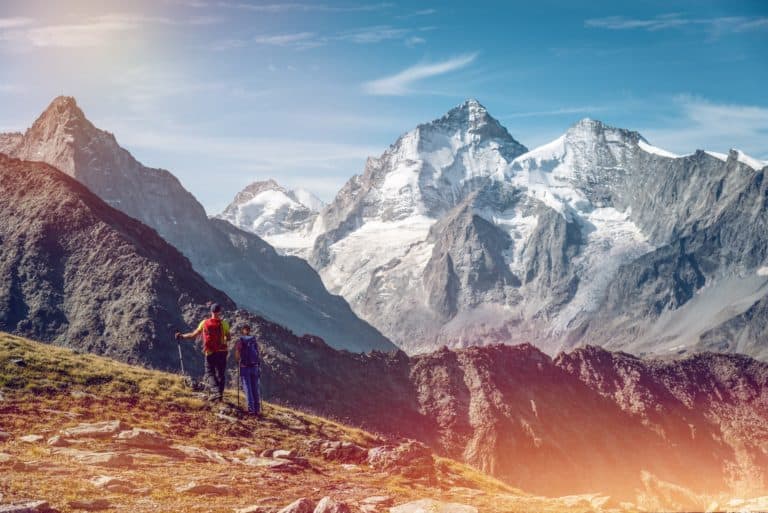 In Valais, hiking is enormously popular. With more than 8,000 km of marked trails, walkers are spoilt for choice: scenic paths lead over the mountains, through fragrant forests of larch, alongside historical "bisse" irrigation channels, through vineyards and along ancient historical routes.
Cyclists and mountain bikers are also in their element: everyone from occasional riders to road racers and downhill enthusiasts will find a vast choice of terrain. Perfectly marked itineraries, spectacular climbs to mountain passes, 1,600 km of dedicated routes and countless thrilling trails promise endless cycling and biking pleasure.
When it comes to gastronomy, Valais is a land as generous as the rays of sunshine that caress its vineyards to produce sublime wines. Conviviality is the essence of a gastronomic tradition that places great value on sharing. Local products benefit from expertise and passion that unite countless people who craft exquisite flavours. During your stay in Valais, make sure you try the two key dishes on every menu: the Assiette Valaisanne (Valais platter), composed of rye bread and a spread of cold meat and cheeses from the region; and Raclette, melted cheese served with boiled potatoes, gherkins and silverskin onions.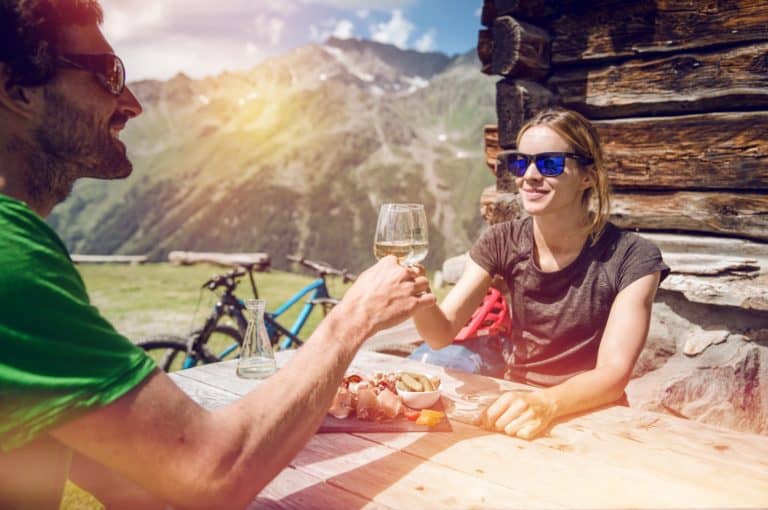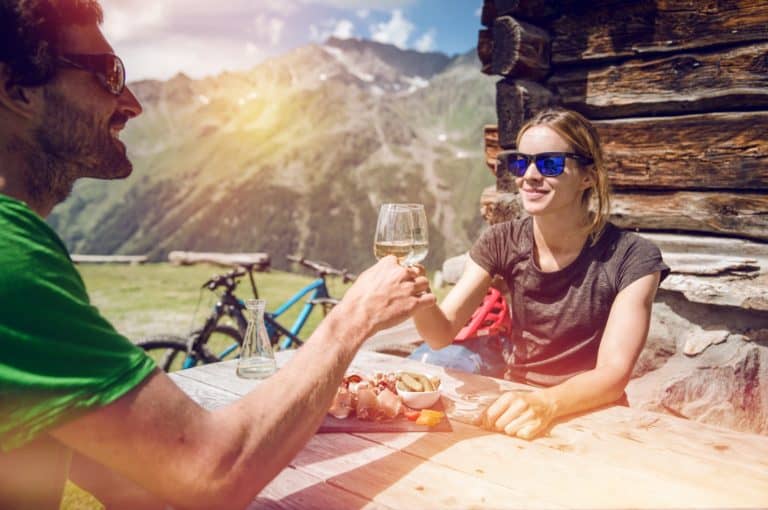 A paradise for families
Valais is also an ideal destination for families. Countless activities, offers and facilities are designed so that children and adults can enjoy relaxing together. Eight Valais resorts have been awarded the "Family Destination" label. More than in any other Swiss region: 
Bellwald, for example, offers a wide range of family activities; the peaceful, car-free village centre, with its typical architecture and historic charm, is a gem. The Aletsch region, Blatten, Belalp and Naters provide ideal bases for family walks in nature; the Great Aletsch Glacier makes a spectacular excursion destination for visitors of all ages. At Grächen, child-friendly facilities ensure that parents, too, can relax completely and make the most of the magnificent natural landscapes. Nendaz is known for its 8 "bisses" or traditional irrigation channels, along with its 98 km of walks and 200 km of marked mountain bike trails.
Crans-Montana is a resort that combines a magnificent mountain setting with urban attractions – including a wide choice of restaurants from mountain refuges to Michelin-starred venues, numerous attractive boutiques and shops, and lively nightlife. At Saas-Fee, the world's highest underground funicular will take the whole family up to the Ice Pavilion, an impressive cave within the glacier. And finally, Zermatt, a resort in a class of its own, boasts a ski area that is open all year round, the highest in the Alps – not to mention the Matterhorn!
Seven of the eight family resorts offer their guests an exceptional experience, called treasure hunt. This experience includes a variety of specially created routes with puzzles to solve and missions to accomplish along the way. The main topic of these treasure hunts is water, and they give visitors of all ages the chance to explore the many facets of "liquid gold" in and around the mountain resorts. Armed with a treasure map, the whole family searches for clues to solve the puzzles. This exciting activity in nature promises delightful shared memories. Each member of the family plays their part in the challenge.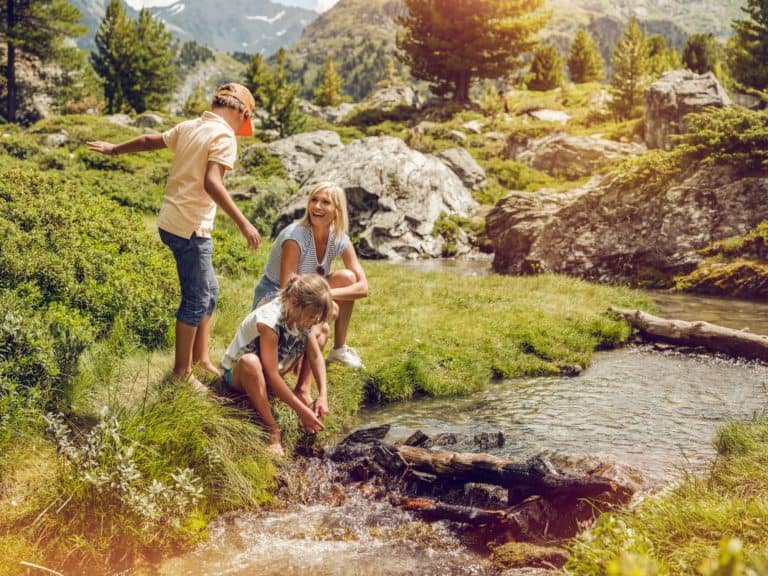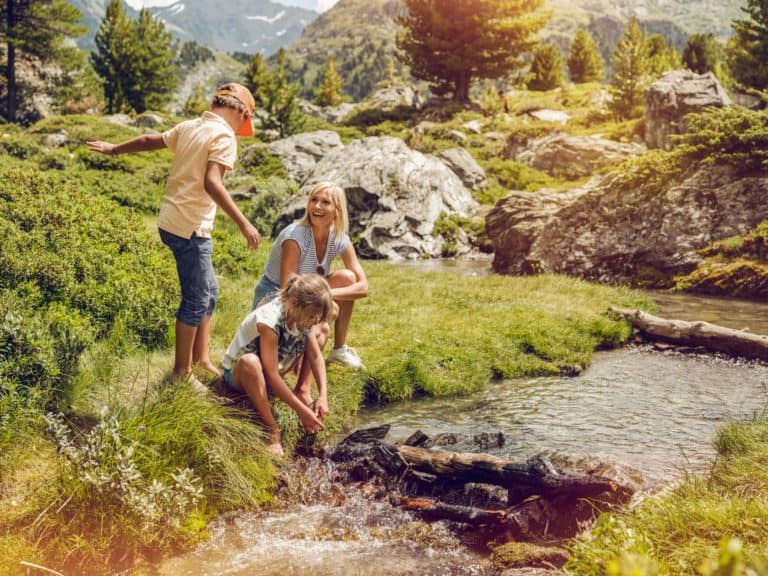 10 top experiences in Valais:
The St Bernard dogs, emblem of the region, have their summer quarters at the Great St Bernard Pass, where guests can also visit the hospice. Animal lovers can also see them at Barryland in Martigny.
Visit a picture-postcard village with its wooden chalets and barns. Excellent examples include Plan-Cerisier, which overlooks the Rhône valley near Martigny; Grimentz, in the Val d'Anniviers; and Ernen, voted one of "Switzerland's most beautiful villages".

 

Take advantage of your stay to enjoy a blissfully relaxing visit to one of the thermal spas – at Ovronnaz, Leukerbad, Brigerbad, Saillon or Val d'Illiez.
Admire the crystal-clear waters of a mountain lake. The lakes of Moiry, Champex, Derborence, Blauseeli, Schwarzsee, Salanfe, Taney, Riffelsee and many more each have their colours and unique atmosphere. Perfect for a refreshing dip after a sunny hike on a summer's day.
Brave visitors can tackle a via Ferrata. There are 15 of these mountain itineraries, equipped with safety cables, registered in Valais, graded from easy to difficult. The routes promise adventure-seekers high thrills as they climb to locations offering superb views.
Many unique forms of transport offer visitors the chance to explore the region independently: numerous cable cars, chairlifts, gondolas and funiculars take you up to the alpine summits. But did you know it is also possible to ride steam trains at the Furka Pass or to put your car on the train to glide through the Simplon, Lötschberg or Furka tunnels?
Take advantage of your stay to visit a winemaker at a vineyard or cellar and taste some wines. The vineyards of Valais offer some magnificent walks; winemakers welcome visitors to their basements to present their wines and offer tastings.

 

Alongside Raclette and the Assiette Valaisanne (Valais platter), local delicacies also include juicy apricots and delicate asparagus. Dishes prepared with saffron from Mund are a treat not to be missed. And to finish the feast, what better than a Valais pear brandy AOP or Abricotine AOP (Valais apricot brandy)?
Go for a walk along a historical "bisse" irrigation channel. Characteristic of the mountain regions of Valais, the "bisses" were constructed over the centuries to bring precious water to the fields, orchards and vineyards. Footpaths follow many of them: from strolls over shallow slopes to spectacular walks across vertiginous cliffs.

 

Set your sights high: scale a mountain pass. Accessible by bike, on foot or by car, the mountain passes of Valais are evocative spots that have seen countless travellers over the centuries. For an atmospheric ride in period style, visitors can tackle the Furka Pass in an authentic steam train, just like travellers long ago. For cyclists, many iconic mountain passes offer a thrilling and satisfying challenge.
To find out more: https://www.valais.ch/en/home
Cover photo (c) Valais/Wallis Promotion – David Carlier