Article
Visit Mendrisiotto and Basso Ceresio and discover a destination packed with personality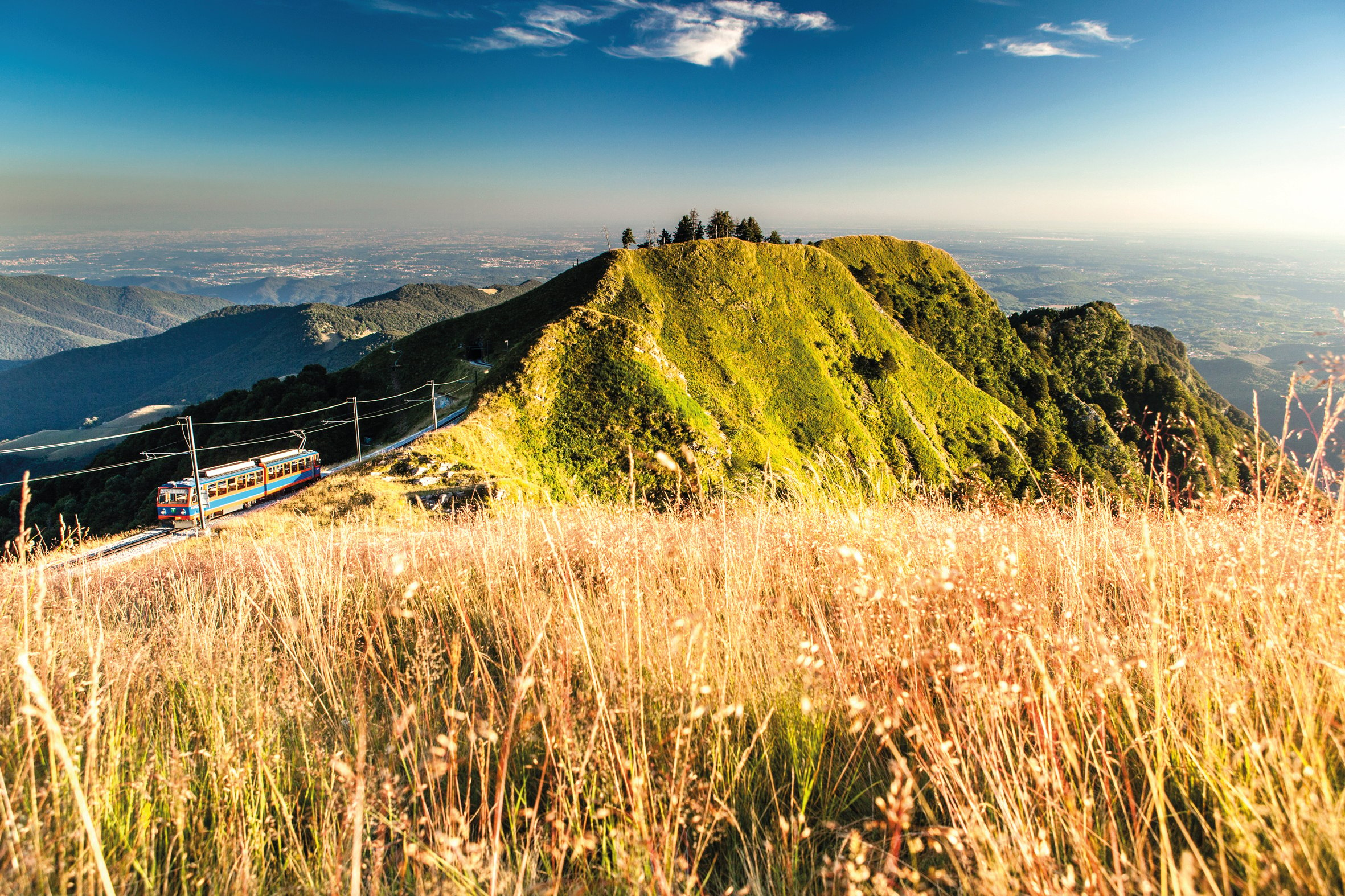 Explore the "Region to be discovered", as the locals or "Momò" like to call it, and find yourself in an unexpected corner of southern Switzerland, which holds a closely guarded treasure trove of secrets waiting to be uncovered.
With seven significant attractions and numerous other activities available, Mendrisiotto and Basso Ceresi will give you thrills that transform your holiday into an exciting adventure, creating memories you will forever cherish.
Find out more: https://www.mendrisiottoturismo.ch/en/scopri/highlights.html
Monte San Giorgio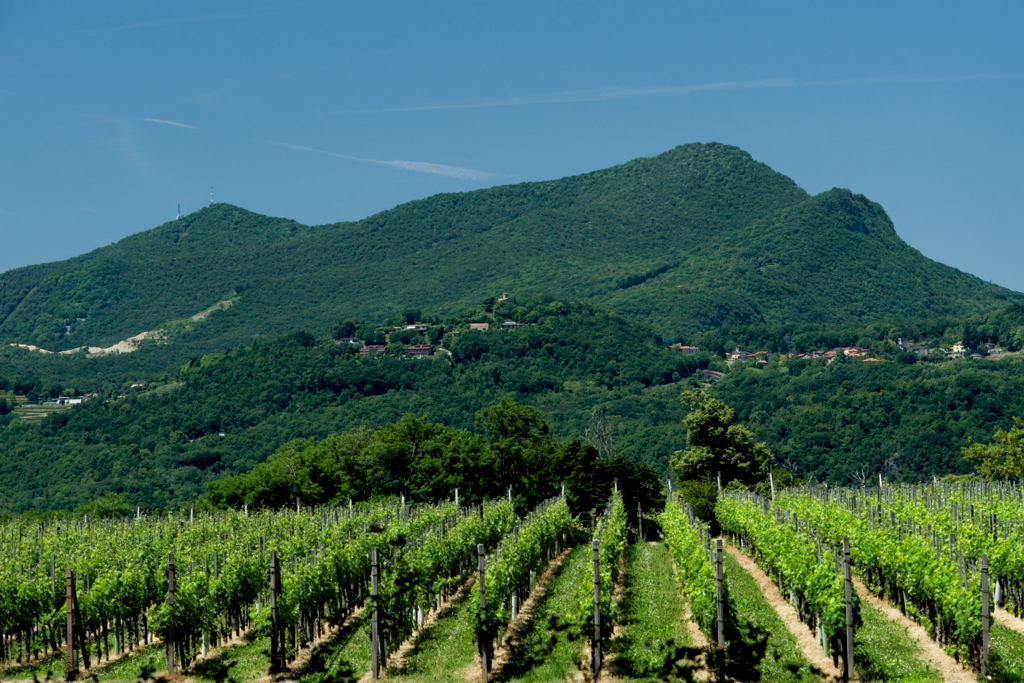 Monte San Giorgio is a mountain offering stunning views you can explore through several well-laid hiking trails, many served by small, local villages that provide excellent starting points for delightful outings.
Monte San Giorgioemerges from the waters of the Tethys ocean lagoon, explaining its imposing shape reminiscent of the pyramids. Under its vibrant green mantle, precious treasures are hidden: including fossils of marine reptiles, fish, and rare terrestrial species, some dating back as far as 200 million years ago.
This mountain gained even more importance after being recognised as a UNESCO world heritage site in 2003.
Fossil Museum of the Monte San Giorgio
The Fossil Museum in Meride exhibits a selection of fossilised animals and plants from Monte San Giorgio. Across four floors, the Museum presents various fossils, illustrations, models and three-dimensional animations in augmented and virtual reality.
Tremona-Castello Archaeological Park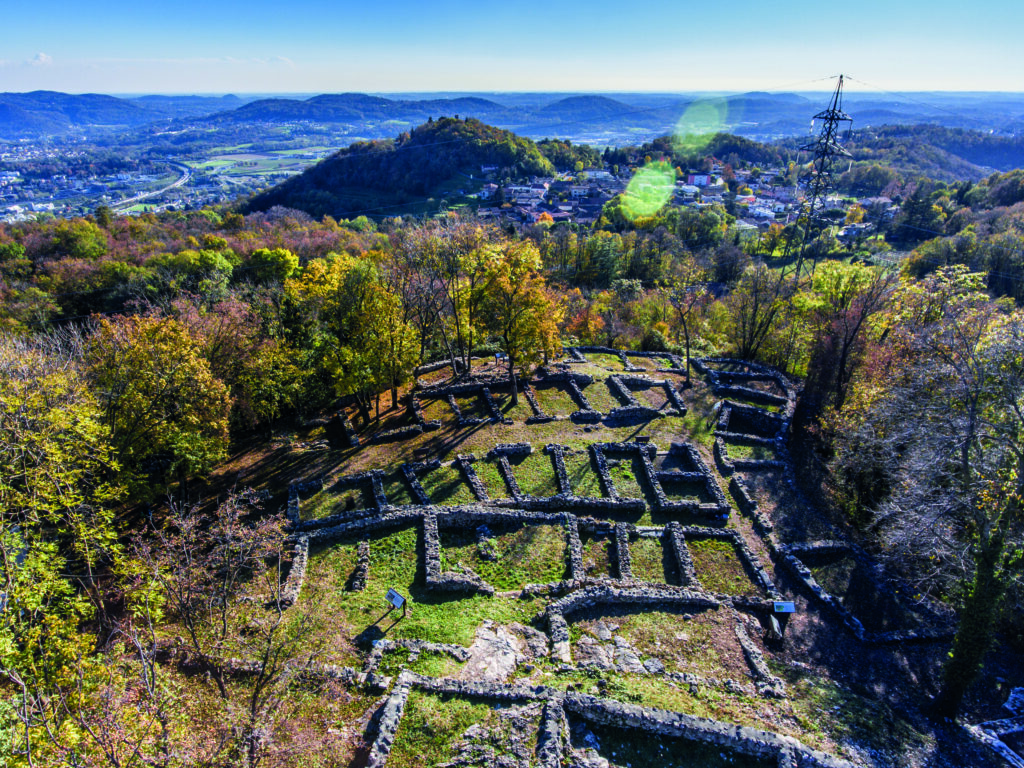 The village of Tremona is located on the southern slope of Monte San Giorgio. On the hill behind it, covered by woods, archaeologists have unearthed an entire medieval village.
Visiting Tremona-Castello Archaeological Park offers a real glimpse into how people lived when the medieval village was inhabited. Archaeological excavations taking place annually since 2000 have unearthed thousands of artefacts of daily life that you can now explore.
Arzo quarries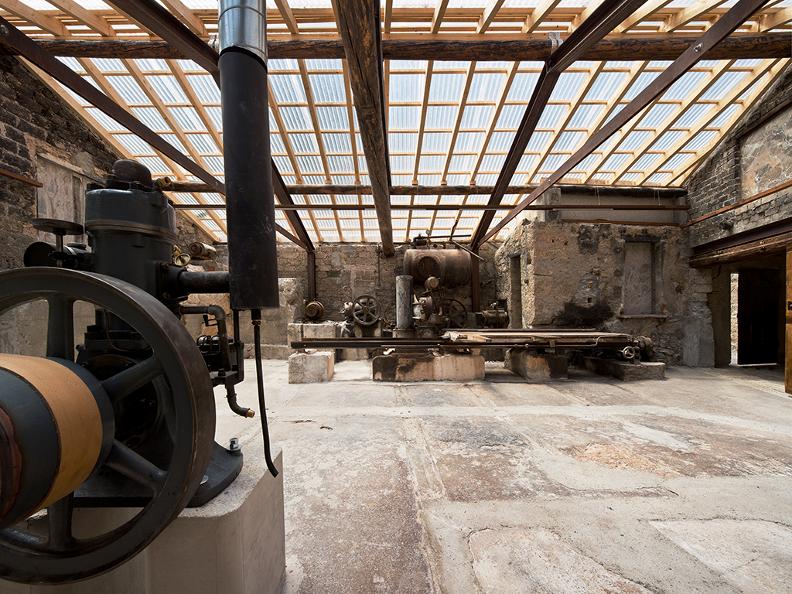 A journey through stone processing. The regeneration and restoration of the original production site have enabled the Patriziato di Arzo to develop the "Antico Laboratorio" ("Ancient Workshop") exhibition space. Visitors today can admire old machinery used by the stone hewers and masons, learn about Arzo stone processing techniques and even discover the history of the people who worked here in one of seventy-two small quarries that employed 200 people until 1912.
Lake Ceresio
Come and discover the Lake of Wonders. Culture, tradition and fun look over vivid blue waters surrounded by the embrace of green mountains. Take a boat ride to see a different view of the city and discover some delightful hidden and unexpected corners.
Close by, you can also explore Bissone, home of famous architect Francesco Borromini. Visit the charming Riva San Vitale baptistery, have fun at the beaches, and even windsurf along the water. Or, if you love fishing, drop your hook and find out what Ceresio has to offer.
Read more: https://www.mendrisiottoturismo.ch/en/scopri/highlights/lago.html
Monte Generoso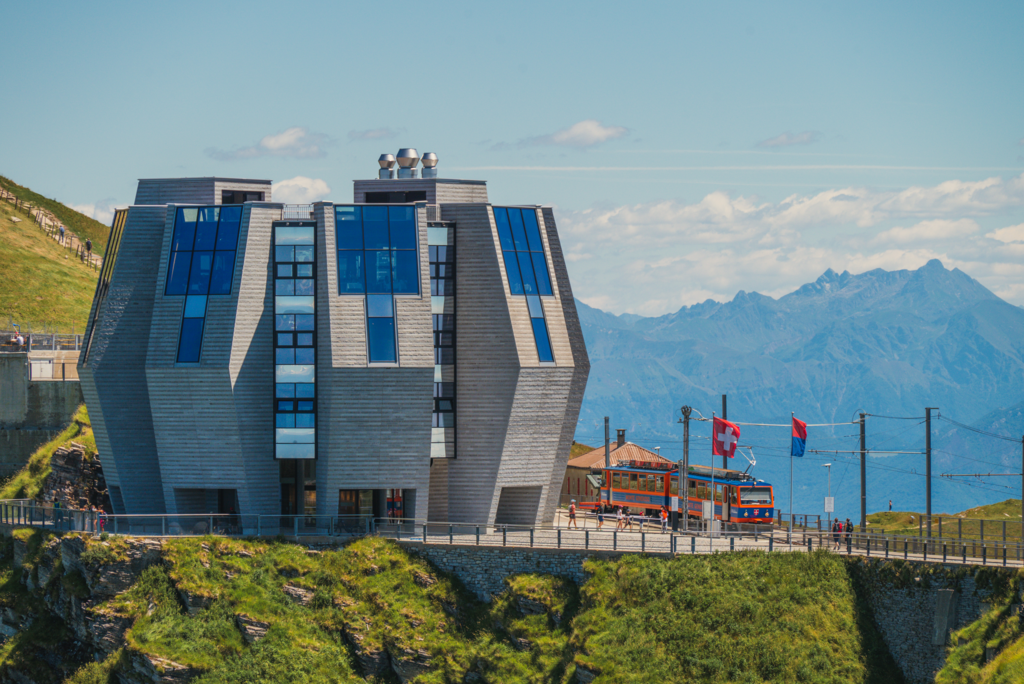 Want to take a ride on the oldest train still operating in Switzerland? Here's your chance: the panoramic coaches are heading to Monte Generoso!
Take the opportunity to step back in time to the Belle Époque, on-board an 1890 steam train and other vintage trains. In addition, there is the mythical rack railway, which for 130 years has taken visitors to the summit at 1704 meters, travelling in the mountain setting of Monte Generoso's natural park. Expect the most spectacular views!
Fiore di Pietra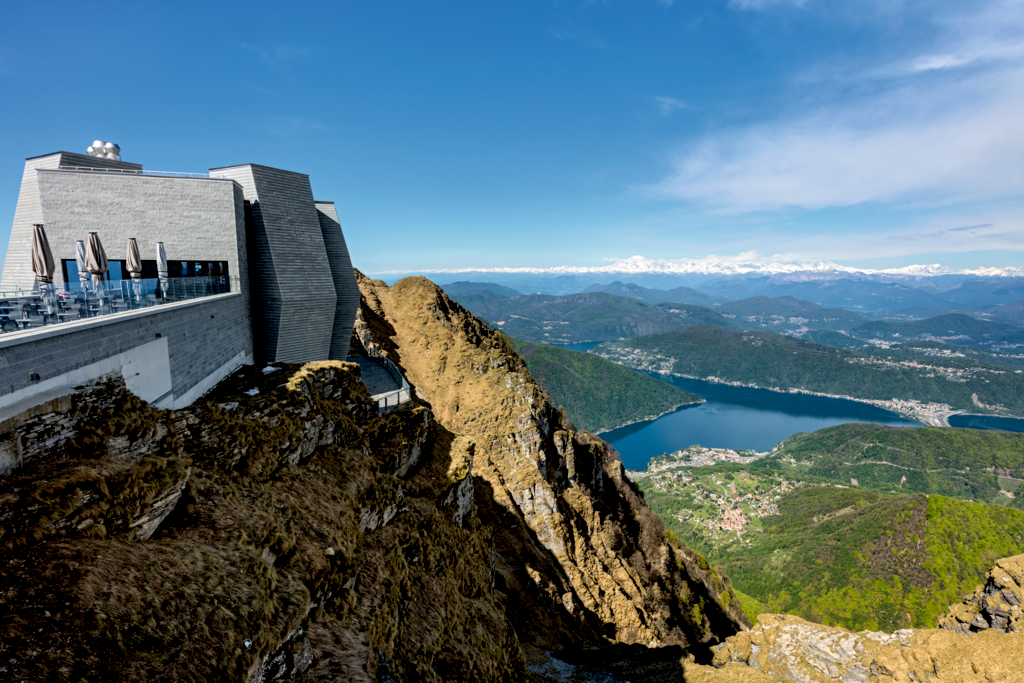 The new "Fiore di pietra" tourist attraction is a unique structure created by architect Mario Botta. Two restaurants and a conference room with magnificent mountain views provide the ideal setting for fine dining, unforgettable family celebrations and exceptional corporate events. 
For 130 years, a rack railway has provided transport along a picturesque nine-kilometre stretch of mountain scenery carrying passengers from Capolago on Lake Lugano to the mountain summit at 1704m altitude.
Bear's cave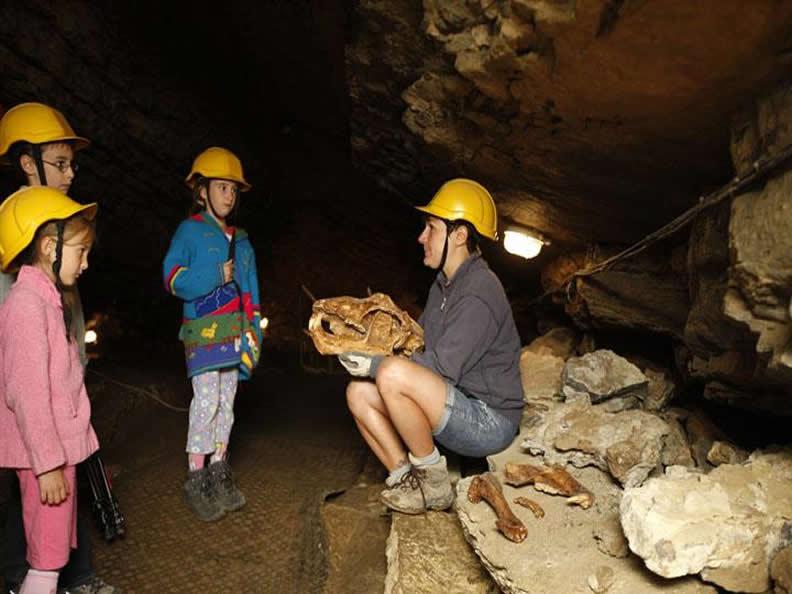 Imagine a Monte Generoso inhabited by cave bears. This was the reality roughly between fifty and thirty thousand years ago. These bears are now extinct, but their remains were found in the Bear Cave on the Italian side of the mountain, just a few hundred meters above the summit. Ready to start exploring?
Nevere
How did ancient people preserve fresh milk when there were no refrigerators? In unique stone cooling structures called Nevere. Lace up your hiking boots and enjoy a pleasant trip that will reveal the precursor to the modern fridge.
In Switzerland, such a high concentration of rock chambers has been discovered only on Monte Generoso. Perhaps it's because water is a commodity in short supply on this mountain, and in the past, it was not that easy to preserve milk. To solve this problem, shepherds invented the Nevere, which, during the summer, made it possible to store milk at a low enough temperature before being made into butter. Come and see for yourself!
The Cement trail
If you're passionate about industrial archaeology, then this is just what you are looking for. In the heart of Parco delle Gole della Breggia, you'll find a disused cement factory with renovated buildings that allow enthusiasts to visit them.
Amid scenery full of spectacular contrasts, get deep down into the nitty gritty of things on the Cement trail: a fascinating itinerary that starts from the underground quarries and crosses the enormous industrial facilities where you can discover the process of manufacture and transformation of the rock.
Find out more: https://www.mendrisiottoturismo.ch/en/scopri/highlights/percorso-cemento.html
Parco delle Gole della Breggia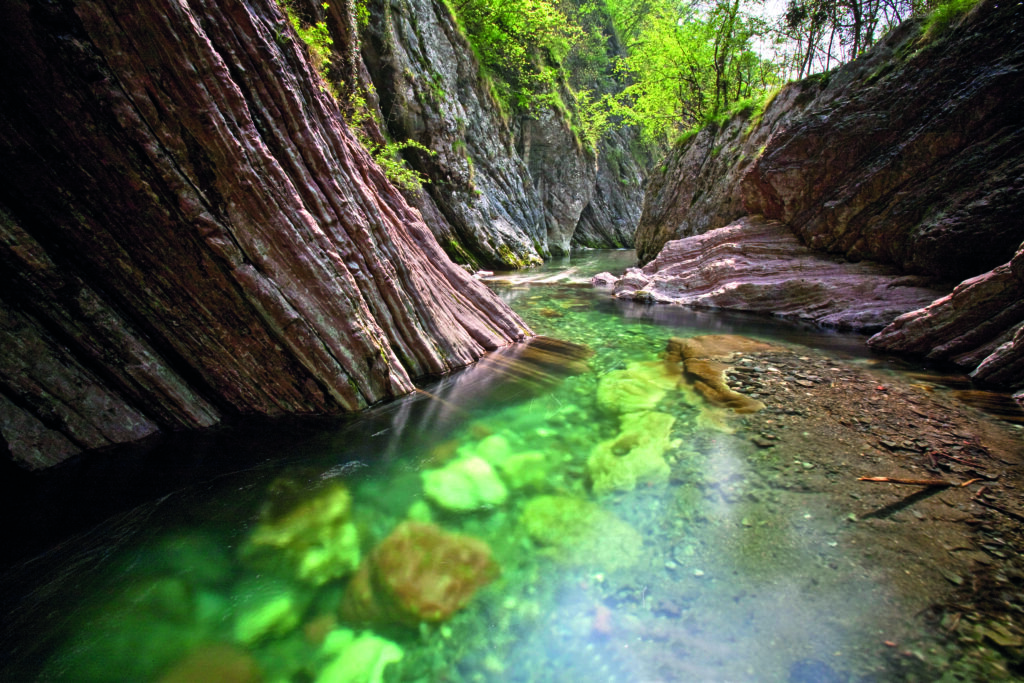 The natural park of Gole della Breggia is located in the lower part of the Valle di Muggio, between Castel San Pietro, Balerna, Morbio Inferiore and Morbio Superiore. It covers 65 hectares and consists mainly of woodland. The land also has a few buildings, mines and roads. The geological and paleontological patrimony found on its surface is outstanding: rocks that are hundreds of millions of years old!
Processions of the Holy Week Mendrisio
Witness an event which has been taking place for some 400 years. The Holy week processions are part of the Swiss list of living traditions and have been inscribed on the Representative List of the Intangible Cultural Heritage of Humanity since 2019. One more reason to attend the event!
On Holy Thursday, watch the passion of Christ featuring knights, Roman soldiers and biblical characters. On Good Friday, don't miss the procession through the village streets that are high in spirituality and bring together more than six hundred people in costume.
Please note: You can visit the Museo del Trasparente all year round, where the construction techniques are presented, and you can admire the precision with which these artworks are made.
Wine and Gastronomy
If you're visiting the region, don't miss out on tasting the local food specialities. You can try soft cheese and the Slow Food Presidium Muggio Valley Zincarlin or spoil yourself with traditional cold cuts and scrumptious pastries. Or, if you'd like to go on a guided farm tour, your children will love spending some time up close with the animals!
Link: https://www.mendrisiottoturismo.ch/en/esplora/enogastronomia.html
Book your Holiday – Where to sleep!
Ready to take a holiday in Mendrisiotto? The next step is choosing where to stay! Find the perfect match for your trip with the hotel finder here.