Article
Why Choose Barcelona For Your Child's Study Abroad Experience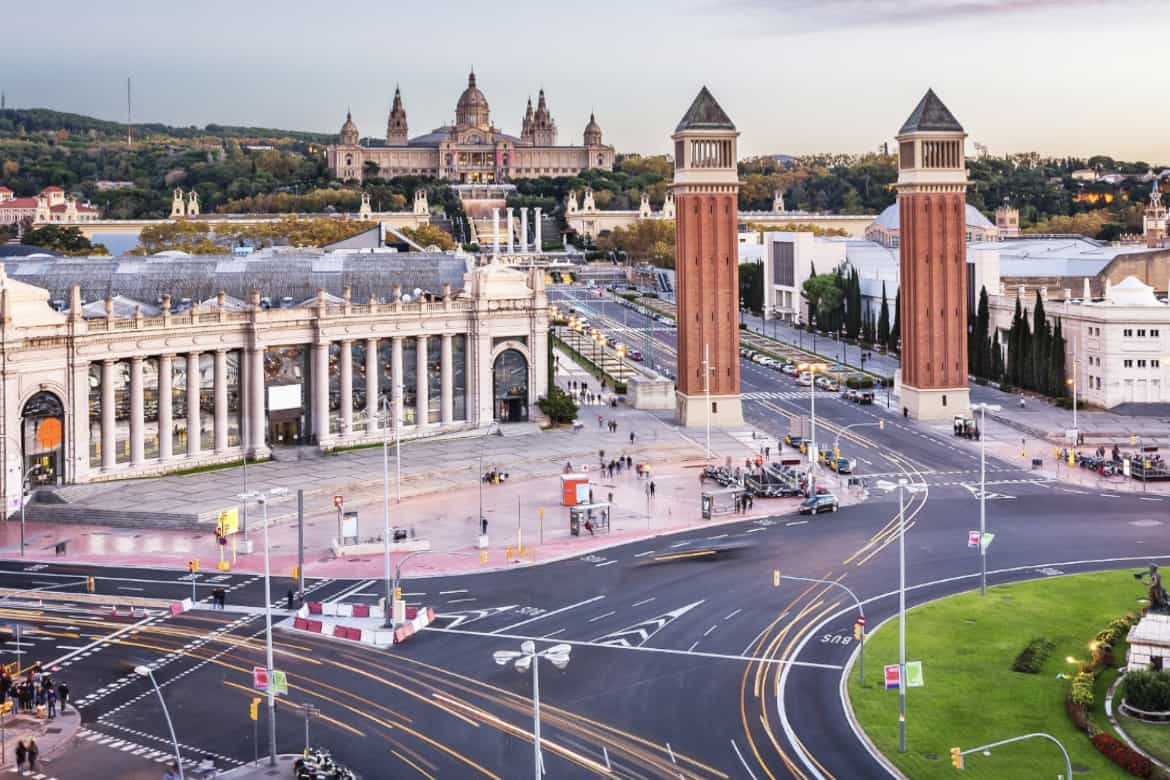 Studying abroad is exciting, challenging and deeply rewarding. It teaches independence, gives young people the opportunity to expand their world view and learn about other cultures – and this multicultural mindset and capacity for rising to challenges is highly sought after by businesses in our globalised world.
Choosing the right place to study is key to getting the most rewarding experience. If you are considering the beautiful Mediterranean city of Barcelona for the next step in your child's education – congratulations! Ranked the best student city in Spain by QS, vibrant Barcelona offers much more than tapas and sunshine. Safe, tolerant, diverse and forward-thinking, Barcelona actively promotes entrepreneurship and innovation and is a buzzing hot spot for startups and tech firms. Where better to study business and take the first step towards a successful career? Read on to find out why you should choose Barcelona for your child's study abroad experience!
Quality of Life
Barcelona ranks at number 8 in the world for quality of life in 2021 according to the World's Best Cities Report. With the Mediterranean on the doorstep and the mountains of the Pyrenees just a short drive away, Barcelona enjoys a spectacular natural setting. The sunny climate and gorgeous beaches are the biggest draw, but it also offers outstanding food, the superb sports facilities (the city is home to mega club, FC Barcelona, after all) and the huge array of cultural attractions from Gaudí's magical buildings (including the Sagrada Familia) to a wealth of museums dedicated to everything from Picasso to design. With so much to offer, it's no wonder that Barcelona was ranked number 7 for the strength of its tourist brand by City Brand Barometer.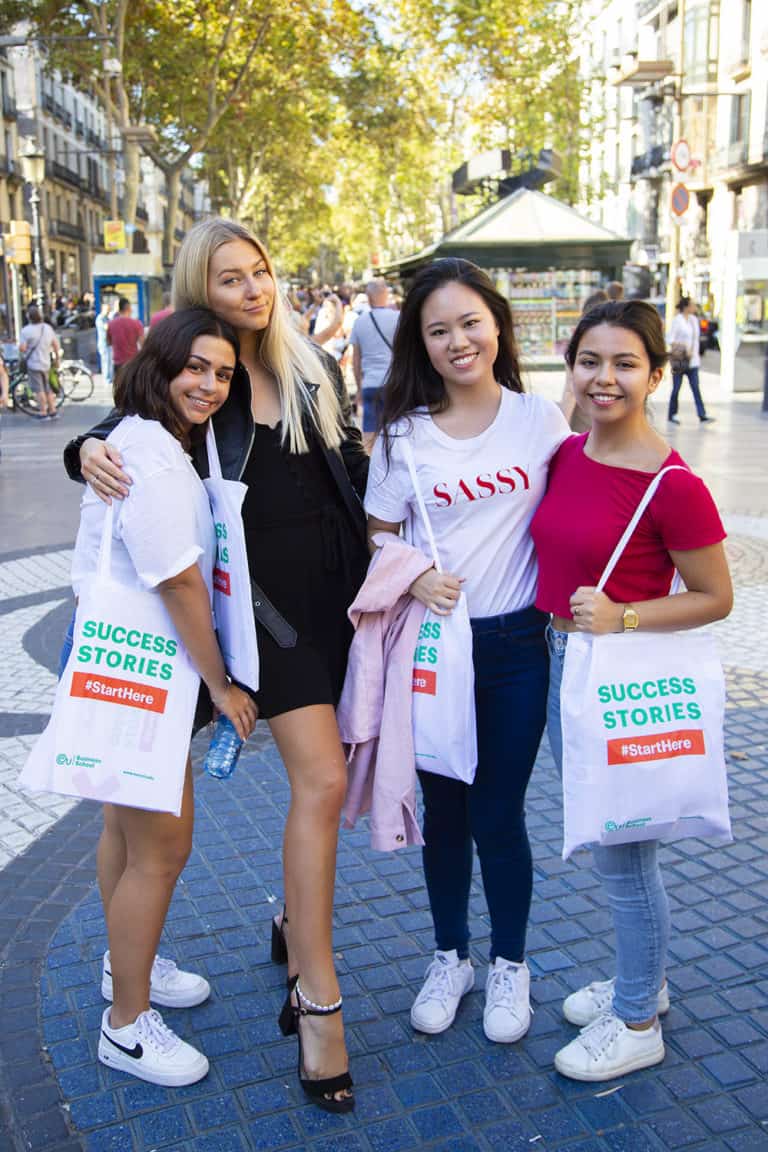 Affordable
Barcelona is a remarkably budget-friendly city in comparison with other major European capitals. The public transport system is safe, cheap and easy to use, eating out is a bargain, and the museums and cultural attractions offer student discounts and are usually free at least one day a month. Plus, there are plenty of year-round free attractions from outdoor concerts to cinema screenings. And, proving that the best things in life are free, there are more than five kilometres of golden beaches where locals soak up the sun under the palm trees.
City of the Future
From innovation labs to 1500+ startups (including the homegrown unicorn delivery app, Glovo), Barcelona vigorously promotes tech transfer and entrepreneurship. It hosts globally renowned technology events, including Mobile World Congress and the Smart City Expo, and is a world-leading smart city. There's no better place to study business and foster those all-important entrepreneurship skills! Whether your son or daughter is dreaming of their own startup or wants to work for a company or organisation, a creative mindset and entrepreneurial skills are key to professional success in the 21st-century business landscape.
Diverse, Multicultural and Tolerant
Barcelona is a proudly diverse and multicultural city with a large international population (almost a fifth of the city's residents are from other countries). The official languages are Catalan and Spanish, but you'll hear a dozen more on the city streets. As one of the largest conurbations on the Mediterranean, students in Barcelona will come into contact with people from all over the world, with a wide array of perspectives, beliefs, cultures and traditions, which will contribute immeasurably to their personal and professional development.
Choosing the Right Business School
It's not just the location that is important when choosing where your child should study abroad: you also need to find the right institution. EU Business School is an international, professionally accredited, high-ranking business school which has been awarded four stars by prestigious QS for excellence in business education. It has a diverse and multicultural faculty and student body of more than 100 nationalities which further enhances students' global experience. The programs are all taught in English, the international language of business, and there is a strong emphasis on experiential learning, which ensures that students acquire hands-on, practical knowledge to complement the classroom theory. EU's modern campus buildings are ideally located in Barcelona's elegant and affluent uptown district, within easy reach of the historic centre and the beaches.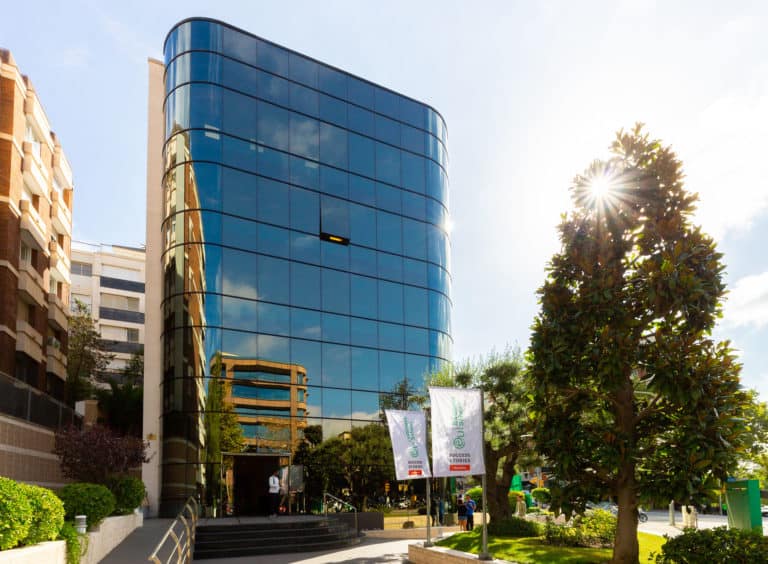 About EU Business School
Established in 1973, EU Business School (EU) is an international, professionally accredited, high-ranking business school with campuses in Barcelona, Geneva, Montreux, Munich and online. We offer English-taught foundation, bachelor's, master's and MBA programs that foster entrepreneurship, innovation and leadership skills. Our small class sizes guarantee personalized and cooperative learning from our faculty of highly qualified academics, entrepreneurs and business leaders.
We use a combination of classroom theory and experiential learning to immerse students in a real-world business environment and our students frequently take part in guest speaker sessions, company visits, field trips, case studies, business simulations and internships. EU has a multicultural student body and faculty with more than 100 nationalities and a 27,000-strong alumni network. Our intercampus and international exchange programs further enhance our students' global experience, preparing them for the rapidly evolving international business environment.
More from International School Parent
Find more articles like this here: www.internationalschoolparent.com/articles/
Want to write for us? If so, you can submit an article here: www.internationalschoolparent.submittable.com