Article
Why the IB Diploma Core (TOK, EE and CAS) are worth so much more than a mere 3 points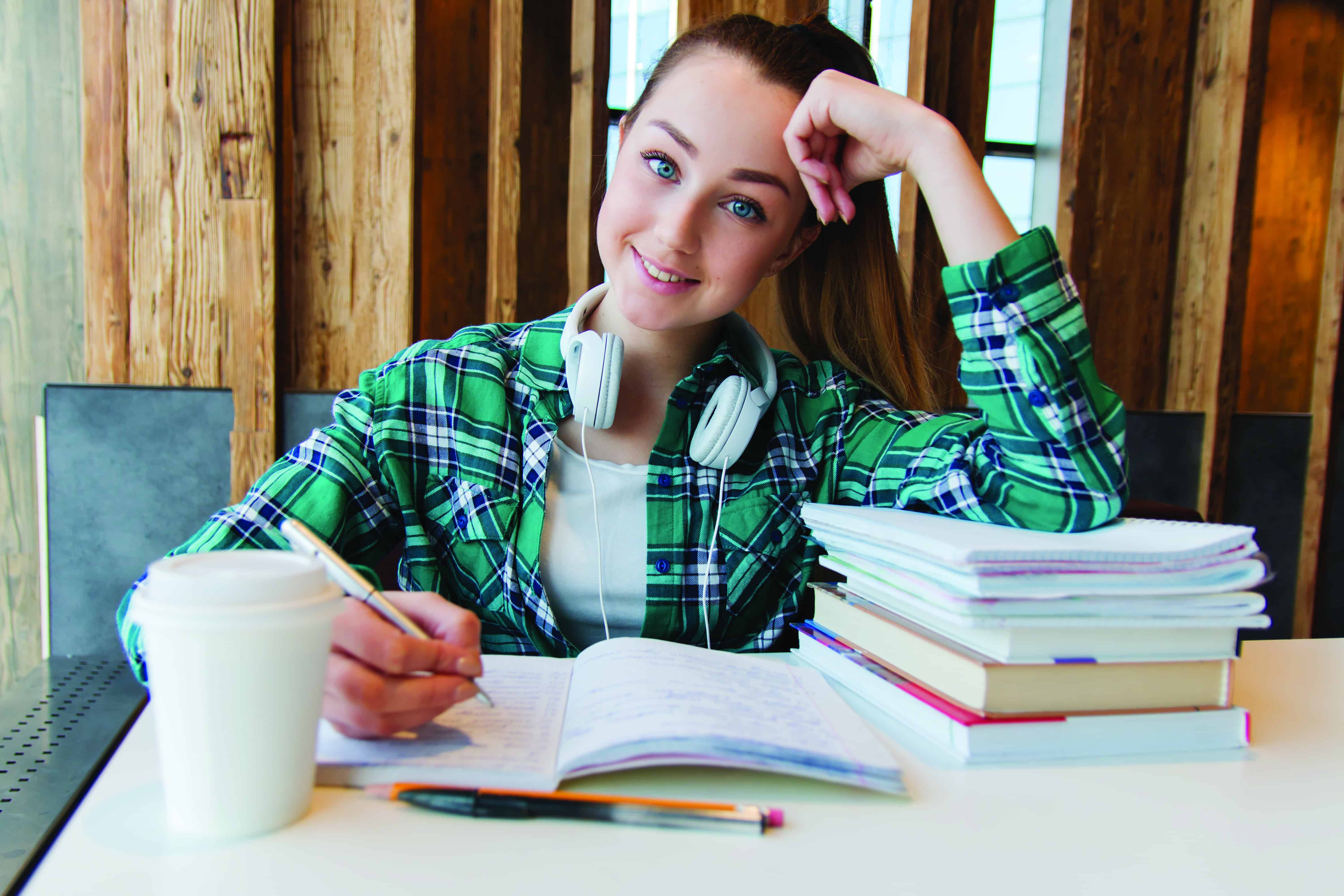 Is your child entering the IB Diploma feeling a bit intimidated by the Theory of Knowledge course, or daunted by the prospect of writing the Extended Essay? Have they come home saying, "TOK + EE are only worth three points out of the 45 so they're not something worth worrying about".
Well, the DP Coordinators we spoke to across Switzerland would want those students who think the DP Core only weighs 3 points to know that they are gravely mistaken. Likewise, they have encouraging words for those a little concerned by it. By following the criteria and expectations of the Core carefully, it can be quite straightforward to achieve success – and those three valuable points. But by really engaging fully with the IB Diploma Core, you can add enormous value to your other subjects and in-so-doing, even add something like six more! How is this possible?
If your child is studying or intends to study the IB Diploma, you're probably already aware that it is a programme that places special emphasis on holistic and inter-disciplinary learning, exceptional critical thinking skills and an application of learning that is of benefit to society. The type of thinking and demonstration of learning that the IB evaluates depends on students being able to think from different perspectives, transfer knowledge and apply what they learn in useful and ethical ways. These skills are exactly what the Theory of Knowledge (TOK) Course, the Extended Essay (EE) and the Creativity, Action, Service (CAS) programme seek to achieve.
So, let's hear some more what DP coordinators have to say about engaging with and getting the most of out the IB Diploma core.
How engaging with Theory of Knowledge can increase your points.
Joseph Amato, IB DP Coordinator at Zurich International School (ZIS), understands why students can feel a little intimidated by having to study a subject that they haven't really thought about up until now. But he would reassure students that nobody needs preparation to study TOK and it's a course that from the first day you can walk in and experience and enjoy. While many students are initially preoccupied by the essay and presentation (which they're graded on), he emphasises that what makes a very interesting, useful TOK course is the opportunity to bring in many outside speakers, as well as take advantage of the talents of the teachers at school who have backgrounds and expertise in a variety of areas. All of this contributes to perspectives that go into eventually writing a better essay, and doing a better presentation.
John Switzer, Upper School Principal of ZIS echoes that he thinks, "the best schools or the best TOK programmes are not discreet. Meaning it isn't like you just go there for TOK and the moment you step out of that room, now I'm back to my Physics or Biology room. Actually, no, it's more or less a way of epistemology. How do I know what I know? And what are the ways by which I come to realise things? Perception, logic. Again, that's something that everybody can do." According to many ZIS graduates, feedback on TOK is that it is something they really come to appreciate when they're at university, that the skills they learned are very transferable. John elaborates that, "a professor at the University of British Columbia told me that when she begins an undergraduate class, she asks a few questions and she can immediately tell who did the IB Diploma, because of the TOK way they answer that question."
Keith Sykes, IB Coordinator at Collège Champittet, also finds that many students have a tendency to shove TOK to the side to concentrate on their 6 subjects, especially because if they intend to study in Switzerland, The Core is not accepted by universities here. So he takes the following approach to get students to understand how truly valuable TOK can be, even in this scenario. "I always start asking them, 'What is TOK worth?' And they'll say, 'A point, one and a half points, three points max.' And I will always say to them, "Well, what if I tell you that TOK is potentially seven and a half points? Because what you learn in there, if you've got the right mind to apply to everything, can add a point on to every single subject. It can turn 32's, 33's into 36's, 37's."
The hidden value of the Extended Essay.
It can also befuddle many students how such an extended piece of work as the Extended Essay can be apparently worth so little. However, the value of the EE is many-fold: in the opportunity it gives for students to explore an area of their choice and passion; in practising demonstrating knowledge in a way that facilitates earning points in their final exams, and in preparing students for all the extended pieces of researched and referenced work that they will have to prepare at university.
Kate Bradley, Head of Secondary at La Côte International School emphasises that this is a major strength of the Diploma Programme, that other programmes simply don't prepare students for currently. "I think some parents say, 'Oh, well, it's only worth some bonus points. We're not going to give our time to that.' But it's actually worth two years' time into university when you've got a thesis to write, and you've got no idea how to do it. This, combined with TOK which explores ways of knowing and ways of thinking, which are completely different to anything in any other curriculum, the strength of the DP Core."
Both John and Joseph at ISZ agree that it's a first attempt at a university level research paper and even if students have a hard time, or even if it's an utter disaster, they've learned what they need to do to make it better next time, without it impacting their overall score too much.
But as for the immediate benefits, it's a joy for many teachers to see how many students just come alive throughout the Extended Essay, simply because of the freedom it gives them to explore a passion or interest that is theirs and even theirs alone. It is sometimes the aspect that brings about a joy of learning and confirms the direction that a student wishes to take in the future.
Keith Sykes (Champittet) has fresh in his mind just one such student: "The opportunity the EE gave him to explore cultural identity in post-Soviet Central Asia – where he's from – has been the thing that has changed his approach to his studies. He originally had a very fixed view, and I'd play Devil's advocate and ask, 'How do you know that?' 'But what would this group say about that?' And from that he's got a passion for it as well as a well-argued essay now. The best piece of work he's ever done. It sparked such an interest, that on the back of this, he's now organising a debate club in school as part of CAS and will be our guy to go to the Model United Nations."
CAS keeps you happy, healthy and motivated throughout your studies.
The example above, is typical of how Creativity, Action, Service is intended to be interwoven into a student's learning experience. It shouldn't be thought about as something extra that you HAVE to do, but rather an opportunity to integrate activities and passions you already have into the Diploma, or apply what you're learning in a creative way or an activity that benefits the community.
Kate Bradley (LCIS) says that's where the magic of the Diploma Programme is. "If you break it down, it isn't about the fact you could do Chemistry at High Level and Physics at High Level, because you could do that in any curriculum. It's about the fact that you have to think about who you are in the world, and do you add value or do you take it away? And if we all thought that, the world would be a much better place". She emphasises the Service aspect of CAS in particular helps many students to experience life outside their bubble which prepares them for living in a place that could be very different to all they've ever known, and see how societies function in ways they had never thought of.
Not only does CAS serve to keep students balanced and physically and mentally healthy, but in a very practical sense, it helps them enhance their university applications. Andrew McLoughlin, Deputy Head of Curriculum at LCIS, sees this advantage of the IB DP as compared to A-Levels, for example: "In the A level, pupils really have to think about what they're doing as extracurricular activities to enhance their personal statements, and letters of recommendation, references, what have you. However, the CAS is very much embedded in that holistic approach to ensure that they've got the Creativity, Action and Service covered."
So, don't let your child be fooled into thinking the Diploma Core isn't worth a lot.
It is the heart and soul of the IB Diploma programme and its value goes far beyond the mere three points that it appears to weigh at first glance. If you have more questions about Theory of Knowledge, the Extended Essay, or the Creativity, Action, Service programme, get in touch with your school's IB Diploma Coordinator and we're certain they'll be thrilled to tell you more about it and give you advice how to keep it at the centre of your child's IB experience.
About the Author
Sandra Steiger – Academic Support Manager at TutorsPlus
Sandra Steiger has over 10 years' experience teaching English at various schools in Switzerland. She now works as Academic Support Manager at TutorsPlus. During her 6 years at the International School of Geneva, she was also the Service Learning programme Coordinator, International Award Supervisor, a Homeroom Mentor and Head of Year 8.
TutorsPlus can provide specialist IB Diploma tutors, experienced with the curriculum and exam preparation. If you feel your child has any gaps ahead of moving into the IB DP, we'd be happy to match them with an experienced tutor who will ensure they move forward with confidence and solid foundations. Additionally, if you have questions regarding school choice or the best curriculum to suit your child, TutorsPlus' Education Consultants would be happy to guide you. You can reach TutorsPlus at 022 731 8148 or
More from International School Parent
Find more articles like this here: www.internationalschoolparent.com/articles/
Want to write for us? If so, you can submit an article here: www.internationalschoolparent.submittable.com