Article
World Heritage Days – A weekend dedicated to the UNESCO World Natural and Cultural Heritage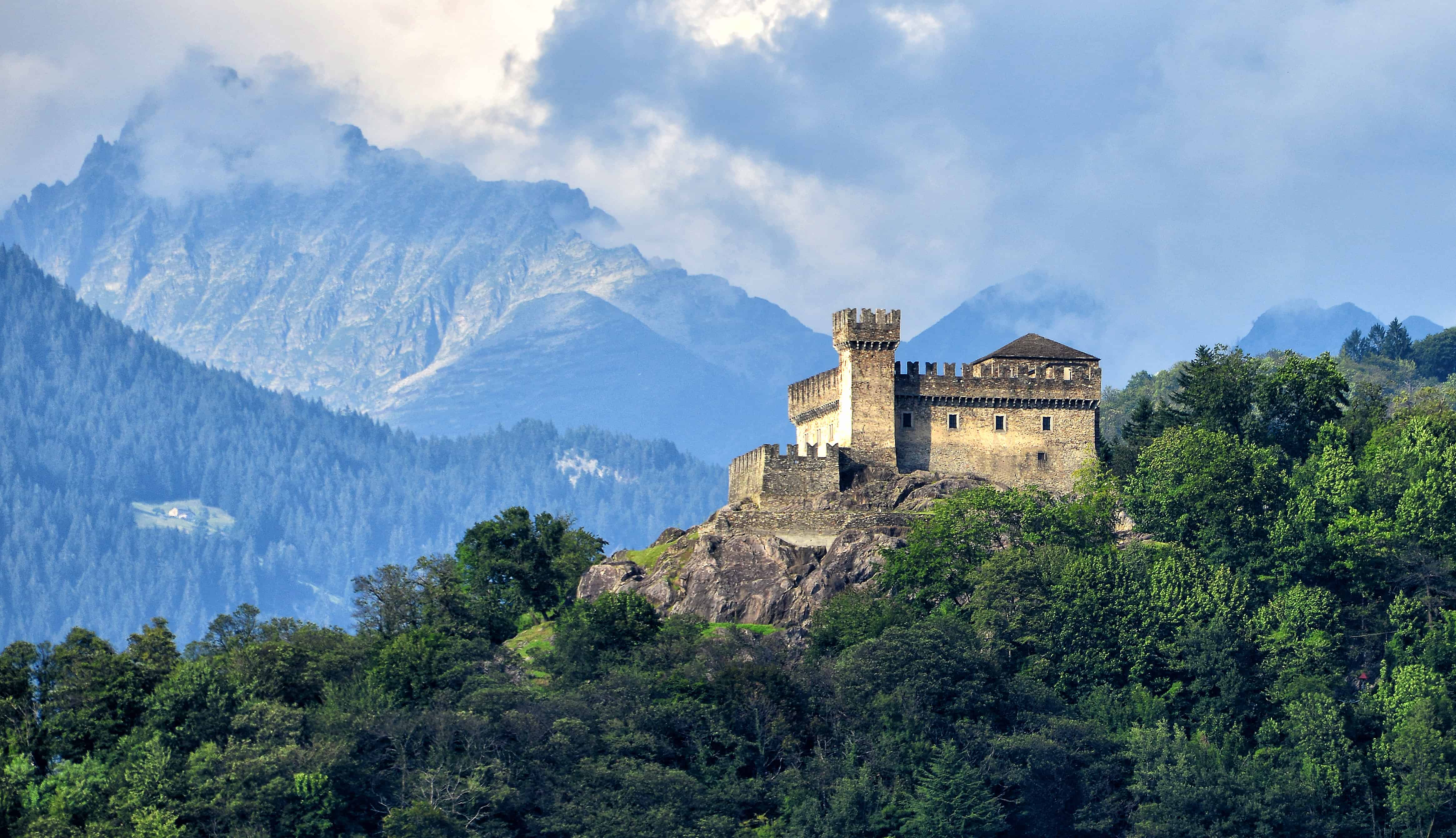 What does the mighty Aletsch Glacier and the urban design of La Chaux-de-Fonds have in common? Or the Triassic fossils of Monte San Giorgio with the Bernina Express line?
These astonishing examples display a unique side of Switzerland, which we share with the world community. Discover each site during the World Heritage Days on the 8th and 9th of June 2019! The World Heritage properties open their doors and invite you to discover their secrets, uniqueness and extraordinary value: from exclusive tours to special family programs and interactive offers, visitors can expect a multitude of highlights.
More information – www.WorldHeritageDays.ch
The World Heritage properties in a nutshell:
Three Castles of Bellinzona
Bellinzona's impressive castles are among the best surviving examples of medieval military fortification. The three fortresses, linked by walls, occupy a defensive position that has been strategically important since the Roman era. Rebuilt several times over the centuries, Castelgrande, Montebello and Sasso Corbaro have recently been restored to their full glory.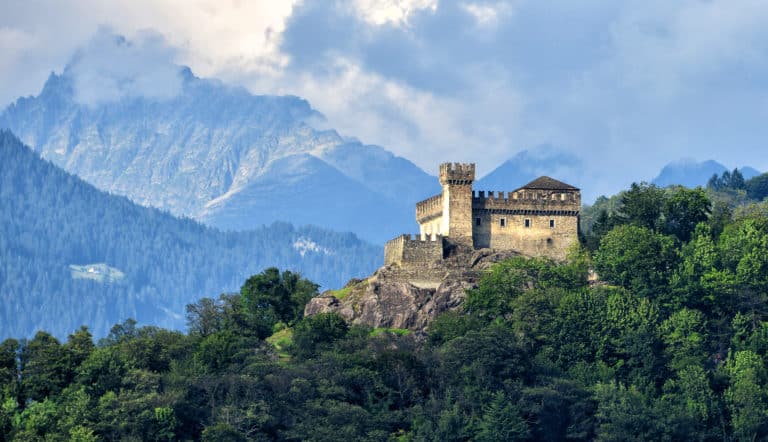 Old City of Bern
Official UNESCO World Heritage property since 1983, the Old City of Bern rises majestically above a loop in the Aare river. It bears witness to the ambitious scale of urban development in medieval Europe and delights visitors with its pleasant, relaxed charm. The cafés located in vaulted cellars are the perfect place to take a break and the covered medieval arcades, stretching for kilometres, are simply a shopper's paradise.
Rhaetian Railway in the Albula / Bernina Landscapes
The rail line across Albula and Bernina is a master stroke of structural engineering and route planning. Tight turns, sophisticated structures, amazing tunnels: landscape and railway in the UNESCO World Heritage RhB seamlessly blend into the environment. For some it is a voyage of discovery of the culture of trains, others enjoy seeing the trailblazing structures from up close and those eager to learn visit the Railway Museum.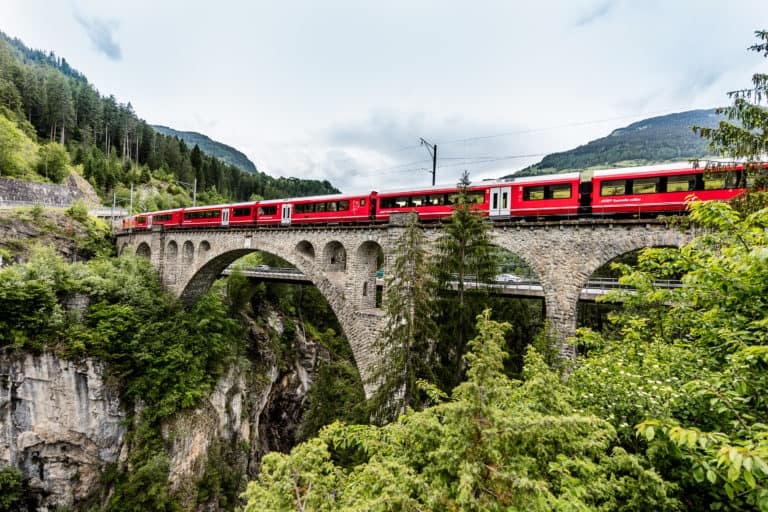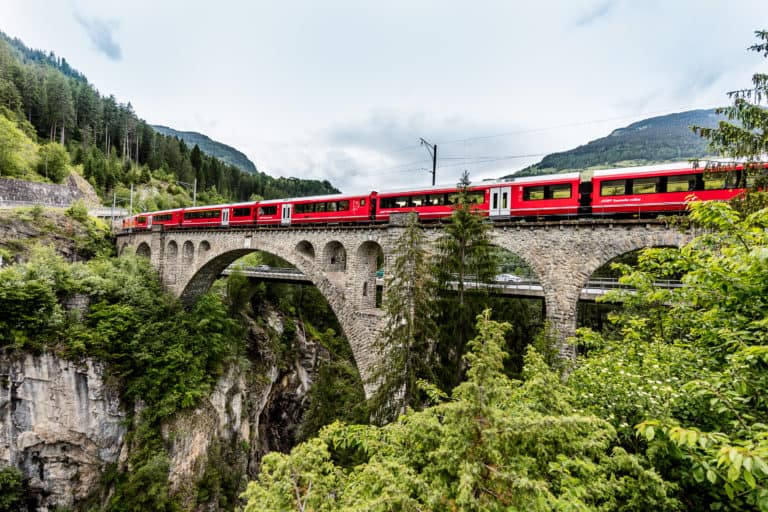 La Chaux-de-Fonds / Le Locle, Watchmaking Town Planning
Architecture that values light, an urban structure that facilitates transport: La Chaux-de-Fonds and Le Locle are the result of innovative town planning in the service of a booming industry. The buildings tell the story of how watchmaking evolved from a craft into an industry – and show how this activity was integrated into the development of the urban landscape.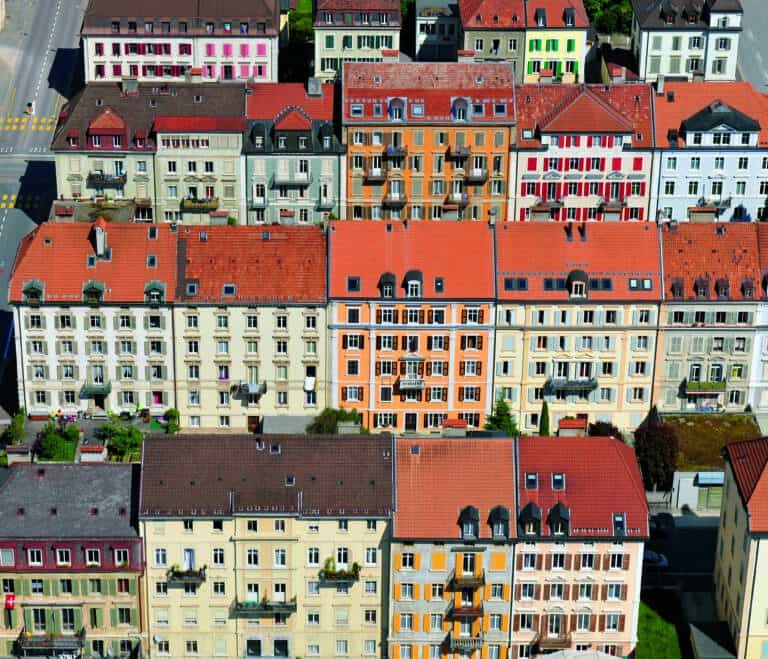 Lavaux, Vineyard Terraces
Vines have been planted here as early as the 11th century on narrow terraces supported by walls. Since then, generations of winegrowers have cultivated this exceptional mosaic with great care. The cultural landscape consisting of fourteen villages is a remarkable reflection of how the area was able to thrive thanks to a well-balanced interaction between the local people and the environment.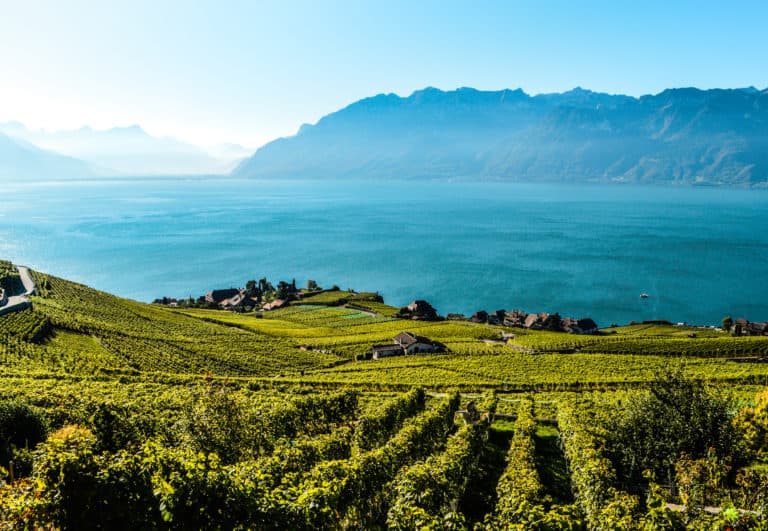 Monte San Giorgio
At Monte San Giorgio there is fantastic evidence of Triassic marine life. The unique and well-preserved fossils exposed at the surface here tell the story of marine reptiles, fish, invertebrates and plants that lived 240 million years ago. A mountain bears witness to a vanished sea, memories of which have been preserved in finds that are exhibited in the Museum of fossils from Monte San Giorgio.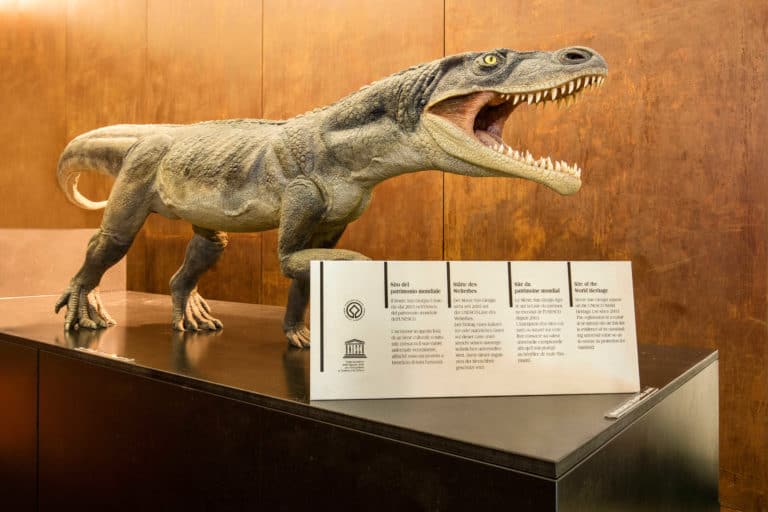 Swiss Alps Jungfrau-Aletsch
The "Swiss Alps Jungfrau-Aletsch" World Heritage property protects one of the world's most spectacular mountain landscapes, home to towering massifs, unspoilt valleys and the largest glaciated area in the Alps. The area covers a wide range of habitats, from Mediterranean-style steppe to bare rocky mountaintop, and also reveals a long and fascinating human history.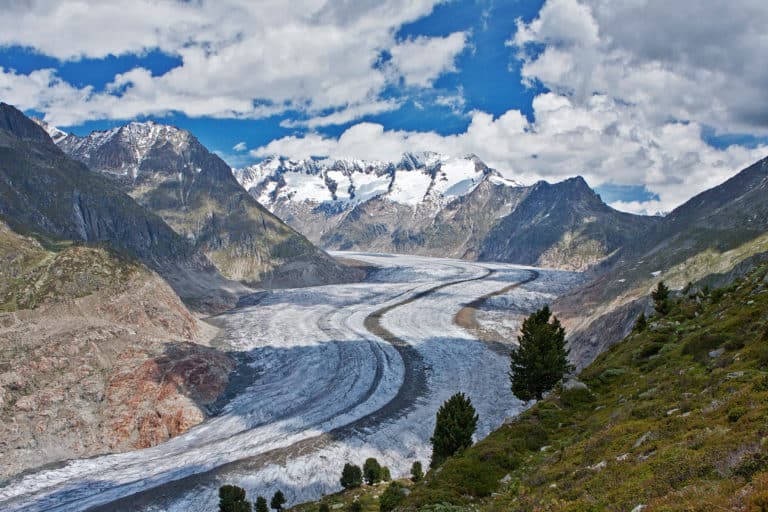 Convent of St. Gall
St. Gallen's magnificent emblem is its sublime cathedral, which together with the Abbey District forms a historic ensemble that is unmatched worldwide. The famous Abbey Library sports the most beautiful secular Rococo interior in Switzerland. Dubbed the "Pharmacy of the Soul", it is home to 170,000 precious books as well as 2,000 priceless medieval manuscripts.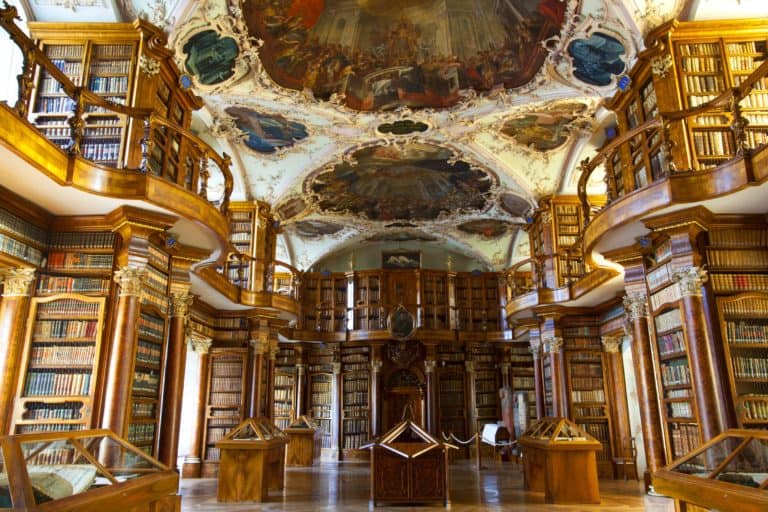 Swiss Tectonic Arena Sardona
The collision of Africa and Europe resulted over millions of years in the formation of the Alps. Gargantuan forces propelled rock layers over one another, folding and splitting them. At the Tectonic Arena Sardona, you can see the result of these processes clearly. The region became a UNESCO World Heritage property in 2008, and offers dramatic insights into how mountains are formed.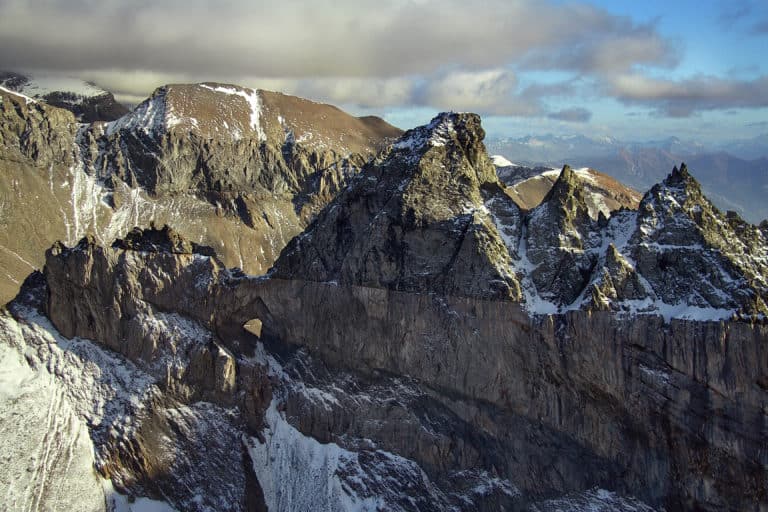 Benedictine Convent of St John in Müstair
Founded as a monastery by Charlemagne in the 8th century and later converted into a convent, this complex exhibits many architectural styles as well as artistic treasures from more than 12 centuries, delighting not only archaeologists and art historians. To this day, the convent is home to a community of nuns who live according to the Benedictine ideal of prayer and work.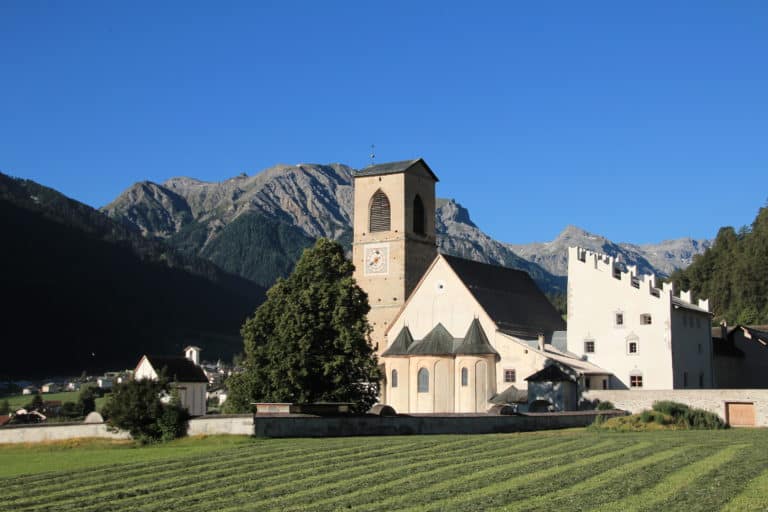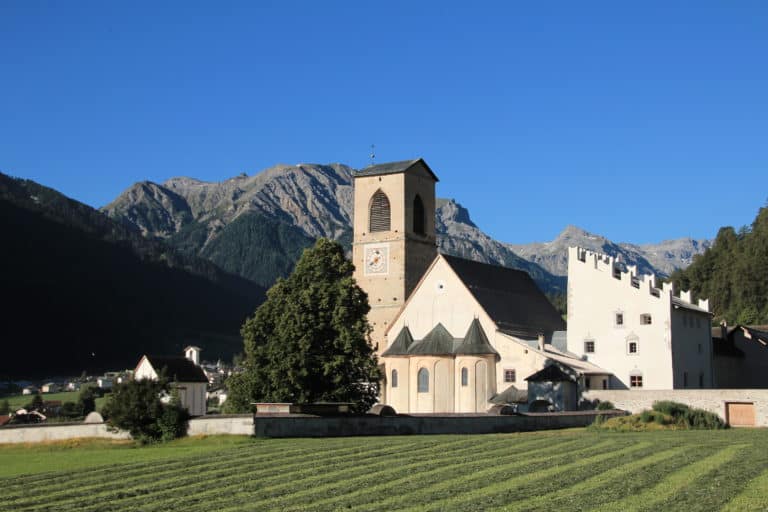 Prehistoric Pile Dwellings around the Alps
The serial of "Prehistoric Pile Dwellings around the Alps" comprises a selection of 111 sites in six countries (D, F, I, SLO, A, CH), 56 of which are situated in Switzerland. Thanks to their location partly or fully submerged in water, their remains are extremely well preserved: finds made from stone, pottery and especially organic materials give fascinating insight into life between 5,000 and 500 BC.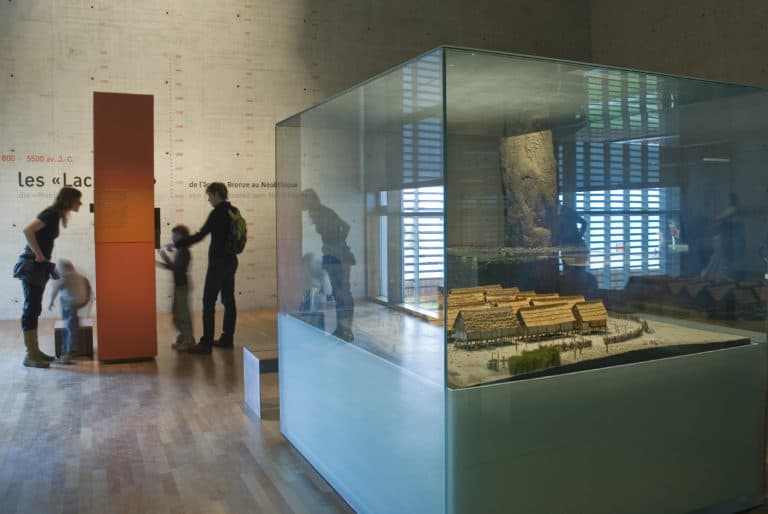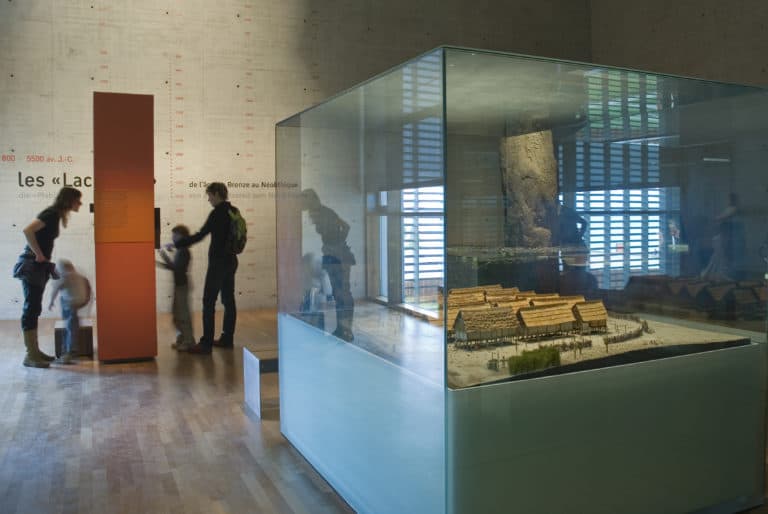 The Architectural Work of Le Corbusier
Chosen from the work of Le Corbusier, the 17 sites comprising this transnational serial property are spread over seven countries and are a testimonial to the invention of a new architectural language that made a break with the past. Two of the 17 sites are located in Switzerland: La Petite maison au bord du lac Léman in Corseaux and l'Immeuble Clarté in Geneva.
World Heritage Ticket
Many other opportunities await you to visit World Heritage sites outside the World Heritage Days, for example with the World Heritage Ticket. The online booking service (www.WorldHeritageTicket.ch) makes it even easier to visit these beautiful places. Many of the integrated services, such as museum tours or guided tours, offer interesting added value and discounts, so a visit is twice as convenient. Shall you need an accommodation or a transfer, you can find it on the same platform.