Article
Your winter in the heart of the 4 Vallées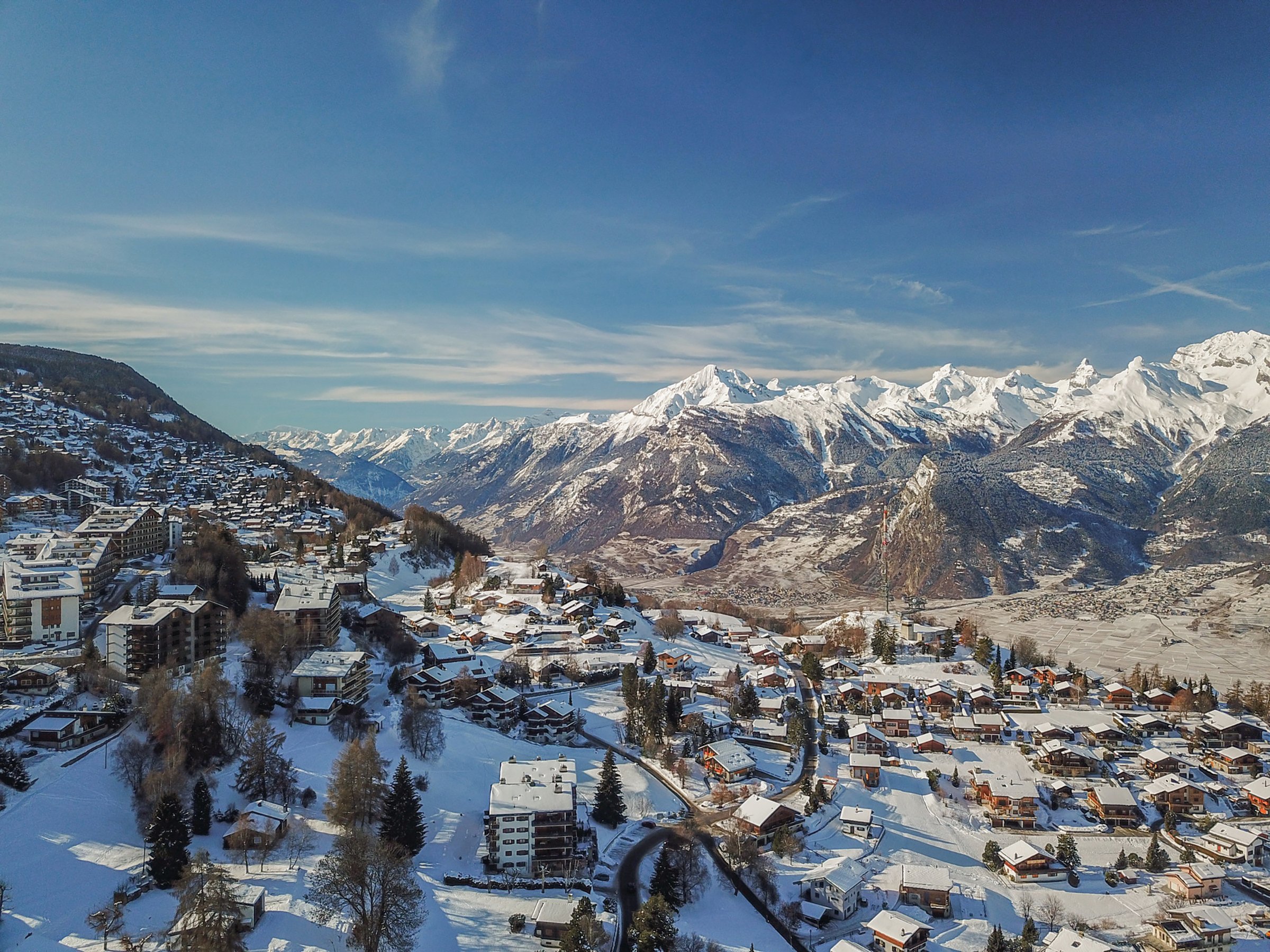 A holiday destination In the heart of the 4 Vallées, Nendaz, one of the largest ski domains in Europe, is the perfect holiday destination for all winter sports enthusiasts. Nature lovers can enjoy the numerous hiking itineraries both on foot and on snowshoes through snow-covered landscapes and stunning panoramic views.
The word holiday also means relaxation: sunbathing on a mountain terrace or soaking in hot water at the Spa des Bisses, it's up to you! Those in search of delicious food can rest assured that the fifty or so restaurants and bars will satisfy their taste buds. Families always feel at home here: everything is planned to meet the needs of parents and children, from the snow gardens to the day care centre, as well as attractive prices passes and a variety of activities.
Nendaz has managed to maintain a human scale and a warm atmosphere, with a rich local community life and preserved authenticity. Between tasting local products and discovering the Alphorn, guests are invited to immerse themselves in local traditions. In addition, they can enjoy a quality infrastructure with shops, pharmacies and a medical centre open throughout the year.
The icing on the cake: Nendaz enjoys an average of 300 days of sunshine out of 365, while guaranteeing good snow conditions on its slopes from December through to April!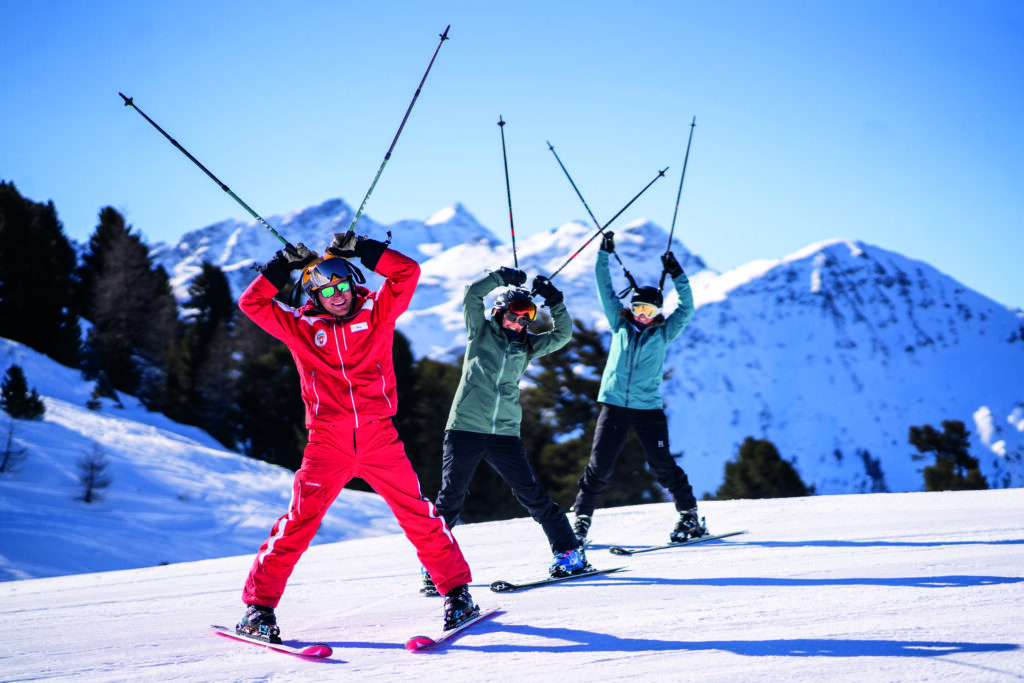 The legendary Mont Fort
Mont Fort, with its 3330 metres above sea level, represents the highest point of the ski domain. Accessible via the ski lifts, it offers one of the most spectacular panoramic views in the Alps, with breathtaking views over famous mountains such as Mont Blanc and the Matterhorn. In winter and summer alike, it is a popular excursion destination. Experienced skiers can experience a run down its impressive black slope. Others, after having taken in the stunning view can enjoy the ride back down in the cable car. Last but not least, adventurous guests can get a thrill from the highest zip line in Europe, which sets off from Mont Fort and ends at the Col des Gentianes.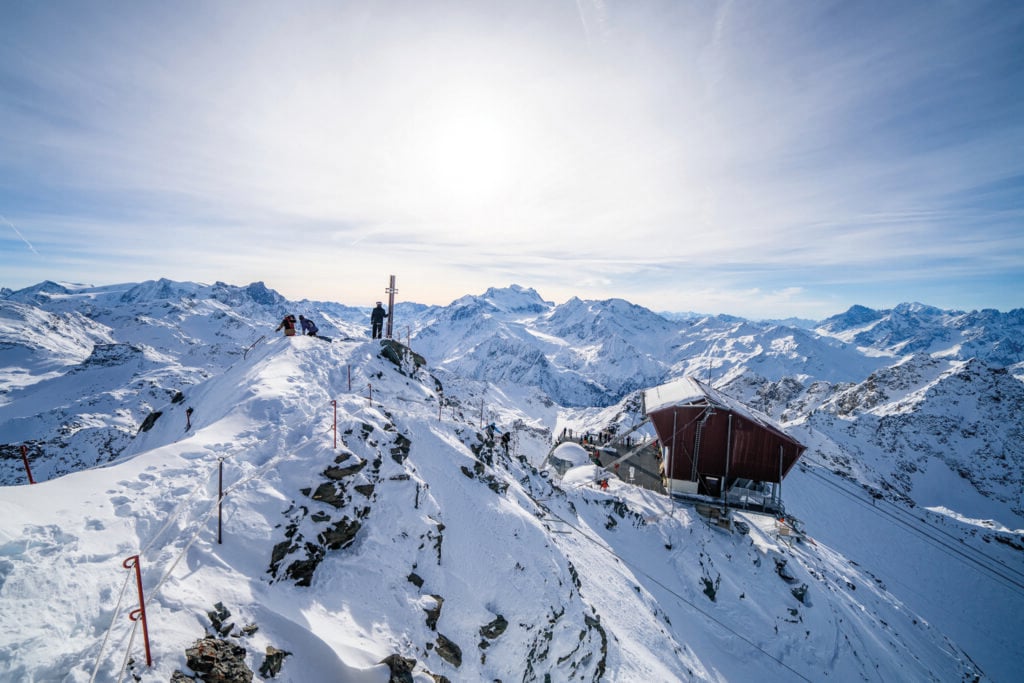 The ski domain
Nendaz is located in the heart of one of the largest ski domains in Europe, the 4 Vallées. Over 400 kilometres of slopes await ski enthusiasts! From the beginner to the most experienced skier, everyone will find a slope to suit their taste and level. Good snow conditions are guaranteed from December to April. For absolute beginners, three snow gardens, six ski schools and numerous blue runs are available.
Dare to ski !
If you would like to take up skiing or get back on the slopes after a long pause, then our "Dare to ski" offer is for you: an all-inclusive offer, including lessons, lift pass and equipment (skis, boots and helmet). This package is specially designed for all adults who wish to take up skiing (again). With this offer, you also benefit from discounts with some of our partners. If you wish, after your lesson, you can also enjoy a moment of relaxation at the Spa in the Hotel Nendaz 4 Vallées at a reduced price.
Lunch on the slopes at a special price can also be combined within this package.
The Dare to ski package is available on the following dates:
• 7th and 8th of January 2023
• 14th and 15th of January 2023
• 21st and 22nd of January 2023
• 28th and 29th of January 2023
• 4th and 5th of March 2023
• 11th and 12th of March 2023
• 18th and 19th of March 2023
• 25th and 26th of March 2023
If you choose the option excluding lunch, the price of this special package is CHF 122. If you wish to include lunch, the price is CHF 142.
Hesitate no longer and come and enjoy the slopes in Nendaz in the heart of the 4 Vallées.
Further information concerning this package here.