Article
Youth Forum Switzerland 2019: Understanding our World – Sustaining our Future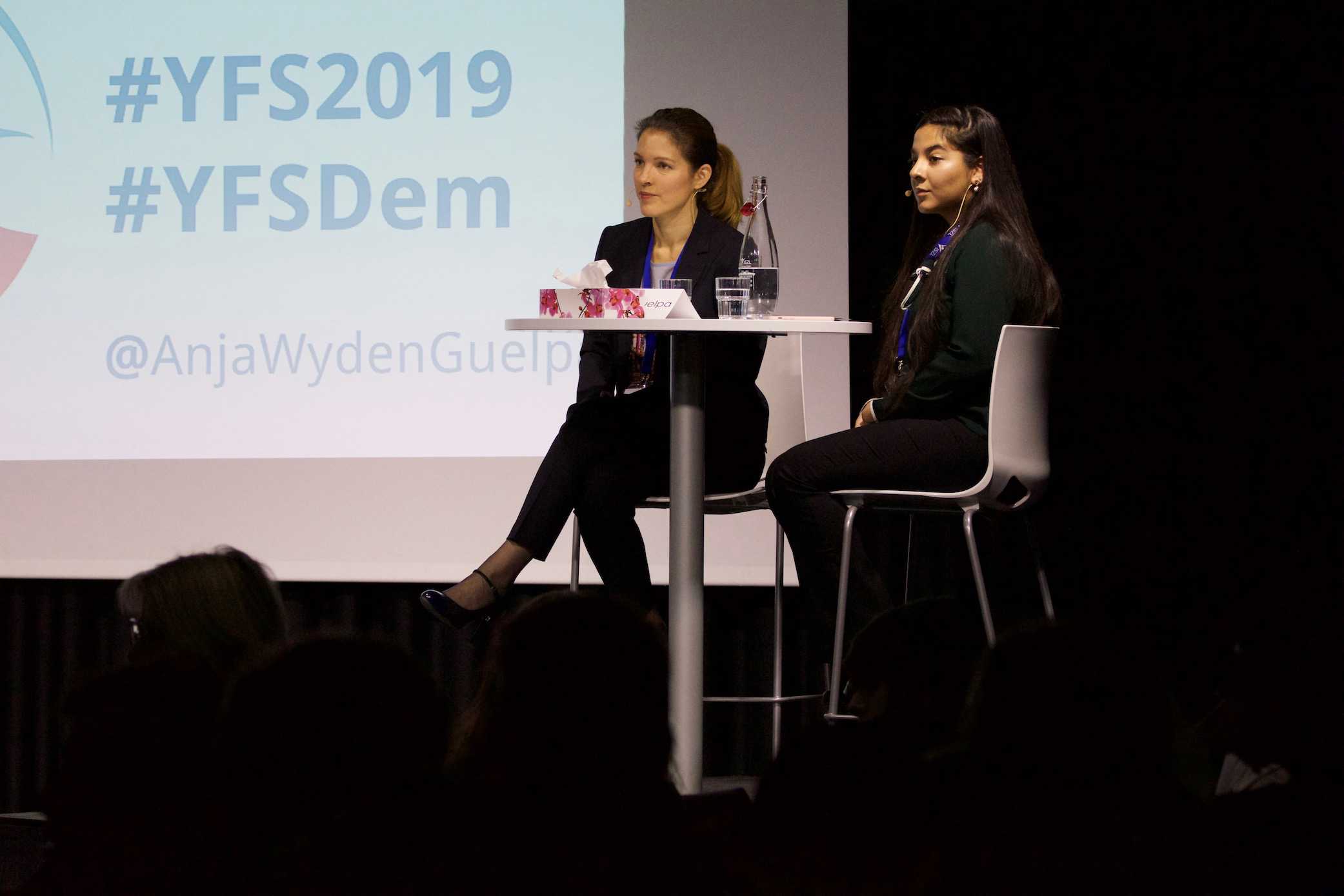 On Thursday 17 January, the International School of Zug and Luzern hosted the second annual Youth Forum Switzerland (YFS). This world-class event brought together 32 leading global changemakers who, with ISZL and visiting students, explored pressing global issues affecting today's youth. The day was comprised of panel discussions and TED-style talks which centred around this year's theme of 'Understanding our World – Sustaining our Future'. Guest speakers included Anja Wyden Guelpa (Switzerland), former Chancellor of Geneva, Cathal Murphy (Ireland), a mental health documentary filmmaker and Dr Estefania Tapias (Colombia), a researcher and lecturer at ETH Zurich.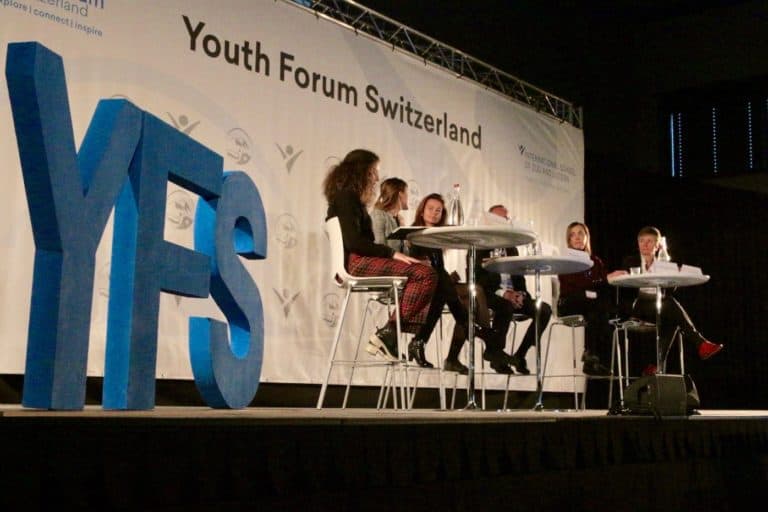 YFS drew its inspiration from a group of globally engaged ISZL High School students who attended the World Economic Forum's Open Forum Davos in January 2017. They were inspired to organise an event in the same spirit with the aim of giving youth a voice in global issues.
The inaugural Youth Forum Switzerland event in 2018 was the first event of its kind to be held in central Switzerland. Building on the success of last year's event, the YFS Team grew from 3 student organisers to more than 50. This year's event hosted over 600 students from ISZL and from 15 visiting local Swiss and International Schools, including the International Schools of Luxembourg, Bern and Basel.
A life-changing experience for students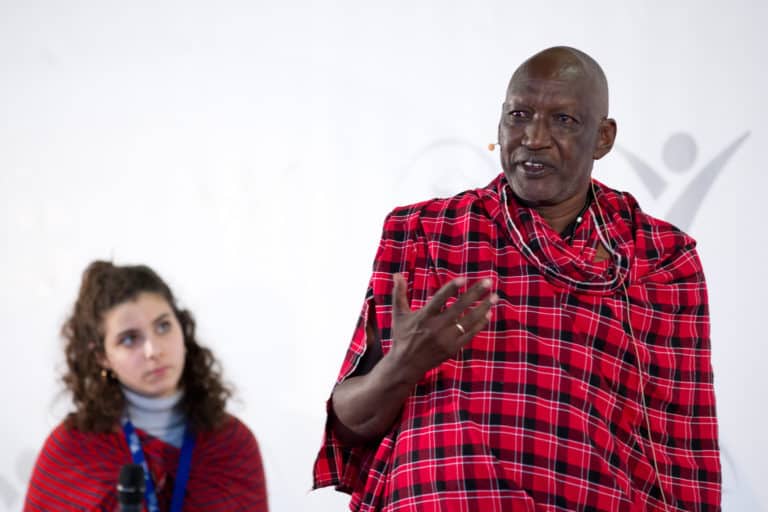 Chanine E, a lead student organiser of this year's event said of her experience, "It was incredible to see how YFS 2019 came together better than we thought after 8 months of planning and with a great team. Moving forward from last year's event to where we are now, with the second edition behind us, it is amazing to see how we have been able to prove that this event is more than just words, but also about actions. And this is something I hope YFS will continue to build upon in future."
One of the lead student organizers from YFS 2018, Camilla Russo, returned to ISZL to attend this year's event and had this message for the YFS team of 2019: "I am so proud of your hard work and of the significant developments of the forum within only one year. That is incredible and it only makes me more eager to see it grow in the future. By experiencing YFS 2019 differently from last year, I was able to listen to conversations between students that truly confirmed the importance of a platform such as YFS. I left the forum with helpful tips, new contacts and exciting ideas for new projects."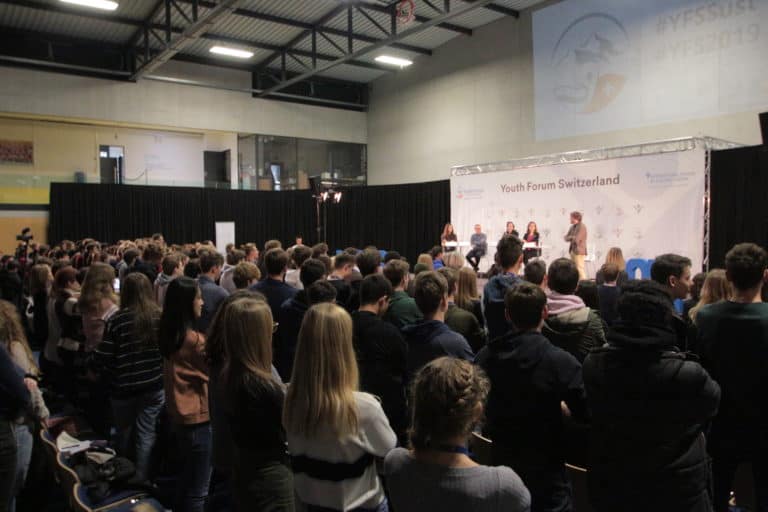 A guest teacher from a visiting school shared, "Thank you for both an informative and inspirational day. If I can give you the feedback of one student whom I thought might be least interested, her immediate response was "It was life-changing", before elaborating at length about her experience. What more valued tribute could a student give? Congratulations to all your students and staff who played a part; I look forward to forums to come."
Another teacher from a visiting international school shared their experiences, "We enjoyed all the speakers and panels and our students will use the experience in their Global Politics class. I really liked how accessible the speakers were after they were finished their presentations. As usual, the student speakers were well prepared and kept things moving. Some highlights for me: Jaideep is a real mover and shaker. I was able to find ISZL students who had gone on his Himalaya electrification project. Wow – sounded like one of those moments they will remember forever! The talks from Trevor and Ole were outstanding and this alone made the conference worth attending. I look forward to having students here view their talk once posted to the YFS YouTube channel. Some of my students positively commented on Marc Buckley's opening presentation and we had a long talk about Geneva's e-voting scheme presented by Anja Wyden Guelpa. The carbon neutral project is a wonderful example of what can happen when an entire school community gets behind a shared project. That's the sort of action that can make a difference in the world – well done!"
Inspiring Action
In his closing address, Franklin L, ISZL student and YFS Team member, announced ISZL's commitment to becoming carbon neutral before the current Grade 9 students graduate in 2022. The next goal is for the school to become carbon negative (to offset more carbon than we generate). This will be achieved by funding renewable energy and tree planting projects in association with our PDW partnerships in India, Ghana and Iceland, where carbon reductions can be calculated and certified by third-party organisations.
Lead YFS Organiser and ISZL Humanities teacher, Fabio Paron, said 'What an extraordinary few days we have had of learning, connecting and inspiring youth. It is humbling to work at a school where so many adults see the value of the agentic learning opportunities YFS provides to youth from around Europe'.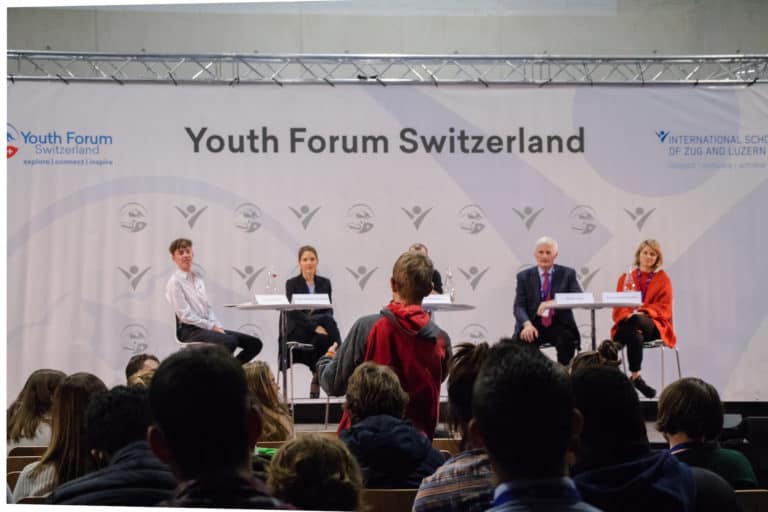 YFS 2109 was made possible by the generosity of donations to ISZL's Fund for Excellence, enabling a unique learning opportunity, not only for those students directly involved with putting together YFS 2019, but for all students who participated in this large scale event and gained interesting perspectives from leading change makers.
We are very proud of this successful event led by ISZL students and look forward to the learning outcomes such a positive experience creates.
To find out more about the International School of Zug and Luzern please visit our website www.iszl.ch.