Winterthur, Switzerland
Academia Bilingual School Winterthur
Academia Bilingual School is a small by design, private school that provides excellent bilingual teaching in an international environment. From Kindergarten to the end of Secondary School we support our pupils to develop and achieve their full potential. Our pupils enjoy an attentive and respectful environment, small classes, bilingual teaching in German and English as well as personal support.
Visit School Website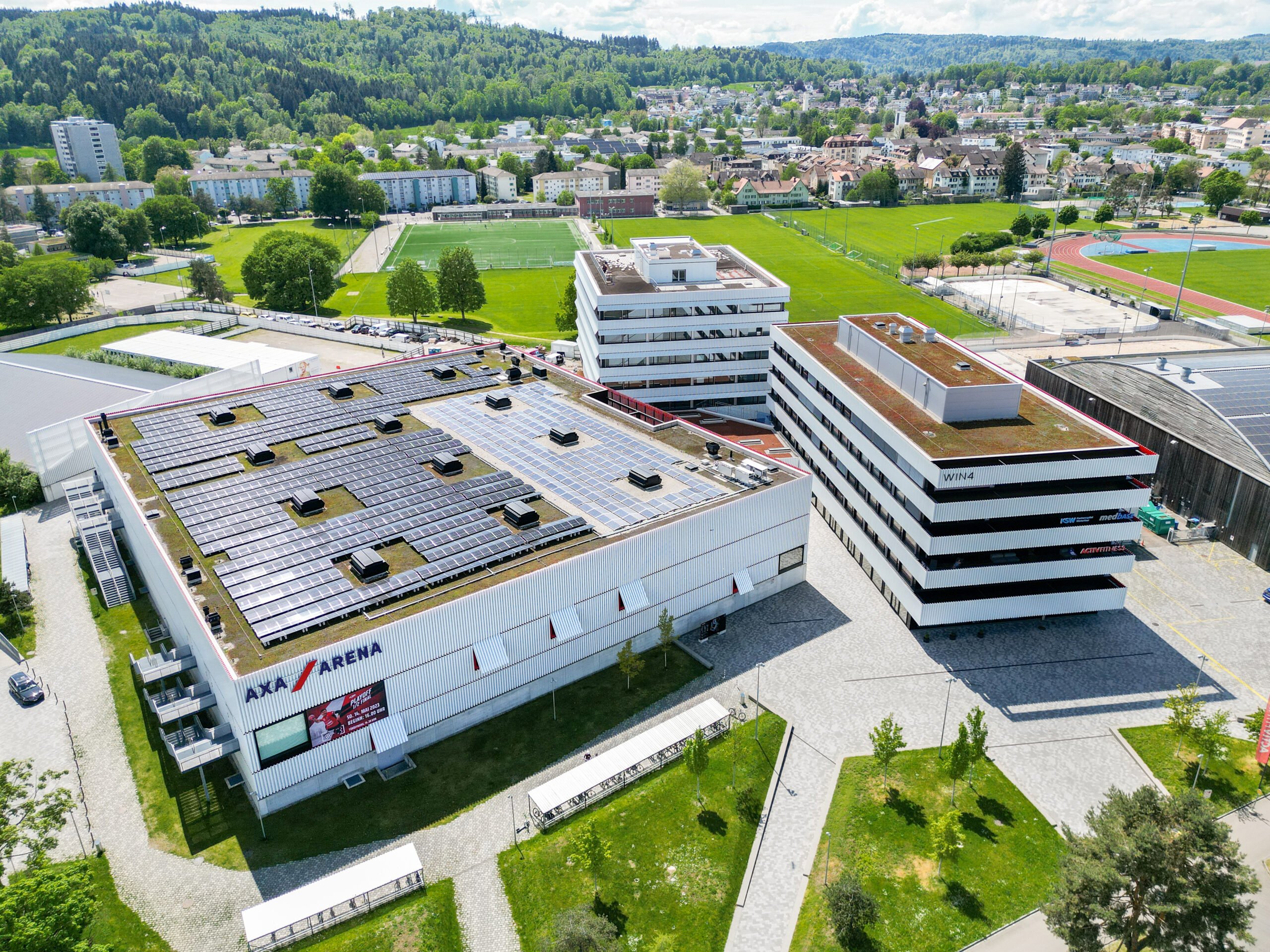 About Academia Bilingual School Winterthur
We are a small, private school community in Winterthur offering excellent bilingual education in an international environment. Personal contact with parents and individual support for our students is particularly important to us. Academia Bilingual School Winterthur is recognized by the Canton of Zurich. This enables our students to transfer to a public school in Switzerland or abroad at any time.
We teach a consistent bilingual programme
Qualified native-speaking teachers convey their language with enthusiasm and promote the joy of learning. Teaching is composed of half weeks in German and English.
We support each child individually
As a private school with small classes, we are committed to focus more on the requirements, strengths and learning pace of each child. We are convinced that this helps our students to become competent lifelong learners.
We convey more than knowledge
We attach special importance to logical and creative thinking as well as eloquence in at least two languages. Self-reliance, capacity for teamwork, motivation, cultural awareness and respect as well as the ability to solve problems are promoted by means of diverse projects.
We offer a variety of connection options
Pupils in Winterthur can continue their schooling at our English-language college Academia International School or at Swiss Academy Zurich after year 8 without entrance exams. Alternatively, we also prepare our students for transfer to public high school or other upper secondary schools.
We have an international orientation
We work on the basis of the curriculum of the Canton Basel-Stadt or Zurich. We also make use of international curricula – in particular the Cambridge International Curriculum. This makes it possible to switch to state-run and further education schools at any time – in Switzerland or abroad. There are many Swiss and international families in our school community and our communication is open, uncomplicated and bilingual.
We can also look after your child outside lesson times
Our all-day school is open from 7.15 in the morning until 6.30. We offer homework supervision and lunch, a diverse recreational afternoon programme as well as various holiday activities.
This makes us unique
Strength-based lessons
Focus of the personal development of each child
Experienced, qualified native-speaking teachers
Additional teachers for individual support
Transparent and open communication culture
Sports
Gym / Weights / Fitness / Conditioning
Table Tennis
Extracurricular Activities
Art Club
Cooking
Music Classes
STEAM (Science, Tech, Engineering, Arts & Maths)
Facilities
Art Studio
Gym / Fitness Centre
Home Economics / Cookery / Kitchens
Indoor Sports Hall
Library
Music Practice Rooms
School Dining Room and Catering
Science Labs
Sports Fields
Curriculum
Cambridge International Examinations (CIE)
Lehrplan 21
Lehrplan Zurich