Villars-sur-Ollon, Switzerland
Collège Alpin International Beau Soleil
At Beau Soleil, we believe it's what you do that counts. Founded in 1910, we provide an outstanding full boarding education with extraordinary opportunities for students aged 11 -18 years. Over 55 nationalities are represented on campus and students build an international network of connections and friends to last a lifetime. Our 4:1 student to teacher ratio ensures individual attention.
Visit School Website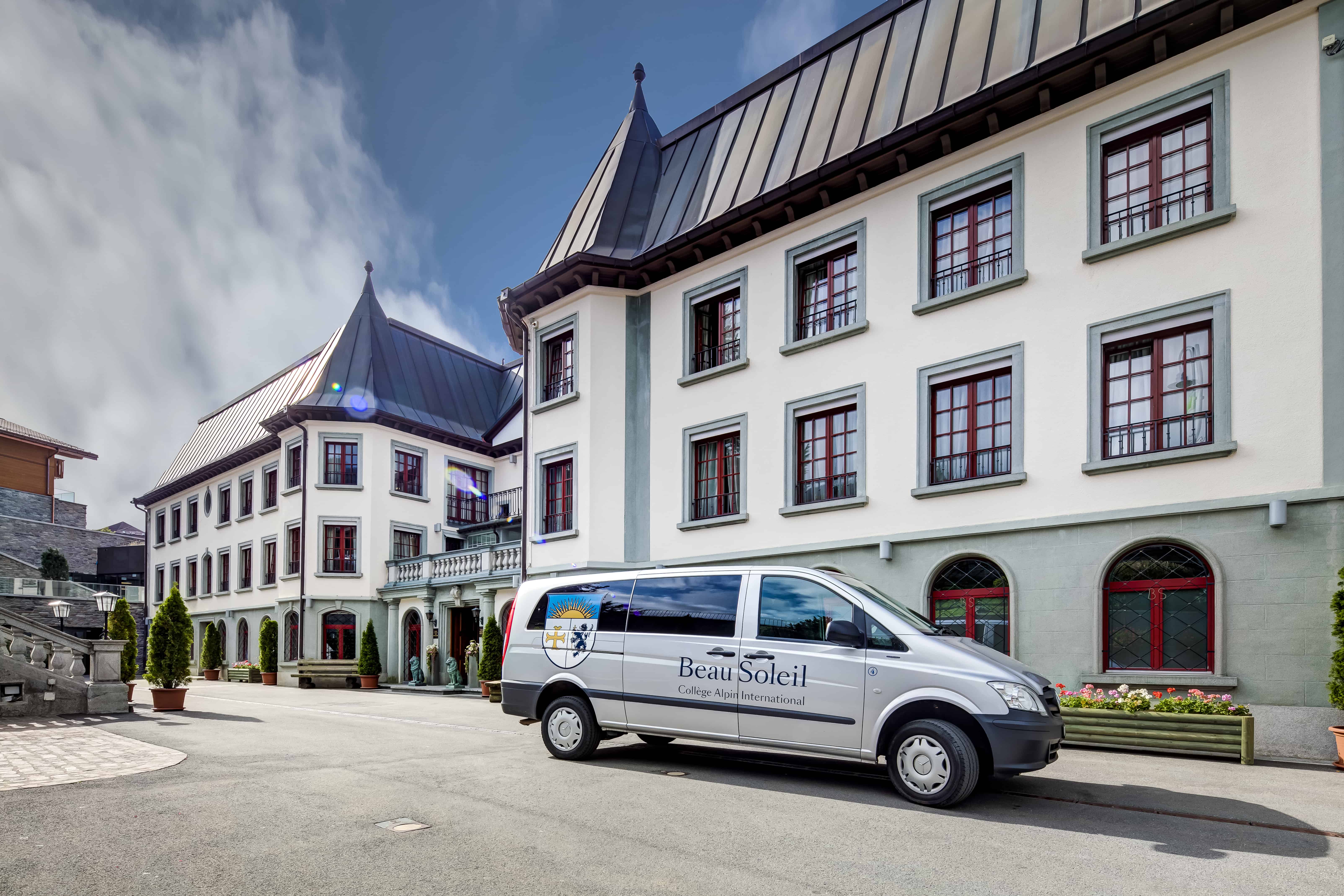 Facts
| | |
| --- | --- |
| Ages | 11 - 18 |
| Number of children | 260 |
| Languages | English, French |
| Average class size | 10 |
| Special education needs | Yes |
| Day/Boarding | Full Boarding |
| Website | www.beausoleil.ch |
Video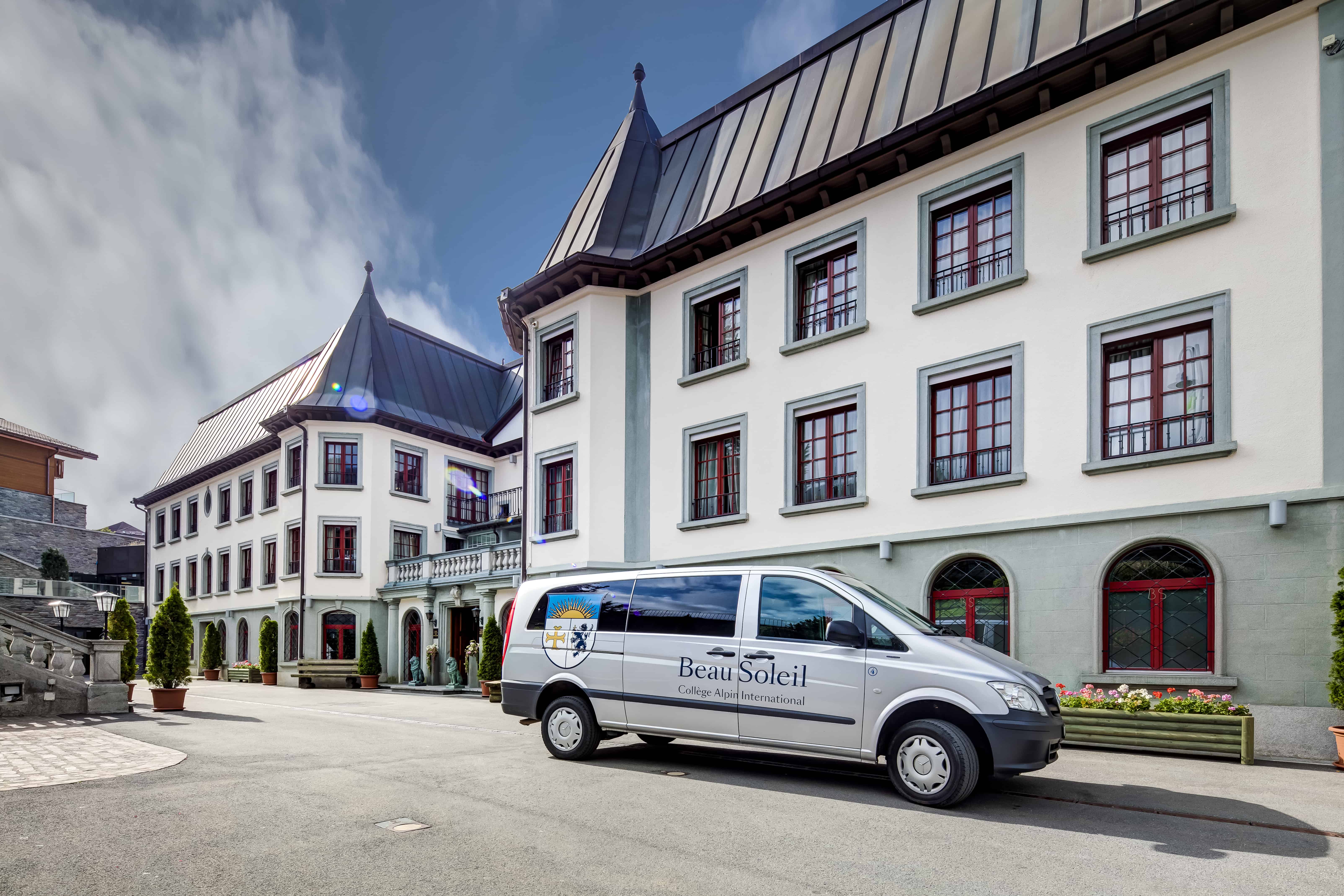 About Collège Alpin International Beau Soleil
Collège Alpin International Beau Soleil: A Family Atmosphere for Exceptional Global Education
Collège Alpin International Beau Soleil is a prestigious international boarding school located in the picturesque Swiss Alps. With students hailing from over 55 different nations, the school's educational philosophy encourages students to be the best they can be, embodying the belief that actions speak louder than words.
A Close-Knit Community and Individual Attention
With a capacity of only 260 students, Beau Soleil fosters a family atmosphere, providing a home-away-from-home boarding experience. This close-knit community ensures that students receive individual attention, helping them to reach their full potential.
Exciting Experiences for Holistic Development
Beau Soleil offers a wide range of exciting experiences both inside and outside the classroom, including extended curriculum days, educational trips worldwide, full-school challenges, and a winter ski program. These activities help students develop essential skills such as teamwork, collaboration, and resilience, all while fostering a greater understanding and appreciation of the world around them.
Outstanding Academic Results and Supportive Teaching Staff
The passionate teaching staff at Collège Alpin International Beau Soleil inspire and support students to achieve outstanding academic results. By providing a genuinely international educational experience in a safe and scenic alpine location, Beau Soleil has long been regarded as one of Switzerland's finest schools.
A Truly International Education in a Stunning Alpine Setting
Collège Alpin International Beau Soleil combines a beautiful and secure environment with a world-class education. The school's focus on individual attention, exceptional experiences, and passionate teaching staff ensures that students are well-prepared for their future endeavors, both academically and personally.
Collège Alpin International Beau Soleil offers a unique international educational experience in a stunning alpine location. With its close-knit community, exceptional experiences, and outstanding academic results, Beau Soleil is a top choice for students seeking a truly global education in a nurturing and inspiring environment.
Sports
Basketball
Cross Country Running Club
Dance
Downhill Skiing
Swimming
Tennis
Trampolining
Volleyball
Yoga
Extracurricular Activities
Chess Club
Debating
Photography
STEAM (Science, Tech, Engineering, Arts & Maths)
Young Enterprise
Facilities
Art Studio
Classrooms with Smart/Promethean Boards
Dance Studio
Gym / Fitness Centre
Indoor Sports Hall
Integrated IT
Music Practice Rooms
Recording Studio
School Dining Room and Catering
Sports Fields
Swimming Pool
Curriculum
Bilingual Programme
English National Curriculum
French Brevet
High School Diploma
IB Diploma Programme (IBDP)
IGCSE
International Middle Years Curriculum (IMYC)
Contact