Geneva, Switzerland
Collège du Léman
Collège du Léman is an international Day and Boarding School in Geneva, Switzerland. The school offers personalised learning journeys for boys and girls, 2 to 18 years old. Students can follow English, French or bilingual programmes leading to a choice of graduating diplomas: the IB (DP and CP), French Bac, Maturité Suisse and American-style High School Diploma with Advanced Placements.
Visit School Website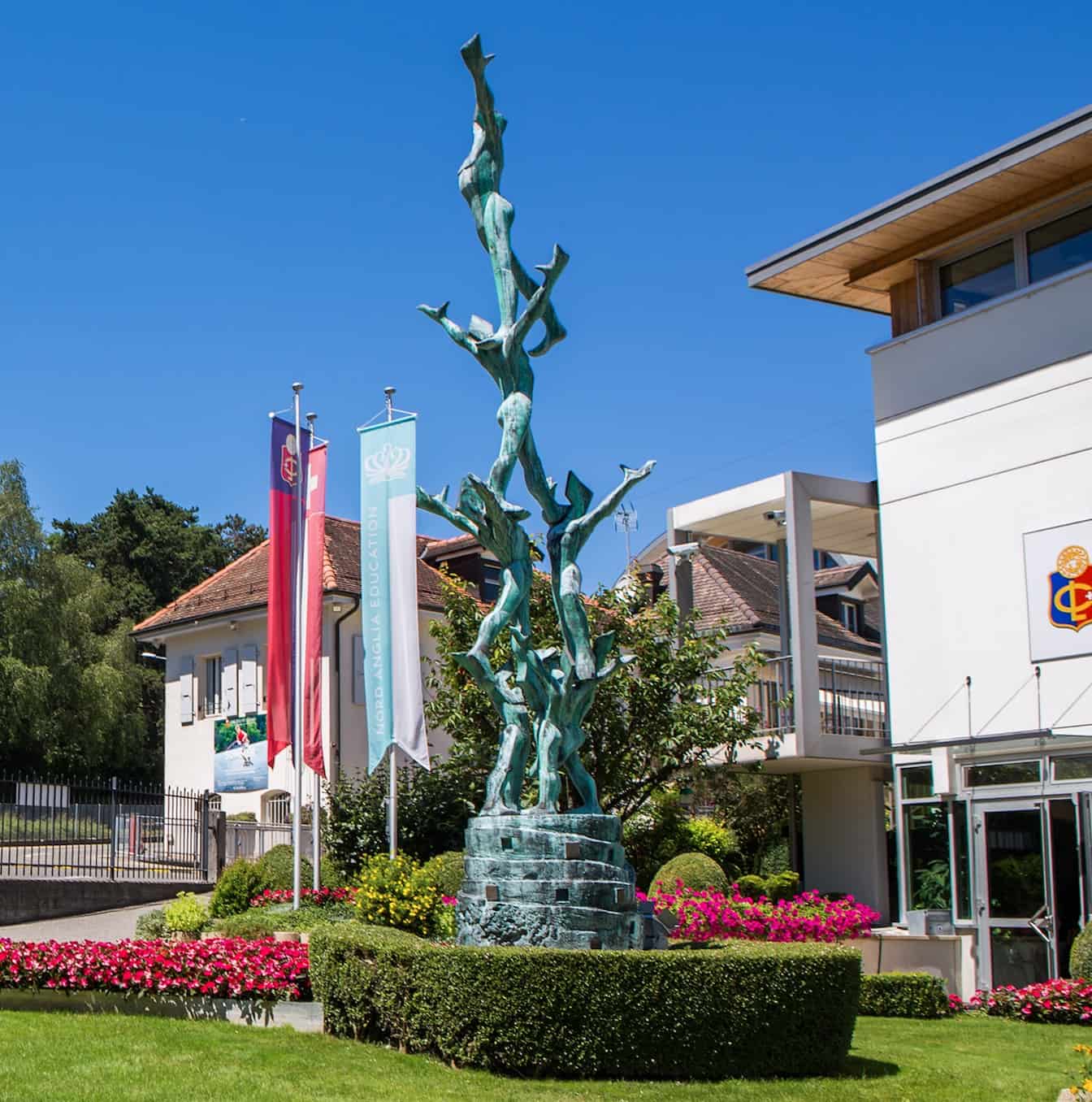 Facts
| | |
| --- | --- |
| Ages | 2 - 18 |
| Number of children | 1800 |
| Languages | English, French |
| Special education needs | Yes |
| Day/Boarding | Day School, Flexi Boarding, Full Boarding, Weekly Boarding |
| Website | www.nordangliaeducation.com |
Video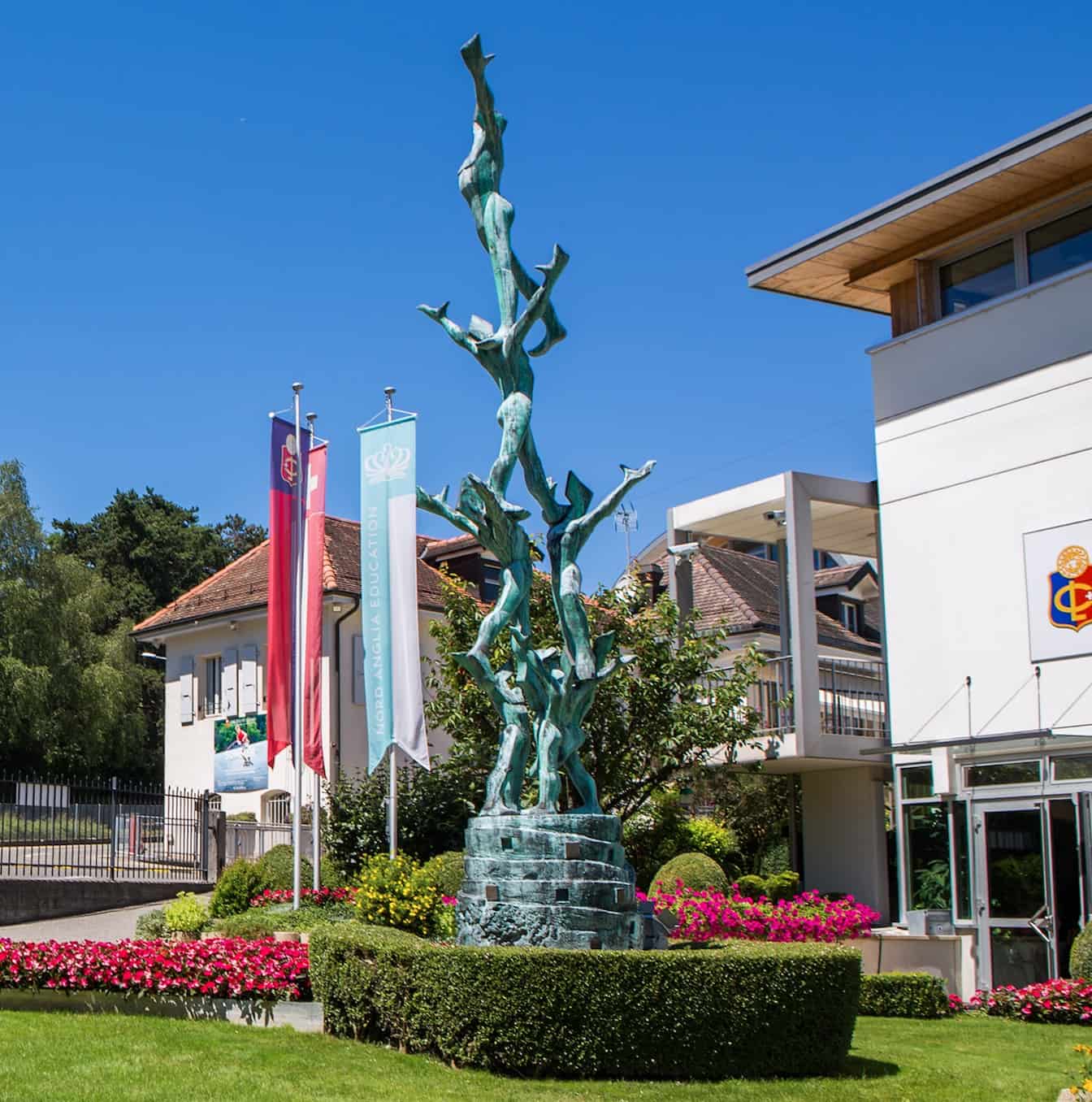 About Collège du Léman
A tailor-made learning experience
On a stunning green campus between the lake and the mountains, Collège du Léman offers a welcoming community where your child can learn with confidence.
The diversity of our five diplomas combined with 100+ extra-curricular activities allows us to tailor our exceptional breadth of learning options to the needs of each student. World-class teachers support your child's development in small classes. Our tailor-made English/French and bilingual programmes are enriched by unique collaborations with MIT, UNICEF and the Juilliard School of New York.
This approach encourages each child to discover and develop their individual strengths.
Academic excellence
We offer a choice between International Baccalaureate, Swiss Maturité, French Baccalaureate and American diplomas, allowing students to choose the path that suits them best – carefully guided by their teachers. Our students achieved a 100% pass rate across our diplomas and go on to universities around the world, including those in the top 50.
As an international Swiss school, we aim for high standards of excellence in everything we do to inspire each student to be their best self.
A truly international community
We shape students who harness differences to change the world for the better. Our "RISE" values of Respect, Internationalism, Spirit and Excellence are at the heart of everything we do, bringing together our community of students from 110 countries and teachers representing 35 nationalities.
Collège du Léman is part of the virtual Global Campus of Nord Anglia schools – present in more than 30 countries. Being part of such a vibrant community enables our students to make powerful, lifelong, global connections.
Our landscaped campus offers your child's a relaxing place to learn, as well as an opportunity to experience the beauty of Switzerland. Here our students are within easy reach of both the city and the mountains and have the freedom to study, make new friends and discover new interests.
Our facilities are improving all the time, adding new technologies and creating a more pleasant environment for students. Our 5,000 square metre Olympus Gymnasium provides the school with a modern multi-purpose building for sport and culture.
Our campus features light and modern classrooms in which students can learn, working in groups and individually using the latest technology.
We offer recreational areas that allow children the space to play outside while re-creating the campus feel of a modern university.
Sports
Badminton
Basketball
Cross Country Running Club
Dance
Golf
Gym / Weights / Fitness / Conditioning
Gymnastics
Horse Riding
Martial Arts
Netball
Pilates
Rugby
Sailing
Swimming
Tennis
Volleyball
Extracurricular Activities
Cooking
Cultural Excursions
Language Lessons
Model UN
Music Classes
Photography
Robotics and Programming
STEAM (Science, Tech, Engineering, Arts & Maths)
Facilities
Art Studio
Design Technology Labs / Maker Spaces
Gym / Fitness Centre
Music Practice Rooms
Science Labs
Sports Fields
Tennis Courts
Theatre
Contact