Geneva, Switzerland
Ecole Moser Genève
Founded by Henri Moser in 1961, Ecole Moser is a Swiss private school for children aged 7 to 18 in Geneva. The school currently hosts around 750 students. The Geneva campus offers a wide range of study options and a variety of qualifications. Pupils have the opportunity to sit a Swiss cantonal Maturité examination. The Swiss Maturité is recognised at the Federal level, respected worldwide and gives direct entrance to any Swiss university.
Visit School Website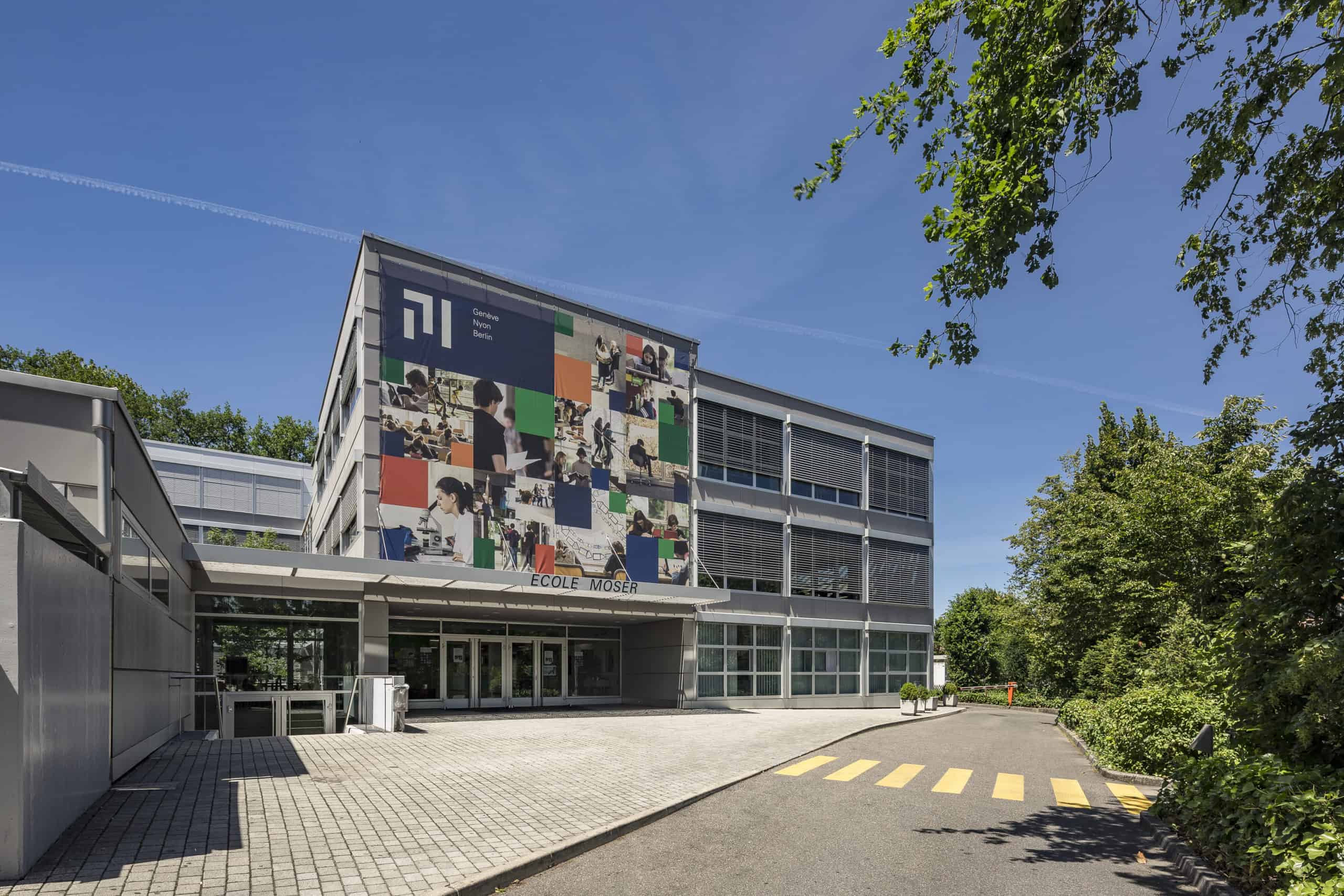 Facts
| | |
| --- | --- |
| Ages | 7 - 18 |
| Number of children | 710 |
| Languages | English, French, German |
| Special education needs | Yes |
| Day/Boarding | Day School |
| Website | www.ecolemoser.ch |
Video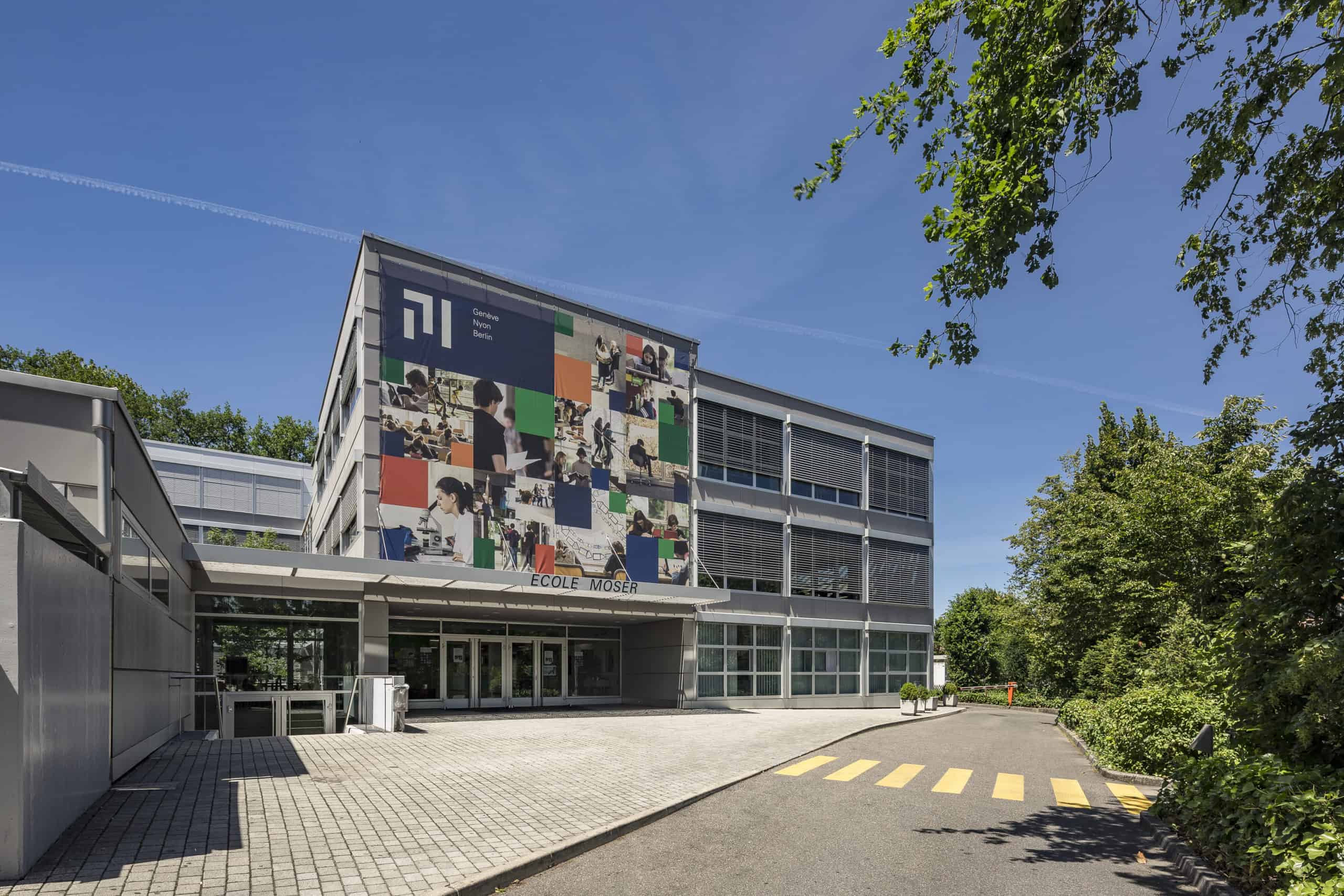 About Ecole Moser Genève
Ecole Moser Geneva: Multilingual Swiss Private School for Holistic Education and Future Success
Ecole Moser, founded by Henri Moser in 1961, is a Swiss private school in Geneva, Switzerland, catering to students aged 8-18. With around 710 students from 5th Primary Year to Upper Secondary, the school focuses on creating a caring environment, academic rigor, science, and immersive language learning. Students are taught in three languages: French, German, and English, ensuring a well-rounded and multilingual education.
All three Moser schools (Geneva, Nyon, and Berlin) share the same goal: to inspire learning and develop students' creativity for success in the present and future.
Primary School: Immersive Multilingual Education from the Start
Ecole Moser Primary School begins in the 5th year for children aged 8. The caring environment fosters self-esteem and confident learning. The school's unique approach to immersion language learning ensures students are taught in French, German, and English from the beginning, reinforcing language skills and proficiency.
While a good command of French is required, English and German proficiency are not prerequisites. The primary school continues until the 8th year at 11 years old.
Secondary School 1: Preparing for Swiss Maturité with a Multilingual Focus
Secondary 1 at Ecole Moser offers excellent multilingual preparation for the Swiss Maturité. The school encourages creativity and a desire to learn through collaborative group work. Sciences play an integral role in the curriculum, supported by two new laboratory facilities and partnerships with local universities.
Secondary School 2: Pre-University Education for Autonomous Success
The Henri Moser College spans three years, culminating in the Swiss Maturité. With a unique "pre-university" concept, the program aims to develop autonomous students with strong academic and social competence, preparing them for university and the workforce.
Double Diploma: Swiss Maturité and International Baccalaureate
Ecole Moser is the only French-speaking Swiss school offering an exclusive double diploma combining the Swiss Maturité and International Baccalaureate. This combination blends the high academic standards of the Maturité with the social skills valued by the International Baccalaureate, opening doors to Swiss universities and facilitating access to international universities.
Ecole Moser provides a comprehensive education emphasizing academic rigour, multilingual immersion, and personal growth, preparing students for a successful future in an increasingly globalized world.
Sports
Basketball
Climbing Club
Dance
Downhill Skiing
Golf
Hockey
Rugby
Self Defence
Soccer
Table Tennis
Tennis
Yoga
Extracurricular Activities
Chess Club
Cultural Excursions
Debating
Drama
Photography
Robotics and Programming
STEAM (Science, Tech, Engineering, Arts & Maths)
Facilities
Art Studio
Design Technology Labs / Maker Spaces
Gym / Fitness Centre
Indoor Sports Hall
Library
School Dining Room and Catering
Theatre
Curriculum
IB Diploma Programme (IBDP)
Swiss Maturité
Contact