Geneva, Switzerland
Institut Florimont
Since 1905, Institut Florimont has been preparing young people to find their place in the world. Founded by the Congregation of Catholic Missionaries of Saint Francois de Sales, Institut Florimont is under secular management since 1995. Today, it remains a private K-12 day school, co-educational, catholic but open to all religions for 1,500 children.
Visit School Website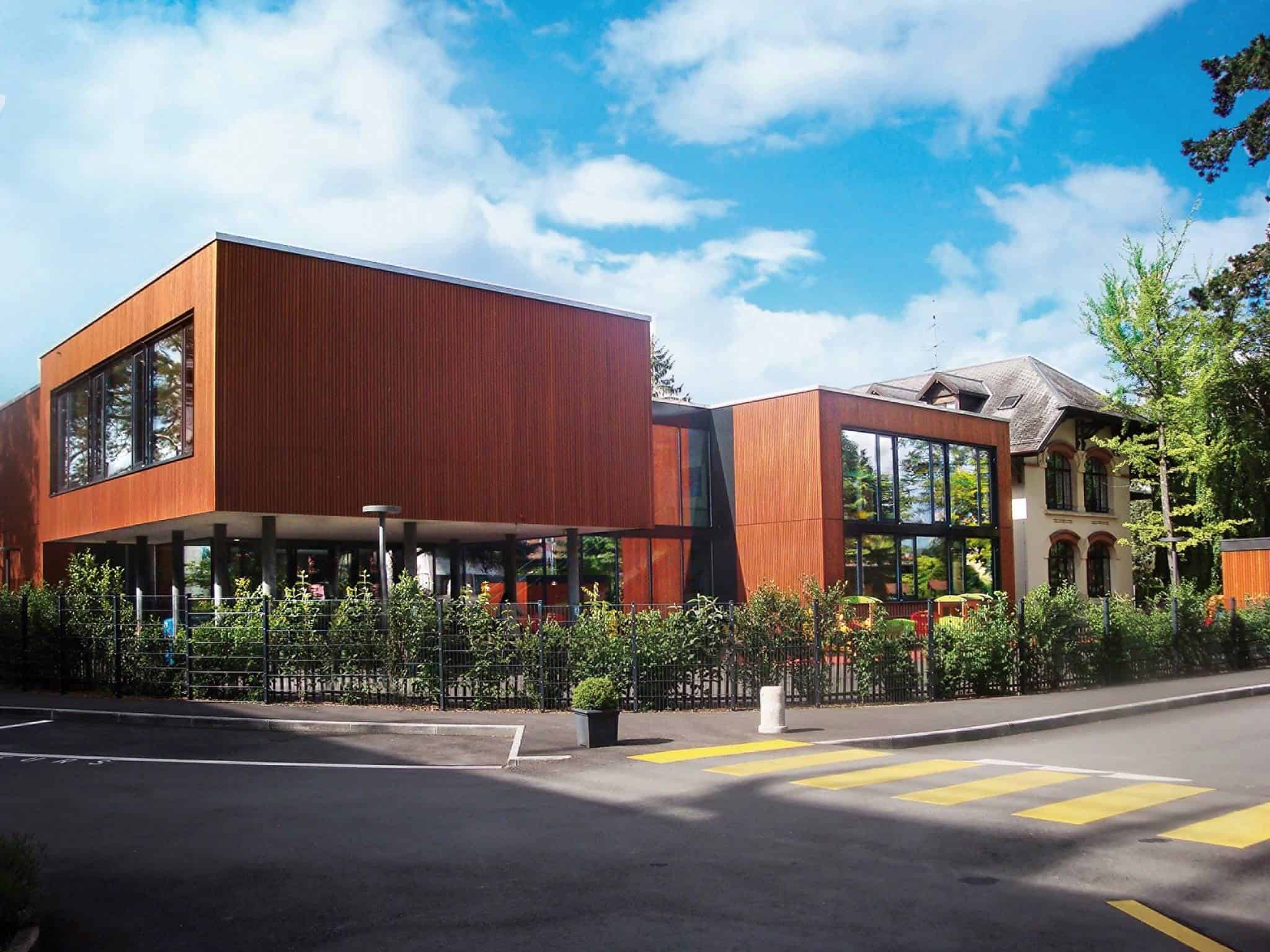 Facts
| | |
| --- | --- |
| Ages | 3 - 18 |
| Number of children | 1500 |
| Languages | English, French |
| Special education needs | Yes |
| Day/Boarding | Day School |
| Website | www.florimont.ch |
About Institut Florimont
Institut Florimont: A Multicultural Co-Educational Day School in Switzerland
Institut Florimont is a co-educational day school in Switzerland that offers a complete education for 1,500 students aged 3 to 18. From kindergarten to graduation, students can earn one of three diplomas: the French Baccalaureate, the Swiss Maturité, or the bilingual (French-English) International Baccalaureate. With a student body representing over 50 nationalities, Florimont fosters a rich multicultural and multilingual learning environment.
Language Learning and Bilingual Education
The importance of language learning at Florimont is evident in their diverse language program. In addition to English, the school places emphasis on German, Chinese, Spanish, and Italian. Bilingual classes in French and English are offered starting from the first year of middle school, providing students with a strong foundation in both languages.
Global Partnerships and Activities for University Applications
Florimont prioritizes partnerships and exchanges with leading schools worldwide, as well as various activities that add value to university applications. Students are encouraged to be entrepreneurial, bold, adaptable, and creative to not only strengthen their university applications, but also prepare them for future professional challenges.
Continuity and Coherence in the Program of Study
All sections of Florimont work together to ensure the continuity and coherence of the program of study. The school has clear procedures in place to integrate new students joining from other private or public schools successfully.
Support for Students and Close Communication with Parents
Florimont provides support to students through close communication with parents, additional lessons, and one-to-one tutoring. This comprehensive support system helps students achieve success in their studies.
Institut Florimont is a co-educational day school in Switzerland, offering a comprehensive education for students aged 3 to 18. With a focus on language learning, global partnerships, and personalized support, Florimont prepares its students for success in higher education and beyond.
Sports
Badminton
Basketball
Downhill Skiing
Gym / Weights / Fitness / Conditioning
Multi Sports
Soccer
Swimming
Tennis
Volleyball
Yoga
Extracurricular Activities
Chess Club
Cultural Excursions
Language Lessons
Model UN
Music Classes
Robotics and Programming
STEAM (Science, Tech, Engineering, Arts & Maths)
Facilities
Art Studio
Classrooms with Smart/Promethean Boards
Early Years Centre
Gym / Fitness Centre
Indoor Sports Hall
Integrated IT
Library
School Dining Room and Catering
Science Labs
Sports Fields
Theatre
Curriculum
French Baccalaureate
IB Diploma Programme (IBDP)
Swiss Maturité