Geneva, Switzerland
Institut International de Lancy
Founded in 1903, Institut International de Lancy (IIL) is a leading private school in Geneva. Through its French, English and bilingual programmes, the school helps students achieve outstanding academic results in an international and multicultural environment. IIL focuses on academic excellence and the personal development of its students, enabling them to develop their full potential and build knowledge that will accompany them throughout their lives. IIL welcomes students from preschool to secondary school, aged 3 to 19, and prepares them for major certifications, including the International Baccalaureate (IB), IGCSE, French National Brevet and French Baccalaureate.
Visit School Website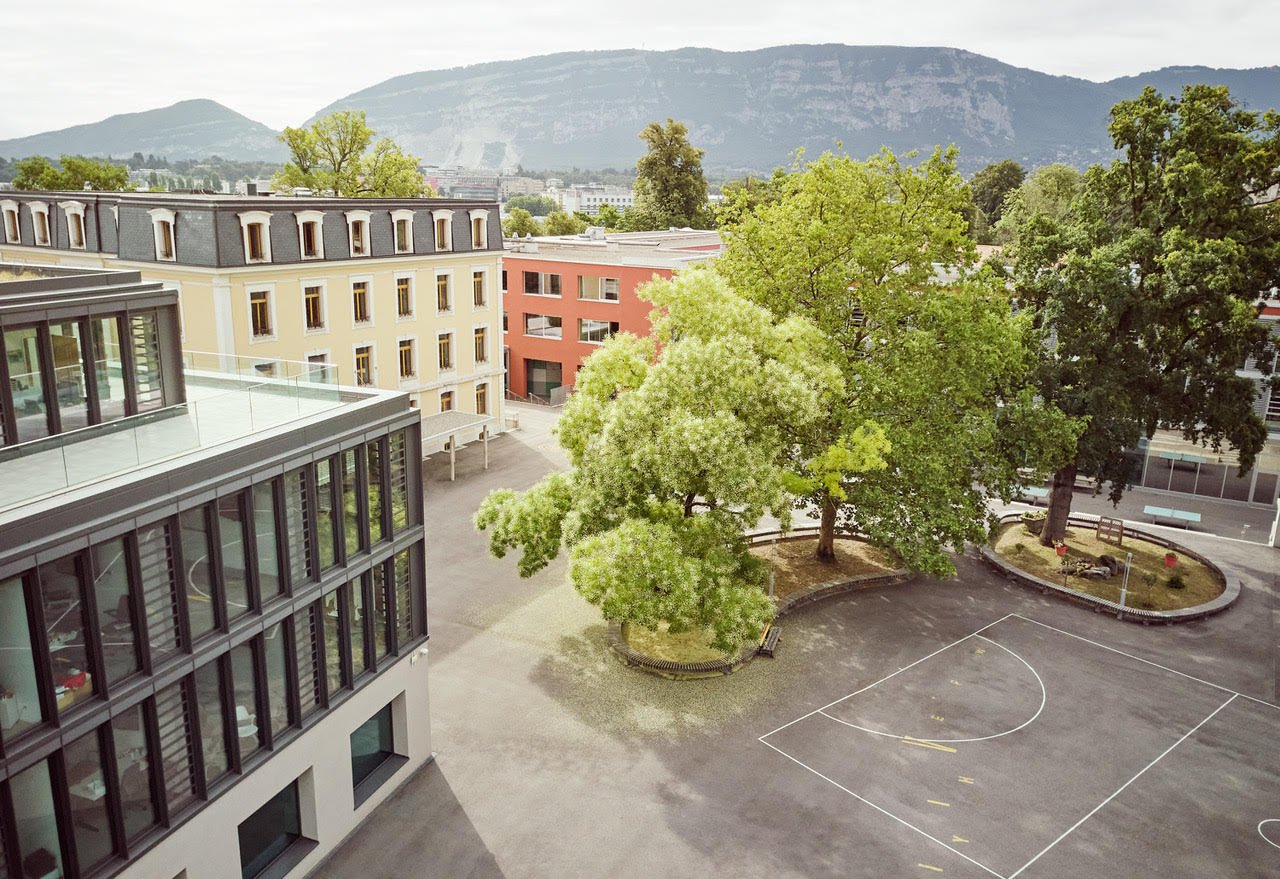 Facts
| | |
| --- | --- |
| Ages | 3 - 19 |
| Number of children | 1500 |
| Languages | English, French |
| Average class size | 20 |
| Special education needs | Yes |
| Day/Boarding | Day School |
| Website | www.iil.ch |
About Institut International de Lancy
Institut International de Lancy
IIL offers challenging and inspiring programmes with innovative pedagogy that encourages personal development and a strong emphasis on languages aiming for a bilingual outcome for all pupils, whether they are enrolled in the English, French or bilingual section.
In the English section students follow the National Curriculum for England, sit IGCSE examinations, and prepare for the IB Diploma with multilingual exam options. Children from the age of four are taught French as a foreign language.
Students in the French section follow the Education Nationale curriculum which leads to the French National Brevet and French Baccalaureate diplomas. Children learn English from the age of three.
An IB World School, IIL is certified to teach the International Baccalaureate Diploma Programme. The school is a Cambridge University examination centre and a member of the GESBF (Groupement des Ecoles Suisses qui préparent au Baccalauréat Français). The French Baccalaureate programme is taught under the aegis of the Académie de Grenoble.
The school prepares students for Cambridge, Trinity and IELTS examinations, as well as for a number of certified examinations in other languages.
In 2011, IIL became the first One to One iPad School in Switzerland. By incorporating digital tablets into its daily schedule, it created an accessible, individualised learning environment and a platform for clear information sharing between teachers, parents and students.
In order to best support students in their schooling and in line with its values of respect and tolerance, IIL is actively working to prevent bullying through the KiVa programme. This anti-bullying programme goes beyond simple conflict resolution. It is based on three pillars: prevention, intervention and monitoring. All IIL primary and secondary students benefit from preventive courses based on the values of empathy, tolerance and respect for differences. This programme extends beyond the classroom as every staff member at IIL has been trained and empowered to recognize and intervene.
Curriculum
Early Years
For students from 3 to 6 years old
3 paths with the bilingual outcome: English, French and bilingual
English section
Primary – National Curriculum of England
Secondary I – National Curriculum of England and the programme of Cambridge International Examination Board
International Baccalaureate Diploma Programme
French section
Primary, Secondary I & II
French Education Nationale curriculum
IIL students have access to a wide range of extracurricular activities, supervised study, sports, artistic or cultural activities allowing each student to deepen their knowledge and develop their curiosity : chess, football (soccer), gymnastics, uni-hockey, table tennis, basketball, netball, cricket, racket sports, yoga, sophrology, climbing, judo, guitar, piano, violin, cello, flute, introduction to music, make music on the iPad, ballet, flamenco, jazz hop, tap dancing, performing arts, coding, visual arts, media, drones, sewing, debate club, creative writing, drama, writers' club, German theater workshop, English reading club, photography club, design technology club, French reading club, scale model making.
Sports play an important part in the weekly timetable. Optional sports activities are also provided, and sports teachers train students for local, regional, national and international competitions.
Modern sports halls
Climbing wall
Basketball
Netball
Indoor Football
Sports
Basketball
Climbing Club
Cricket
Dance
Gym / Weights / Fitness / Conditioning
Gymnastics
Hockey
Martial Arts
Netball
Soccer
Table Tennis
Tennis
Yoga
Extracurricular Activities
Art Club
Chess Club
Design
Drama
Language Lessons
Music Classes
Photography
Robotics and Programming
Sewing
STEAM (Science, Tech, Engineering, Arts & Maths)
Facilities
Art Studio
Classrooms with Smart/Promethean Boards
Design Technology Labs / Maker Spaces
Gym / Fitness Centre
Indoor Sports Hall
Integrated IT
Library
Outdoor Playground
Recording Studio
School Dining Room and Catering
Science Labs
Theatre
Curriculum
English National Curriculum
French National Curriculum
IB Diploma Programme (IBDP)
IGCSE