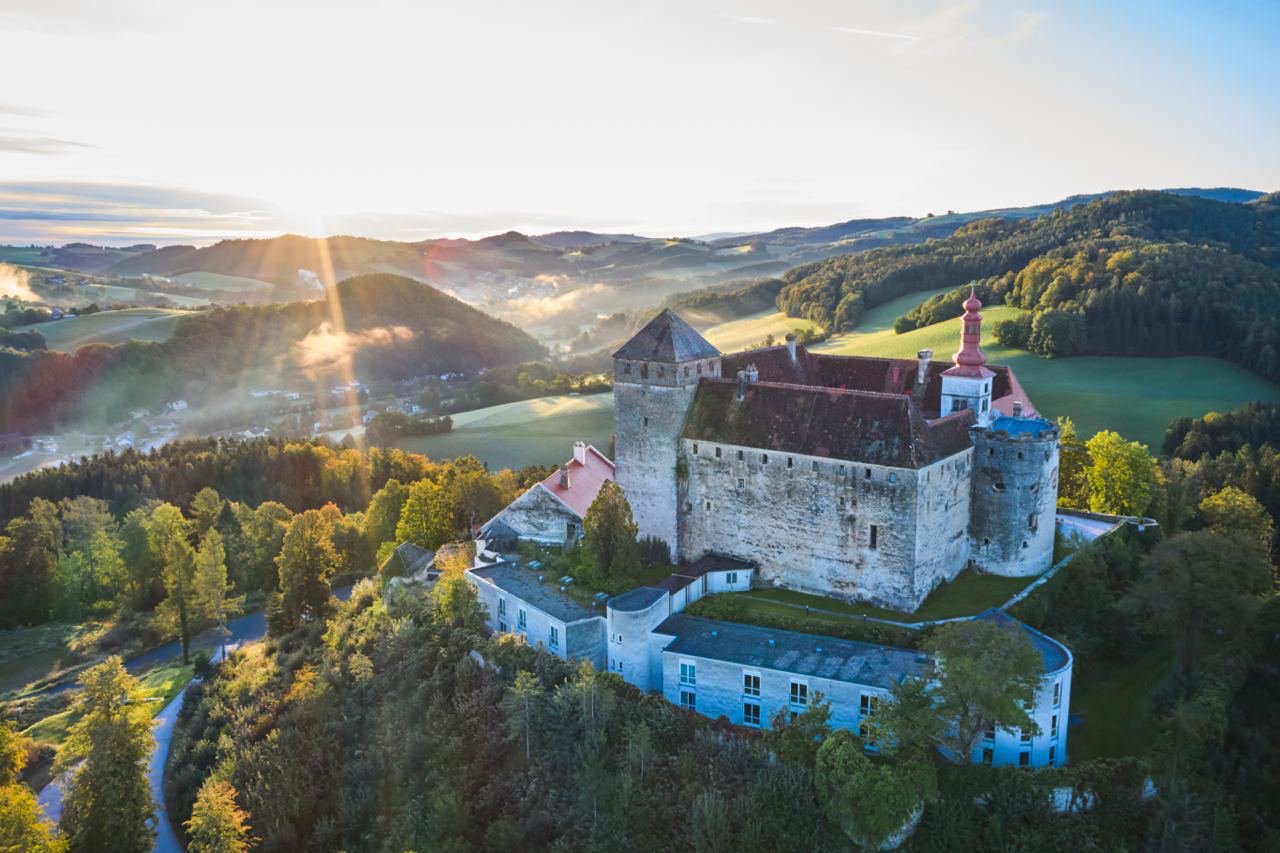 Facts
| | |
| --- | --- |
| Ages | 12 - 19 |
| Languages | English, French, German, Spanish |
| Day/Boarding | Full Boarding |
| Website | krumbach.school |
Video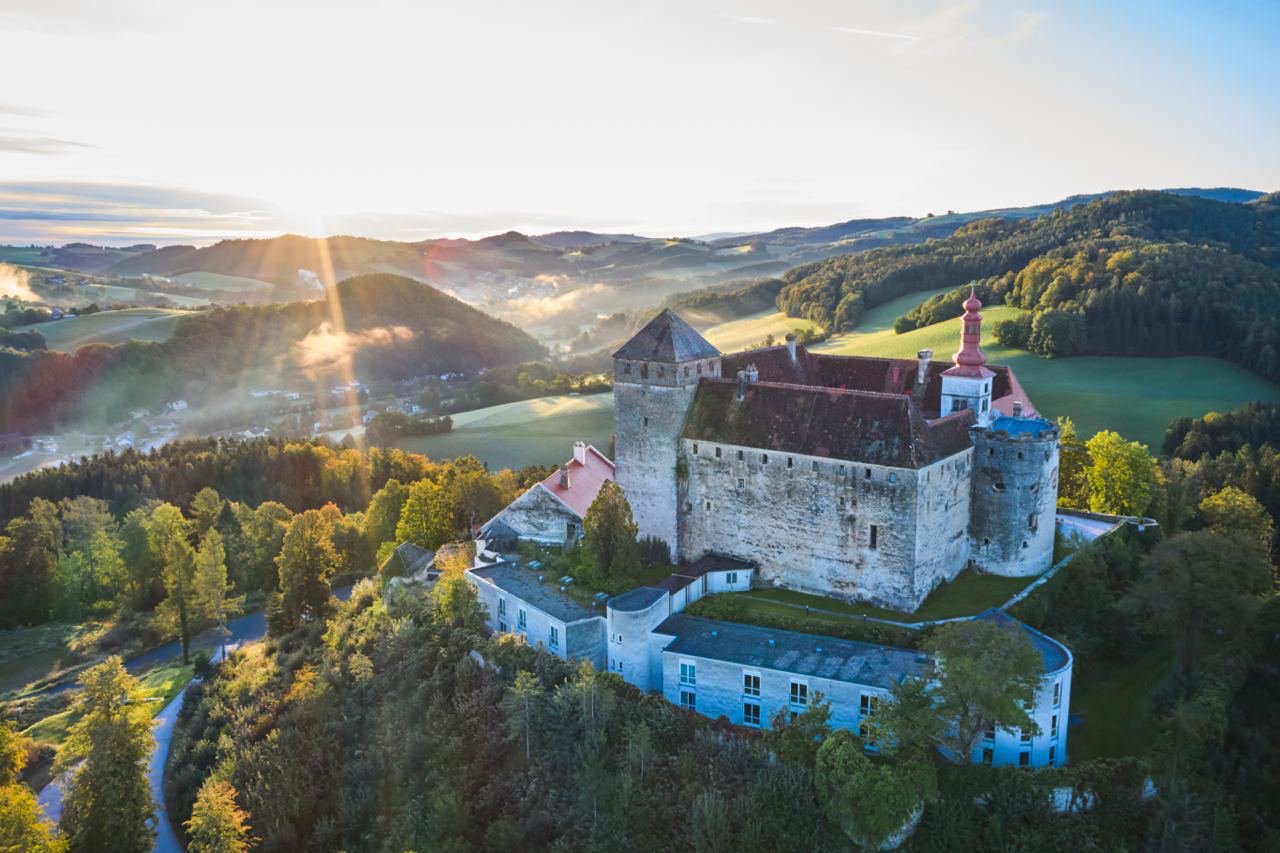 About Schloss Krumbach International School
A Unique Learning Environment at Schloss Krumbach International School
Are you seeking an exceptional education for your child in a secure, international environment, free from the negative aspects of today's digital world? Do you value a unique educational setting that fosters both academic knowledge and life skills? Then Schloss Krumbach International School is your perfect choice.
Balanced Approach to Learning and Well-being
Our approach to education goes beyond academics. We promote a healthy, active lifestyle and address issues such as smartphone addiction and cyber-bullying. We balance the need for high-quality education with the importance of building strong soft skills and developing well-rounded individuals.
Bilingual Education and Prestigious Diplomas
With us, students graduate fluent in both English and German, equipped with an internationally recognised diploma. This qualification paves the way to renowned universities across the UK, USA, Canada, and Europe, without the need for additional entrance exams.
Fusing Traditional and Innovative Education
SKIS is committed to a fusion of history and innovation. We practise digital detox, provide advanced teaching materials, and shield students from the risks of cyber-bullying, all within a bilingual and innovative educational framework.
Preparing Tomorrow's Leaders
Our students are not just learners; they are future leaders. We equip them with the necessary skills and knowledge to navigate a diverse, resource-conscious, and socially responsible future.
Our Accolades and Affiliations
IB World School offering the IB Diploma Programme
Austria's exclusive Cambridge Assessment International Education School offering the A-Level Diploma
Duke of Edinburgh (DoE) Award Centre
Member of the CIS (Council of International Schools)
Our Teaching and Learning Approach
We employ a bilingual approach to teaching, with German and English instruction throughout grades 7-9. English then becomes the medium of instruction from grade 10 onwards, preparing students for the IB Diploma or A-Level programmes.
Our Philosophy at Schloss Krumbach International School
We value the freedom to develop unique individuals and instil a sense of social and political responsibility in our students. We're more than a school; we're a community committed to nurturing, learning, and friendship.
Career Guidance and Support
Our dedicated Career Counselling Team helps students explore potential college and university options, facilitating the right choice of Diploma subjects.
Schloss Krumbach International School at a Glance
High-quality education with IB and A-Level programmes
Internationally experienced teachers with PhD degrees
Unique castle-based setting in Austria, surrounded by natural beauty
Bilingual education system with the option of an additional third language
Excellent accommodation and healthy lifestyle options
Personalised, family-like atmosphere with small class sizes
Comprehensive academic support, career guidance, and university counselling
Enriching extracurricular activities and culture trips
Lifelong learning habits with supervised homework and language support
Emphasis on soft skills development and student leadership
Safe ecosystem with 24/7 campus security and health precautions
At Schloss Krumbach International School, we protect our students from information overload and promote a rich academic curriculum that teaches them to analyse and utilise quality information effectively.
Embark on an incredible academic, social, and creative journey with us at our castle!
Sports
Badminton
Basketball
Dance
Downhill Skiing
Gym / Weights / Fitness / Conditioning
Ice Skating
Snowboarding
Swimming
Table Tennis
Tennis
Volleyball
Yoga
Extracurricular Activities
Art Club
Board Games
Chess Club
Cooking
Creative Writing
Critical Thinking
Debating
Drama
Duke of Edinburgh International Award
History Club
Language Lessons
Music Classes
Sewing
Student Council
Student Newspaper
Yearbook Committee
Facilities
Art Studio
Classrooms with Smart/Promethean Boards
Concert Hall
Indoor Sports Hall
Library
Music Practice Rooms
School Dining Room and Catering
Science Labs
Sports Fields
Curriculum
A-Levels
Cambridge International Examinations (CIE)
IB Diploma Programme (IBDP)
IGCSE
International A-Levels