Schönenwerd, Switzerland
SIS Swiss International School Schönenwerd
Situated between Aarau and Olten, SIS Schönenwerd's bilingual kindergarten and primary school offer a diverse learning environment. On a former production site of the internationally renowned leather manufacturer Bally, we now educate children to become open-minded, committed and articulate citizens of the world.
Visit School Website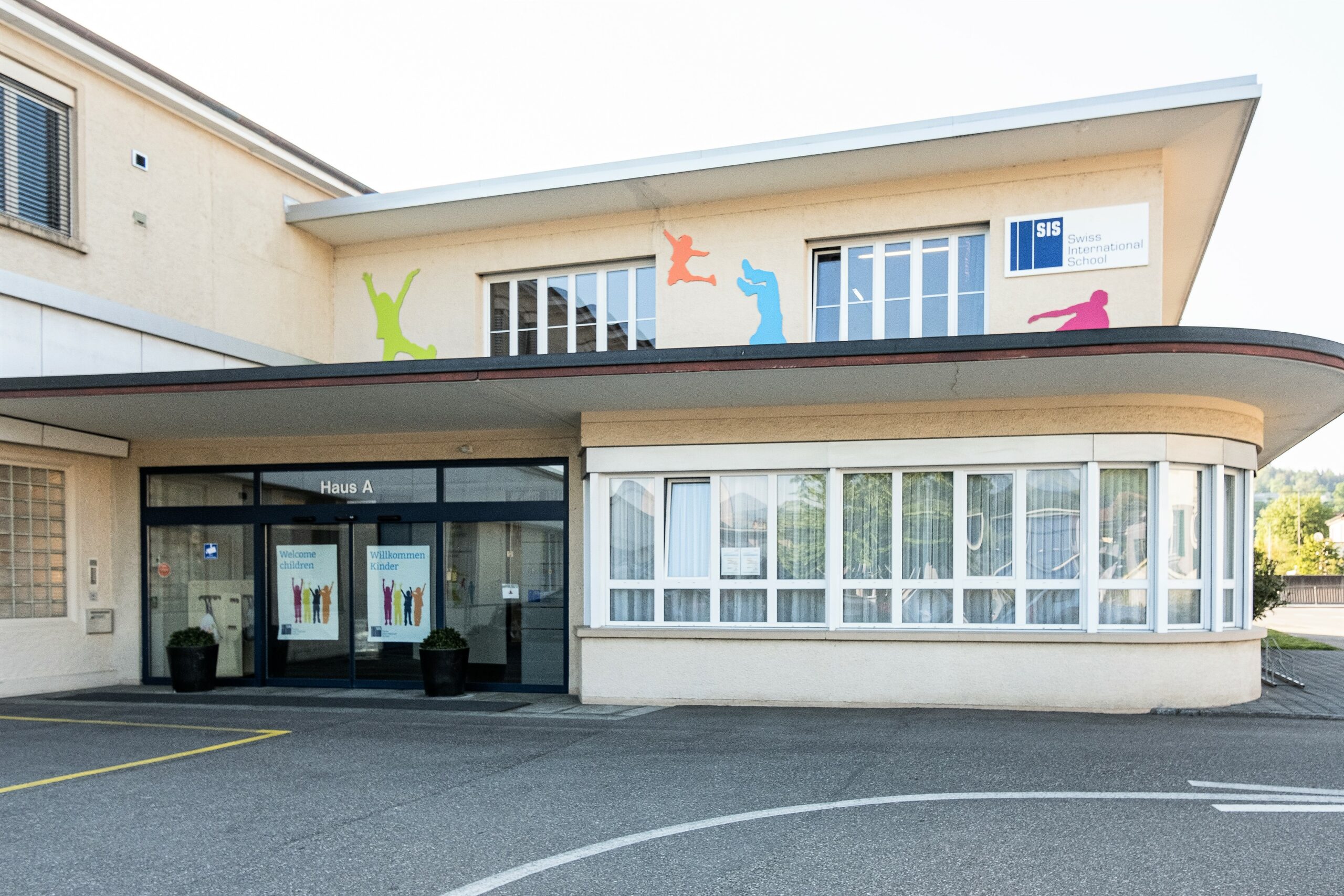 Video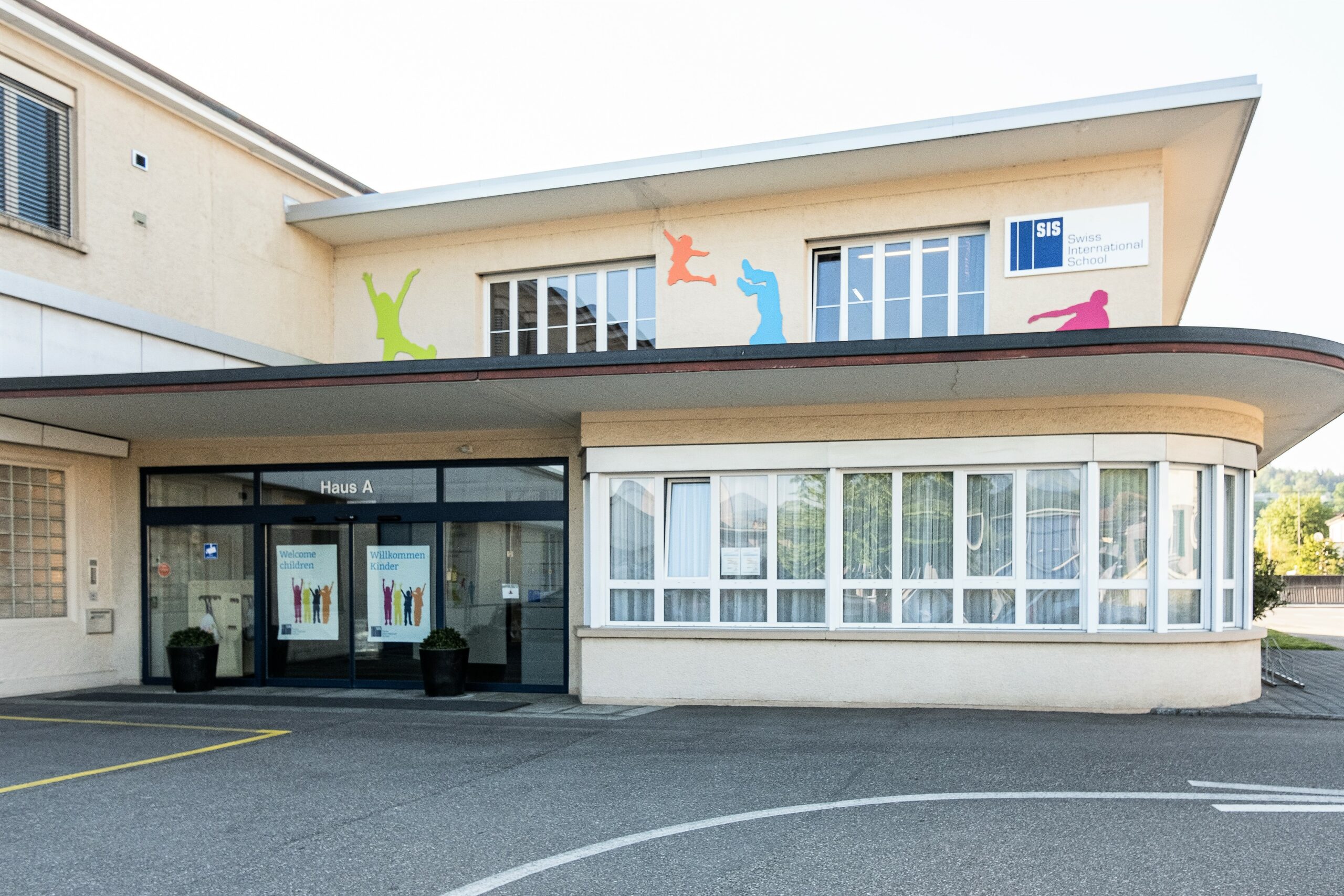 About SIS Swiss International School Schönenwerd
Curriculum and International Standards
SIS Schönenwerd bases its teaching on the curriculum of the respective canton, supplementing it with elements of international educational practice and pedagogical standards developed by SIS.
Bilingual Education in Kindergarten and Primary School
The SIS Swiss International School Schönenwerd offers bilingual education in kindergarten and primary school. Classes are held in both German and English, but bilingualism is not a prerequisite for admission. Additional courses are available in both languages for a defined period.
Bilingual Kindergarten
Our bilingual kindergarten, for children aged three to six, is a day school providing a well-supervised, safe, and stimulating learning environment. SIS has developed a unique curriculum for this age group, preparing children for a smooth transition into the bilingual SIS Primary School.
Bilingual Primary School
Teaching at our bilingual Primary School follows the curriculum of the respective canton, incorporating international educational practices and SIS's pedagogical standards. Students can transfer from the public school system at any time.
Facilities and Amenities
The former Bally factory premises have been tastefully renovated and equipped with modern infrastructure. Spacious classrooms are complemented by special-purpose rooms such as a well-stocked library and a gymnastics room, where even kindergarten students can sharpen their skills.
For sports and swimming classes, we use the sports hall and the indoor swimming pool of the public school, located a few minutes walk from our school. Our day-school structure makes the cafeteria a key part of school life.
The large courtyard playground offers students the opportunity to play football, basketball, or table tennis, or engage in self-directed play.
Day School and Support Services
SIS Swiss International School Schönenwerd operates as a day school, with optional before and after school care, running from 7:30 a.m. to 6 p.m. The school offers a range of services catering to students' various needs, ensuring all age groups feel happy and comfortable.
Hot lunches are available for all students in our cafeteria, while before and after-school care caters to children in kindergarten and primary school.
School transportation is offered from and to the train stations in Aarau and Olten, arriving at school at 8:30 a.m. and leaving school at 4 p.m. Additionally, a special pick-up within about 20 km of Schönenwerd can be arranged according to the school's possibilities.
Extracurricular Activities
A variety of extracurricular activities and clubs allow students of all ages to develop complementary skills or enjoy a change from the regular academic program.
Holiday Club
SIS Schönenwerd offers a holiday club during the breaks in autumn, winter, spring, and summer. For one week, children participate in a supervised, varied program, including trips, led by an experienced team.
Exceptional School Environment
Our school features spacious facilities, including classrooms, a music room, a gym, an IT-lab, and a cafeteria, providing a diverse learning environment. During their free time, children enjoy the large and beautiful schoolyard.
Sports
Basketball
Multi Sports
Soccer
Table Tennis
Extracurricular Activities
Language Lessons
Music Classes
STEAM (Science, Tech, Engineering, Arts & Maths)
Facilities
Classrooms with Smart/Promethean Boards
Gym / Fitness Centre
Indoor Sports Hall
Integrated IT
Library
Music Practice Rooms
Outdoor Playground
School Dining Room and Catering
Swimming Pool
Curriculum
British Curriculum
SIS Curriculum
Swiss Curriculum