Zurich, Switzerland
Tandem International Multilingual School
Tandem IMS is an international multilingual day school which offers Early Years, Pre-School, Kindergarten and Primary programmes. We specialise in providing high quality multilingual education (German, English and French) in a warm and child-friendly environment where both local Swiss and international families are welcome. Our three locations are based on the northern shore of Lake Zurich. We teach children from ages 0 to 12.
Visit School Website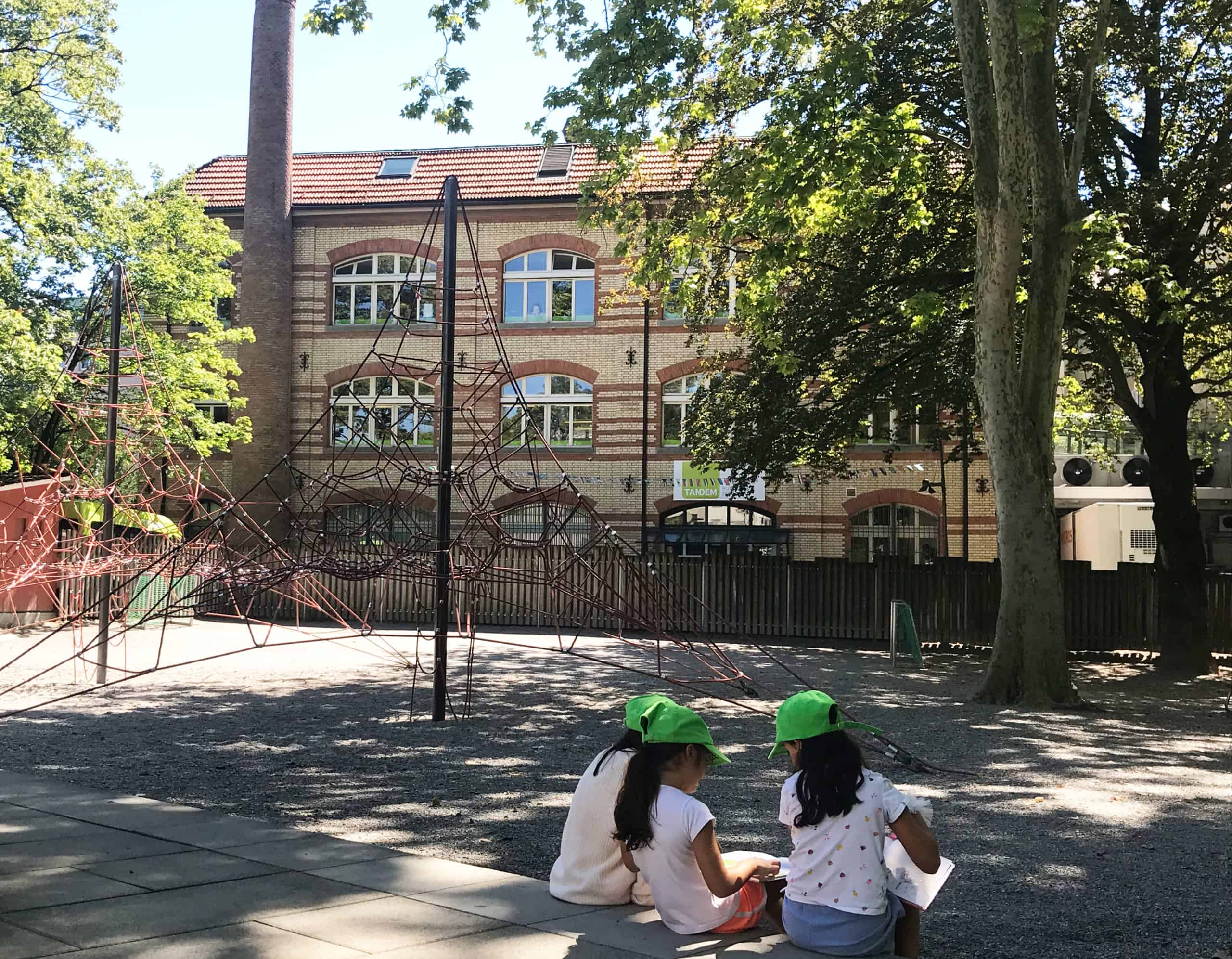 Facts
| | |
| --- | --- |
| Ages | 12 |
| Number of children | 200 |
| Languages | English, French, German |
| Average class size | 21 |
| Special education needs | Yes |
| Day/Boarding | Day School |
| Website | www.tandem-ims.ch |
Video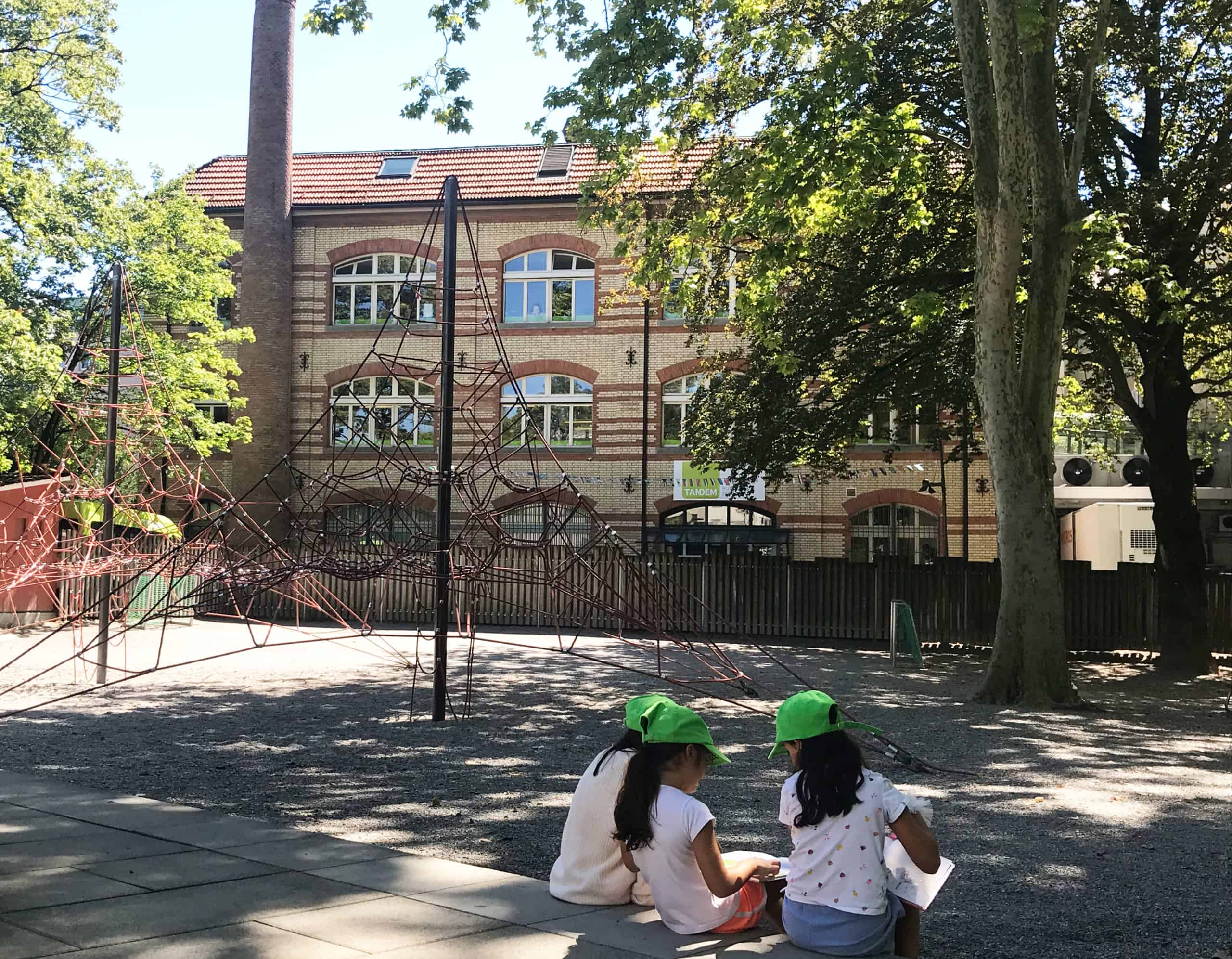 About Tandem International Multilingual School
Multilingualism
Tandem IMS has developed a unique concept of multilingualism in the education of the very young through to the end of Primary School. English and German are spoken simultaneously from the Early Years. French becomes a fixed component of our curriculum from 1st Primary onwards, yet can also be included as an optional subject in Kindergarten. Teachers of each language regularly co-teach in the classroom. This unique feature of Tandem IMS develops the "translanguaging" skills of our children; the ability to rapidly switch from one language to another and exchange thoughts in different languages. This is an essential part of our well grounded and progressive multilingual curriculum. The multilingual communication skills learned in this way enable each child to enhance their linguistic repertoire, strengthen their academic and cognitive skills and deepen their social and global understanding.
High Quality Education
Tandem IMS aims to provide a high quality Primary School education leading to a variety of excellent offers at secondary level within Zurich and abroad. Our students work intensively towards the Zurich Gymnasium exams and other international school entrance requirements. Our multilingual curriculum prepares the children for a variety of school choices and opens many educational opportunities to them.
Children
Approx. 200 children of over 25 nationalities attend Tandem IMS. More than half of them communicate in three or more languages. Tandem IMS children benefit daily from our passion for education, our enthusiasm for multilingualism and our deep knowledge of the international and Swiss education systems. Our families are from both Swiss and international backgrounds. They all value international education as well as integration into the local Swiss community.
School Life
Tandem IMS' school life beats with a vibrant and energetic daily rhythm. Our local and international community of families, including a large group of professionally active parents, give us an enriched and dynamic identity. Tandem IMS offers long opening hours as well as holiday care, holiday camps and extra curricular activities.
Settling-In
For the younger children, Tandem IMS has a detailed settling-in programme, which is extensively discussed with parents upon enrolment. For the older children in Kindergarten and Primary levels, trial days and a welcome morning are organised for all new children in a class. This time gives the parents and the child an opportunity to meet the teacher and learn more about the class environment.
Staff
Our teaching staff is highly qualified. Most staff members are, themselves, multilingual and experienced in international education. Our Swiss and international staff welcome the opportunity to contribute to an international concept as well as to a quality multilingual curriculum. Excellent team teaching and ongoing professional development are amongst our many priorities.
Parents and Tandem IMS
Tandem IMS greatly values the home-school partnership in educating and caring for our pupils. We foster positive relationships with our parents through strong communication and collaboration. Each of our Tandem IMS locations has its own Parent Teacher Association (PTA). This is an active link between teachers and parents in order to support the school and to positively promote school life.
History
Sonya Maechler-Dent founded Tandem IMS in 2004, first as a Pre-School which extended into a Kindergarten in 2006 and a Primary School in 2010. Sonya holds a Master in Education Management with a focus on multilingualism and organisational culture. She has led training programmes for teachers and has taught in different school systems at home and abroad. She lives with her husband and their three sons in the canton of Zurich.
Sports
Basketball
Gymnastics
Multi Sports
Swimming
Extracurricular Activities
Art Club
Design
Language Lessons
Music Classes
STEAM (Science, Tech, Engineering, Arts & Maths)