Article
Ensuring Excellence in Education at ISL with our Unique Learning Principles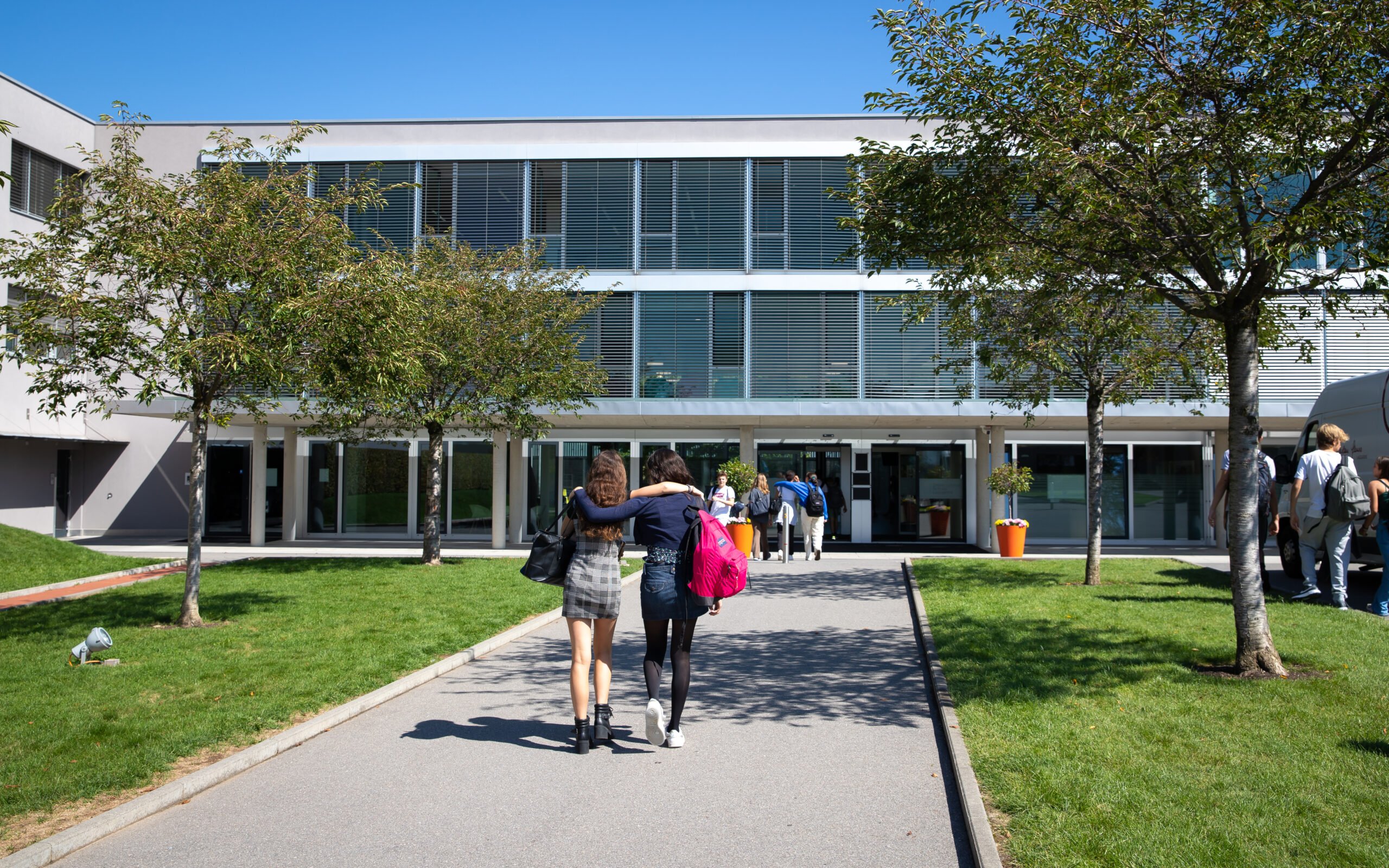 This academic year, we are looking forward to using our blog to particularly highlight many of the countless initiatives undertaken by the International School of Lausanne's team of brilliant and committed educators, and to give our students a voice in student-led features. In this article, learn how a Secure Base Leadership style and commitment to the International School of Lausanne's Learning Principles create a highly successful teaching and learning team at ISL; next week, we look forward to featuring a student-led blog on the Future NowStudent LeadershipDay that took place in the second week of term.
The teaching staff of ISL kicked off the 2022/23 school year by playing Jenga – or, to be precise, blindfolded Jenga…
As part of a developmental day on Secure Base Leadership, led by Clare Dury, the challenge entailed a non-blindfolded group leader – who was not allowed to touch the Jenga pieces – verbally guiding the blindfolded members of the group in the building of the tallest Jenga structure that they could – a structure that could also withstand an enthusiastic nudge of the table when complete.
After round one, as more competitive staff members discreetly checked out rival Jenga structures, reflections on the experience were shared with Claire, and the groups evaluated which changes would make a second attempt even more successful.
Blindfolds back on, round two commenced. Then, a couple of minutes into the challenge, Claire silently stole away the leader of each group. The remaining members were left to complete the structure without the eyes and voice of their leader guiding them. The results? Towers even taller than the previous attempt – in the case of Mr MacDonald's group, who had clearly missed their calling as structural engineers, the second tower was double the size of the first!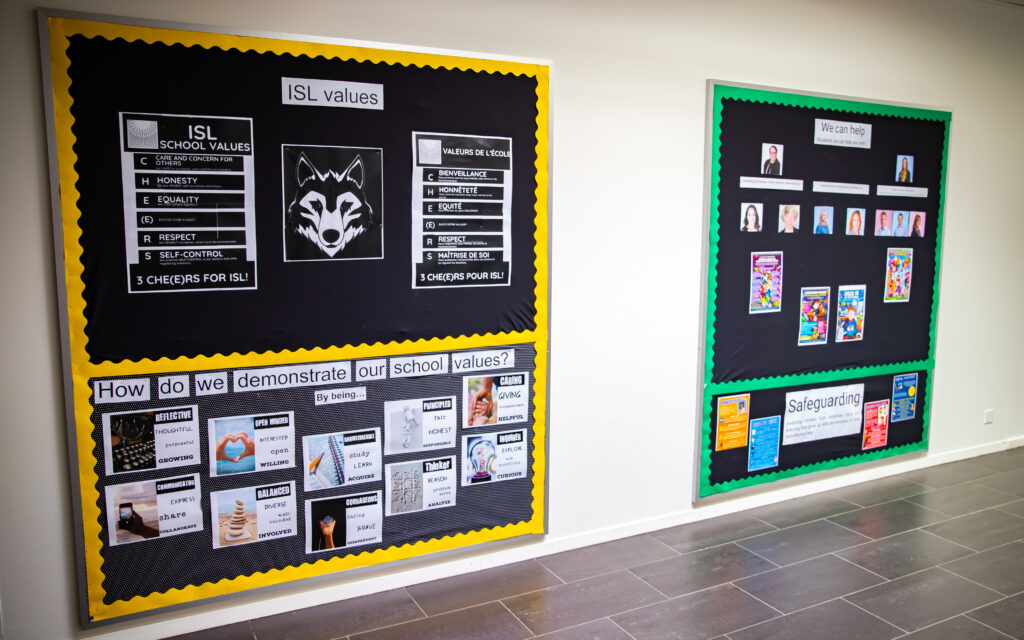 Though the leaders had been struck by varying degrees of remorse on being forced to abandon their teams, what was ultimately learned by the success of the second attempt, was that their leadership efforts in the first building attempt had created strong foundations for the group – though blindfolded and leaderless – to build on. A clear goal had been communicated, and a positive ethos established. Each member of the team played a part in the building of the tower, supporting and helping one another through the darkness.
Secondary School Principal, Mr Foley, wryly observed that he had enacted his own version of this leadership exercise when an injury kept him at home for several months last school year, and
the teaching staff continued to thrive. And, though the comment was made light-heartedly, it contained the important truth – the more effective the leadership, the less the team need to rely on the leader to successfully perform their roles.
At the International School of Lausanne, these strong foundations for leadership take the form of our Learning Principles.
Based on the rationale that we as teachers should be clear about how we see the learning process, the ISL Learning Principles incorporate the learning and teaching philosophy of the International Baccalaureate into a set of ten standards (see below) – supported by examples of how these standards would show themselves when enacted in lessons – that form the backbone of our curriculum planning, classroom practice, peer observations and appraisal process:
Learning has goals that are made explicit and understandable.
Learning is connected to what the learner has previously experienced or understood.
Learners see value and relevance in their learning.
Learning is focused on conceptual understanding.
Learners feel safe, have a sense of belonging, and believe that everyone has the capacity to make progress.
Learners feel that they are 'partners' in the learning with the capacity to make decisions about the ways in which they learn.
Learners are appropriately challenged and supported.
Learning occurs when learners receive individual feedback that is regular, structured and focused on their improvement.
Learners have time to think, practice, reflect and develop learning skills.
Learning is both an individual and a social, interactive process.
Though it might seem that the values of good teaching should be self-evident, by clearly articulating these principles, we can ensure that the students of ISL are taught with consistency throughout their time at the school.
This is an area in which the school received two commendations in the Council of International Schools Accreditation visit in Spring of 2022: Domain A Standard 2 – "The school leadership for developing and implementing a contextually relevant set of learning principles using wide stakeholder engagement to positively influence strategic planning and operational practices"; and Domain A Standard 2 – "The school leadership for using the ISL Learning Principles as foundational documents to inform and guide curriculum review and planning."
Thus, following the Secure Base Leadership training day, Mr Humphrey, (Assistant Principal – IB Diploma Coordinator, Teacher of Economics, and Teacher of Theory of Knowledge) and Mr Anderson (Assistant Principal – IB MYP Coordinator, Teacher of Humanities, and Teacher of History) led a whole school Development session on how, from EC (Early Childhood) to DP (Diploma Programme), we instil ISL's Learning Principles within the curriculum, classroom, observations and appraisals.
This Development session provided the faculty the opportunity to discuss, in small groups of mixed EC, Primary and Secondary staff, how we create learning environments that foster a sense of belonging, and to informally share some of our teaching and learning strategies, before allowing teachers individual time to complete a personal evaluation on the Learning Principles example classroom practices.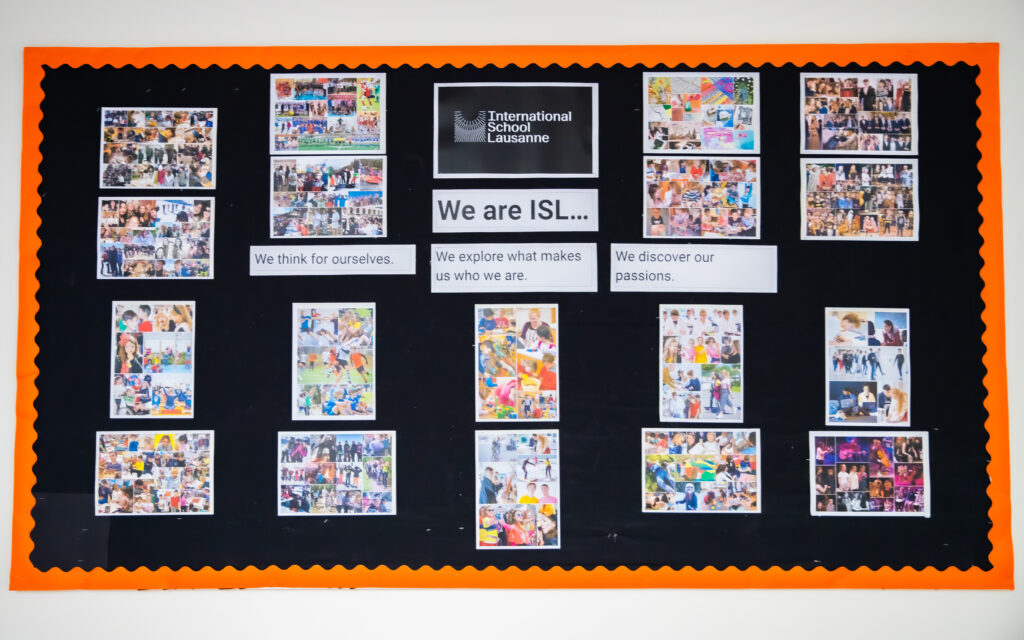 Here, teachers could self-identify their particular teaching strengths – for example, for Learning Principle 3, "Learners see value and relevance in their learning", this could be achieved within the classroom by using local and global contexts to establish relevance, or by providing opportunities for students to explore and develop their personal and cultural identities.
These evaluations were then submitted to ISL's Senior Leadership Team, who, by our first weekly staff meeting of the term, had created a document connecting the Learning Principle "example classroom practices" with the teachers who had self-identified these areas as learning and teaching strengths.
This is a thoughtful initiative designed to ensure that our peer teaching observations this year, an integral part of the appraisal process, give each of us even more opportunity to learn and to consolidate our own practice.
By selecting a Learning Principle that one would like to improve their implementation of within the classroom, whether as a result of one's own reflection or based on student feedback, a teacher can then arrange to observe a lesson of a member of the faculty who self-identifies as particularly effective in the enactment of this Learning Principle.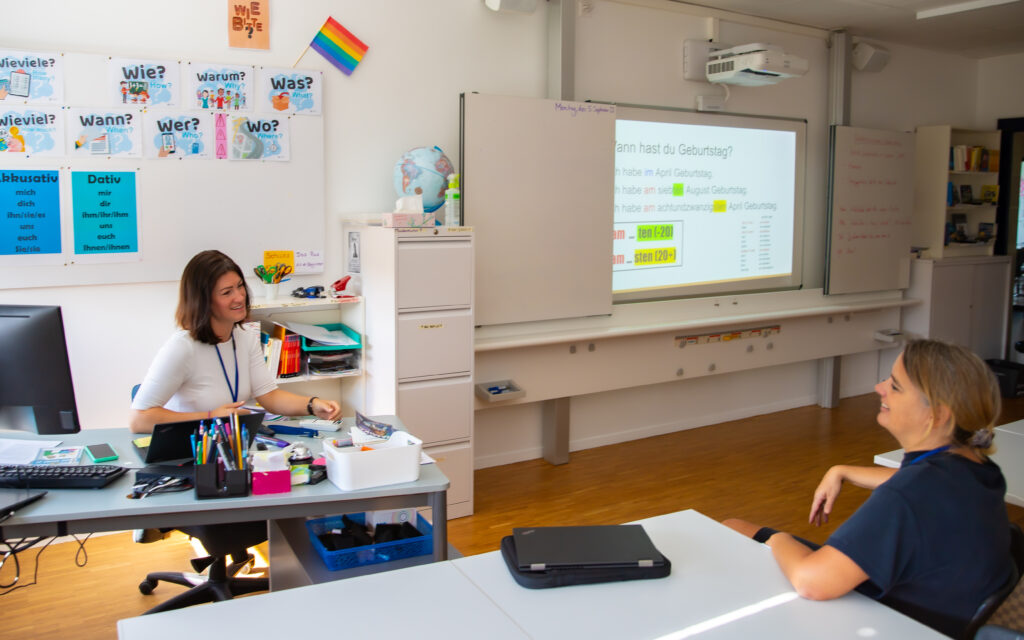 To further support the meaningfulness of the observation, for both the observer and the class teacher, we use an ISL standardised observation template, which incorporates the Learning Principles and a range of guiding questions to prompt purposeful discussion in the subsequent feedback session.
For new staff coming from schools in which regular peer observation and feedback do not form an integral part of staff development, these observations and feedback sessions can initially be a daunting prospect.
However, thanks to the training that ISL staff receive on how to give feedback, and the school philosophy that all feedback should be delivered with positive intent, with questions, rather than criticisms, instigating self-evaluation, the observation process has become an opportunity to celebrate excellence in education.
As educators, we feel supported, encouraged, and inspired anew in our aim to give the students of the International School of Lausanne the best educational experience possible.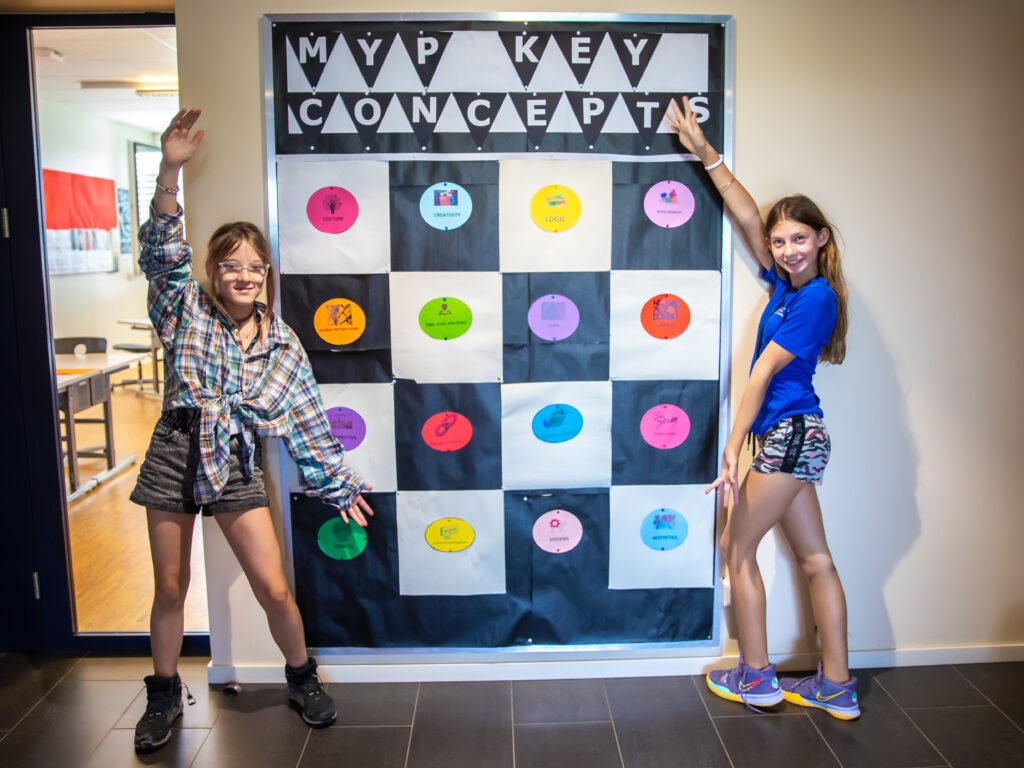 Author Bio
Kathryn (Kate) MacLeod, a current Secondary School English Language & Literature teacher at the International School of Lausanne