Article
Exam tips from Examiners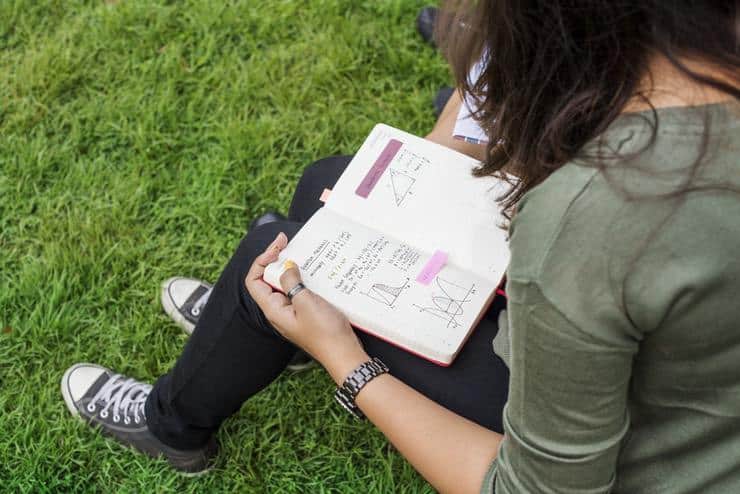 The countdown is on. Only a few months to go! Revision is the order of the day.
Wouldn't it be nice to know what's on the Examiners' minds right now?
Luckily for you, among our expert TutorsPlus tutors, we have IBDP and GCSE Examiners who want nothing more than for students to achieve their best!
Below you'll learn what examiners are looking for in students' responses and their top tips for making the most out of these final few months.
"Examiners know how the candidate feels and do their absolute utmost … to award credit wherever possible – they seek to be able to give marks".  John, IBDP Maths Examiner
What are examiners looking for?
1.  Relevant answers
First and foremost, examiners are looking for relevant, contextual and reflective answers. Philip, IBDP History examiner, warns that a demonstration of a mass of factual information will not be considered as highly as questions answered in a relevant manner. Hanan, IBDP Economics examiner, agrees that, "It's not enough for the student to just know the material. It's very important that they can relate it to real-life and work under exam pressure".

2.  Quality of response under time-pressure
It can be incredibly frustrating to be limited to only a few hours to demonstrate all the learning that has happened in the past few years. Surely, we've all walked out of an exam wailing, 'But if only they had asked THIS'. Examiners understand – but this is simply the nature of exams. Hanan (IBDP Economics) emphasises that this is exactly what examiners are looking for: a student's ability to combine their skills with content-knowledge to develop logical answers to the questions in the time allocated.
3.  Meeting the criteria
Anna, GCSE English examiner, highlights that the marking scheme is your best indication of what the examiners are looking for. She says that, "Examiners are looking for evidence in students' work that allows them to "tick off" the criteria that are required for each level". So, fully understanding the marking scheme should be your first priority before entering your final stages of revision.
What tips do Examiners have for the final stages of preparation?
1.  Know what's expected and use practice papers… a lot of them!
Practising with past papers was the number one common response from all our Examiner tutors. Philip (History) says it's really important for students to make sure that their teacher/tutor has provided them with a thorough understanding of the format of the exam paper(s). However, there are certain techniques to getting the most out of past paper practice. Firstly, don't be tempted to consult any supplied answers to help you get unstuck. John (Maths), advises that this, "should be avoided at all costs as little is really learned in this manner. They should only be consulted to check the solution, which should be sought by any other means possible – reading, talking, thinking, waiting, weeping!"
Anna (English) and Hanan (Economics) both highly recommend practising past exams under timed conditions – handwritten and with a timer. Afterwards, turn off the timer, and take time to make corrections and improvements, checking answers against the required criteria or the mark scheme. It can be helpful to ask a classmate, parent, a teacher or a tutor to help with this. Anna describes this process as like proofreading – but at a higher level – giving students a clear idea of how they could improve. She believes, "Improving their own work will inform their future writing practice – 'This is how I should have done it and this what I will do next time.' If the students master this skill, they will get the top marks".
2.  Don't skip any part of the syllabus
John (Maths) wants students to remember that the exam is assessing knowledge of and familiarity with the syllabus content, with questions also structured to contain elements allowing extra insight for abstraction and analytic thinking – "It is quite common to come across candidates who demonstrate great potential by showing themselves extremely capable in some respects and who then spoil everything by seeming completely unknowledgeable in other areas – a real shame!"
3.  Practise being legible
While candidates are not marked down for poor handwriting or presentation, it makes the examiners job a lot more difficult and increases the chance of marking errors. In the case of Maths, where perhaps a question has been abandoned and then re-started again a few pages later on your working sheet, John advises to help the examiner out by clearly indicating which question is being worked on. He cautions that the ability to present answers as clearly as possible "cannot be learned overnight and is rather something to cultivate throughout their course".
4.  Don't cram at the last minute
In the history of exam advice, this is probably the one that all parents and teachers from time immemorial have repeated over and over again. So, we'll end on this too! Students should schedule plenty of time to revise all they've learnt. And make sure to plan in time to socialise, get exercise and eat well too. Heading into the final stages of exam preparation, Anna (English) advises students to, "revise what you have already learnt and do not clutter your mind by studying something new at the last minute – it is counterproductive".
All of us at TutorsPlus wish students the very, very best with their final exams. If you need extra support with revision, we'd be delighted to help. You can reach us at 022 731 8148 or
If you aren't already following our TutorsPlus "Examiner's Tips for Revision" series, visit our Facebook page or the International School Parent website for more tips such as:
How best to study
The importance of punctuation – and other writing skills advice
Always attempt an answer
---
Sandra Steiger – Academic Support Manager
Sandra Steiger has over 10 years' experience teaching English at various schools in Switzerland. During her 6 years at the International School of Geneva, she was also the Service Learning programme Coordinator, International Award Supervisor, a Homeroom Mentor and Head of Year 8.
---
John – TutorsPlus tutor & IBDP Maths Examiner
John has been a Maths teacher for over 25 years, most recently at College de Leman in Geneva. As a qualified teacher, John is also an IBDP Examiner for Maths Higher Level. He is experienced in teaching all levels of secondary Maths across IGCSE, IB, A Level as well as an authorized teacher of AP Statistics, Physics, Calculus and the SAT. John is a full member of the Liverpool Mathematical Society and an avid fan of 'Family Guy'.
---
Hanan – TutorPlus tutor & IBDP Economics Examiner
I have been teaching for 7 years. During this time, I finished a Masters Degree in Secondary Education and became qualified as an IBDP Economics examiner. I have been teaching IBDP Economics for three years as a classroom teacher and supervised the internal assessments for my cohort as well as the Extended Essays. I have also finished category 1 and 2 of the IBDP Economics trainings and category 3 of the TOK for subject teachers. Prior to that, I taught Business Management for IGCSE for 2 years and English for Middle and High School for 2 years when I first started teaching. Teaching is my passion and I love the spirit of the classroom and the spirit of getting my students engaged in their learning.
---
Anna – TutorsPlus tutor & GCSE English Examiner
As a fully qualified English teacher, born in Russia and living in England for over a decade, I have a first-hand ability to connect to and understand the individual needs of children of diverse backgrounds. I am passionate about teaching and always strive to improve my own knowledge and development. With over 10 years of experience in the education sector I have taught English across a range of age groups and abilities, from KS3 to IGCSE and IB. In addition, I have experience of working with primary school children and adult learners. At Durham University, I enjoyed mentoring both UK and international students, supporting them in their studies. Currently, I am a GCSE English Examiner for AQA and a mother to my 4 year old girl. I enjoy yoga, skiing, biking and… reading (most Teachers of English do)!
---
Philip Wingate – TutorsPlus tutor & IBDP History Examiner
Philip has been a History teacher for over 40 years, teaching across A Level, GCSE, Matu and IB. As head of Humanities at Ecolint La Chataignerie, Philip prepared teachers and students across History, Business, Economics, Theory of Knowledge and Geography. Philip is also a History examiner and Extended Essay supervisor.