Article
Interview with Chris Seal, Head of Tanglin Trust Senior School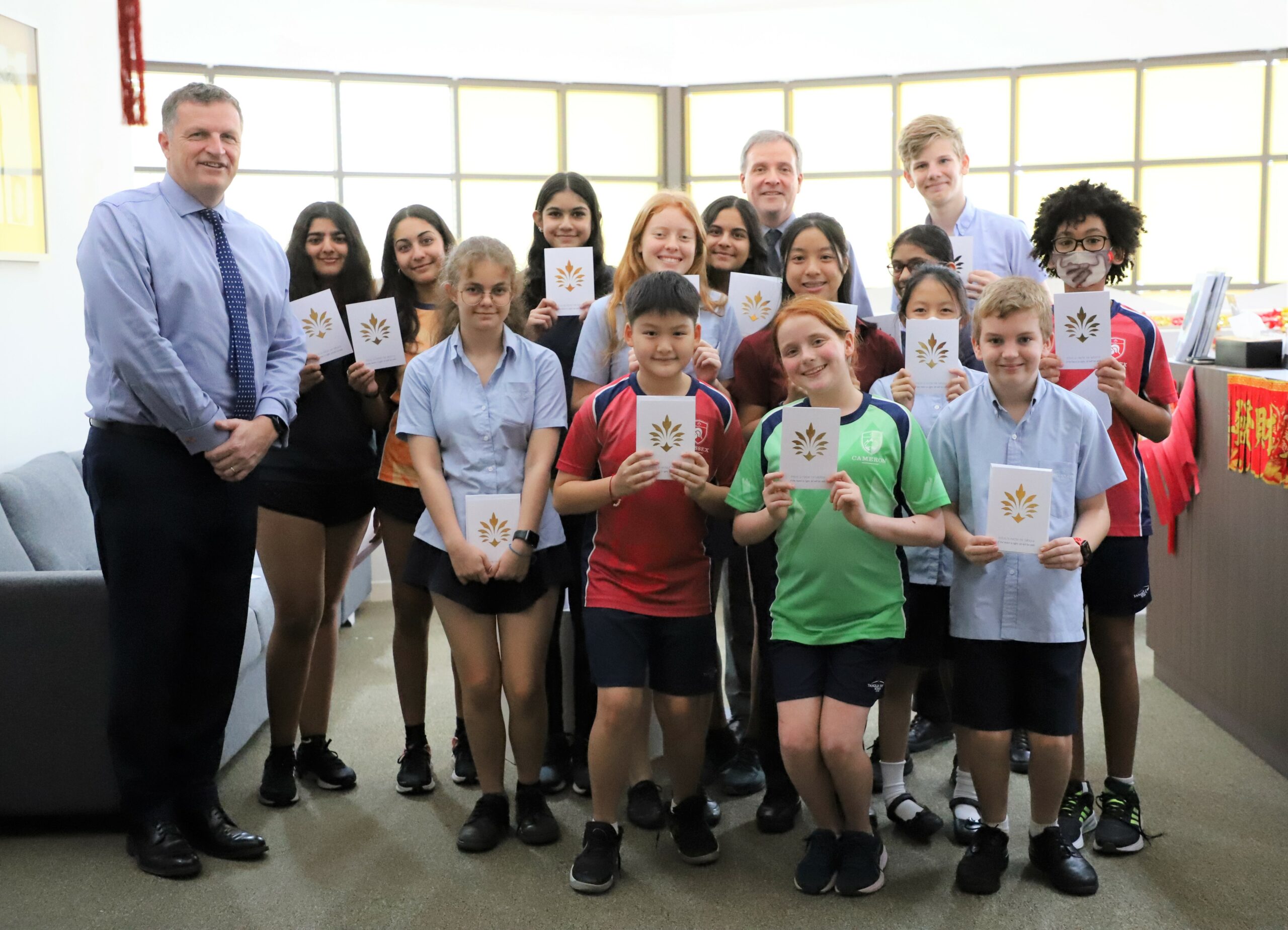 Tanglin is a vibrant co-educational school of around 2,800 students representing over 50 nationalities. Tanglin provides a unique learning environment for children from Nursery through to Sixth Form. It is the only school in Singapore to offer A Levels and the IB Diploma. The Senior School is headed by Chris Seal, who brings with him a wealth of educational experience both in the UK and beyond.
We sat down with Chris to find out more about what inspired him to become an educator, education in Singapore, and how Tanglin is leading the way in terms of both academic achievement and in creating internationally minded leaders of tomorrow.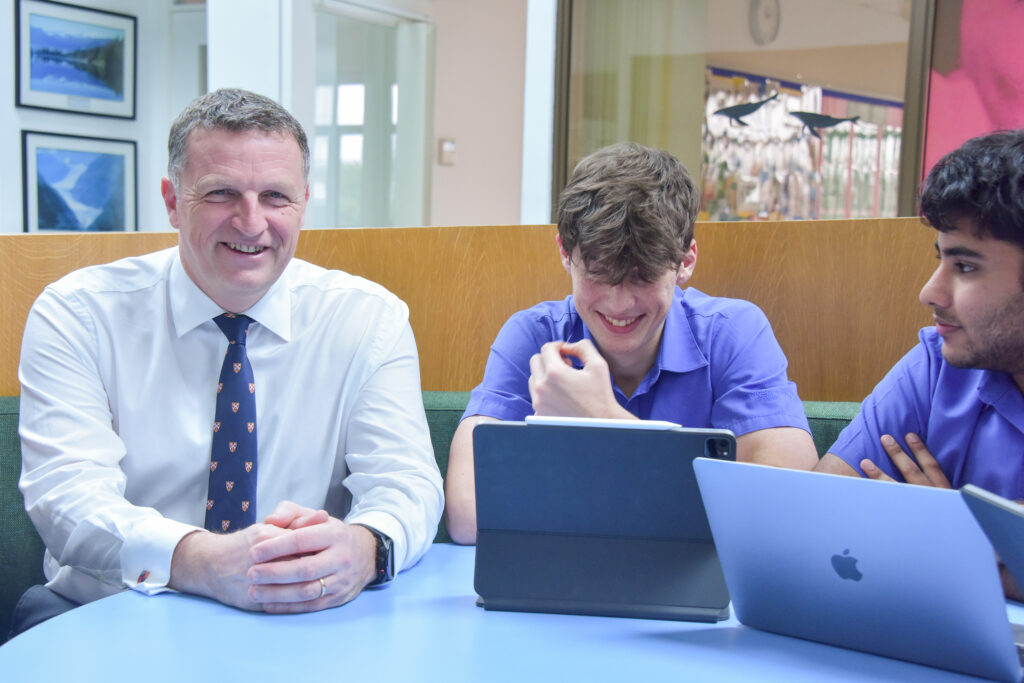 What initially inspired you to pursue a career in education and how did that journey bring you to Singapore?
Through my experiences at university a few things shine out. The amazing community that is Loughborough University, the failed attempt to play cricket for a living and the joy expressed by a good friend who was experiencing his first teaching placements. The way in which he would come back to halls and regale us of stories of all that had happened to him as he found his way into his new career must have had an impact because a couple of years later, I opted to do my post graduate certificate in education (PGCE) and quickly found that same joy and satisfaction in teaching.
The next 27 years have been a rollercoaster of experiences and inspirations.  Most of this has been within the UK independent sector often involving sport, but the move into leadership in 2004 proved to be a seminal moment.  Experiencing first-hand the impact of education on the boys in a boarding house opened my eyes to the way in which learning communities can be shaped and designed.  Time as a Deputy Head across two schools led me to my appointment as Principal of Shrewsbury International School Bangkok.  Five very happy years leading the community in Bangkok gave me the opportunity to come to Tanglin to be Head of the Senior School in the oldest and best-known international school in the region.
What have you learnt from your time in day, boarding, and international education?
A lot! I've been truly fortunate to meet and learn from some brilliant educators along the way in some great schools.  Back in the 1990s I worked for Stephen Cole at Woodbridge who inculcated in all of us the importance of relationships with parents and the need to communicate well at all times. Jonathan Lee at Trent was surrounded by a group of leaders who really showed me what excellence looked like. Graeme Best at LVS Ascot was the most gentle and humane Head imaginable and I learned much from his deep commitment to people and support of them. The experience of running a 'for profit' school in Thailand showed me the inner workings of school finances and finally at Millfield and now again here I see in Craig Considine what real determination to do the right thing looks like, he is the epitome of integrity.
How would you characterise students graduating from Tanglin Trust?
It struck me early on in Term 1 that the students at Tanglin are amazing. Bright, articulate, ambitious and engaged they test and challenge us in the classroom and offer great leadership elsewhere.  Just yesterday I enjoyed an hour of Hamlet delivered by a student director and cast, the quality was extraordinary, and the student leadership of the technical crew dedicated and driven at the same time. The diversity of the community means that it is hard to generalise, but we send students to the best universities in the world, some go straight to National Service in Singapore and then there is a range of destinations based on what is a broad range of abilities across the year groups. We are engaging more and more with the alumni and my first impressions of them are that they are keen to connect and give something back to Tanglin. They have much to offer as we learn more about their world of work and they serve as wonderful role models to perpetuate what is already a hugely positive culture within the school.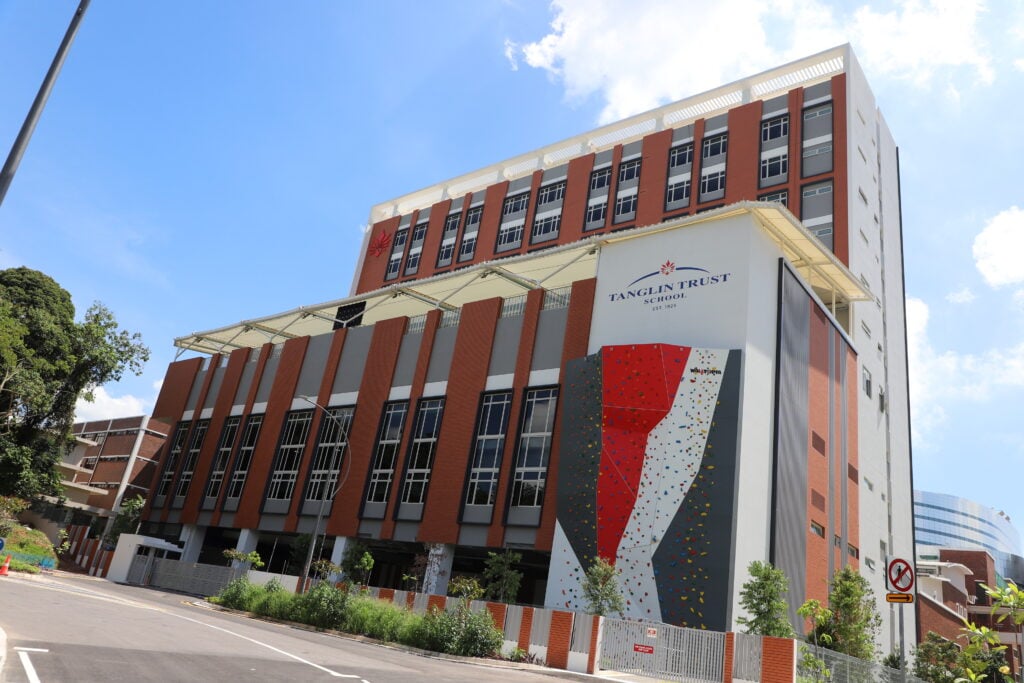 What would you say makes the learning environment of Tanglin Trust extra special?
There are some strong elements to the Tanglin culture. Firstly, the students enjoy learning and approach it with a commitment that is hard to replicate. The quality of the teaching is drawn from an excellent global field of educators, and we are fortunate to be supported by an aspirational parent body who want the best for their children within a framework of good pastoral care and support. 
Which features of the school do parents value the most?
Surveys tell us that the parents value the academic outcomes, and they are truly extraordinary. The IBDP average of 41.4 points in 2022, and 40% of all A Level grades being A* put us in very esteemed company. However, parents also know that the outcomes are only one part of the story.  The destination matters, and the fine balance between 'best fit' and reaching for the top universities is something we work on with all families. Having said that, I know from the work I've already been doing with families that they are enormously appreciative of the Tanglin community and the way we look after their children. This has strong foundations in the Infant and Junior Schools, and we seek to continue this as life becomes more complicated in the adolescent years. The recent increase in the co-curriculum offerings is also well received, as are continual refinements to sport, music, and drama.
Which other areas of education and extra-curricular activities would you like to develop for the senior school?
For next academic year we are working on a new school day that will offer us more curriculum time, a focussed hour each week on pastoral support and assemblies and the introduction of the co-curriculum within the timetable. Twice each week we will engage in clubs, activities, and societies. The societies element is new and an aggregation of all the already excellent academic enrichment opportunities as well as a drive to deliver more of this.  We know the students want to take their learning beyond the classroom, and we also know that this exploration of wider topics can offer students the chance for inspiration and broadening in new and unexpected ways.  We expect this to make them more attractive to the top universities, but much more importantly make them even more interesting than they currently are.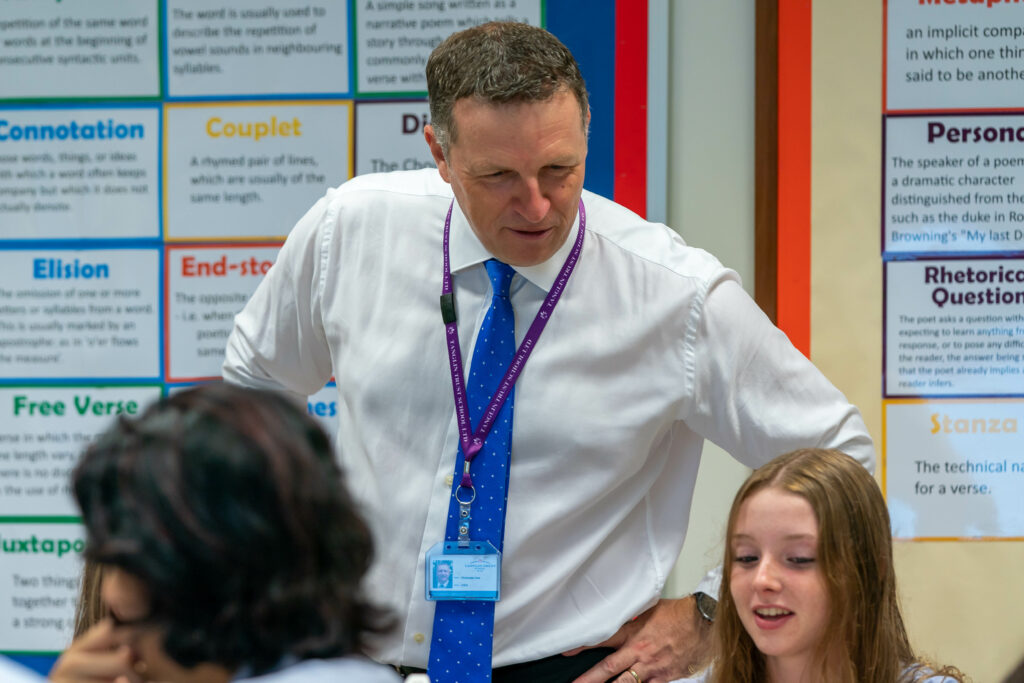 What excites you about the prospect of leading an international school in Singapore?
There is much to look forward to in international education. The ever-changing demographic of Singapore allows us to be flexible and agile in what we are thinking about and the environment on the island offers the opportunity to work with an able and educated parent body. Education matters in Singapore and as such strive to be certain of a place in a society that we all recognise we are privileged to be in. The changes we are making at Tanglin and the attempts to reach out more into the local community offer much hope for an extended experience that will benefit our students and we hope have an impact locally and globally. There have been challenges over recent years in all sectors of education, but the future is an exciting and interesting prospect, and we will need to be at our most creative to take advantage of it.
What are the main trends in education that you're seeing now?
There is no doubt that AI and the recent rise of ChatGPT is on everyone's minds.  Our view is that we should embrace this technology and learn from it as well as with it.  We are confident that it won't replace the teacher, nor the need for knowledge upon which to base your thoughts, but there is something incredibly exciting about working with students to harness this development.  Over recent years much has been made of the greater understanding of mental health, and schools are doing a much better job of looking after students.  I hope the next big move is to design and develop school systems that promote robust mental health for students and staff. The mental health of teaching staff is something that is often assumed, and although recent moves in the development of coaching cultures is helping, I think there is more to do there.
How do you make the most of Singapore, and what are your hobbies?
In recent months we've done plenty of walking.  After spinal fusion in 2018 walking has become my 'go to' way of keeping the kilos away. This has enabled us to get into the parks, see a lot of the island and definitely take some detours to the brilliant hawker centres where excellent food and drink can be found. I'm a keen golfer, and have played in Singapore, but it makes sense financially to play in Malaysia. One of the key reasons for continuing to enjoy international education are the incredible places that surround you and so we have already been to Borneo, Langkawi, back to Bangkok, Melbourne, and Adelaide since August. 
About Tanglin Trust School
Tanglin Trust School is an international school in Singapore that runs as a non-profit organisation. Established in 1925, Tanglin Trust School provides British-based learning with an international perspective for students aged 3–18