Article
Interview with Dr Conrad Hughes, Ecole Internationale de Genève (Ecolint)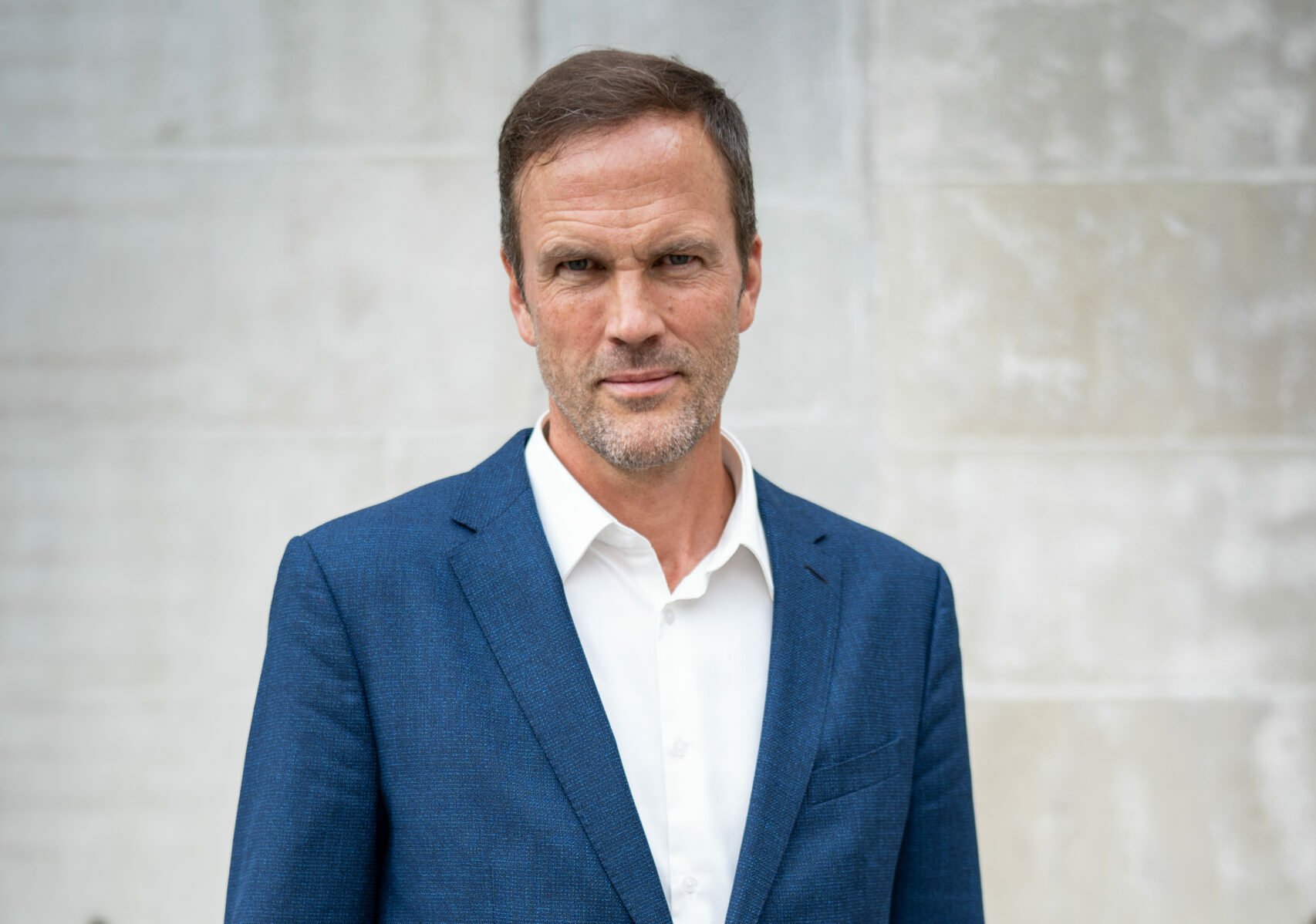 For almost 100 years Ecolint has pioneered International education. From modest beginnings, it has evolved into one of the largest and most diverse international schools in the world. Today, Ecolint welcomes over 4400 students across their three campuses daily. Recently, Dr Conrad Hughes was appointed to the role of Director General – becoming only the second internal appointee to this role since 1949. Leading a school of Ecolint's size, diversity and legacy comes with its challenges. However each challenge brings an opportunity for innovation, learning and growth – something Ecolint both welcomes and strives for. We sat down with Conrad to chat about his background, experience and his vision for Ecolint going forward.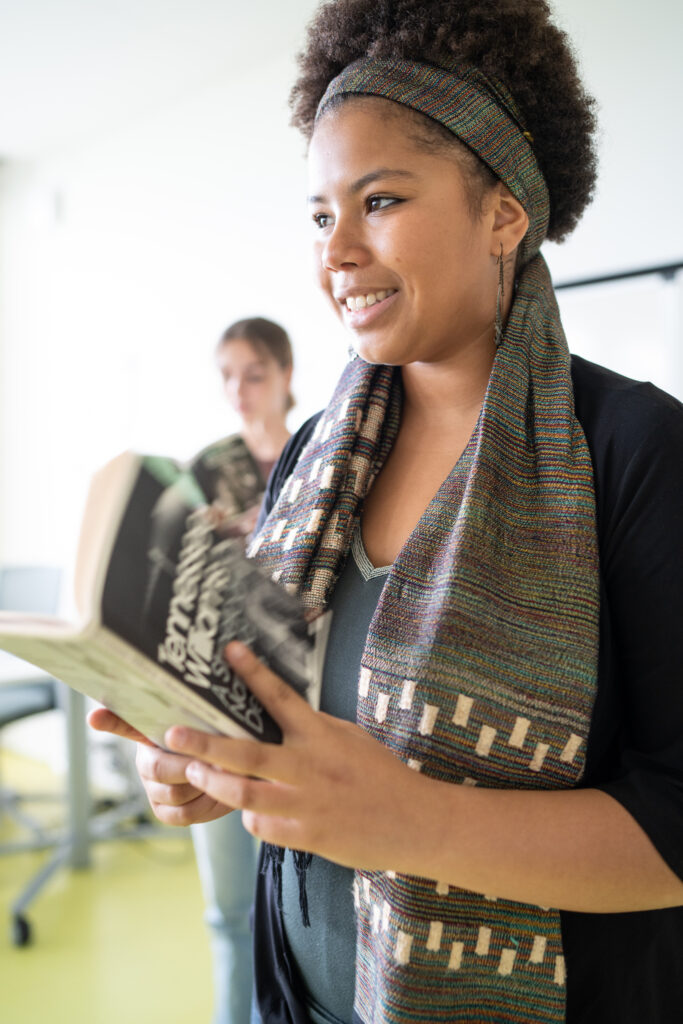 What brought you into the field of education?
I was born in South Africa and first schooling was a very unimaginative, dogmatic experience during apartheid times. I didn't enjoy it – I remember frequently crying on the way to school. Then my life changed. I went to an international school in Eswatini (at the time Swaziland).
From there, unconsciously, I became an educator. As is often the case, I was moved by some of the teachers that I had. One teacher in particular, a French teacher, was extremely passionate about what he was teaching. He seemed to be able to see potential in all of us, myself included. This marked out a major part of my educational philosophy, which is to see gifts in students and work towards converting those gifts into talents.
From there I went on to complete degrees in English and education. I started as an English teacher. I taught in India, in France, in the Netherlands and then went into school leadership and took on various roles: Diploma coordinator, Director of Education, Campus and Secondary Principal, and now Director General.
So what has led me here?
I think it's probably a desire to influence the lives of people through education. And when you're in leadership, you can do that in a particularly powerful way. I love Ecolint and everything it stands for and so I've wanted to be part of that [leadership] since joining the institution.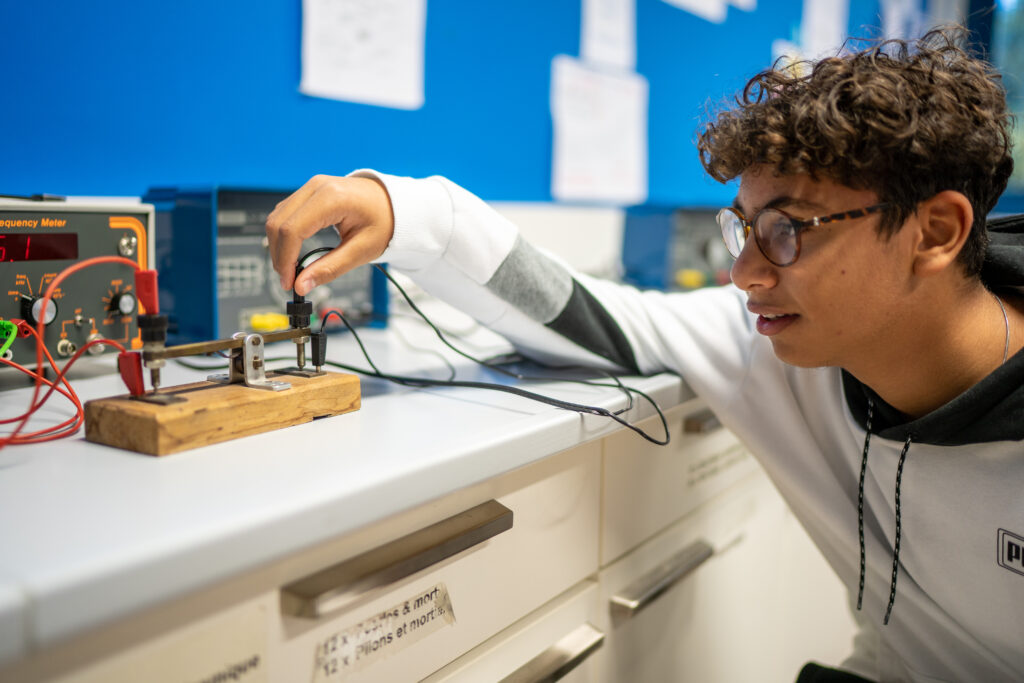 As the new Director General, what are your goals – both long and short term – for Ecolint?
Getting to our strategic imperatives for next year has been a collective and consultative process. They are based around developing a relevant curriculum. We have to make a concerted effort to ensure that what children are learning is building them up to face planetary challenges.
This means the following:
Teaching and developing attitudes, understandings, and behaviours that are sustainable for the planet.
Modeling, teaching for and developing inclusion. This means knowing how to navigate spaces where there's diversity, being an inclusive leader and follower, being interculturally competent, and being interpersonally sensitive.
Education for peace, which is really Ecolint tradition. It goes all the way back to our origins.
So I'd say that a relevant curriculum allows our students to contribute to a world where there's more inclusion, sustainability, and peace.
Alongside that there's the ongoing pledge of the educator, which is to make sure that children are flourishing. All schools are facing – post-Covid – a spike in cases of mental health problems, anxiety and depression. It is our challenge to instill confidence, spark joy, create community, and allow students to enjoy the wonders of what it means to be a young person in school. The idea of flourishing is important to me. But not only for students, but for adults as well.
On human flourishing, we are developing an appraisal system that is really going to be much more geared towards bringing out the gifts and potential of colleagues while our alternative transcript is a rewiring of approaches to assessment so that students' non academic gifts are recognised and celebrated alongside more traditional intellectual constructs..
So, to sum up the vision, it's curriculum relevance and human flourishing. Those are the two drivers for next year.
Long term, we're entering into an exciting phase of Ecolint history. In 2024-25 we will celebrate our centennial (100 years of Ecolint) and it will be the first year of our 24-30 strategic plan.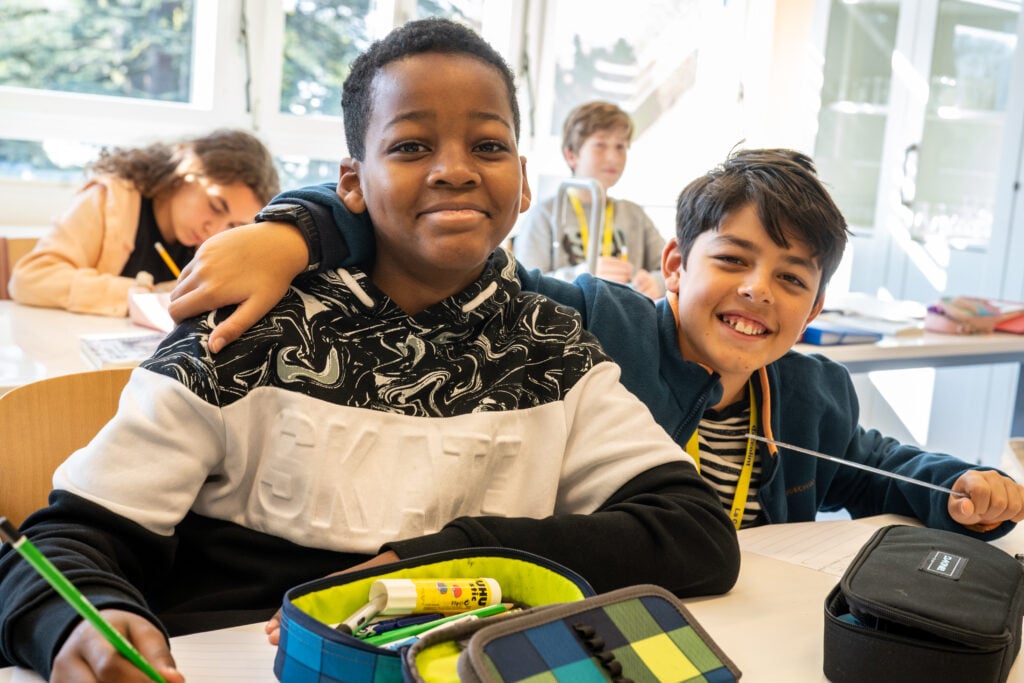 What are the most pressing challenges you are facing and how are you addressing them?
It's interesting because there is the what and then there is the how.
There is, for example, the use of technology. We believe that technology must be used in a creative and ethical way. We have to be much more innovative and creative in the way we integrate technology into pedagogy, especially generative open source artificial intelligence. We have to be constantly aware of the ethical implications of the use of technology as it becomes increasingly powerful. We're very lucky at our school to have world leaders in technology and excellent ICT campus partners.
So, That is the what.
But to answer your question, the how is equally important. It's about being clear and being kind. You might have heard of Brene Brown's statement "Clarity is kindness". I think one of the problems that a lot of teachers face is the perception of initiative overload. That comes from a lack of roadmapping. It is easier said than done, but the better you plan things the more secure people feel. The more prepared they are, the better they can fold that into their day-to-day work.
Then there's the question of kindness per se. It might sound trivial but it's actually quite important because kindness is what lifts people up. It's something I think we all need to face in schools, not just for students and the way that they interact with each other, but between parents and the school. It is how we can continually show up as our best selves. We need to focus on being kind to each other because if we do that, a lot of the other objectives fall into place naturally.
I surveyed a lot of people and had focus group discussions and what kept coming up was, "we just want to get together. We want to reconnect after years of pandemic". Schools are quick to forget what we went through and just jump back into business as usual but it was quite traumatic. We are making a concerted effort to celebrate cultural events together, to bring more students together around community events and rallying points. I think that these are the things that make school memorable.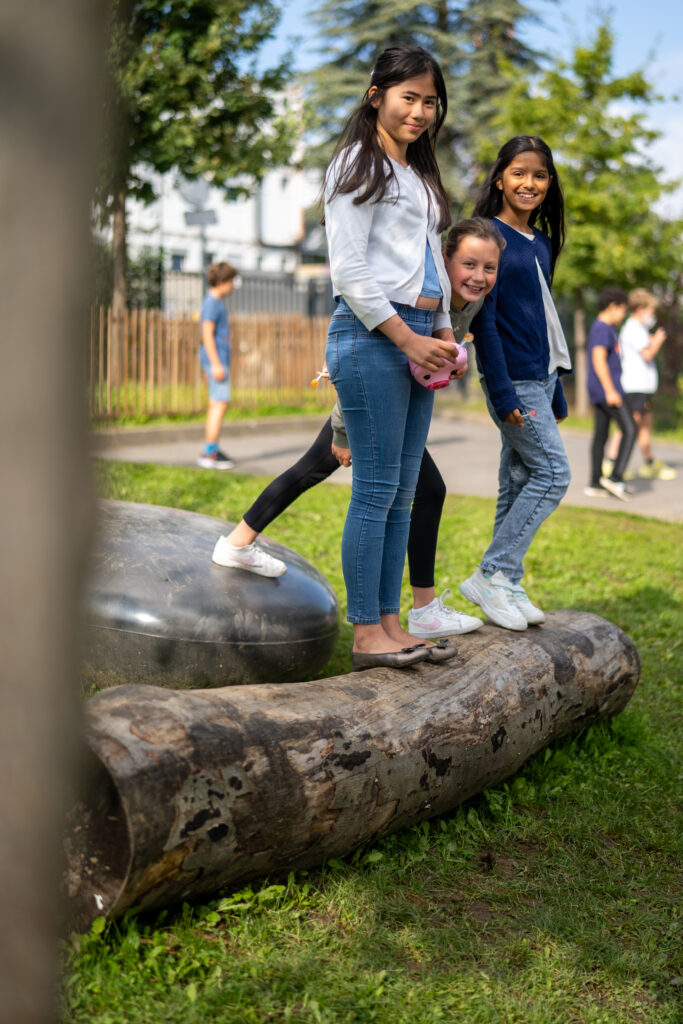 You have worked very hard to build a robust school community. How do you keep that community going, especially in this post-covid era?
Some of the important themes that we're going to be looking at will be driven by design teams and those teams will have students, parents, staff and board members on them. So it's about distributed leadership and getting everybody involved. Remember the old African proverb "If you want to go fast, go alone. If you want to go far, go together."
Every person in the institution – everyone – has to understand the values of the school and feel united by them. We're not separating teachers from the extracurricular activity coaches, or from technical services. We're all in this together.
My job will be to ensure that everybody understands the values and mission at the apex of our organisation because that is what will unite us. And it also gives a renewed sense of energy to everybody in terms of what they're doing – the higher moral imperative is why we're here.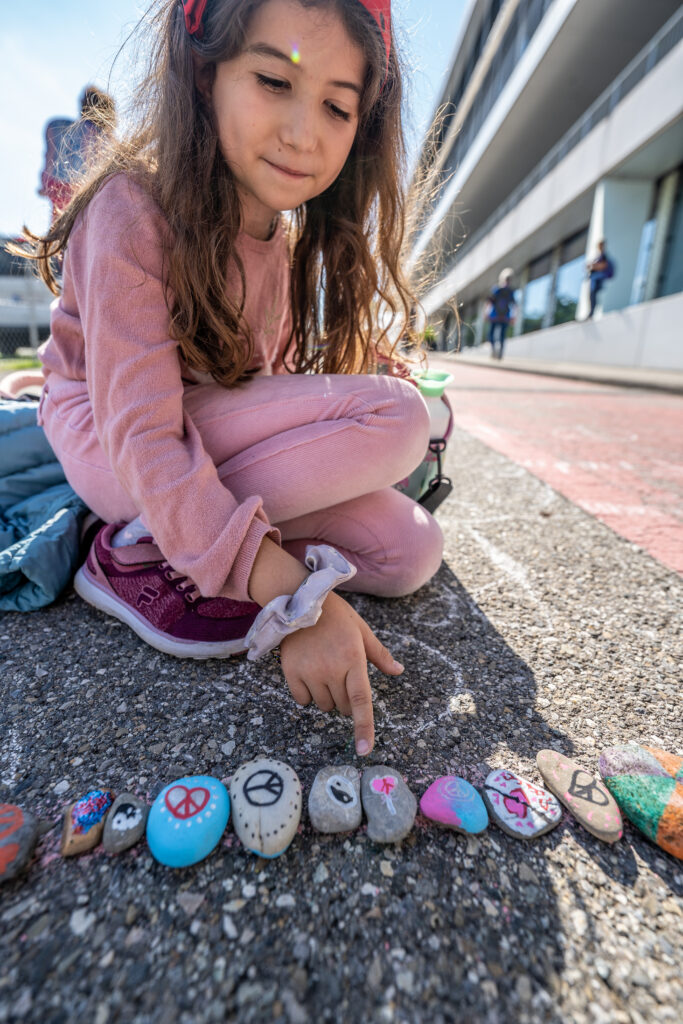 What is going to keep you at the forefront of innovation?
The word innovation, I think, is very important in education today. Why? Because we essentially have the same assessment model that we have seen since the late 1800s, despite the rapid evolution of the nature of work. Schools have remained fairly change resistant and one of our important projects is the Learner Passport, which is a broadening of assessment. We've put together a group called the Coalition to Honour all Learning with over 50 different schools and universities – they have joined us and are interested in what we're doing and what we're seeking to reform.
What does it mean to be educated? What does it mean to be a thriving person who can contribute to society? It's much more than your ability to perform on a handful of narrow, high-stakes assessments. We know this and yet our school system isn't really doing much about it, not in terms of summative assessment, not at the end of the student's journey. We are presenting the world with Ecolint graduates who carry with them a passport that describes everything that they've done in school, outside of school, extracurriculars, academics, social impact work, arts, sports and so on.
We have separated the Ecolint Learner Passport into seven competences that we call Global Competences. This is a project that we've designed with UNESCO's International Bureau of Education, who have been our historic partners since 1924. Excellence remains at the forefront of innovation and education with this very important project.
We are pushing the sustainability agenda – bringing it to the top of our list of priorities. We are designing a global citizenship education course with UNESCO and recently we've been joined by the United Nations Office of Human Rights on this project. This is a two-year mission that will see us develop a curriculum that will be available to other schools around the world if they want to use it, so that students are learning intentionally about social psychology, education for peace, and about sustainable development.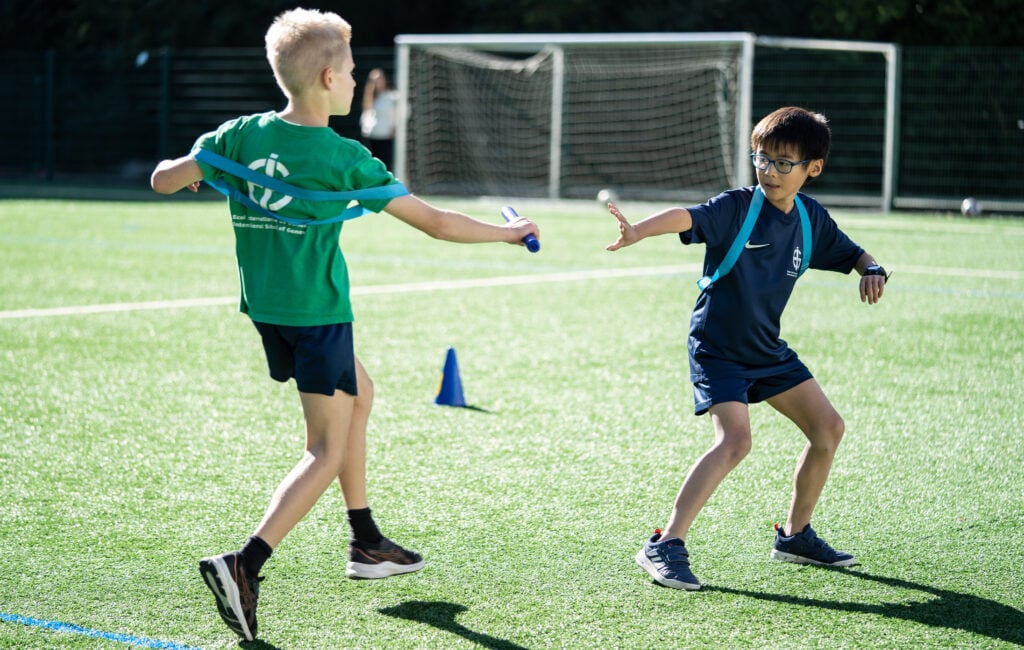 What competencies are must-haves for today's students to succeed in our rapidly changing world?
Firstly we need to look at the word competence or competency. It's important to note our understanding of it as – and this comes from UNESCO – a unity of knowledge, skill and attitude.
If you think about it, when you hire someone, you consider their knowledge (which is their experience and their qualifications); You will consider their skills (what they can do). But then there's attitude. For example, are they trustworthy? Are they pleasant to work with? Do they have an entrepreneurial mindset? And those three things need to work together. The current assessment system doesn't really assess all three. It's more heavily weighted towards knowledge, and to a lesser extent skills. What are these competences for us?
Lifelong learning: learning how to learn, curiosity, creativity, critical thinking, communication skills, problem solving, reflection, and innovation.

Self-agency: initiative, drive/motivation, endurance/grit/resilience, responsibility, entrepreneurship, accountability, self-management, exercising rights and responsibilities, self-value.

Interactively using diverse tools and resources: impactful and efficient use of resources, responsible consumption, interfacing with tools.

Interacting with others: teamwork, collaboration, negotiation, leadership, followership, conflict management, respect for others.

Interacting with the world: balancing rights with responsibilities, balancing freedom with respect, balancing power with restraint, being local and global, environmental custodianship, global awareness.

Multi-literateness: reading and writing, numeracy, digital literacy, data literacy, technological literacy, coding, media literacy, financial literacy, cultural literacy, health literacy.

Transdisciplinarity: mastery within and across STEM (sciences, technology, engineering, and mathematics), the arts, the humanities, social sciences, religions, languages, and vocations.
To be literate in the perfective tense means that you come out of school very good at something. After 15,000 hours at school, if a child is not confident and competent at something, I think that the school system failed them. We must identify these gifts and make sure that students become excellent at them. And, I really believe that everybody can become excellent at something.
Those are the seven global competences that we believe are stable. They're not going to go away and we need to educate students towards them. You can see how our learner passport fits in and it informs much of what we do at Ecolint.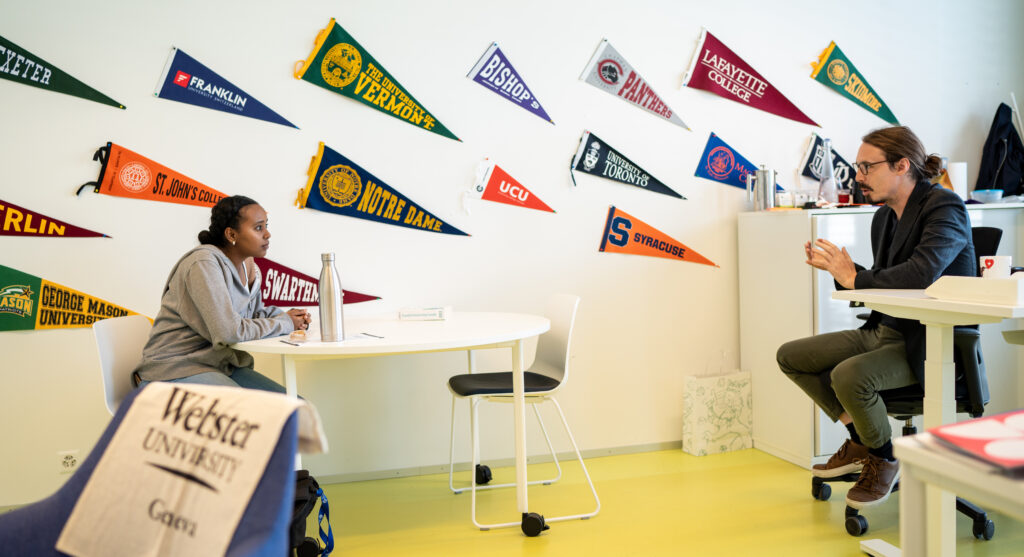 Are there any plans to collaborate with other international schools in terms of knowledge sharing?
We have a close relationship with the schools in our coalition. We are looking at ways of collaborating around alternative transcripts. One of our goals within the coalition is to set up a conference that will bring educators from around the world to work with us. We're part of Switzerland, so obviously, we're part of the Swiss Group of International Schools and I'm quite keen on us building relationships with public schools. We've done this on a few occasions through our arts programme. For example, staging theatrical productions that have involved a number of students from the state system. We will be organising a sports competition towards the end of next year. That will allow students to play with students in cantonal teams. One of the challenges that international schools have always faced is putting our students into contact with the host country and making sure that they're not just growing up in a bubble.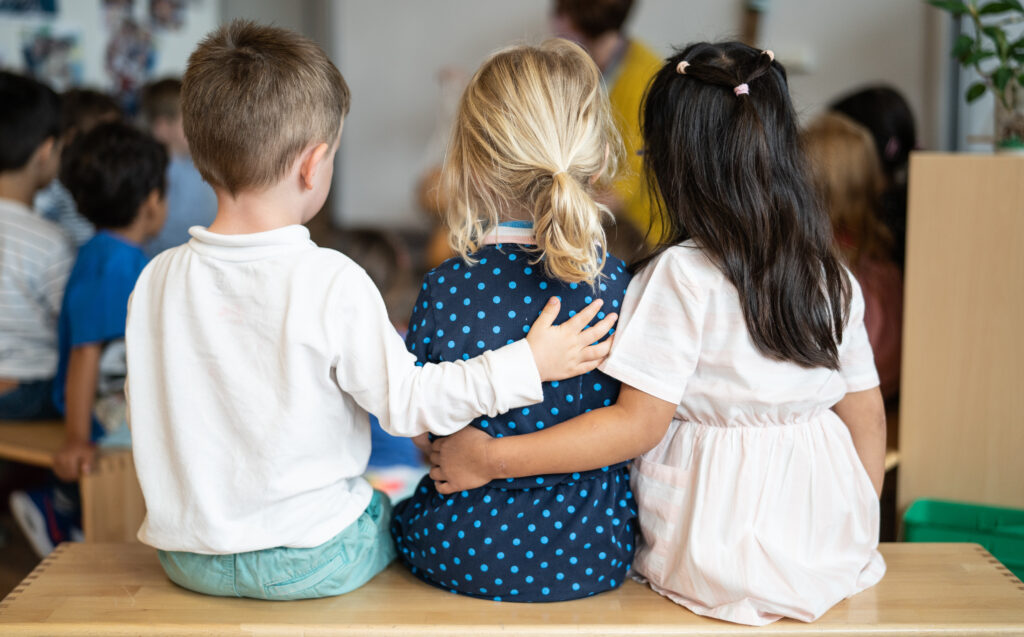 What legacy do you hope to leave at Ecolint?
At the end of the day, it will not be my legacy but our legacy as Ecolint: we are in this together. Further still, it will be our generation's legacy as international educators across the world: what will we leave behind us? Let's do what we can to develop peace, inclusion and sustainability and to ensure that all human gifts flourish.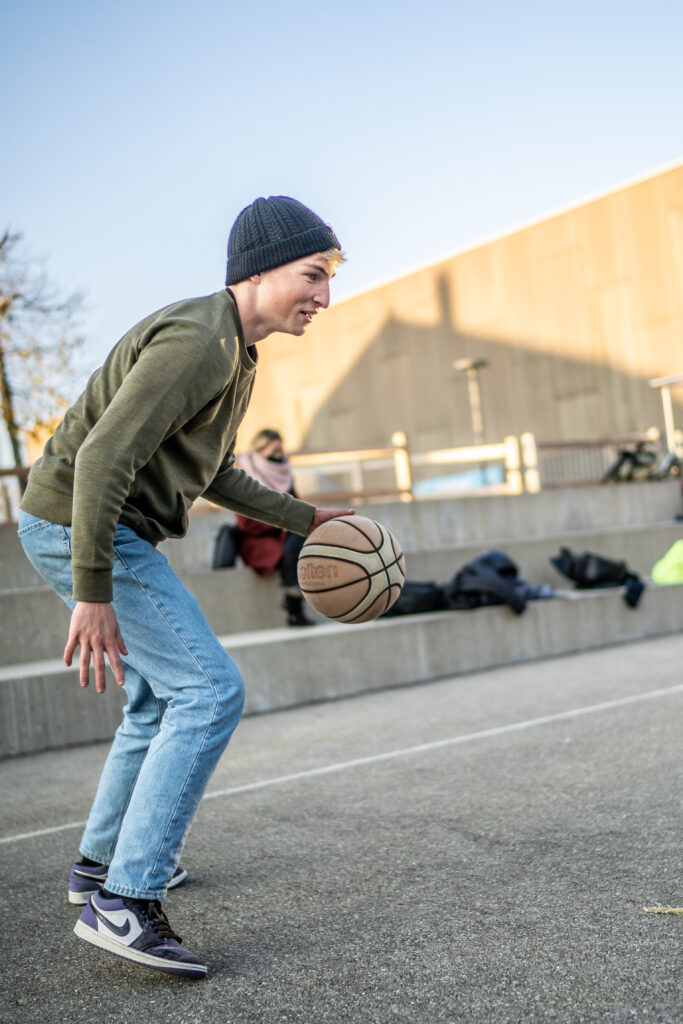 About Ecolint:
Founded in 1924, Ecolint is the world's oldest international school. Built on strong humanitarian values, Ecolint strives to educate for peace and to prepare students for citizenship of diverse communities and engagement with the political, ethical and environmental challenges of their times. Resolutely not-for-profit, Ecolint has a proud history of student-centred, pedagogical innovation – including the creation of the International Baccalaureate.
Related Articles: