Article
Interview with Dr Hugh McCormick, Copperfield International School – Verbier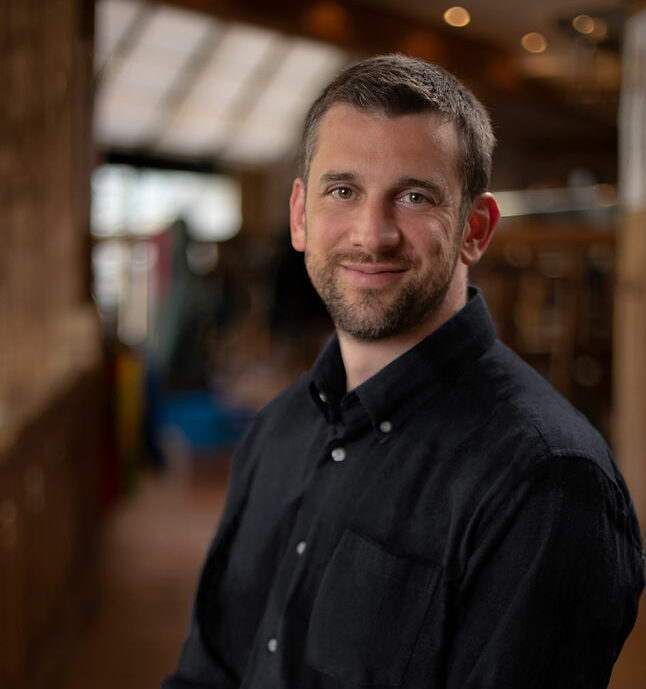 Described as the 'world's only ski-on, ski-out international school', the Copperfield campus is situated at the foot of the mountain slopes in Verbier and offers a global gold-standard in curricula. With staff having graduated from and taught at the world's best universities and music schools, and a co-curricular program that nurtures creative passions and sporting talents, Copperfield is dedicated to providing an education that opens opportunities to a wider world, a broader mind, and a happier life.
We sat down with Founder and Head Teacher, Dr Hugh McCormick, to talk about the school, his approach to education, and where Copperfield International will be taking its students in the future.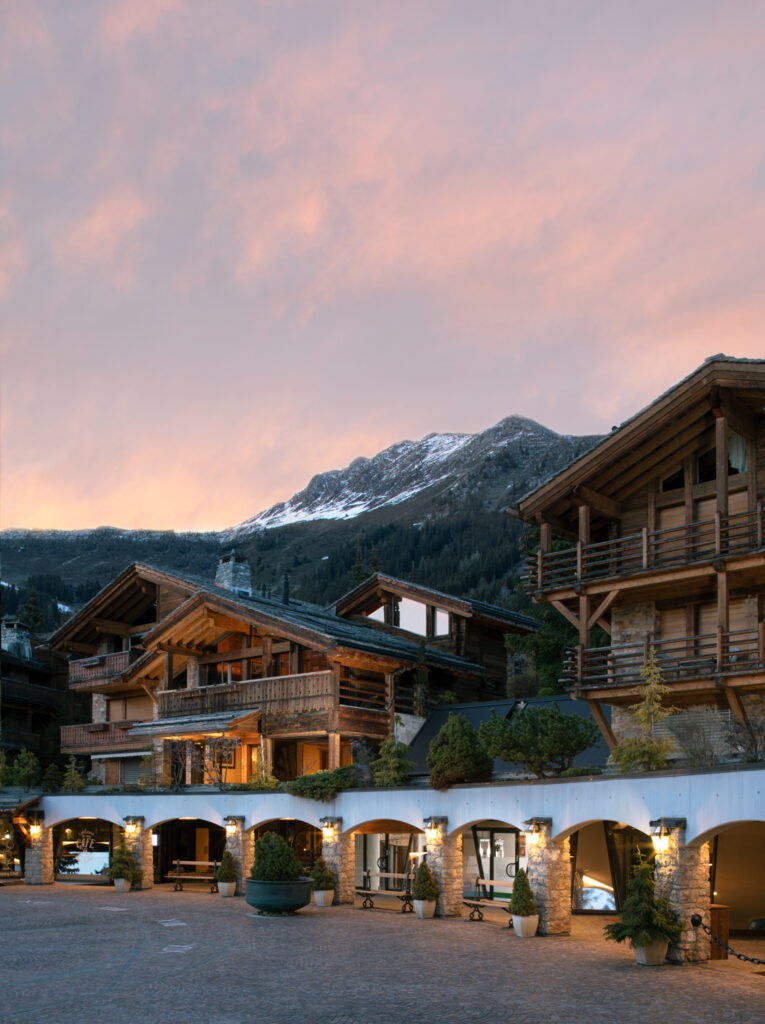 Let's start with a little bit about you – what's your background and what made you choose education as a career?
I love explaining things – my dad was an academic (a Professor of Economics), and my mum helped people as a Child Psychologist, so our family culture was about helping people and explaining things, and these two paths just merged for me into teaching.
I've loved teaching since I was young, even as early as secondary school; and when I went on to Oxford University for my master's and PhD, I taught undergraduates and sixth formers – and really loved it.
I spent four years away from teaching as an Investment Banker, then came back to teaching – it's what I really want to do, and I feel that it's more than a career. Great teachers live education, it comes out of their pores – and you can tell that being an educator is more than a career, it's a mission.
How do your experiences and philosophies inform your approach as Founder and Head Teacher at Copperfield in Verbier?
Experiences and philosophies are at the core of our mission – which is small group learning (we have a maximum class size of 10 young people), in an incredibly safe environment, with international pluralism.
The reason I chose to pursue this as the Founder, is because I'm more than the Head of School; and it's more of a start-up / founder type model. I experienced for myself what Sevenoaks, Winchester, Harrow and Oxford were like – they're really big schools that are world class at being big schools; but in any big school, apart from the median student, everyone else isn't adequately addressed – they're not focused on.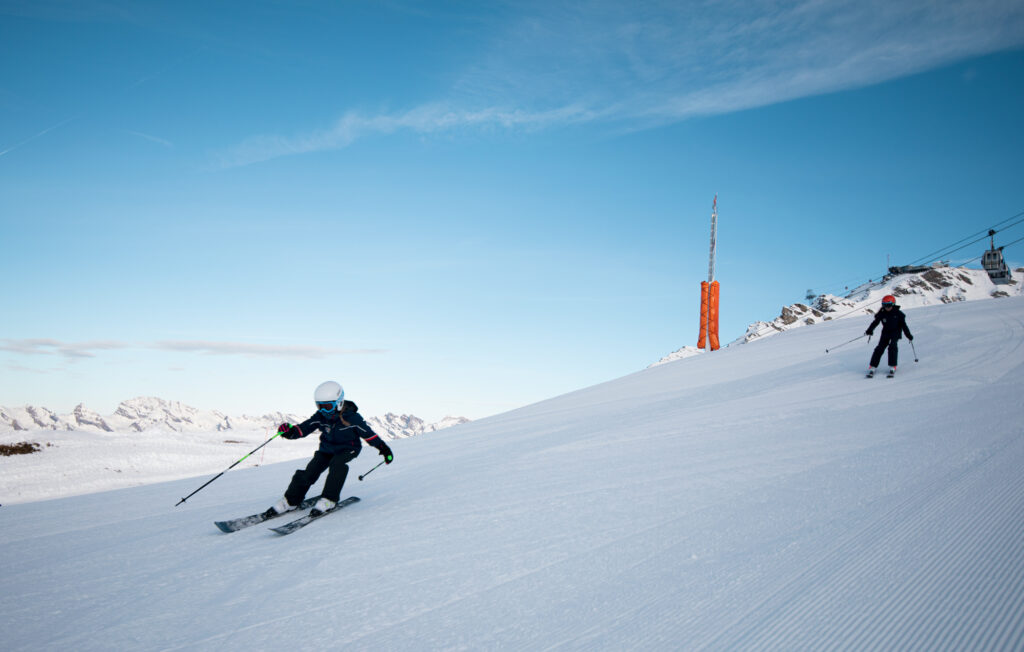 What have you learnt from your time as the Head of an international school?
International families really want to to know that they've made a good choice for their children's education: that their children are happy at school, getting great lessons in the classroom, and rich and varied experiences outside the classroom. Often these families have relocated for non-educational reasons, so they want to be sure that their children's education is not compromised. Each family is different, but they are united by this common passion: having the courage to move around the world to new places, and wanting their children to grow wiser from this international movement, without sacrificing other dimensions of their educational journey.
As a newly opened school, can you tell us a bit about the programs and the type of students you are hoping to attract?
We launched in January 2021, and we have students coming in from all over the world – we even had three students who just walked in one day with their parents (they were here on a ski holiday), and two days later they'd paid the deposit and will be joining us in August 2024. We offer Cambridge iGCSE, A-level, and are at verification visit stage with the IB for both Diploma and Primary Years Programmes.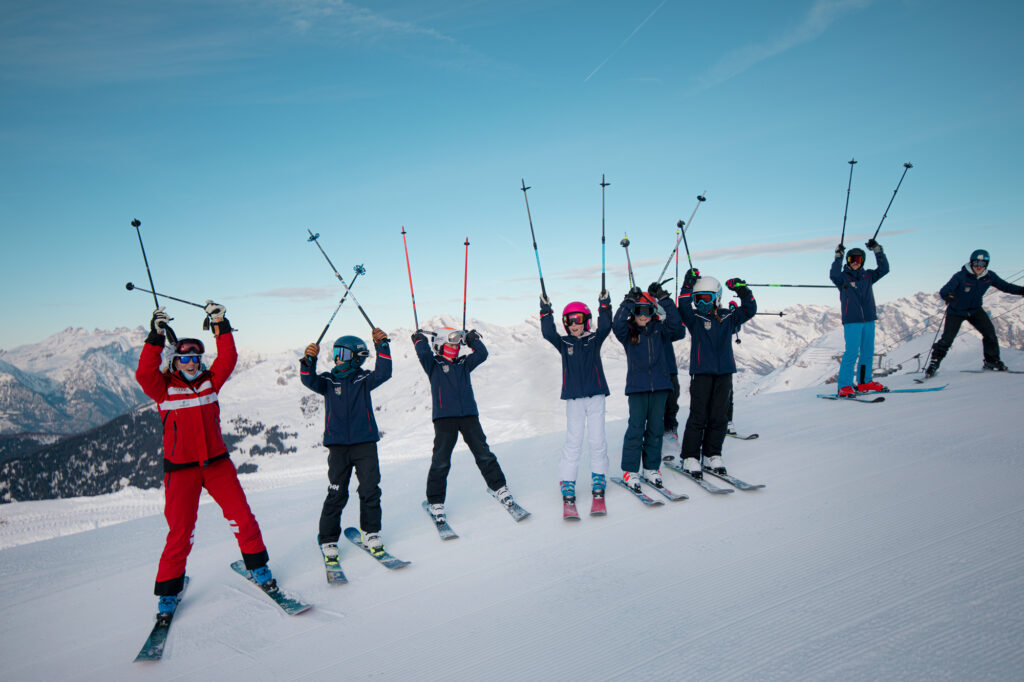 How do you encourage a love of learning?
You've got to have high-grade teachers. If a teacher is burned out, or doesn't have that joy of interacting with a student, then it's not going to work.
We hire people who love their subject, and attract teachers that love learning moments, and spotting learning moments: this is the name we give to those interactions where the teacher passes to the student a joy for learning. Most people can recall those moments in their own education decades later.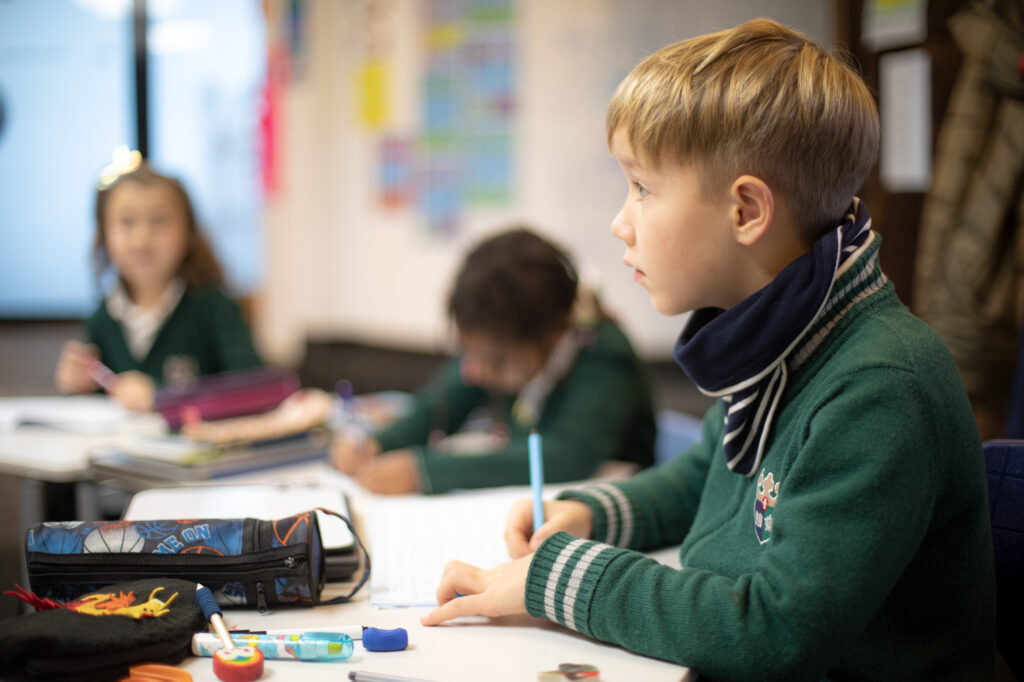 What is your favourite thing about the learning environment that makes Copperfield stand out?
I've made a few strategic decisions that emphasise the need for students, parents and teachers to collaborate – and this is the essence of my educational philosophy; you can't do it without the parent.
I think a lot of schools don't take this route because it's seriously hard work, and can be stressful, and you're going to be inserting yourself into many families – and every family has their own quirks. You've got to be brave and courageous to take the risk because it can backfire – but that is where the work is. You won't find me inaccessible behind a full schedule – parents know they can walk right into my office, and I like it that way. It's a way to show how different we are, how much more open and democratic.
What do parents of Copperfield students value about the school?
We're really well supported, and well financed with strong, stable shareholders. We're transparent about who's helping us, and we make sure the parents know who is involved, and the reputations of those people, so we can build trust and confidence.
The number one thing that stands out for parents in regard to the schooling, is that when they read the reports we write, it's clear that we know their children incredibly well.
We also encourage going back to the start. In our school, the families have been doing parenting seminars, they know each other's families really well – and as a result, there's a huge camaraderie amongst them, they can talk openly about the tools they've learned in the classes. There is trust among the school and the families.
Instead of having only classrooms around our beautiful courtyard, we chose to use one of the spaces as a café – and the café is there for the whole community. So every day you will find parents mixing with each other at drop-off and pick-up, and even throughout the day. It's more like a quasi-social club that happens at school – without the traffic jam of cars at the front gate.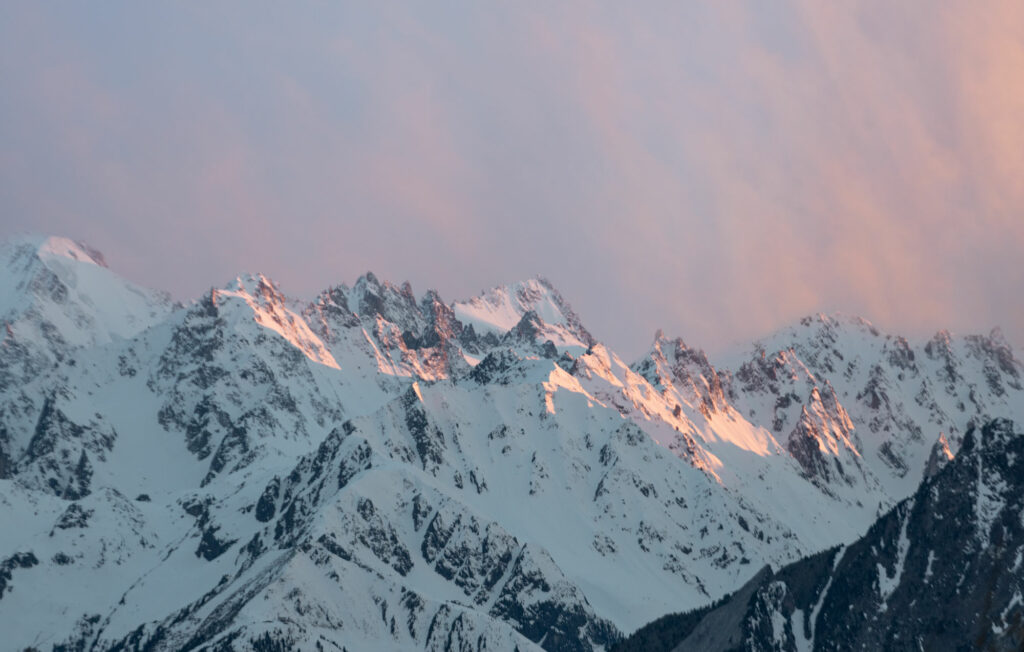 What are the main principles and philosophies you promote at the school?
Our motto is, 'Have the courage to be imperfect'. So our main aim is to encourage everyone in our community to understand that mistakes are inevitable and even desirable. This will encourage them to be honest about their mistakes, and from that improvements will naturally flow.
I would say one of the other elements that drives us is – if you want to have a great international school, then you've got to have a great international faculty. It needs to be immersive, it's not enough for a teacher to just have one or two years of teaching, but for students to be exposed to people who have spent significant parts of their lives in various cultures. We can teach something like 14 different languages with native speaking, fully trained teachers in our team. For the students, it's natural to have their teachers talking about examples from all over the world in a spontaneous manner – it allows a depth that you just can't simulate.
We also ensure that no one gets left out. Because of our small class sizes, it's not possible – and if anyone were to behave in a way that excludes other students, we would find out about it that minute – not a month later, when that student had been miserable for a month, we would find out about it straight away.
Are there any areas that you want to develop or that you are developing in the school?
We're spending a lot on our classroom spaces, we've got writeable walls, flat panel TVs, awesome furniture that the students love to sit on – and we've really invested in the space, we even have boot heaters for every child (we ski five times a week). When a child joins, we write their name on a magnet and put it next to the heater.
We provide them with high-quality Swiss made accessories – such as a water bottle with their name on it, a pencil case with their name and the school logo, a beanie, the uniform, and a tote bag full – in some ways, it's more like the student has attended a fashion launch event or a birthday party instead of the first day at school. And for the first week of the school year, we do an activity week of team building. That way, before a new student gets into a lesson, they already feel at home and know everyone else's name.
Which areas of education and extracurricular activities do the students and young people experience during their time with you?
We do everything you would expect from the world's best ski resort that also has a full summer programme: skiing, swimming, tennis, golf, mountain biking, horse riding, basketball… We use top quality internationally recognised academic programmes, and we are also doing some things that are really quite innovative: we've hired a former Olympic skier to run our athletic programme; we're going to teach languages through music, and we'll be using the café as a science lab in order to teach science through cooking – and in order to do this, we don't need to create a science lab, but to offer something you might see if you were training chefs – a cooking school. So for our science curriculum, we're collaborating with a Michelin starred chef. The students are going to love doing their science homework at home in the kitchen!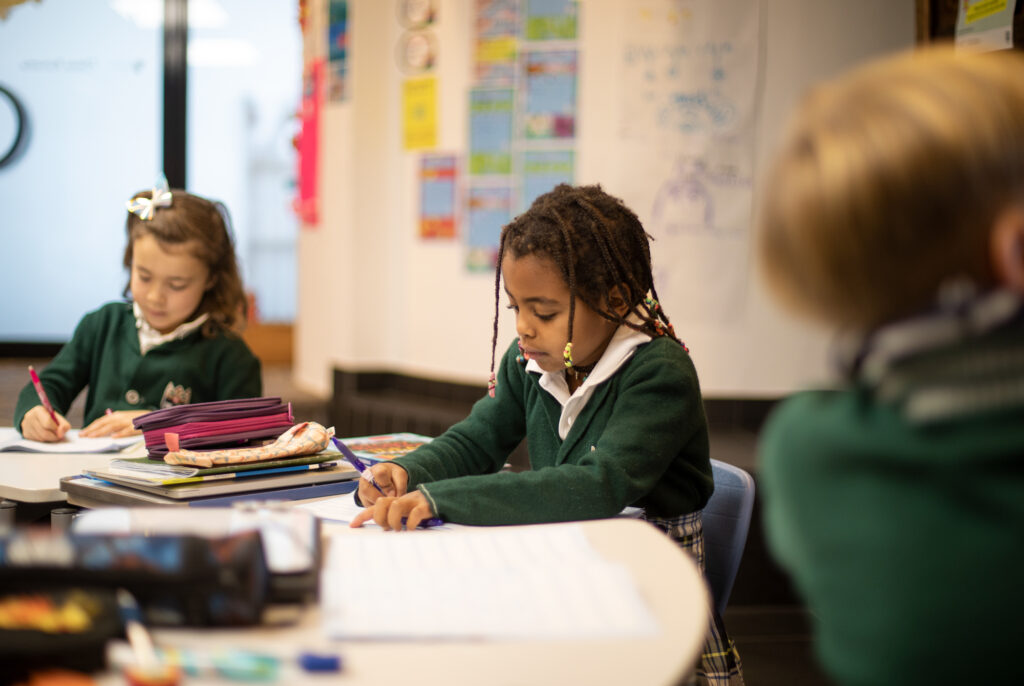 Has the COVID-19 pandemic had much of an impact on your admissions?
We only missed a few days of school due to COVID because we're already in a bubble here, and everyone was very sensible. But during the COVID period we went from 0 – 26, to 44, and now nearly 100 students registered! It's been incredibly hard work, but when I wander around the school, and see what we've achieved, it makes all the difference.
What do you think will be the major challenges facing students and education in the future?
I think the challenge facing students will be in gaining transferable skills and a mindset of continuous learning – because the pace of technology isn't going to slow down, it will just continue to accelerate – and the mindset required is going to be different.
I think computers and robots are going to be doing most of the work in 50-years, and we'll be wearing devices and implants – and we need to make sure our students can adapt, and use the skills they've learned here, to thrive in an ever-changing environment. They're going to need to be comfortable with continuous, accelerating change. An international school environment is a great place to learn that.
What is your vision or ambition for Copperfield graduates?
You start in the family unit; your parents have to guide you all the way to being a democratic citizen. The young person gets out of the family unit and goes to school – where it's the school's job, the teacher's job, the educator's job to partner with the parents to guide the child from student to democratic citizen – and to achieve that, the school has to collaborate well with the student and the parent.
This is the essence of my educational philosophy – you can't do it without the parent, and you build a welcoming community atmosphere, that works with our holistic approach, and sees the student become a well-rounded international citizen.
How do you equip students for success?
We provide them with long-range skills for the future, and we do so by bringing experts into the children's lives at relevant points in a sustained way.
So for example, we get external people who specialise in professional outdoor team building training for corporations to do our first four days of school – and the students learn outdoor survival skills for a week. And as another example, our Head of HR teaches some of the Economics and Business course: they learn directly from a very experienced practising professional. And we hired a personal trainer with a Master's in Big Data to teach PE and Statistics. Most exciting of all, we have a full-time school psychologist joining us in August who will both teach Psychology and be there for 1:1 sessions with every student.
Over the course of their time with us, we decide on the curriculum in partnership with the parents, and take a very long-range view of skills, transferable ones in particular. We aim to be very modern in our approach.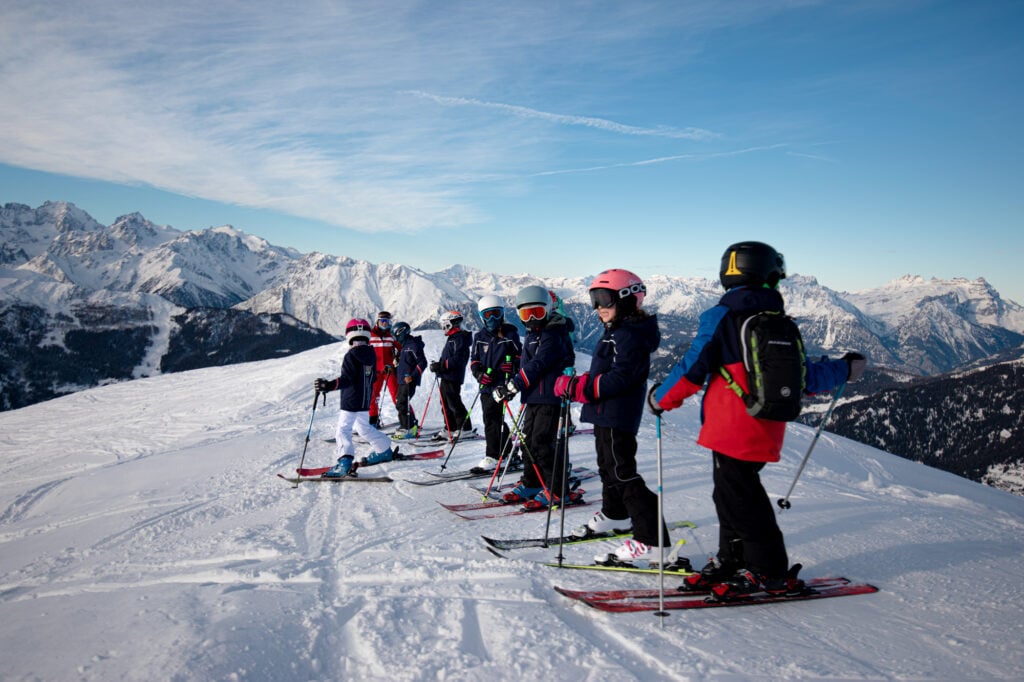 How do you make the best Switzerland and everything it has to offer? Do you have any hobbies?
I skied six times this year … there are a hundred days of calendar skiing, and yeah, I skied for six of them… but I do love walking at night. When you walk into the mountain at night, at altitude and when there's no clouds, you can really, really see the stars – it's stunning.
Switzerland is staggeringly clean, safe, organised, logical, pragmatic, consensual, diplomatic, respectful, and beautiful. The cities are clean, and safe, and gorgeous – and the little villages around the lakes are just beautiful – there's a lot of incredible scenery, that's why 1.2 million people visit Verbier every year, because it's absolutely cracking!
So, this summer, I'm looking forward to more walking, some running in the mountains, biking, swimming … there's some amazing lakes in the mountains, they're very, very cold, but you can swim in them.
I'd say I'm less interested in the cities, and luxury stuff – most of the people who come here aren't really interested in that. This is something that makes Verbier quite different from the other top mountain resorts. You can really feel the local community's presence.
About Copperfield Verbier
Expanding minds and horizons, with up-close and personal interaction, kindness, and compassion, the Copperfield Verbier may have only recently gotten started, but the powerful drive for betterment, understanding, and developing the citizens of the future is already well established.
With chances for students to learn musical instruments and perform in regular concerts in their 250-seat auditorium, or to take part in sports, sciences, there's plenty for young minds to engage with.
The school offers iGCSEs, A-Levels, and are currently applying for authorisation for the International Baccalaureate's Primary Years Programme, and Diploma Programme.
With holistic education, Copperfield begins with academic rigour, and instils a relentless love for learning and life.