Article
Meet the Headteachers – Marc Ott, Leysin American School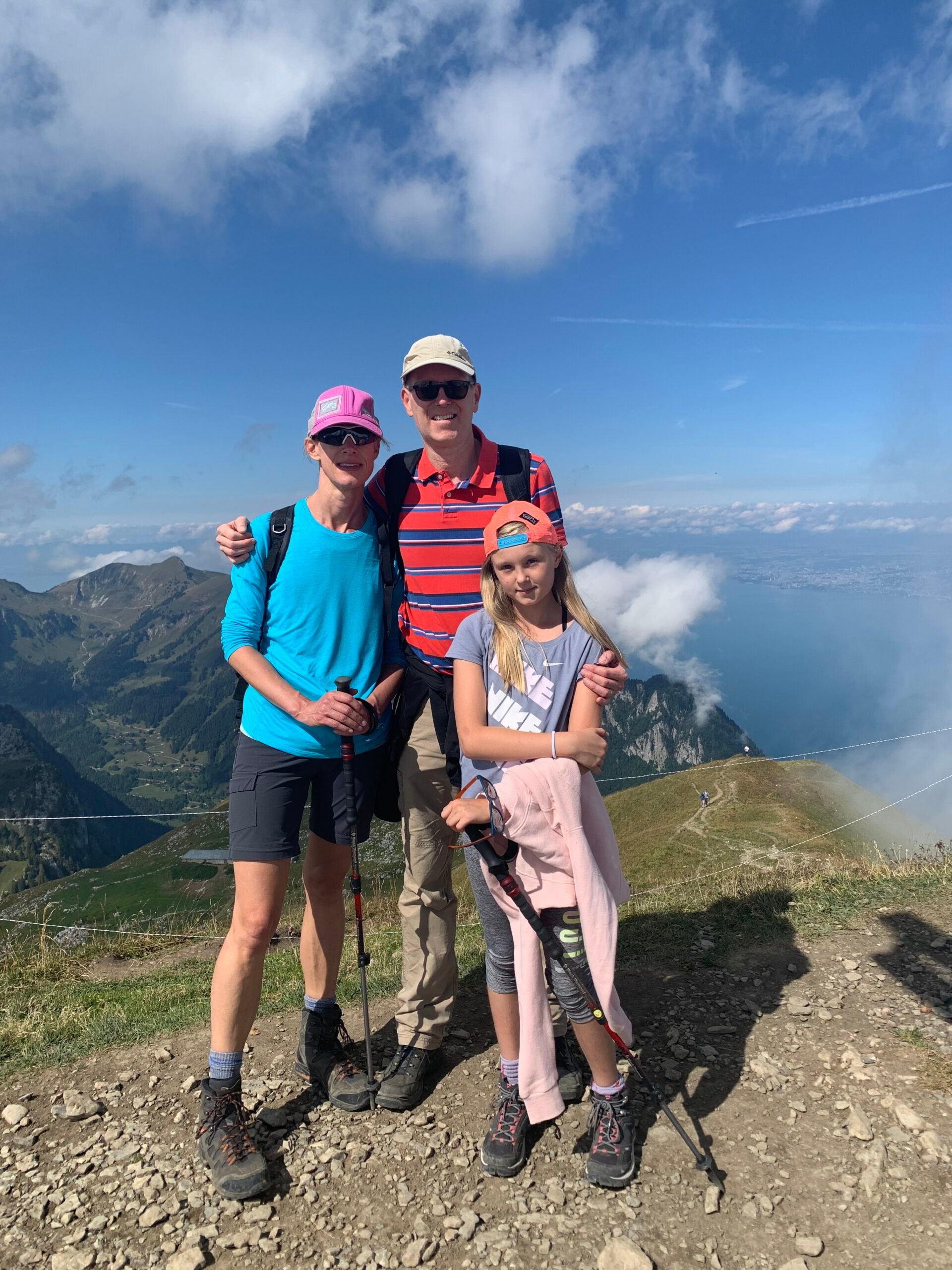 Founded in 1960 by Fred and Sigrid Ott, the Leysin American School is a prestigious international boarding school located in the stunning natural beauty of Leysin, Switzerland.
Devoted to developing innovative, compassionate, and responsible citizens of the world, with a supportive family environment, and a guiding set of values and principles of the highest standard, the school focuses on university preparation for Grades 7 -12.
We sat down with Dr. Marc Ott, Head of School, to discuss the school, its history, the educational structure, and where Leysin American School is headed in the future.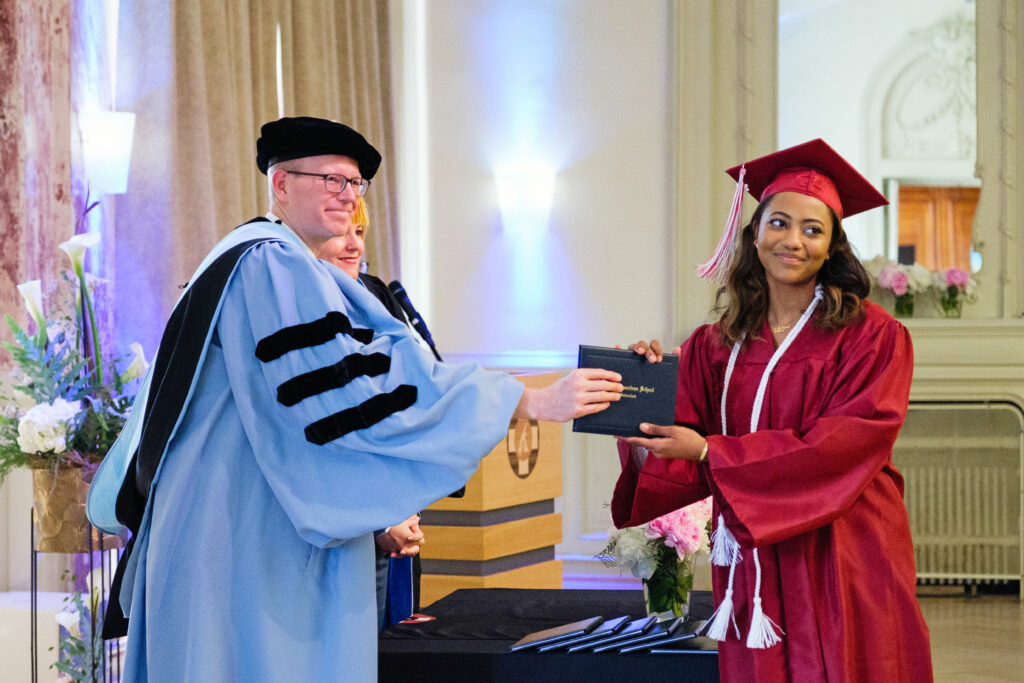 Tell us a bit about yourself, your family background and what made you choose education as a career?
Leysin American School was founded by my grandparents at a time just after the war and then the Cold War, when there was a permanent presence (primarily American) in Germany, and then in all the NATO countries.
My grandfather was asked, because of his background in education, to open up Department of Defence schools, but as he opened these up, he realised that a lot of them were too small to have high schools – and that's where the initial idea for LAS was born.

My grandmother came over from America in 1947 and started a Summer Program called the International Ranger Camps which was primarily based out of Switzerland – this was when certain ideals that still surround the school were formed – bringing young people and counsellors together, working to support each other and leave politics aside.
It was part of the post-war healing process, emphasising the human aspect of individuals, rather than labels of nationality.
My grandparents discovered the perfect buildings to house the campus here in Leysin. A growing expat community and a relationship with the American DoD led to a need for more schooling options here in Switzerland, and LAS was born in 1960.
My grandparents ran the school until the late 1970s, then the Board came to my father and he and my mother ran the school until they started retiring about 12-13 years ago.
So, my background has always been associated with the school. I went through the Swiss education system and studied at the University of St. Gallen before I moved to the US for a few years where I did my Doctorate at Teachers College, Columbia University in Education Leadership – already I was channelling my energy to take over the school.
My wife and I came back in 2005, and it was about a 4-year transition until I fully took over the position of Head of School. She is a medical doctor and rans her own private practice in town.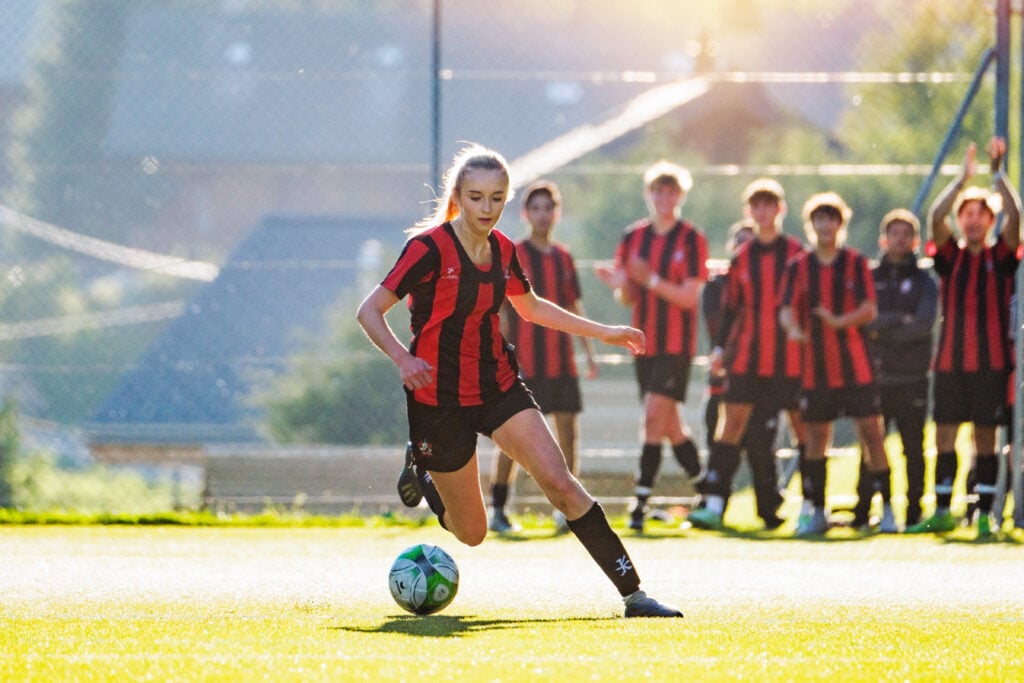 How do your experiences and philosophies inform your approach as Head at Leysin American School?
We are probably one of a rare few boarding schools here in Switzerland where the children have to do their own laundry – they have to clean their own rooms – it might sound silly – but these are skills you need when you're growing up and becoming independent. We want to develop social skills, emotional skills, and coping skills as part of a great boarding school education.
We are also very keen to keep the concept of family values as a very very present and as dominant as possible, but at the same time we want to open up the door to development and advancement opportunities.
One of the first things I brought in (back in 2001) was setting up a 501(c)(3) foundation. US taxpayers can donate to these organizations and deduct them from their taxes and this has enabled us to better manage fundraising and to better support our students.
We use the funds not just for improving the quality of the school and expanding the opportunities we can provide, but to offer a scholarship fund for students in disadvantaged areas or situations (such as refugees or taking on additional students from Ukraine), and for SUMMIT, our comprehensive capital campaign which will be used to build our Innovation, Creativity, and Entrepreneurship programs and centre.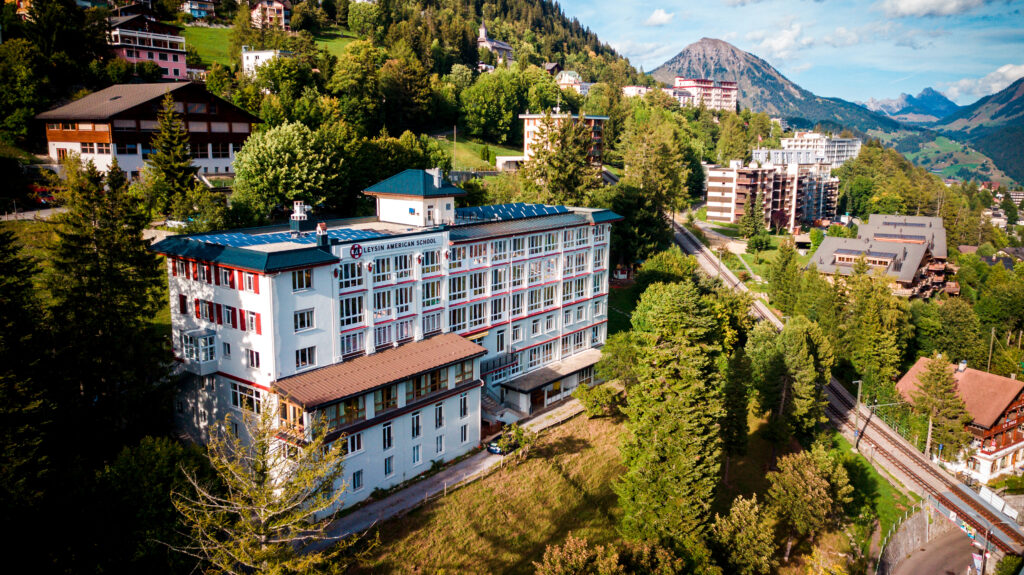 What have you learnt from your time as the Head of the school?
As an educational institution, innovation falls very much around creative thinking and being compassionate – taking the time to care for others.
Being responsible, learning what those responsibilities are, and being citizens of the world – we are here to learn from the different cultures, backgrounds, and nationalities.
I have learned that it is essential to teach students to value the international dimension and put human beings above the labels that are created around them.
Describe the typical LAS Student? Can you tell us a bit about the type of students you attract?
Right now, I'd say that Americans are our biggest nationality. Most of these are Americans who live in the US, but there are others who are expats – these families tend to have members employed by the U.S. State Department and the energy industry and are stationed in places where they can't take their children.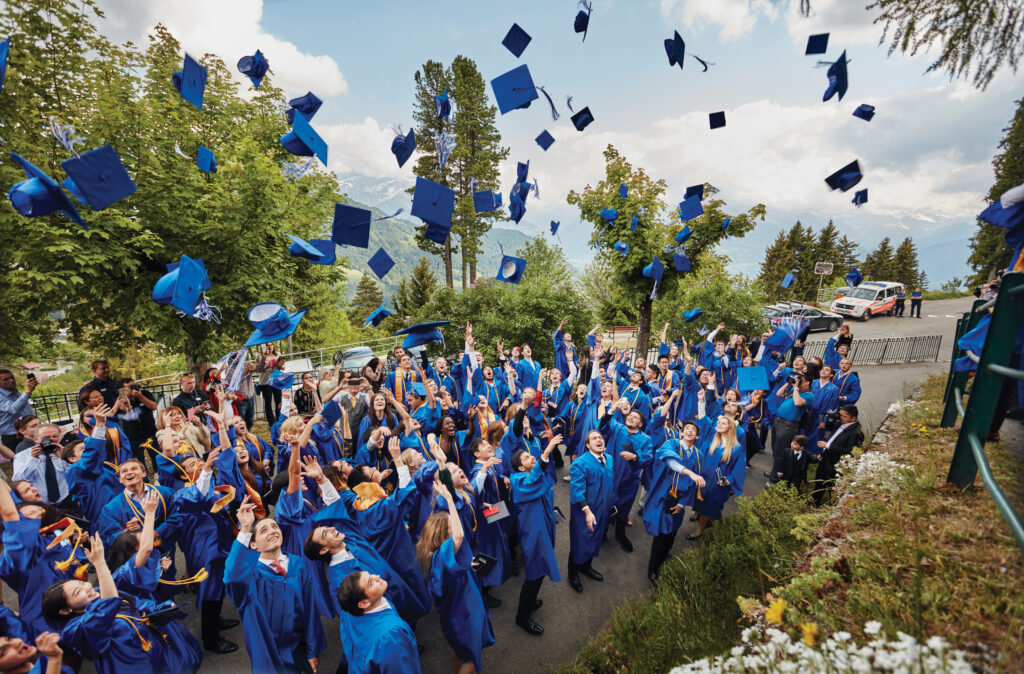 How do you encourage a love of learning?
I believe as a boarding school our holistic education is a tremendous strength. It's breaking down what I would call silos in education. Day schools, unfortunately, finish at 3:30pm and you go home – the student is no longer connected or the school's concern; but what I find magic with boarding schools is that we can really do a lot for the children – we're not just talking academically, but in broader education – that's why we come have our vision of working to support the 'whole' child.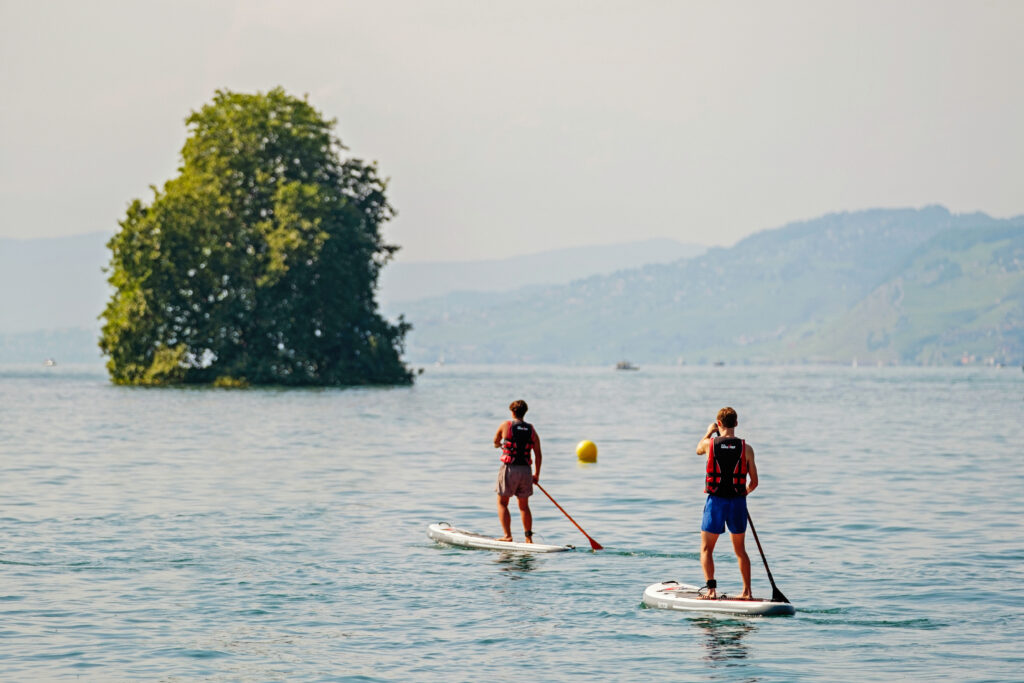 What is your favourite thing about the learning environment that makes LAS stand out?
Obviously, it's important to have good facilities, and overall we have really good facilities. We completely renovated the athletic centre about 6 years ago, and we're doing some work on the dorms and classrooms – there's always something happening. These enhanced spaces provide an exceptional environment in which our students can grow and succeed.
But I do think, beyond this, it comes down to the people – a good school is about the people, which is why I do think we attract a lot of families to the location.
The location also, being up in the mountains, is a huge change for the majority of our students who grow up in cities. The quality of life, safety, close access to major cultural centres – but also having that connection to nature and not being disturbed in cities that never sleep. I think Leysin is very conducive to learning, and the ability to find an inner peace, because we're in such a beautiful location.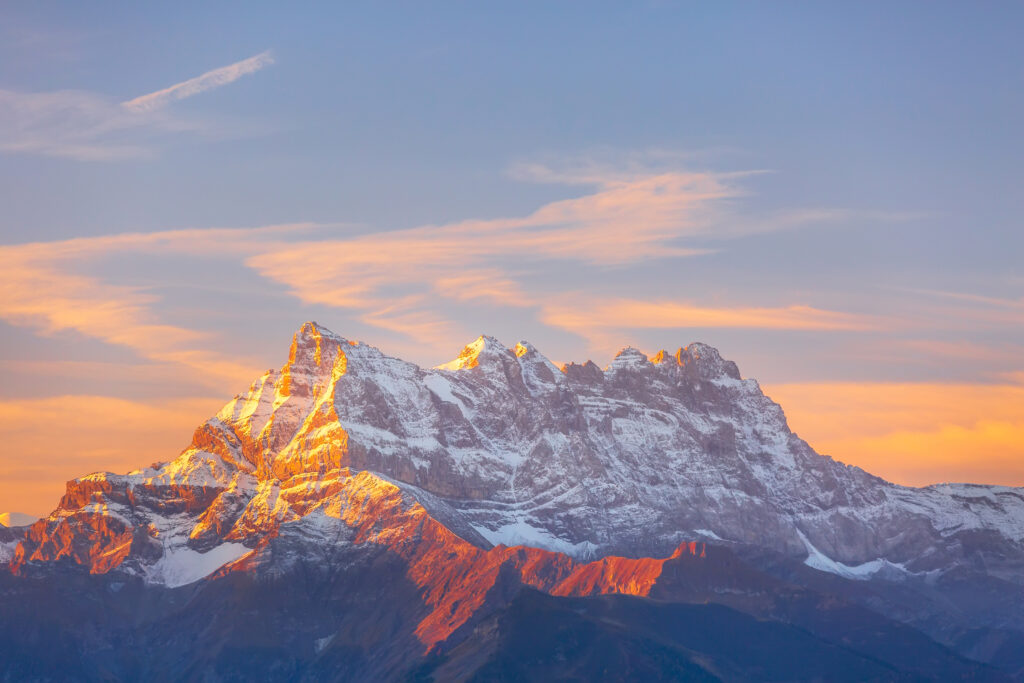 What do parents of LAS students value about the school?
They value the staff. We follow a triple layer educational philosophy and boarding school philosophy, where all our teachers aren't just qualified in their subject areas – but they're involved in student life (trips, leadership programs) and residential life. Most of our teachers live directly in the dormitory and look after the students, so the holistic policy extends to not having separate dorm staff from the teachers – it's all one; and if a student is having a rough time, or personal issues, the teachers are on hand to connect, and to let the other teachers know so there's greater understanding and compassion.
What are the main principles and philosophies you promote at the school?
The LAS vision essentially focuses around three pillars.
The first is called 'Whole Child'. We're not just looking at academics – but how we take care of the students. It includes SEL (Social Emotional Learning), leadership, and the growth that students enjoy through academics, student life activities, school-sponsored travel, and residential life (life in our dorms and on campus).
The second pillar is Attitude Learning and the curriculum, we call it ICE (Innovation, Creativity, and Entrepreneurship). We realised that a lot of our Alumni are entrepreneurs in their own right, and we we will continue to focus on these three areas so that we can support our students as they develop.
Our third pillar is our 'Global Family' which we see at different levels. It's in-house with an advisory system for our students (the Faculty Family), but it's also external with our Global Family connected with the Alumni – building and strengthening those relationships and family ties there.
We also have the founding family at governance level, and it plays an important role in our guiding principles. Our mission statement is, "Developing innovative, compassionate, and responsible citizens of the world."
That's what we do.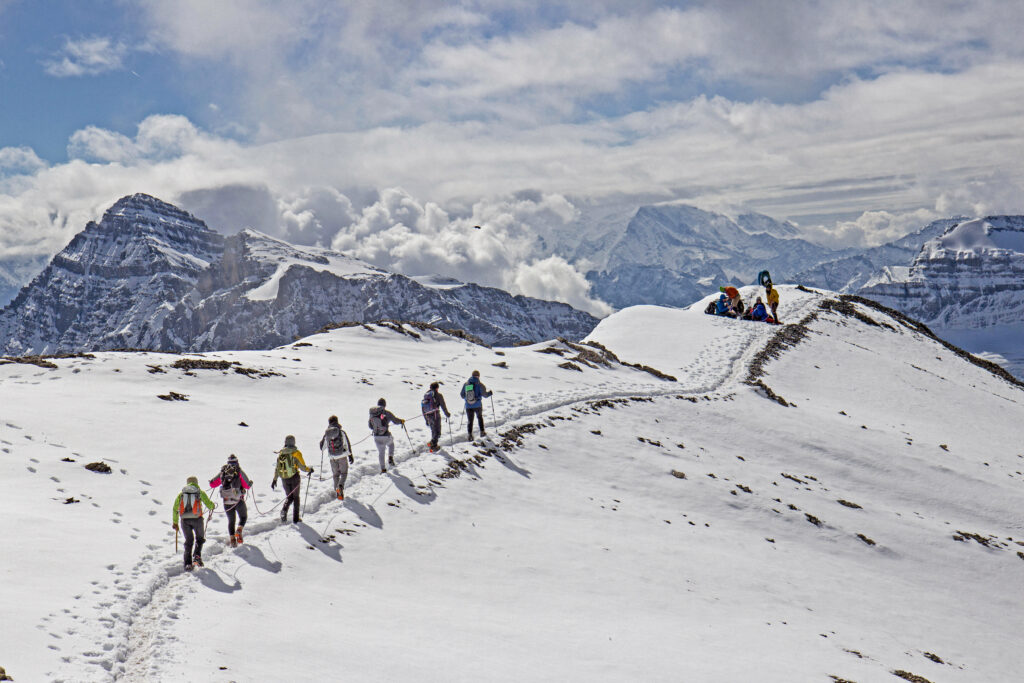 When a new student comes to the school, how does the process work?
We have a whole Orientation Program. So, we typically have the Dorm Prefects come in early, and they help with the new kids coming in; they're assigned to help the kids get around (like a buddy system).
We also have a program for the parents, because you have to keep in mind that most parents will come to visit a couple of times a year, and this is an opportunity to connect. We let them know who's who, and how things work – because I think in any education, the key aspect and the partnership between the parents and the students is probably the most important element for a successful education.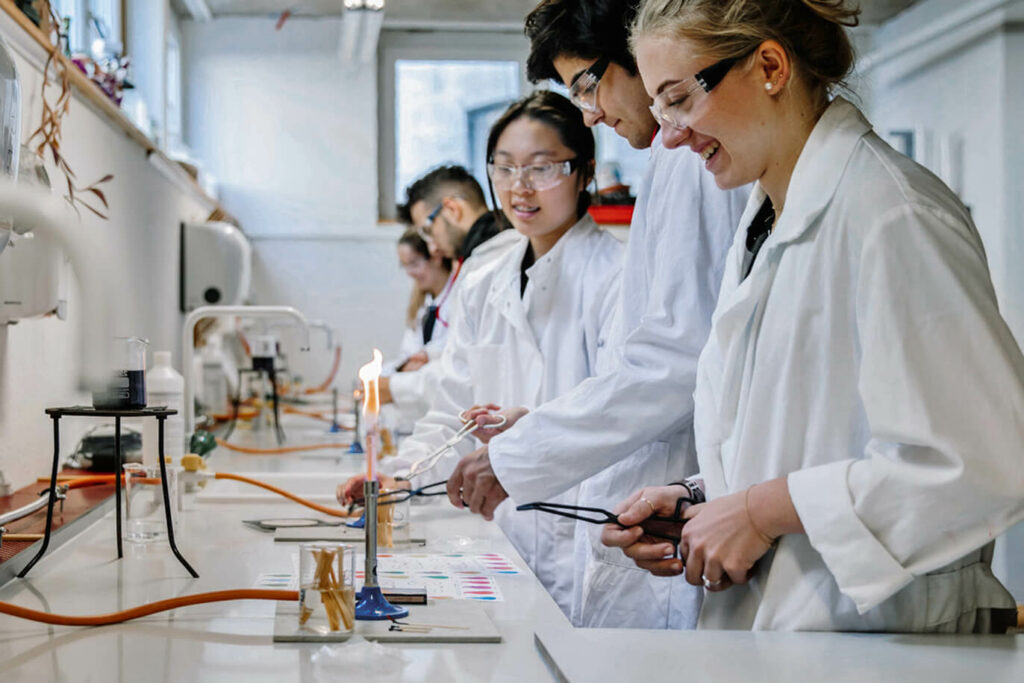 Are there any areas that you want to develop, or that you are developing in the school?
We created a program a few years ago which is called the EDGE Program. This allows students to merge different aspects of academics and activities together in a format. The structure was carefully chosen, we're constantly working on the program, to give the children more opportunities to be creative and entrepreneurial, and to develop the skill sets that allow them to learn from their passions but still balance that with the needs of the curriculum and the IBDP.
What do you think will be the major challenges facing students and education in the future?
Education needs to focus more on social emotional research and collaborative skills and less on content knowledge. We need to give them better tools to learn independently.
For example, having the ability to learn independently and find information – having the right skill set that allows them to find a proper source that they can trust the information or data from.
Students need to balance the basics, but not get lost in learning details that aren't going to relate to their chosen path; for example – unless you're really into history (like me), you may never need to know that the last war between the UK and the US was in 1812. I had an interaction with a former student, and he said that the skills he really took from LAS were researching and learning and coping with difficult emotional issues (such as breaking up with his partner). Those were the most important parts of his education, not remembering some details of the war of 1812 when he took AP US History 20 years ago.
I think we have to be realistic, and offer IB and AP Classes and a great curriculum, but also back these up by strengthening social, emotional, research, and collaborative skills.
What is your vision or ambition for LAS graduates?
We have students who will be graduating at 18, and generally will start to enter the labour market within the next 6-7 years if they go on to graduate school.
We're focusing more on skills and less on content knowledge.
So, the question is – what are those skills?Independence, autonomy, how to learn independently and find information – these are the basics they should know.
These are the basics that stay with our students beyond the content knowledge. We want to give them what they need to be successful as they become the global leaders of tomorrow.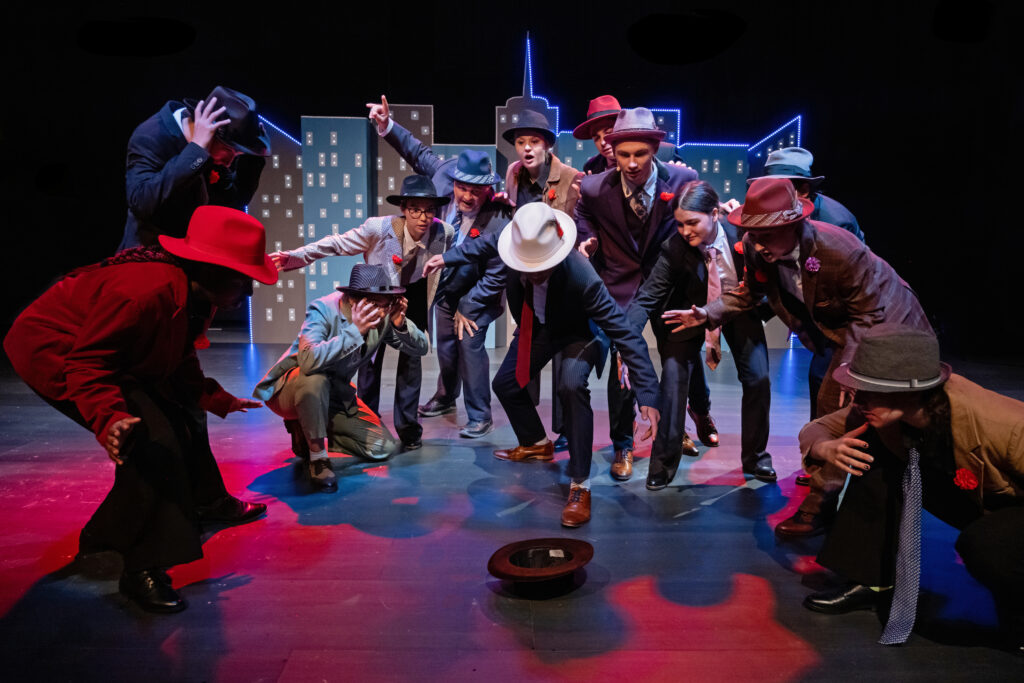 How do you equip students for success?
One approach we're taking, is that we've essentially dropped CIS as an accreditation body. We are still members of the CIS, but we chose to go with the New England Association of Schools and Colleges (NEASC) and have actively started working on what's called ACE (Architecture, Culture, and Ecology).
It's a transformative approach to learning that's based on 10 learning principles that focus on impact than output, it's what we're engaging in now, to really transform the education process here at LAS.
How do you make the best Switzerland and everything it has to offer – do you have any hobbies?
Personally, I think there's a lot of outdoor, reading, and family time to enjoy. I also consider myself, even on a professional level, to be fulfilled – I'm an External Head, in that I serve on several Boards. I've been on the Board of the Federation of Swiss Private Schools (which is essentially a federal level lobby group) and chaired the Swiss Group of International Schools (SGIS) for four years; and I'm also the Vice-Chair of the Regional Tourist Office Association.
So, I do different things, which gives me an opportunity to reach out beyond my own little bubble and have an outside perspective.
I also enjoy the multicultural dimension of switching languages and approaches and communicating with different people.
About Leysin American School
With their idyllic campus tucked away in the mountains, and the safe, residential community spirit of the campus, LAS seeks out every chance to connect their students with impactful, hands-on learning, that augments traditional classes, and gives their students a fundamental understanding of vital development skills including teamwork, critical thinking, and entrepreneurship.
Offering a US High School Diploma, International Baccalaureate, Advanced Placement courses and ELA programs, LAS sees students enjoy a wide range of extracurricular activities in sports, arts, drama, and music, as well as taking part in cultural travel.
With a focus and emphasis on university counselling, and a family environment, LAS provides a stable, caring, and supportive structure not only for the students, but for their families, and alumni as well.