Article
Meet the School Director: Neal Brown of Tandem International Multilingual School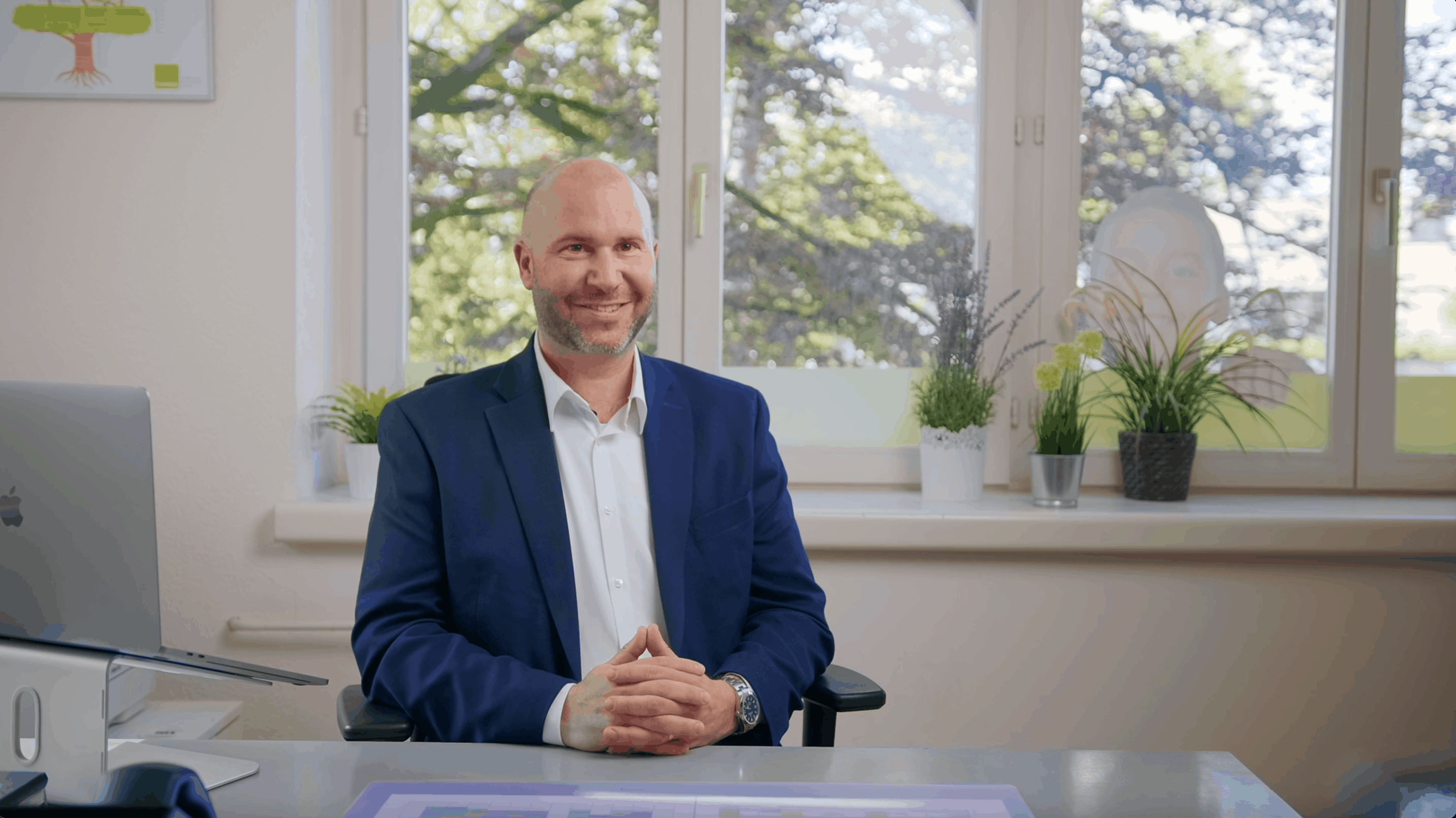 Neal Brown is originally from Northern Ireland. He completed his primary education degree in the UK and since graduating has worked at a range of state, international and bilingual schools in both the UK and Switzerland. Within these schools, Neal has held various school management positions and has taught all primary grade levels.
What made you choose education as a career?
Whilst growing up in Northern Ireland, education was always the path that I wanted to pursue as a career. I was very fortunate to have had many positive experiences at school, and I thoroughly enjoyed being taught by many types of teachers – each with very different styles. Naturally, some styles I responded to more than others, but in all honesty, I learnt something from all of my teachers, and they all had an impact on me wanting to teach as well.
I trained as a primary teacher in England and have worked in teaching and educational management ever since. It is truly a dream job that I can never imagine leaving behind. To witness students succeed in your classes or your school brings tremendous satisfaction – but most of all, to have the trust of your students as you guide them along the beginning of their educational journey is quite simply an honour.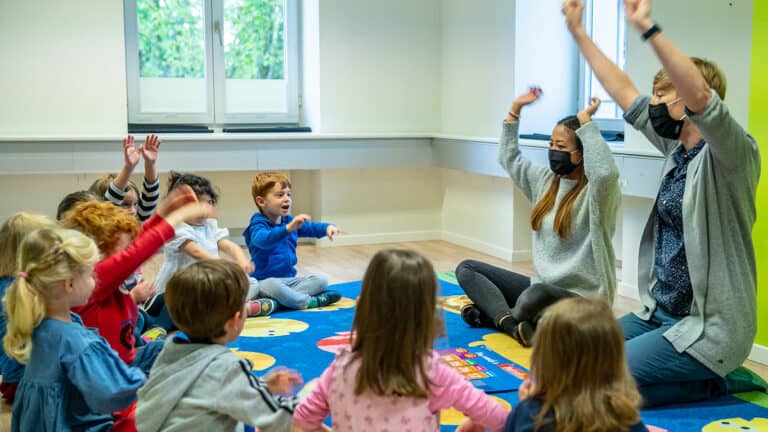 What are the main principles and philosophies you want to promote at Tandem IMS?
At Tandem IMS, it is vital that our children benefit from learning in a multilingual environment – not just by developing specific language skills but by opening minds to new perspectives and appreciation of other cultures. These key points ensure that our pupils consider the viewpoints of others and learn to understand and celebrate each other too. In addition, this helps our children to experience working closely with others to collaborate, and problem solve – skills which will be extremely useful to all of our pupils in the future.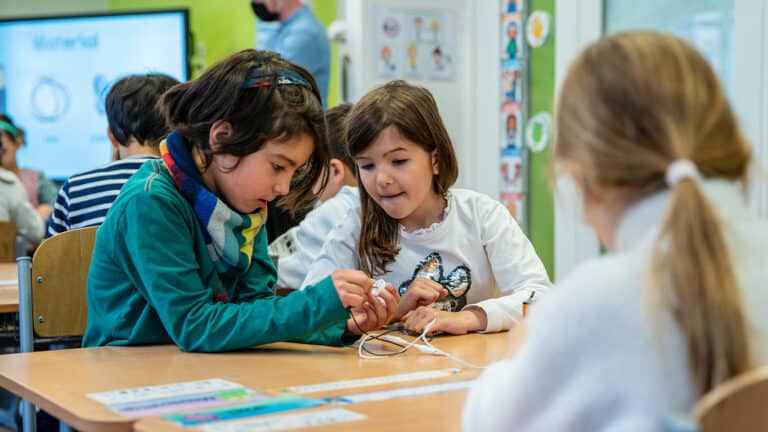 Translanguaging and Enquiry Based learning methods enhance our unique curriculums.
Tandem IMS's Translanguaging approach is enhanced by ensuring specific times where use two languages in the classroom, at the same time, by native speakers. Our utilisation of Translanguaging allows the children to gaindeeper insights into language specifics and complexities than they would have the possibility to achieve by learning the languages separately in different classrooms.
Our employment of Enquiry based learning – allows students' inquisitive minds to take over, and the children can become explorers for knowledge whilst also learning how to learn. This is a crucial aspect of how we wish to prepare our children for the future. In an ever-changing world, children must learn to understand how they learn and adapt to certain situations. In the next ten to twenty years, there will be jobs that do not yet exist, and the children learning at school today will be the children entering these new positions. So it makes sense more than ever that we focus on helping children understand how to learn and adapt, rather than simply acquire knowledge to be repeated for a test.
In fitting with our aim to prepare children for the future, we also integrate IT into the classrooms. Thus, rather than having specific IT lessons, we show the children how to use IT with a real purpose.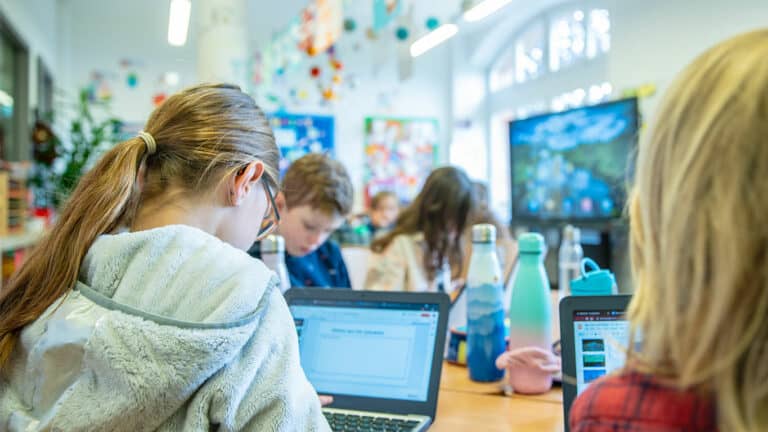 What would you say makes the learning environment at Tandem IMS so unique?
Many people who join our school, or visit us, are always impressed by the supportive atmosphere at Tandem IMS.
Through our style of teaching and learning, the children learn to establish strong and supportive relationships based on mutual respect. This helps them develop key skills to collaborate. In addition, through enquiry based learning, children contribute to their learning in many ways. For example, they take ownership through the questions they ask or through the projects they create. As a result, they feel connected to their learning and see the purpose behind it.
The teachers who work together greatly enjoy their work, and they collaborate on a very high level. To a great extent, this is highlighted by having to work closely together to integrate ourtranslanguaging concept. Ultimately, this strong collaboration and teamwork between the staff is also felt by the children and undoubtedly enhances their whole experience.
Additionally, the support of the parents and their working together with the teachers and the school community, especially through our Parent Teacher Association, helps to ensure that there is also a solid home-school partnership. There is no doubt that children perform more highly when a strong home-school relationship supports them.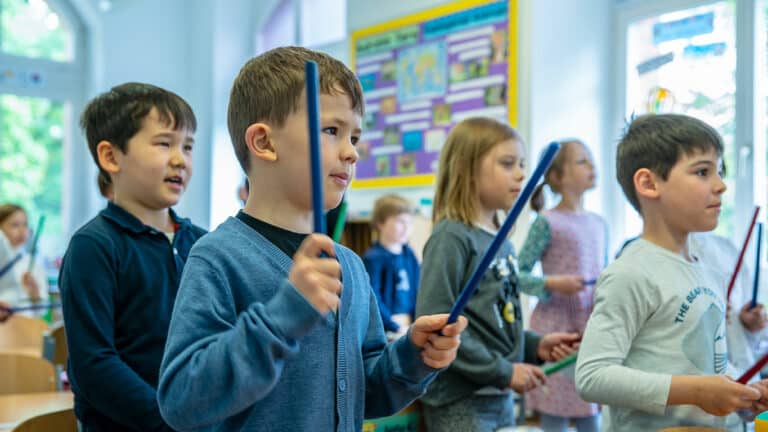 How does this learning environment reflect on the students and their performance?
When children feel safe and confident, they will achieve to the best of their abilities. In addition, Tandem IMS's supportive environment allows the children to feel comfortable asking for help when needed.
On top of this, we also set high standards. Of course, it is difficult to achieve highly in two or three languages, but the children are always aware of their learning goals and are encouraged to reflect on their work and learning regularly. This helps pupils recognise areas of strength, which contributes to their feeling of success and identify goals and targets that can be met to help them continue developing.
In addition, the high standard of our teachers' delivery of lessons and use of quality resources, including IT in the classroom, also greatly assists. Furthermore, we strive to help children prepare for test situations the whole way through our primary school programme. This ensures that as children get older and work towards more challenging exams, they no longer need to worry about these and are confident in effectively preparing for and carrying out tests.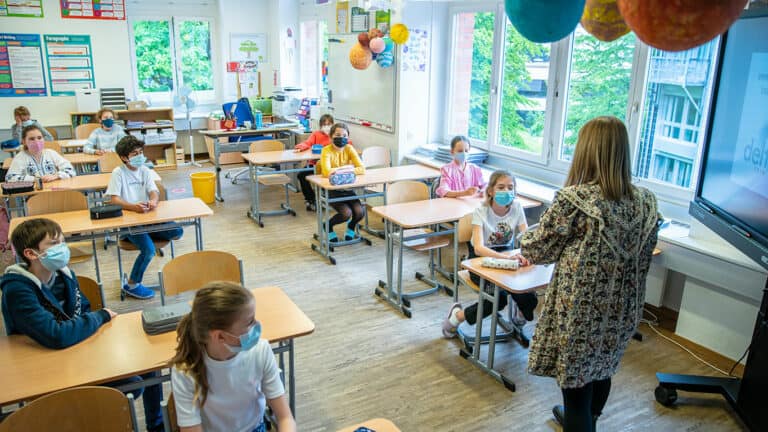 If you had to characterise your students graduating – how would you describe them?
I believe that children who graduate from Tandem IMS are firstly happy children who have had a wonderful time during their years with us. This is always apparent during the Grade 6 graduation performance at the end of the school year when the children look back on their time at Tandem IMS. Of course, it is an emotional time to see these children moving on, but each year we feel an immense sense of joy and pride in realising what a fantastic start we have given our pupils – and hearing how much the children and their families appreciate it.
The children leaving us are passionate about their learning and feel confident to identify challenges and propose solutions. They are children who have a solid grasp of languages, on a native level, with the ability to continue their learning in either German, English or, in many cases, both languages. They are children who have learnt to collaborate and work together with others.
They can recognise their strengths and areas that they need to improve, and they are confident and competent in using technology to help them present, explain, and problem solve.
When our children leave us, we genuinely believe that we have provided them with opportunities, experiences, challenges and ultimately a rounded education that will enable them to be fit for their future.
Find out more about Tandem International Multilingual School here.