Article
New Head of Performing Arts at Collège du Léman!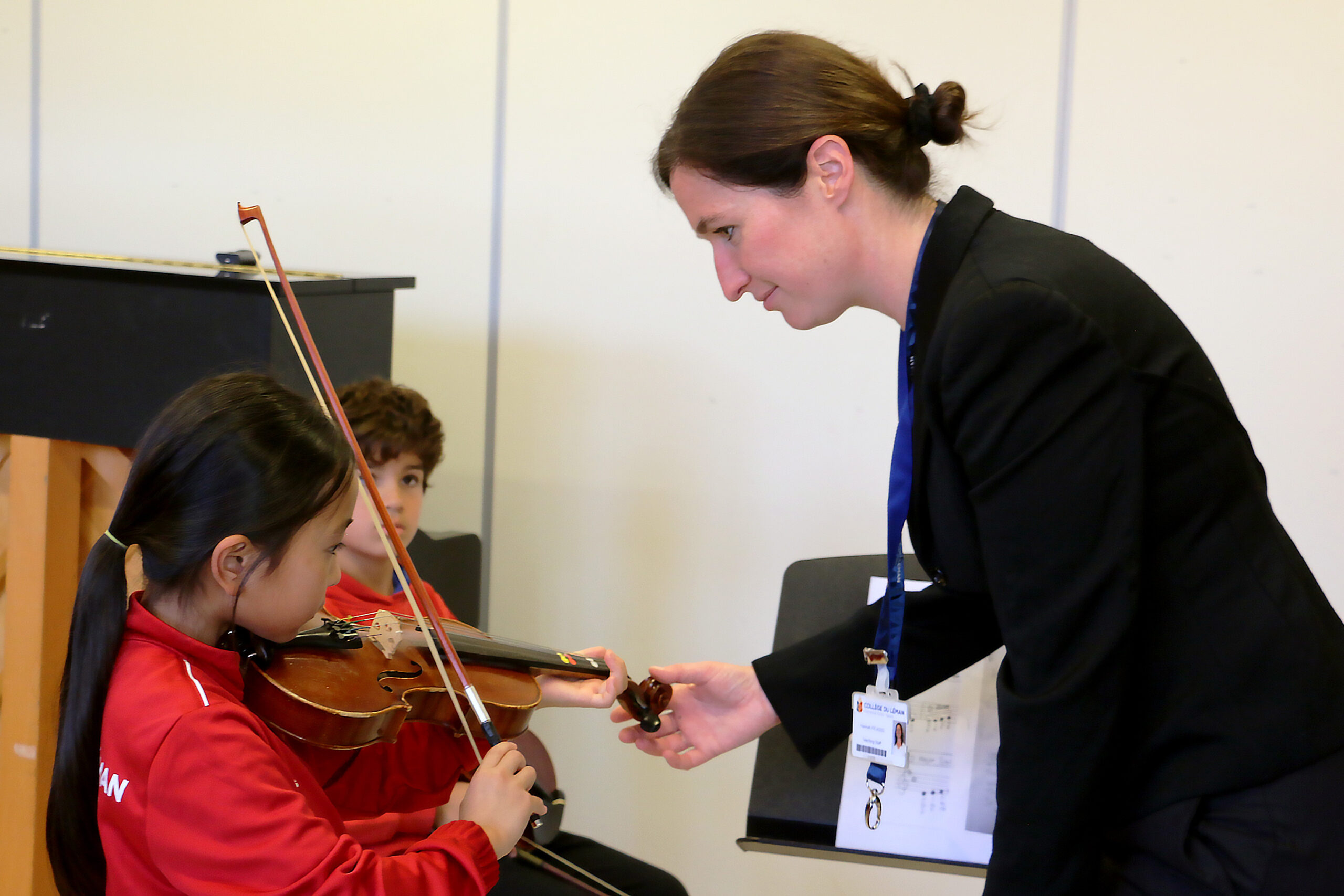 A talented violinist since the age of 8, passionate about teaching performing arts to children of all ages, now new Head of Performing Arts and a devoted music teacher at Primary, Middle School and High School, Hannah Picasso unlocks the artistic potential of our students. Discover her background and some of her exciting projects for the CDL's community.
What is your cultural and educational background?
I grew up in Denver, Colorado and started playing the violin in 3rd Grade! I studied Violin Performance and Music Education at the Eastman School of Music in Rochester, New York and then completed a Master's Degree in Music Education from the University of Michigan. My research and capstone project focused on scaffolding the development of self-regulated learning skills in young musicians.
I have worked with students of all ages around the world from Pre-school to high school. I started my teaching career at the North Broward Preparatory school in southeast Florida before moving to New York City to launch the Meritas Violin Programme at Léman Manhattan Preparatory School. Most recently, I joined the founding faculty at the brand-new Nord Anglia International school in Dublin, Ireland. It was incredible to see the culture of creativity that is possible when students are provided with a joyful, rigorous performing arts education and opportunities to create and collaborate through the world-class Julliard-Nord Anglia Performing Arts Programme. I am thrilled to have landed at College du Léman!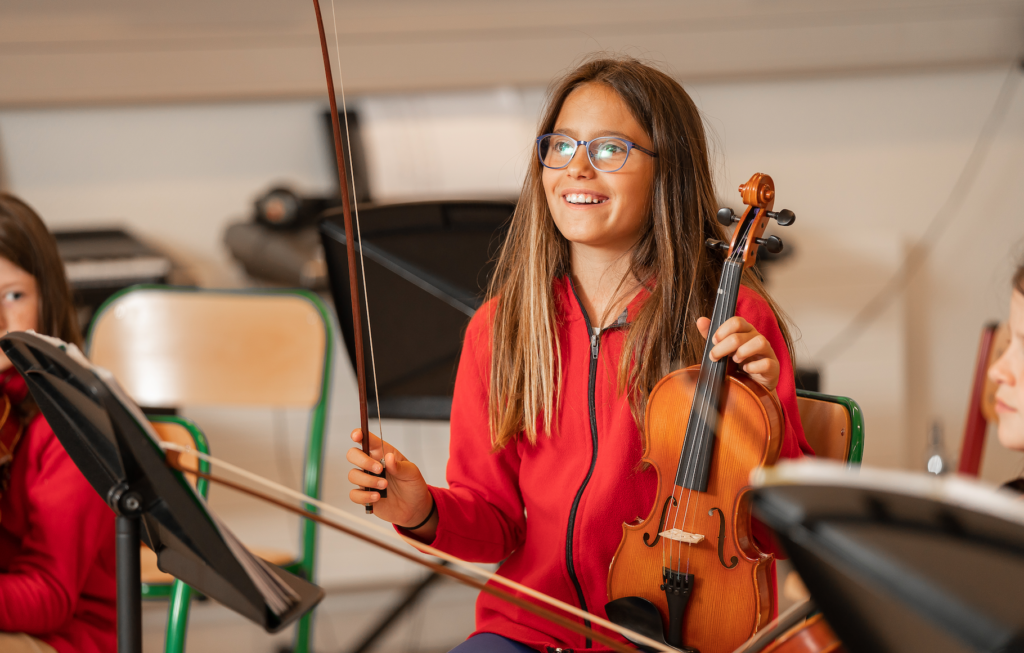 What are some of your most memorable experiences?
I loved being immersed in the strings programme at North Broward Preparatory School in Florida. It was amazing to see the power of young violinists singing and playing in formal performances and at unconventional venues like the football field at half-time of a homecoming game. The launch of the Violin Programme in NYC was another exciting time. What a joy to witness the impact of this unique programme on young learners and the community as a whole.
What styles of music do you enjoy?
I love many styles and genres of music! I grew up playing Texas-style fiddle music and soon fell in love with classical works as well. There is no experience like playing in the middle of an orchestra and feeling the sound I create to be part of something so magnificent. I also love playing chamber music, singing with friends, and taking contemporary, jazz and hip-hop dance classes whenever I can. I love hearing live music-folk, country, pop, and opera. I always appreciate it when students introduce me to their current playlists.
Tell us about some current or upcoming CDL performing arts projects you are excited about!
This year we launched a new Creative Expression course in Grade 9. It has been incredible to see students explore interdisciplinary work and challenge themselves to develop their skills in collaboration, divergent thinking, communication, and presentation. The theme of our first term is migration and students are doing amazing work telling powerful stories of moments of departure, journey, and arrival. I can't wait to see what they create and how they continue to grow throughout the year.
What performances are planned for the upcoming season?
It is wonderful to see the rebirth of the performing arts globally after such a challenging time! We can't wait for our upcoming winter performance season. Stay tuned for our exciting upcoming events including a drama showcase, the Extracurricular fall show, WATU charity concert, and a special candlelit holiday performance. Later this year, a group of primary students will be taking part in an exciting project called Don du Choeur, which culminates in a Victoria Hall benefit concert featuring 350 school children from the Geneva area.