Article
Tanglin achieves another year of outstanding International Baccalaureate Diploma results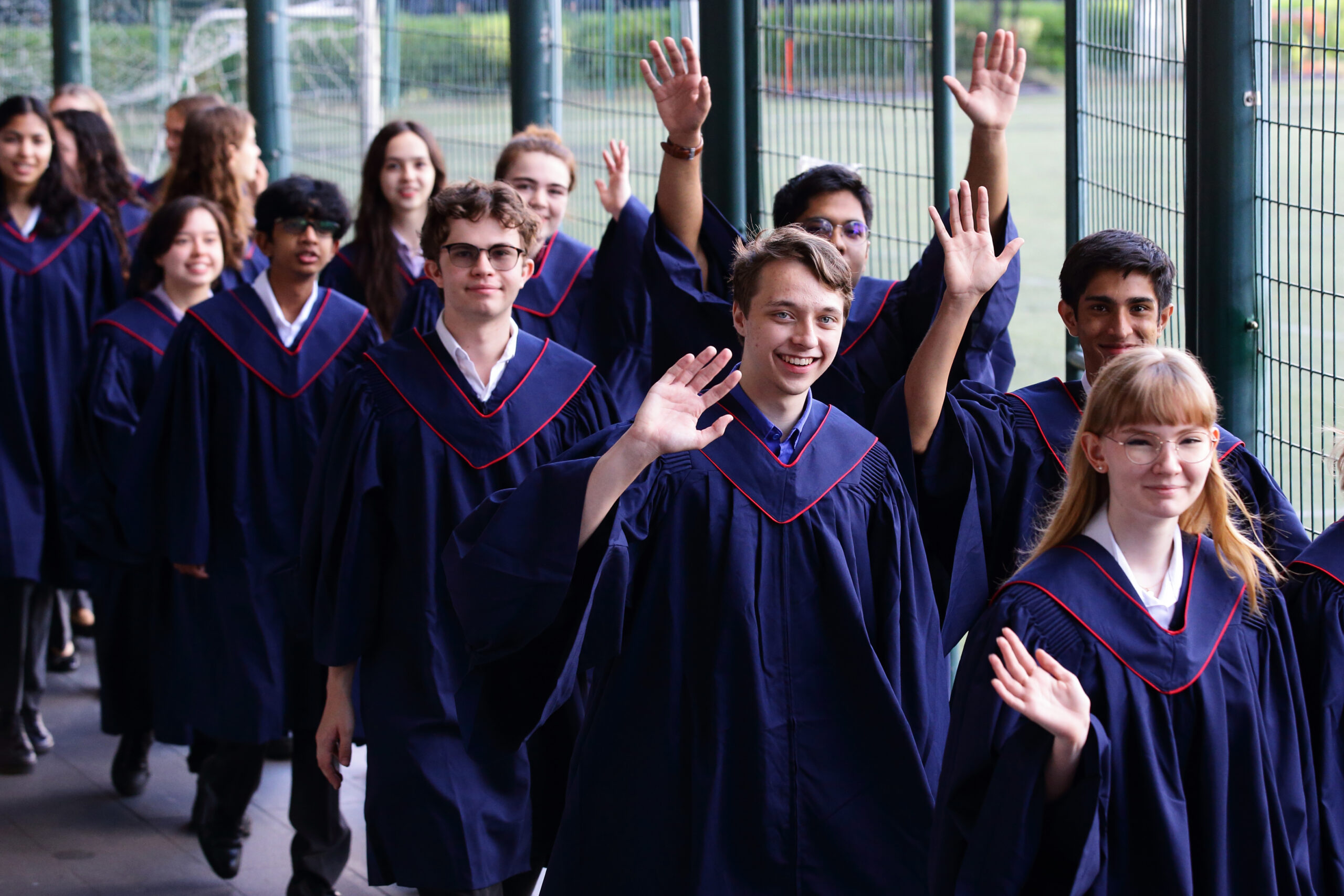 Award-winning Tanglin Trust School is delighted to share that it has achieved another year of outstanding International Baccalaureate (IB) Diploma provisional results.
This year's IB cohort achieved the school's highest ever average Diploma score of 41.3 points, more than 9.3 points above the world average and 3.8 points higher than the Singapore average this year. Tanglin is typically among the top three international schools in Singapore for IB results.
The school is very proud of its students' achievements with 100% achieving 35 points or more. This year, three students achieved 45 points and 11 students achieved 44 points.
Craig Considine, CEO of Tanglin Trust School commented:
"Congratulations to the students and staff who have worked tremendously hard to achieve these stellar results. Creating a community of learners that nurtures and challenges in equal measure is a hallmark of a Tanglin education. This year's results reflect the relentless perseverance of our IB students, supported by the determination and care from our teaching, academic support and pastoral staff. I would like to convey a message of pride and admiration as we congratulate the students, their families and Team Tanglin on a fantastic effort. We wish our IB graduates all the very best for the next stage of their learning journey."
Other achievements include:
93% of the cohort scored an outstanding 38 points or more (up by 7% versus last year)
2 students achieved the prestigious Bilingual Diploma
24 students scored 42 points or more
Tanglin congratulates each IB Diploma graduate on their results, many of whom have secured their first or second choice at top universities globally.
About Tanglin Trust School
Established in 1925, Tanglin Trust School is the oldest British international school in Southeast Asia. Tanglin provides the English National Curriculum with an international perspective to children from 3 to 18 years in Singapore.
Tanglin is a vibrant co-educational school of 2,800 students representing over 50 nationalities and provides a unique learning environment for children from Nursery right through to Sixth Form. As a not-for-profit school, tuition fees are devoted to the provision of an outstanding education. As the only school in Singapore to offer A Level and the IB Diploma in Sixth Form, all of Tanglin's Sixth Formers study a programme that is tailored to them. Students' examination results consistently surpass Singapore and global averages, with around 97% of graduates typically receiving their first or second choice university, which are amongst the best in the world.