Article
The International Alternative to Swiss Gymnasium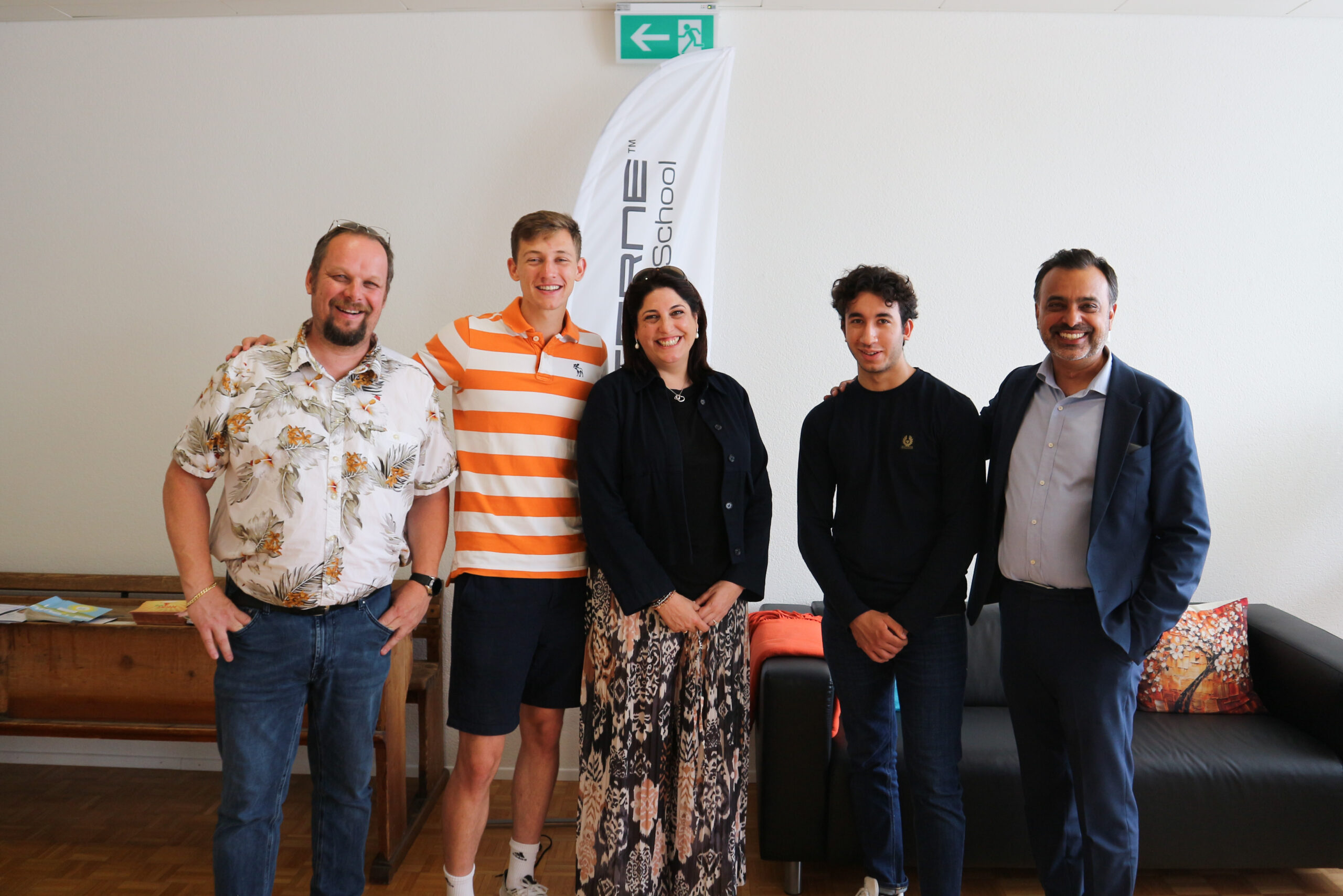 The 2021-2022 academic year was historic for Lucerne International School. We are the international school of personalised learning where students have taken blended learning courses for international General Certificates of Education (iGCSE) and Advanced level (A-level) Pearson Edexcel courses. We opened our doors in August 2021 and we have had unprecedented success with our exam results. Our unique blended-learning model involves the combination of traditional face to face teaching with an online course. This creates a triad of schoolteacher, online tutor, and online course to offer a blended learning programme that is proven to offer superior academic outcomes for students. Blended learning environments typically result in students making twice as much progress as students who are in traditional educational systems. 
Exam Results
Our students achieved either A or A* in the first series of examinations held at the school.
University offers
Our first cohort received offers from prestigious "Russel Group" universities – Offers were received from Exeter University, SOAS University of London, the EU Business School and IFM Geneva.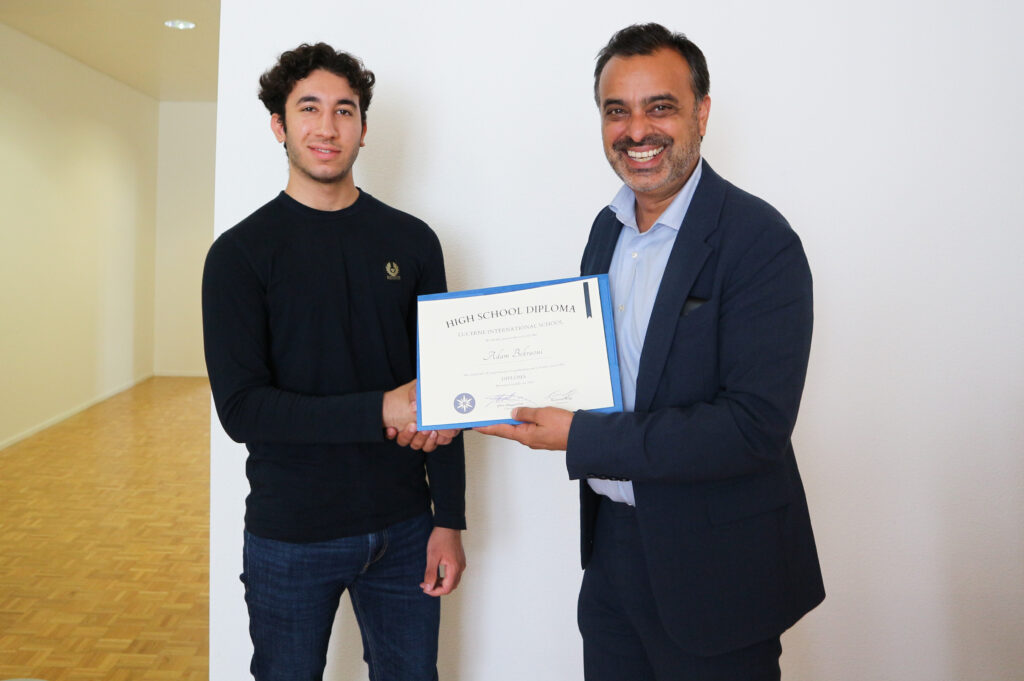 Student's success story – the English Matura in one year.
Due to our unique blended-learning programme, students are able to take all the courses that they need to enter Swiss universities in one-year. Raph studied with us and was able to complete 4 iGCSE and 3 A-levels courses to meet the requirements of Swiss universities. Our personal and flexible approach allowed Raph to do this while still playing football at a professional level. Currently Raph is the goalkeeper for FC Luzern. Raph said: "the school is amazing in allowing me to organise my studies the way I want to. The blended learning programme is amazing as it allowed me to study at the same quality at home, on the train, and at school".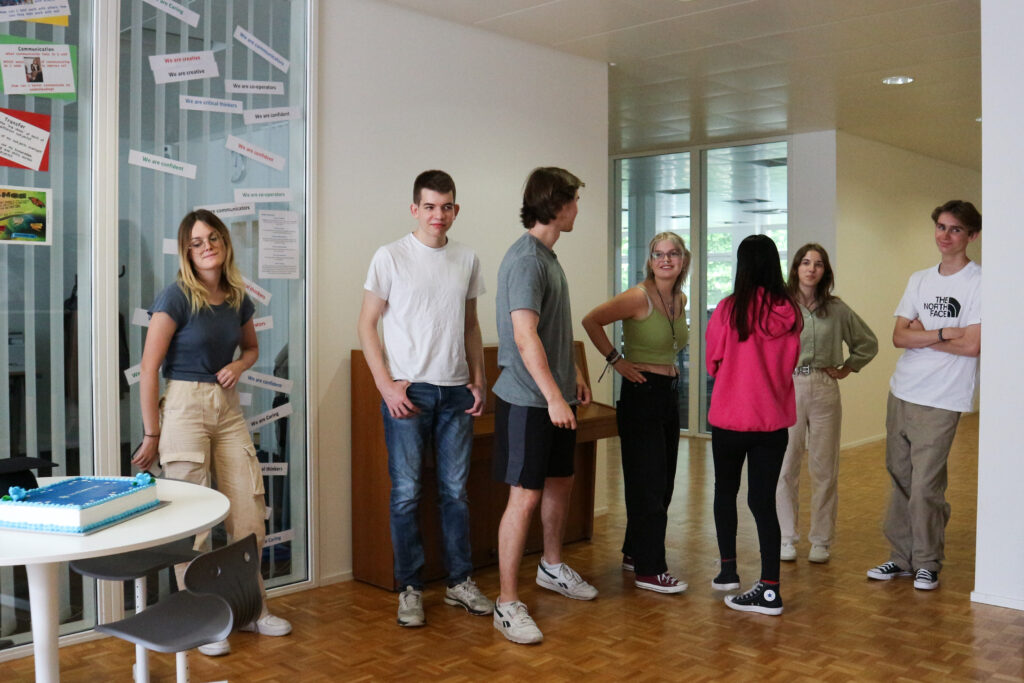 Graduation 
The end of our first year culminated with our first ever graduation of students who are moving on to study at institutes of higher education. We are very proud of their efforts. At Lucerne International School we pride ourselves on the exceptional level of care that we give to our students. This allows them to understand the process of learning as well as how they learn to maximise their academic achievements. We see amazing transformations as students become aware of how the process of learning works and with access to on-demand high quality learning materials, they can arrange their study around any other commitments that they have.
Educating students for their futures – not for our past
At Lucerne International School we are committed to preparing students to take their place in the new reality of the digital age. We are working on exciting developments – new courses in e-gaming and creative media. These coursework based qualifications are accepted by a wide range of universities worldwide.