Article
Winter Experiences in Switzerland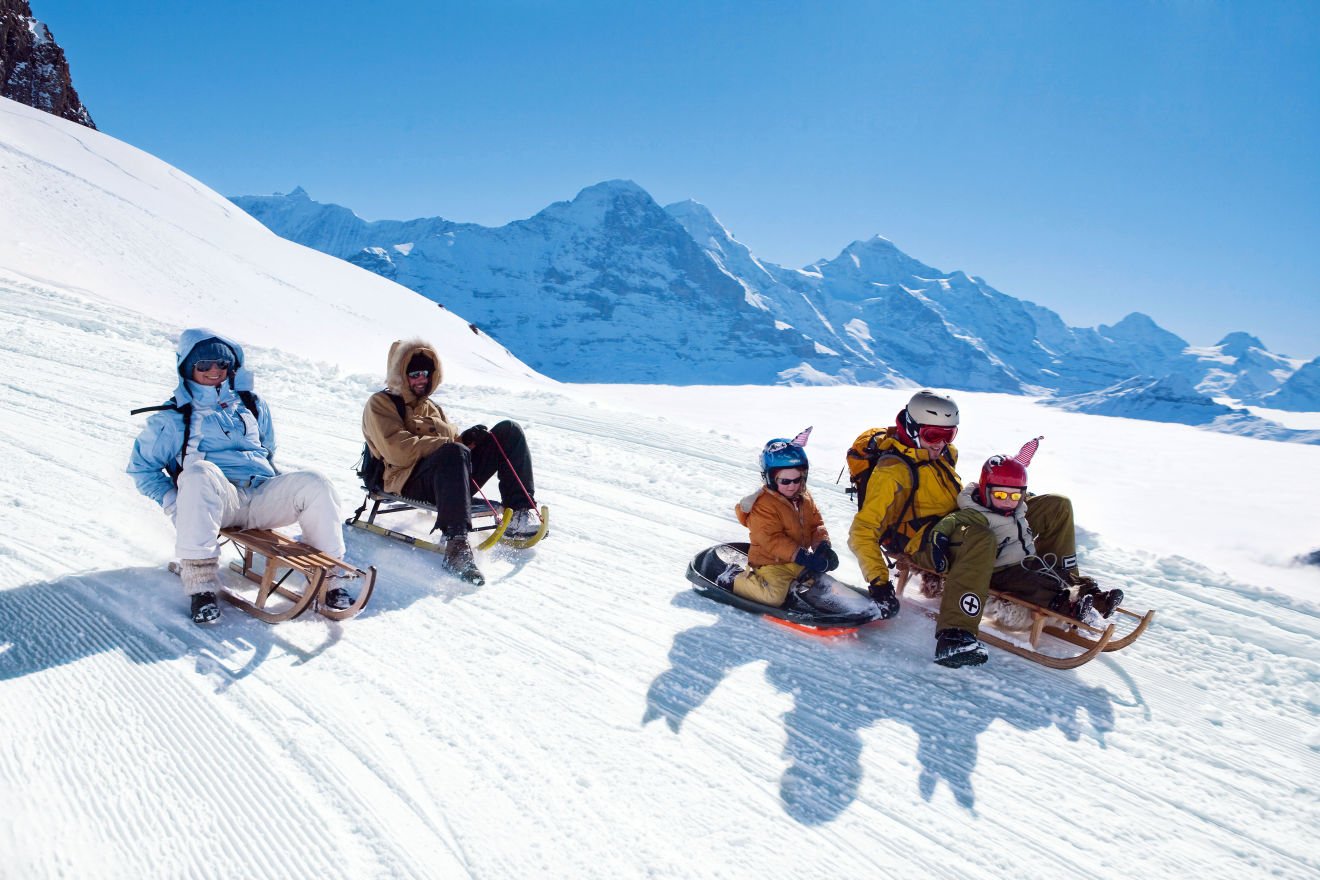 Whether you're planning a weekend away or a more extended family trip, Switzerland is the perfect winter destination. All within easy reach of main transport links, you can enjoy wide slopes, deep snow, ski trails, tobogganing runs (even for the little ones) and glorious hiking trails amongst the winter paradise.
Below we have rounded up some of our favourite ways to make the most of the winter season in Switzerland.
Tobogganing
Perfect for children but also those seeking an adrenaline rush, Switzerland has numerous tobogganing routes to choose from. Tobogganing is a thrilling way to experience the mountainous Swiss landscapes and have lots of fun with family.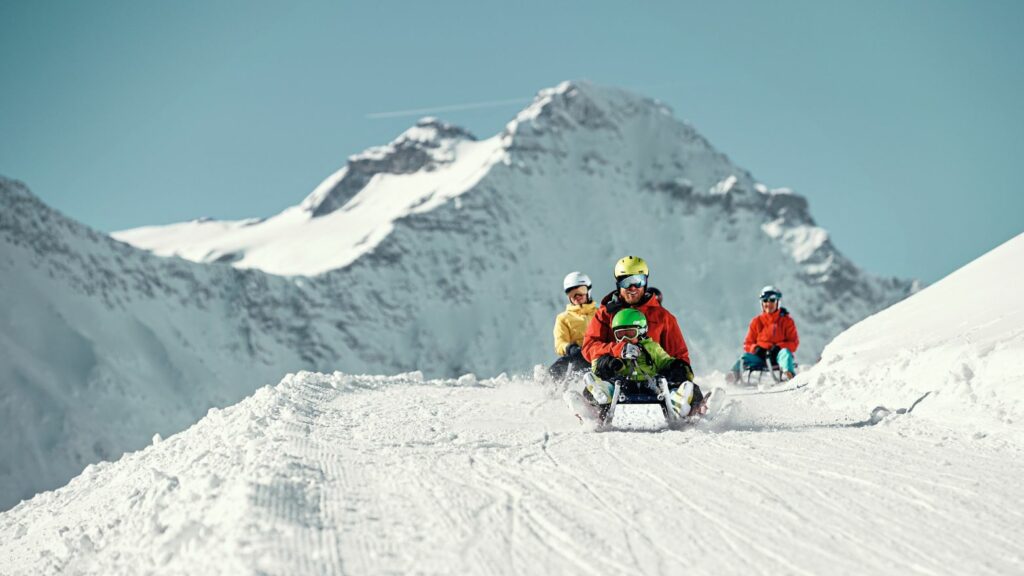 Nighttime trails are also available for those seeking a new adventure underneath the moonlight, so pop on your torch and head down the run.
Find nighttime toboggan runs here.
Snow shoe hiking
Switzerland promises soft winter snow every year, making it a popular destination for snowshoe hiking. With over 160 trails to choose from starting from a distance of 2km, the options are endless no matter your experience level in the snow.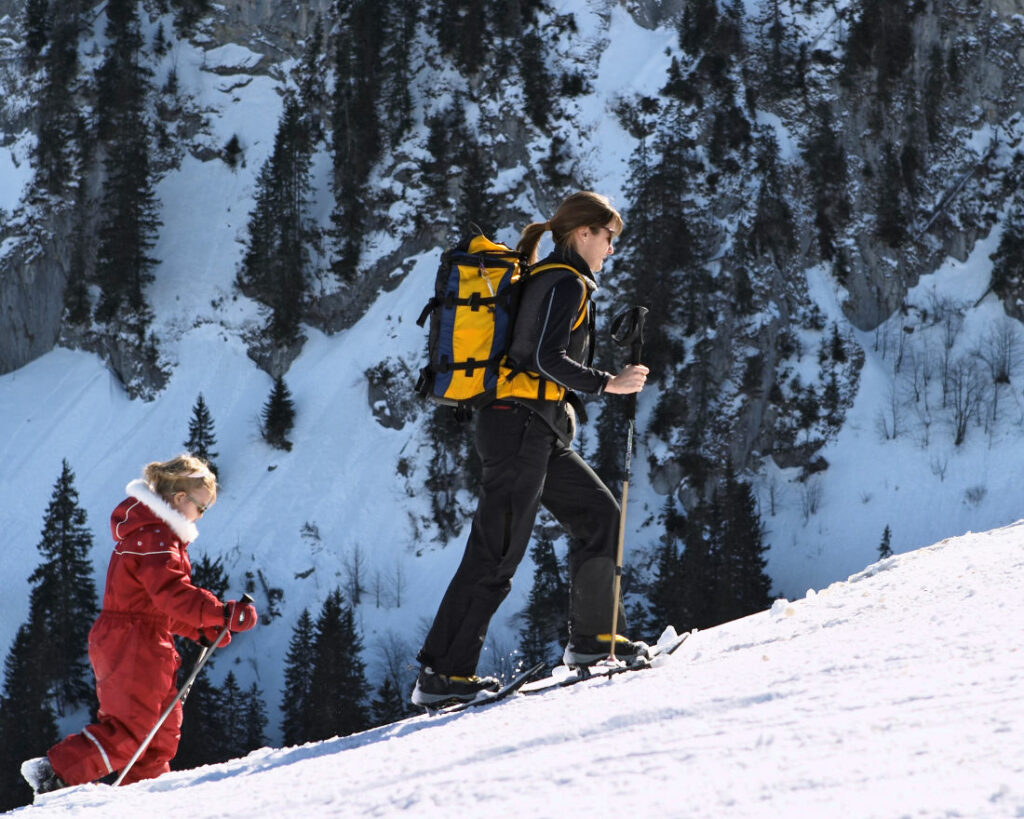 Popular trails include:
Eggberge–Ruogig Trail 5 km / 3h
Parcours de l'Intermédiaire 3km / 1hr50
Parcours des Prés-d'Albeuve 7km / 3hr2
Caischavedra Trail 4km / 2hr50
Christmas Markets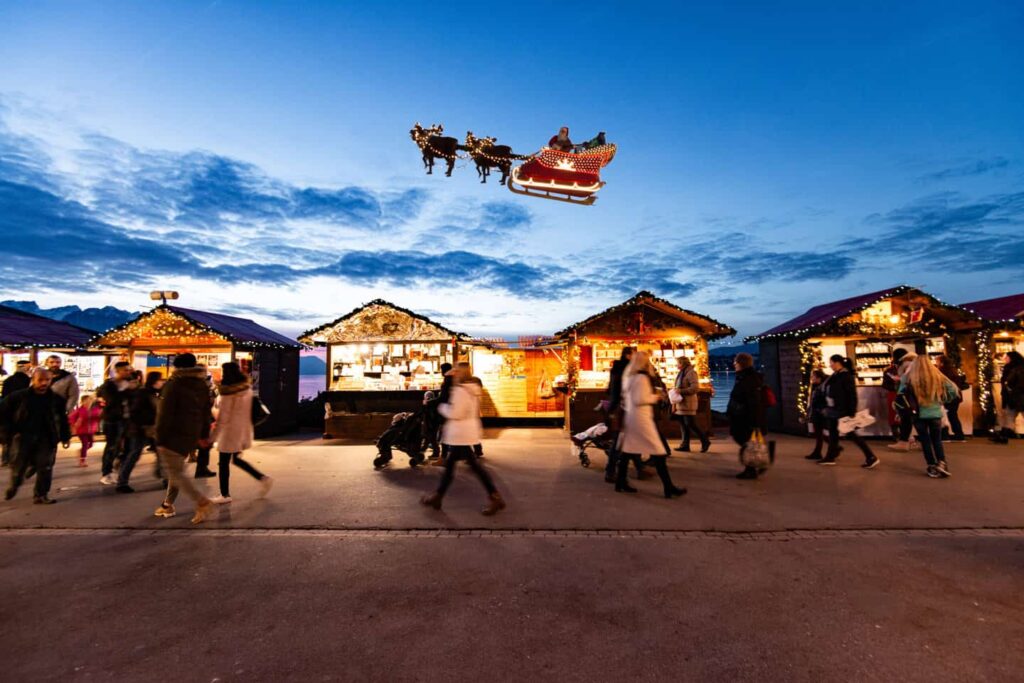 If you're planning a trip to Switzerland over the festive period, make sure you take advantage of the Christmas Markets.
Twinkling lights, delicious scents and familiar Christmas songs make the atmosphere feel like something out of a fairytale. From local cuisine, mulled wines and hundreds of intricate stalls, all the family will love Switzerland's Christmas experiences.
Popular cities such as Geneva, Lausanne and Zurich are all easily accessed via main airports and railways, making a Christmas Market trip the perfect option for a weekend away.
Read our roundup of popular Christmas markets:
Fondue Experiences
There's nothing quite like an authentic fondue experience in Switzerland. Whether at a restaurant, gondola or chalet in the mountains, there's numerous options to choose from. Find the nearest fondue restaurant to you here and enjoy this delicious winter experience.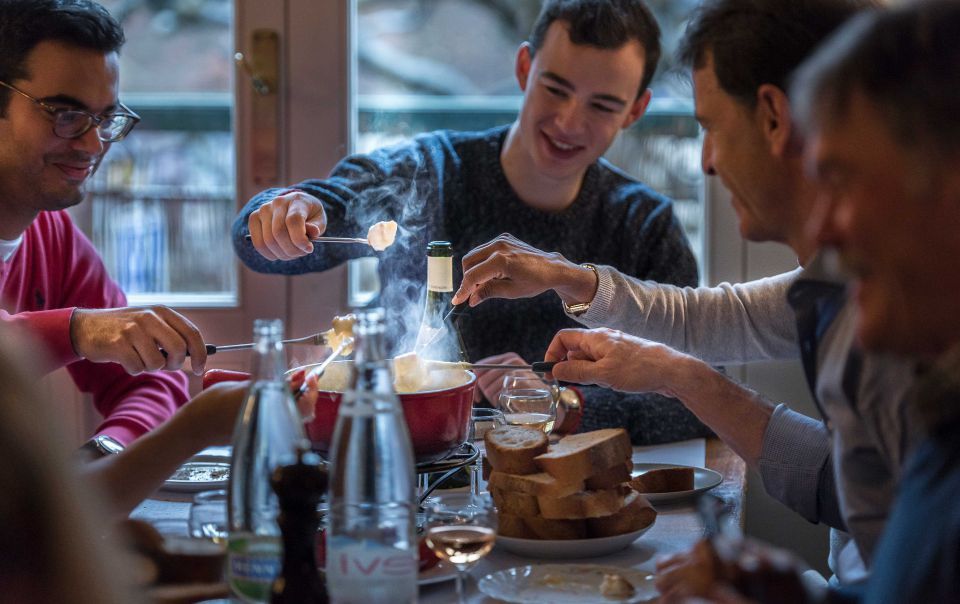 Ski & Snowboarding
Switzerland boasts over 200 ski regions, offering everything you need for a winter sport adventure.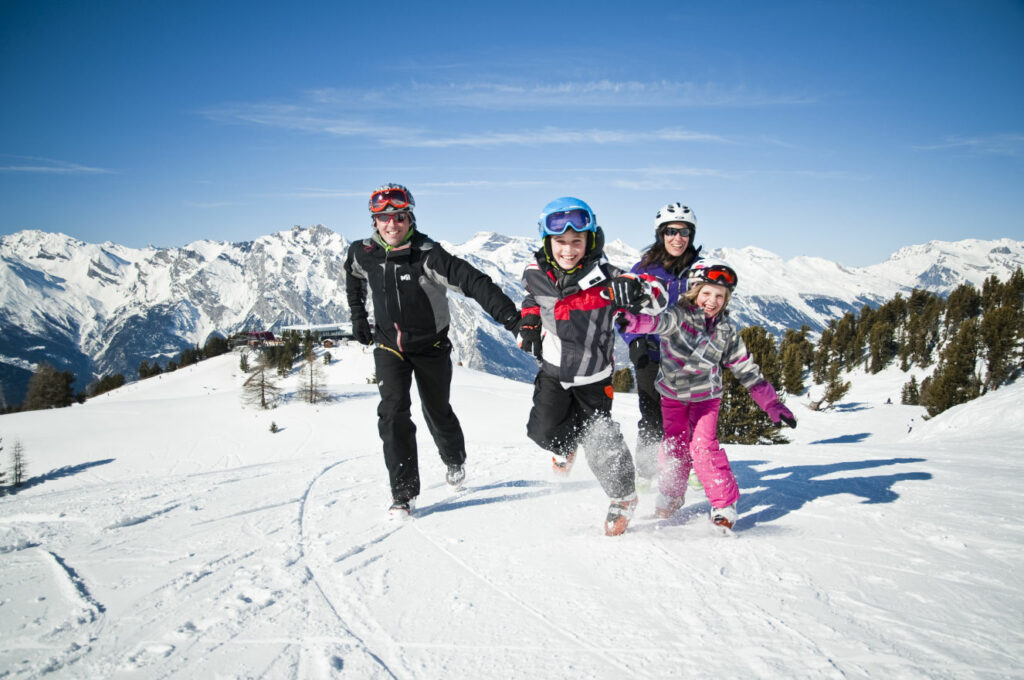 For those looking for plenty of snow, regardless of temperatures in the valley, get yourself as high as possible for the pristine pistes! Some of Switzerlands highest resorts include Verbier, Grindelwald and St. Moritz.
Family resorts are also readily available, perfect for new learners, as well as more experienced skiers. Popular family resorts include Braunwald, Davos and Nendaz.
For those trying their first turn on the skies or snowboard, Switzerland has a range of Swiss Ski Schools available to build up experience and confidence on the slopes. Find out more about Ski Schools here.
If you're looking for a weekend ski or snowboard getaway, find a ski area close to Switzerland's main cities here.