Article
5 Hospitality Business Management Graduate Characteristics you might not be aware of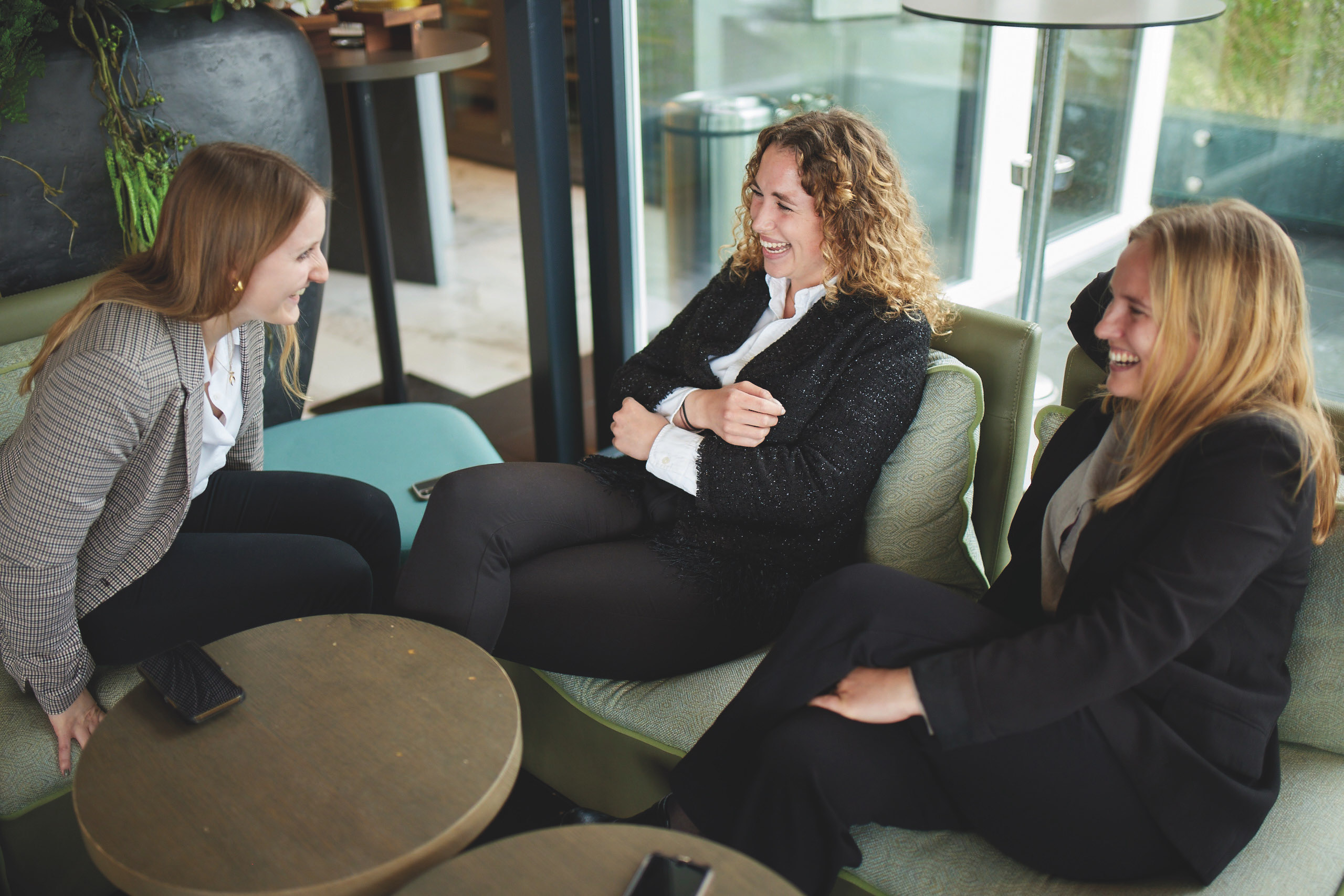 The hospitality industry in one way or another touches many other industries and all our lives. In its essence, hospitality is driven by a mindset of people first thinking, delivering service excellence, creating unforgettable experiences and moments, managing relationships and making guests and customers feel appreciated and special. The skill set that comes with a hospitality business degree provides an excellent theoretical and practical foundation and highly specialised competencies and knowledge in various disciplines.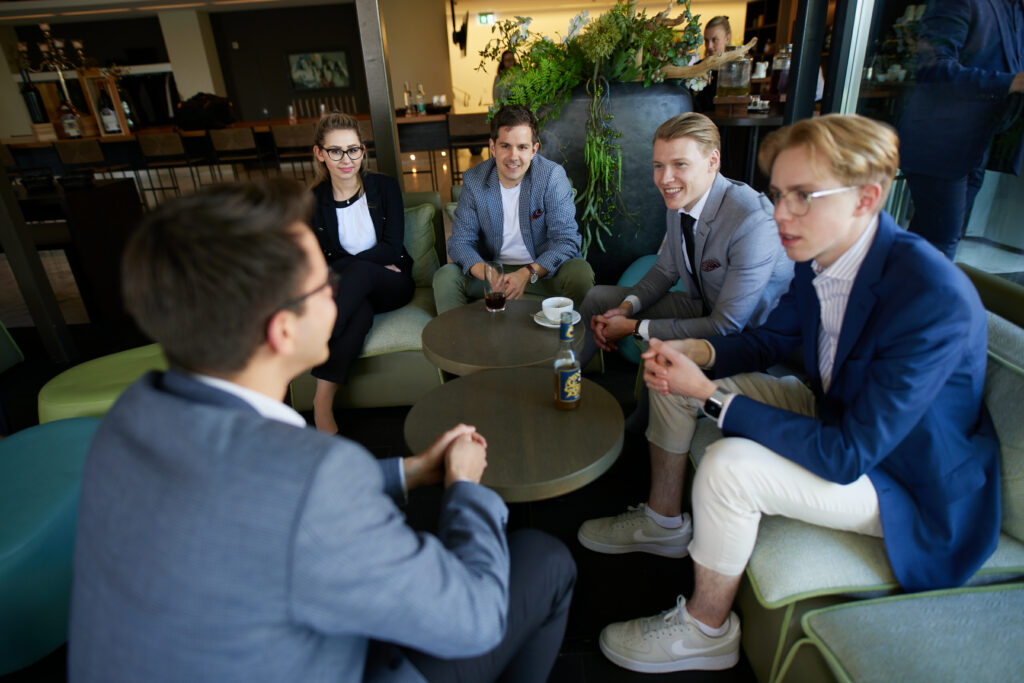 The high demand for hospitality graduates, not only from the core hospitality industry, but also from many other industries, can be explained by their versatile training in skills of the future such as emotional intelligence, complex problem-solving, analytical thinking, as well as the strong focus on customers, markets, innovation, service excellence and communication.
Customer-centric driven artistes
If one sector is globally recognised as the leader in customer- or guest-centricity, then it's the hospitality industry. This is certainly one explanation for the high demand for hospitality graduates from other service industries, as well as the increased employer understanding of the value of the skillset held by hospitality management graduates.
From the first day of school until graduation, hospitality management students learn to understand and to successfully manage all stages and aspects of a specific customer journey. Customer-centricity is a mindset, driven by the idea that customer expectations, needs and relationships should be the number one priority for everything an organisation does.
Hospitality correspondingly teaches young leaders that customer-centricity must be embedded in the company culture and at all levels and functions in an organisation. The increased expectations for excellent customer service and -orientation is another reason why a growing number of industries seek to recruit hospitality graduates for different positions and functions on various organisational levels.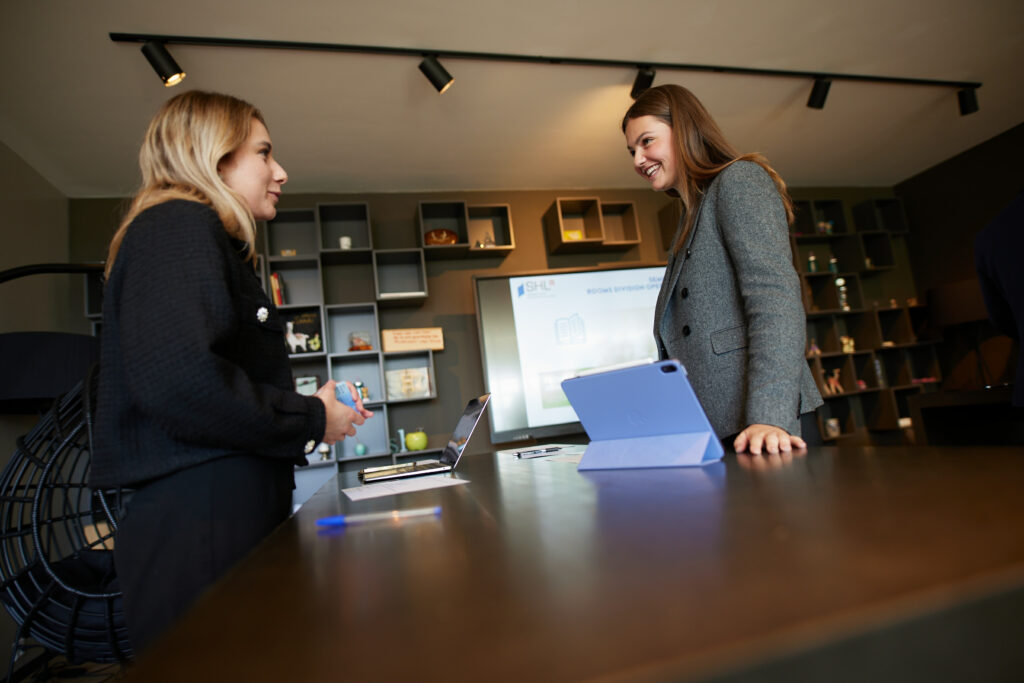 Individual service and experience cracks
What differentiates personalised services and experiences from generic customer experiences? When do personalised services create value for customers?
We can ask ourselves who will be delivering hospitality services in the future. Some believe it will be delivered by ServiceRobots, others are of the opinion that this is something that can still only be done by human beings. Which technology will be a game changer in the future? Personalisation goes far beyond merely the service discipline. It's the process of tailoring products, services, touchpoints, communications and much more to a specific customer's needs and behaviours.
Inspiring individuals are the key to create personalised services and impactful moments. Throughout their studies, hospitality students are challenged to develop a deep understanding of customer and guest individuality. Students learn how to create strategies and concepts with tangible and intangible elements, and to lead service organisations and teams with a strong focus on personalised services. Additionally, hospitality graduates have developed an understanding for individuality as a winning concept in a hypercompetitive world.
Communication maestros
Strong and professional communication skills are highly valued in business, not to mention all other aspects of personal and professional life. Communication is multifaceted, not only vocal communication. Various forms of written or visual expressions to non-verbal statements such as body language, gestures, pitch of voice together make up how and what we communicate.
With today's multitude of communication channels and platforms, in addition to the importance of culture awareness, communication has become the ultimate success factor in business.
Hospitality students are trained in all aspects of communication daily to develop their ability to use it as an effective leadership tool and, equally important, to communicate successfully and professionally with customers in any situation.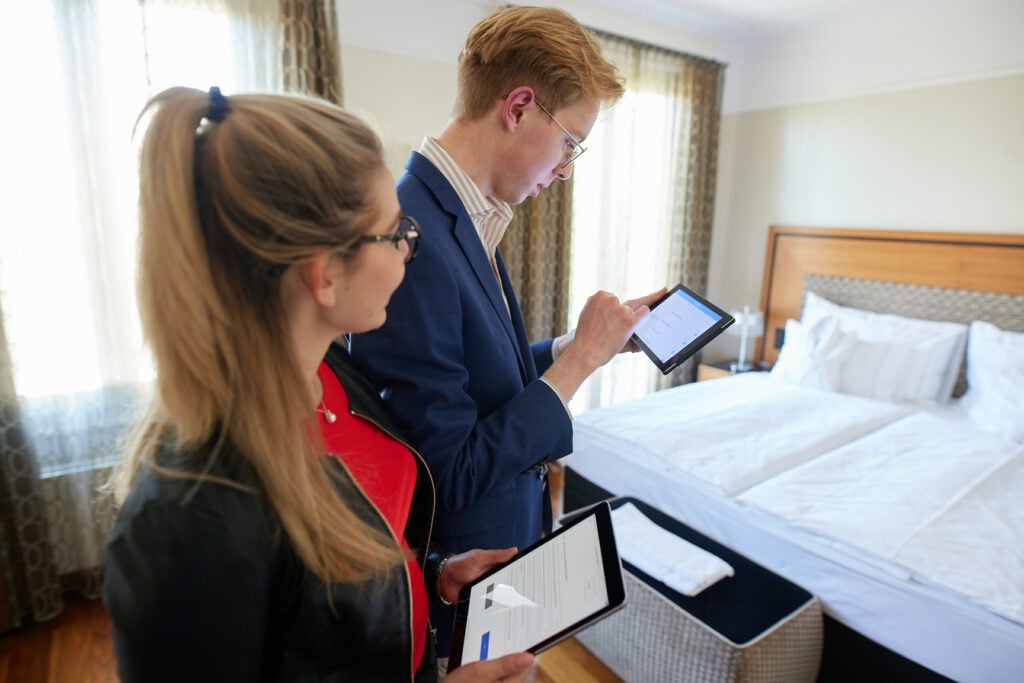 Small data management experts
Big data seems to have become the new currency in business. Spending so much time searching for significant data and insights, often leads to the most valuable data being forgotten – the data from various small data resources delivers actionable insights that come with various types of customer behaviour, expectations and interactions.
In many cases, small data drives innovation and creativity by seemingly observing customer behaviour and paying attention to details in daily business. As we've learned, hospitality is all about the people first way of thinking. Understanding and explaining emotions by using big data is a mission impossible. Emotions drive customers' decisions, and when a company aims to connect with customers' emotions, the payoffs can be vast. Hospitality teaches students to value all types of data and information, to pay attention to details and touchpoints in the customer journey, to gather valuable insights from every single direct and indirect interaction with customers and develops them to become small data management experts.
Chief Go-getters
Customers and guests have high and constantly changing preferences and expectations. With service at its core, a hospitality mindset is driven by the aspiration to deliver excellent service, unforgettable experiences and professionalism with every customer interaction in order to exceed customers' expectations. Hospitality graduates are equipped with a strong doer mentality with an objective and a result driven mindset and fully capable to achieve this goal. They create their own motivation, and they pay attention to details, both in terms of their customers, but also their surroundings. Hospitality students also have a mentality of being spontaneous volunteers and great team players. They convince through action, always in search of continuous improvement.
Although it's a common misunderstanding that studying a hospitality management degree will only lead students to a hospitality career, the degree prepares students for almost any business environments and is a perfect stepping stone into any industry. Hospitality remains one of the most resilient, adaptable and dynamic industries on the planet and is a constantly changing industry, where technology and innovation are being integrated to improve the guest experience. New concepts are constantly being invented to meet the ever-changing demands of consumers. The more the world changes, the more opportunities arise for new hospitality jobs and businesses. For graduates looking for other opportunities, from luxury marketing to real estate, sports to finance, a degree in hospitality business management in such a diverse, global industry, can expect a wide variety of successful career paths.
Since 1909, the SHL Swiss Hotel Management School Lucerne has been the practice-oriented training institution for hospitality management, providing young, success-oriented students with access to the national and international hotel and gastronomy sector.
Written by Maria Ramstad Kristiansen, Head of Marketing & Student Recruitment – Schweizerische Hotelfachschule Luzern