Article
5 Reasons to send your child to the Montana Summer Sessions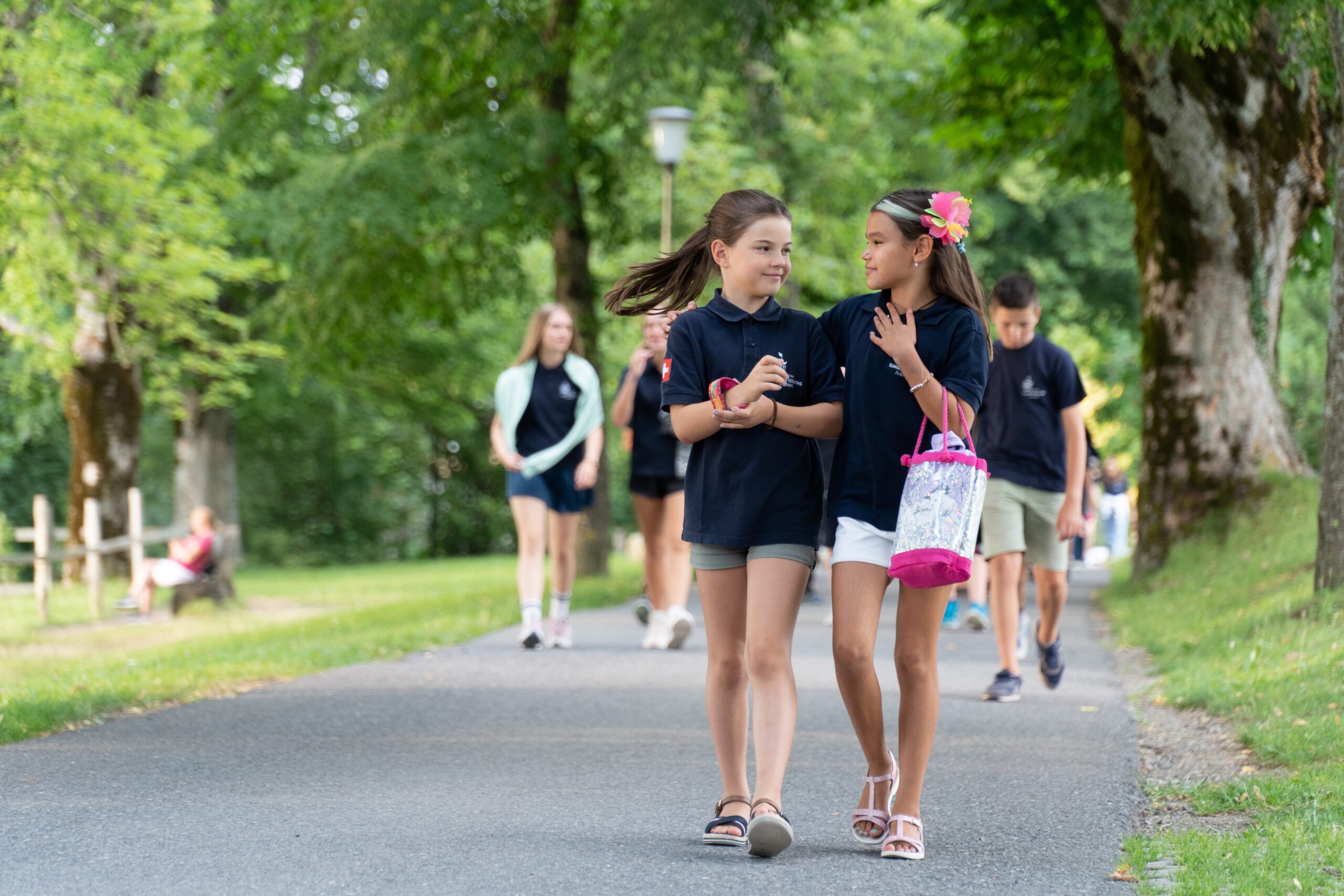 A personal and personalised experience
According to our students, at our summer sessions (almost) everything is possible for anyone!
What we believe makes Montana Summer Sessions special is that we stay small (maximum 50 students) so that we get to know every participant well, understand how to inspire their learning and help each one to discover passions and aptitudes they might never have imagined.
From artists to scientists to sports champions, during the summer programme our students can follow their dreams. They learn media techniques from a top US radio commentator and can become a radio host, guest or a reporter. They work closely with a movie director, and script or act in their own advertisement or short movie. They might build their own rocket models and launch them into space or prepare delicious ice cream with Liquid Nitrogen in our Science classes.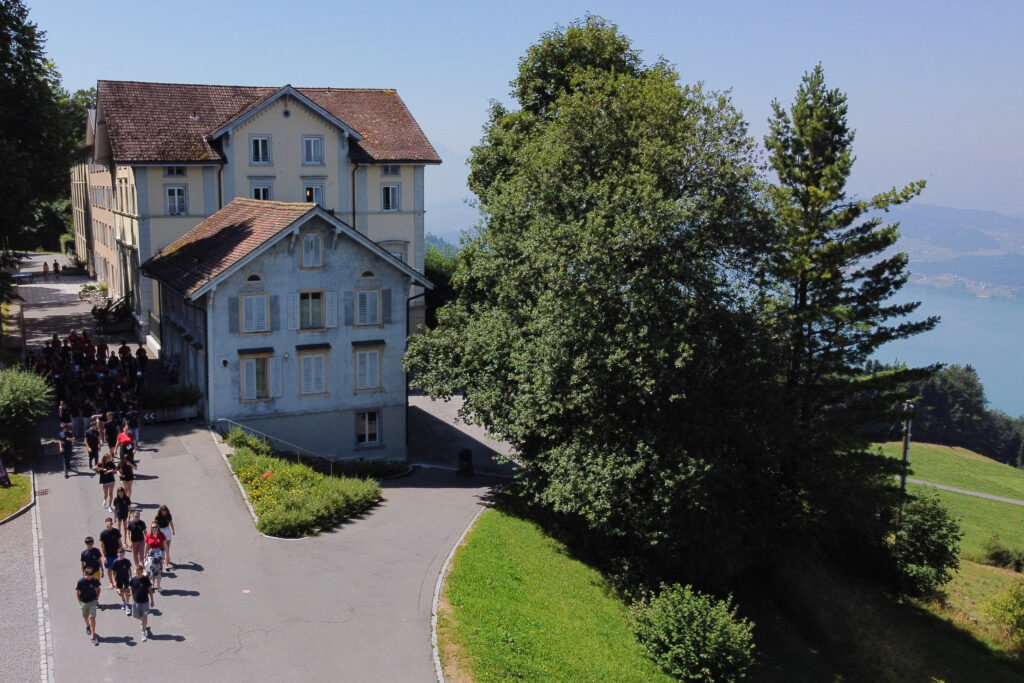 A magical location with the glories of nature at their doorstep
It is a special privilege to have such a campus location, secluded but also close to everything!
Summer is all about long sunny days, the freedom of outside and the space to get healthy while loving an active life. Summer is even better when it is shared with a great group of friends and an energetic team of fun-loving people who love to teach and inspire their students.
That is Summer Camp at Institut Montana. Our students will be racing across meadows, scrambling over rocks, and swimming in lakes. There is biking and tennis and sports and games your child might never have tried.
The tonic for mental health that accompanies all this physical activity is extraordinary. That old phrase mens sana in corpere sano might be over-used but it is true. As the days grow shorter and the summer ends, the students will carry the glow of bright days and fresh air.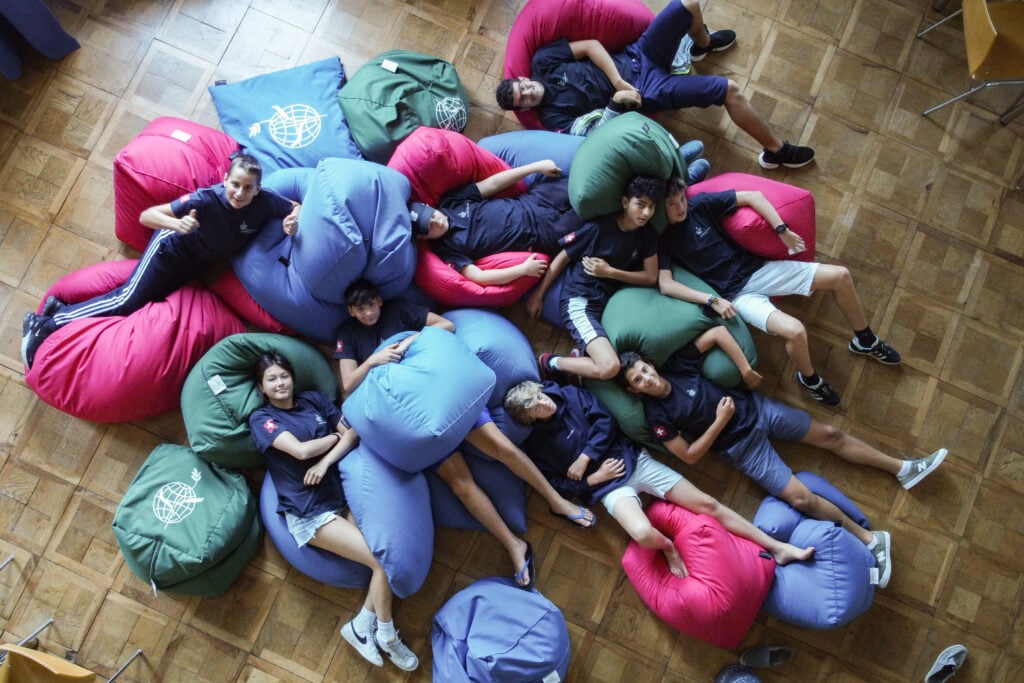 Never will they learn so much while having so much fun
Our Summer camp is about learning, but this learning is different. It is unlike studying to pass exams and earn diplomas. It is project-based and collaborative, it inspires curiosity and creativity, and it is problem-solving and solution-finding in action. Our students are guided by enthusiastic mentors and special guests such as movie directors, radio commentators and TED Speakers who work closely with them and inspire them to acquire new skills, expand their minds and experience the joy there is to be found in learning.
This is a precious opportunity to venture into new areas and discover talents they had never previously explored. It could be life changing and it has been for some of them.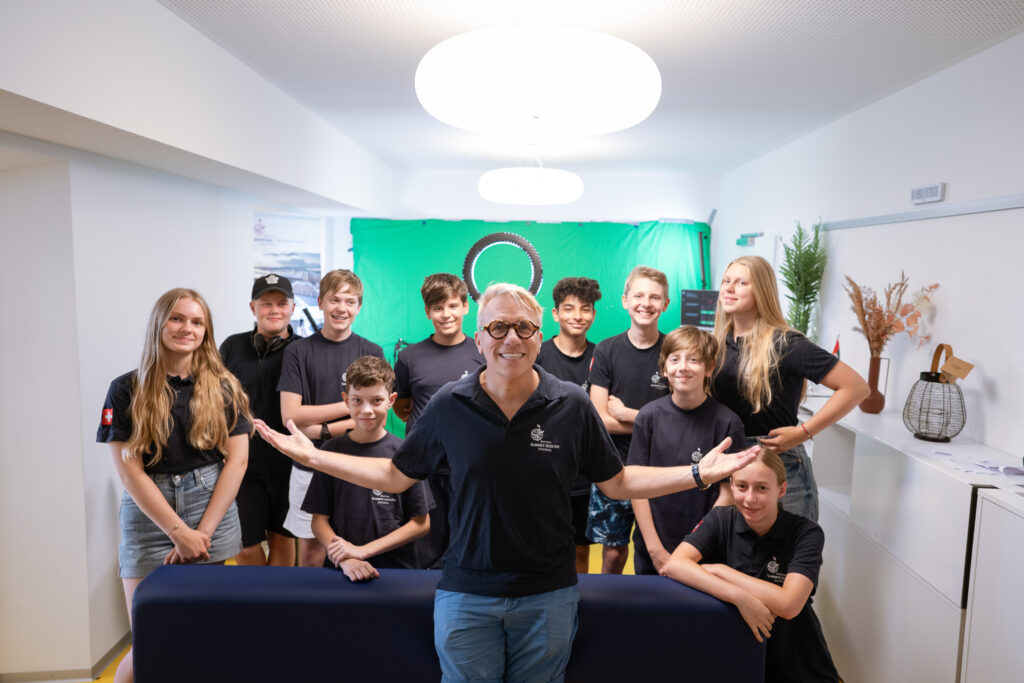 The resilience and independence they develop
Students will be away from you only for two weeks, which for some can be daunting, but it's a great opportunity to start to develop independence in a friendly environment where they can feel secure. What a way to test themselves out of their comfort zone and grow into the young adult they hope to become. Because they are supported and cared for around the clock, they will build confidence while keeping their warm heart. We engage with every child and know when they need extra support, a friendly guide on the journey to being their best selves. We want them to end their stay in the best of health – mentally and physically. We make sure that they smile and laugh every day. Our students develop strength, independence, and resilience and find their inner smile.
The People they will meet and the friendships for life
Our Summer Camp is special also because of the people. They are family and friends at the same time. It is a shared experience that will build connections among fellow students and with the staff who are there to support them, care for them, and make it all happen. They come from all over the world and every one of them has their own story to tell, including your child.
Our Summer Camp gives each student more than memories; it builds fantastic friendships that they will cherish forever.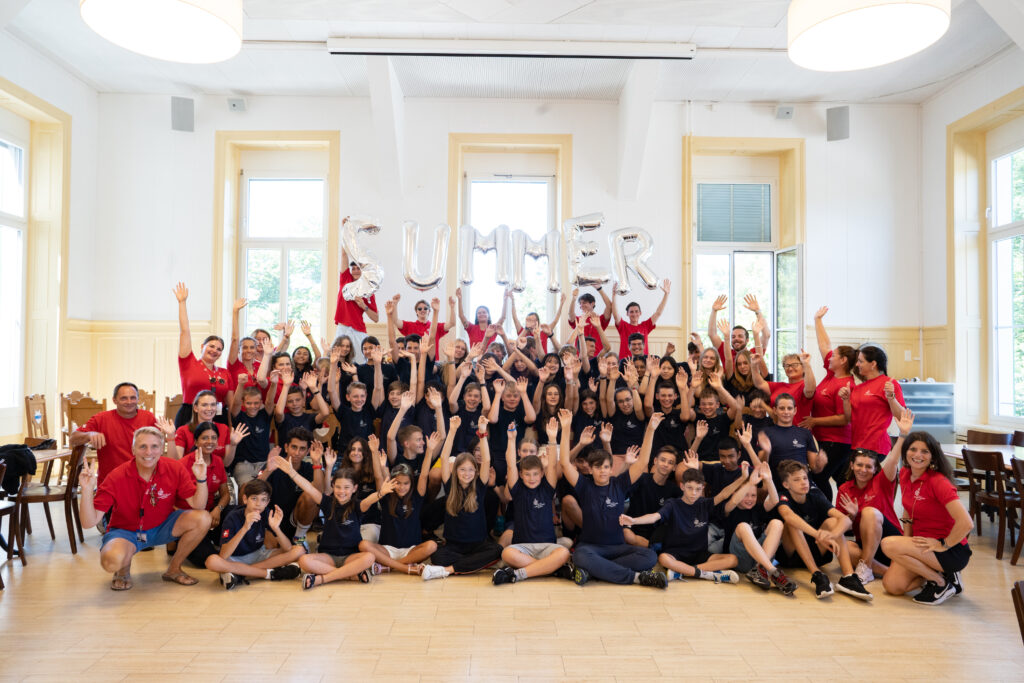 Summer Camp at Institut Montana
The campus of our Day and Boarding School is extraordinary. By the time our students have ridden the funicular railway up to its site overlooking Zug, they are in another world. Peace and clean air, forests and meadows and an abundance of outdoor activities on the doorstep.
Student numbers are limited so that this enriching experience is personalised towards each individual.
Morning language classes in English or German are intensive, structured and effective. They will target just what our students need to know to end up confident about communicating in whichever language they choose to study. Then the afternoon explodes (sometimes literally!) into activity, with workshops in Science and Technology, Business and Leadership, Creativity, and the Arts. Graduates of the school often come back to run sessions. Awarded film director Fariba Buchheim shows students how to make their own movies. Celebrated radio host Cary Harrison provides a deep dive into the fascinating world of radio making.
We don't spend all our time on the Zugerberg, magnificent though it is. This part of Switzerland is rich with exciting activities and awe-inspiring scenery. We make the most of it. The majestic Mount Pilatus towers over the historic city of Lucerne, and the ascent by cable-car is an adventure in itself. We hike the alpine trails and we swing through trees at the rope park. Even if the weather is less than perfect there are thrills to be had – indoor skydiving and mind-bending Escape Rooms are just two of the options. And all the accompanying safety briefings teach everyone those important skills of looking after yourself, while, of course, having the most amazing fun.
Then home to the campus with its views across the lake of Zug. Each evening, the sun sets behind mountains the other side of the lake, turning its waters pink and orange. Summer Sessions students might be sitting around a campfire in a glade as the sky glows, with their cosy beds just down the hill, very happy that they made the choice to come to Summer Camp in Switzerland.
At Institut Montana on the Zugerberg the prospect of Summer Camp 2023 is already causing a buzz of excitement.
Contact us to get more information or visit our website: Montana Summer Sessions 2023
Institut Montana Zugerberg Schoenfels 5 6300 Zug , Switzerland
Tel. +41 (0)41 729 11 77