Article
Beau Soleil IB Art Exhibition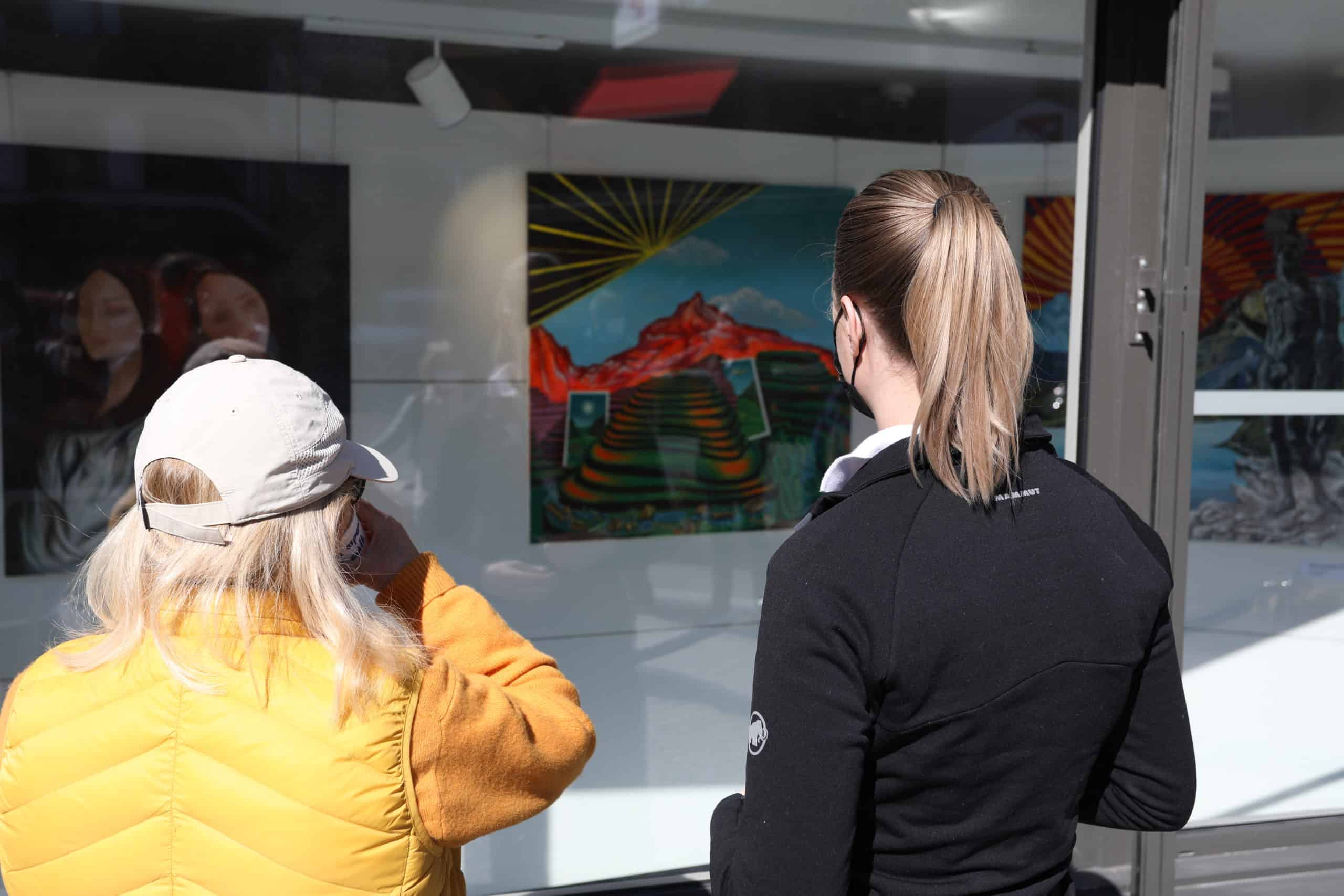 Beau Soleil "Mid Pandemic Art Movement" exhibition was a fantastic event showcasing the work of our graduating IB art students. The students curated an event using a creative new way to share their artwork with the local Villars population and our school community.  The exhibition was a culmination of more than two years of hard work by our IB art students and an excellent way for them to be able to share their ideas and influences with their audience.
Drawing in the local community
With the Beau Soleil school art gallery located in one of the busiest pedestrian areas within Villars-sur-Ollon, each student was able to display their works in a solo show in the art gallery windows.  The public were drawn in to admire the artwork and invited to meet each artist to learn more about the influences and methods that inspired each of their creations.  
Ea:
 

Fallen into dust, but looking up at the stars

Ea's work involves strong symbolism using mostly photography from installations she created during weeks spent in solitary lock-down. Painting and wax casting complement her body of work, leaving viewer with strong impressions of Ea's very personal story.
Denis:
 

A huge variety of media

Denis worked with a huge variety of media: from moving images and heavy impasto oil paint, to 3D printed architecture extracted from Expressionist Art works to multicolour block prints on chiffon. His main topic area covers emotions through purity of form and movement and is heavily influenced by his passion for music.

Milana:
 

The Moment in Between

Featuring bright colourful oil canvases, with an excellent standard of technique, Milana's work evolves around the theme "the moment in between", what happens between the before and after. Her styles range from Pop Art to the Baroque with her theme examined from different angles through philosophy and psychology.
Denizhan:
 

edgy and avantgarde style

Denizhan showed off his edgy and avantgarde style using bright colours and fashion symbolism, creating ambiguity and fun art work which examines high end fashion brands in a very different way.
Fantastic Feedback
Our four students had some fantastic feedback over the course of their exhibition and we are proud of them for the creativity, resilience and independence that they have shown.
More from International School Parent
Find more articles like this here: www.internationalschoolparent.com/articles/
Want to write for us? If so, you can submit an article for consideration here: www.internationalschoolparent.submittable.com