Article
Biel: Switzerland's largest bilingual town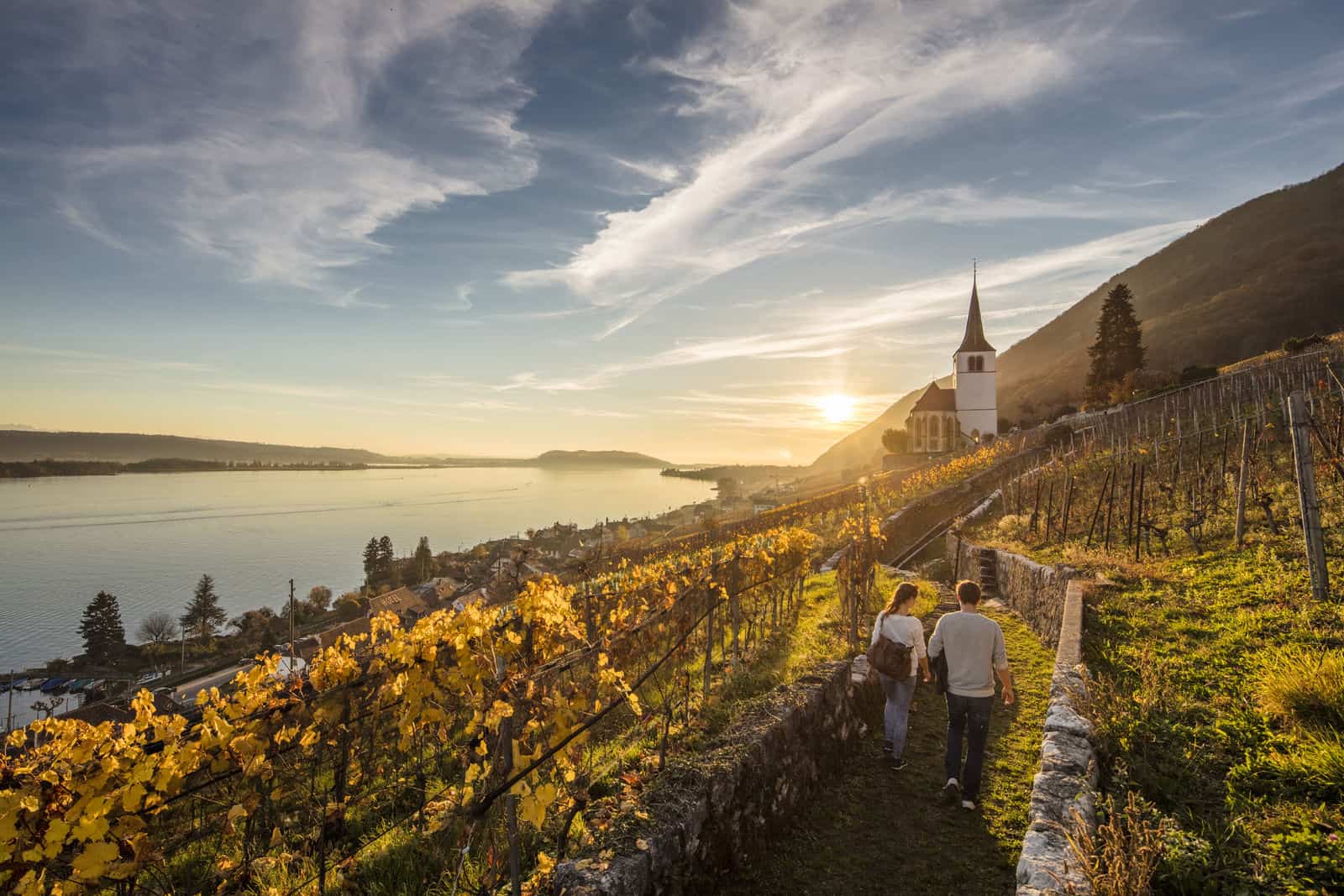 Most visitors imagine Biel to be an industrial town, however on arrival they are surprised to discover that it has a well-preserved medieval centre. This historic part of town invites you to go on a stroll through the charming alleys and along the picturesque squares and terraces which are adorned with pretty little shops.
Besides events of national and international significance, Biel offers a host of other cultural highlights, too. The Neues Museum Biel and the Pasquart are two important museums near the lake. In 2004, Biel was awarded the Wakker prize by the Swiss Heritage Society for its exemplary townscape protection.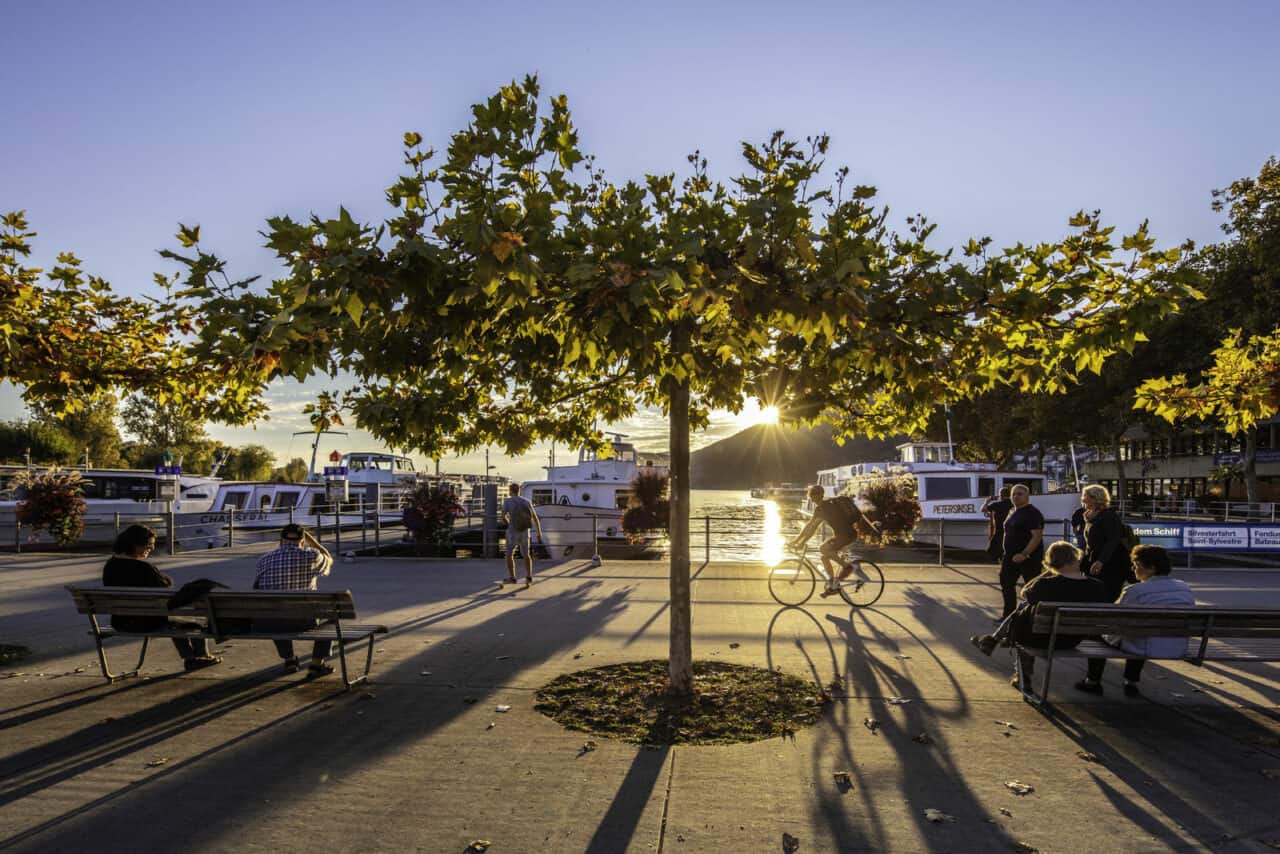 You can discover Biel's old town during a culinary stroll, called nourritour, on a Saturday morning. The tour consists of seven different stops, including tastings of artisanal products made by local people. Sweet or savoury, in French or in German, this walk has lots of unexpected surprises in store for you.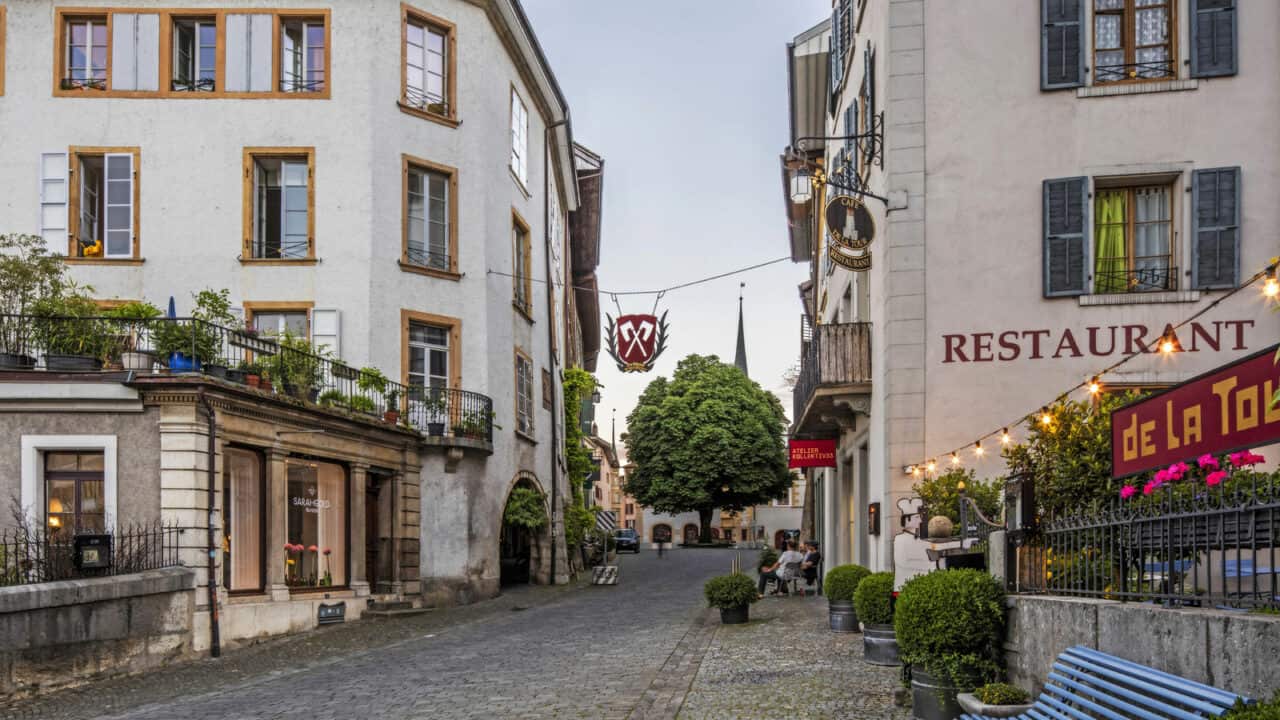 In Biel, you will hear people converse in German and in French. In the largest bilingual city of Switzerland, all streets and official buildings are signposted in both languages. This mixture of German and French-speaking inhabitants makes Biel an especially charming place.
Bilingualism is a result of the watchmaking industry, highlighted by the middle of the 19th century when Biel became Switzerland's most important watchmaking centre. The numerous watchmakers from the Jura who found work in Biel brought the French language with them, and to this day renowned brands such as OMEGA and Swatch are headquartered in Biel.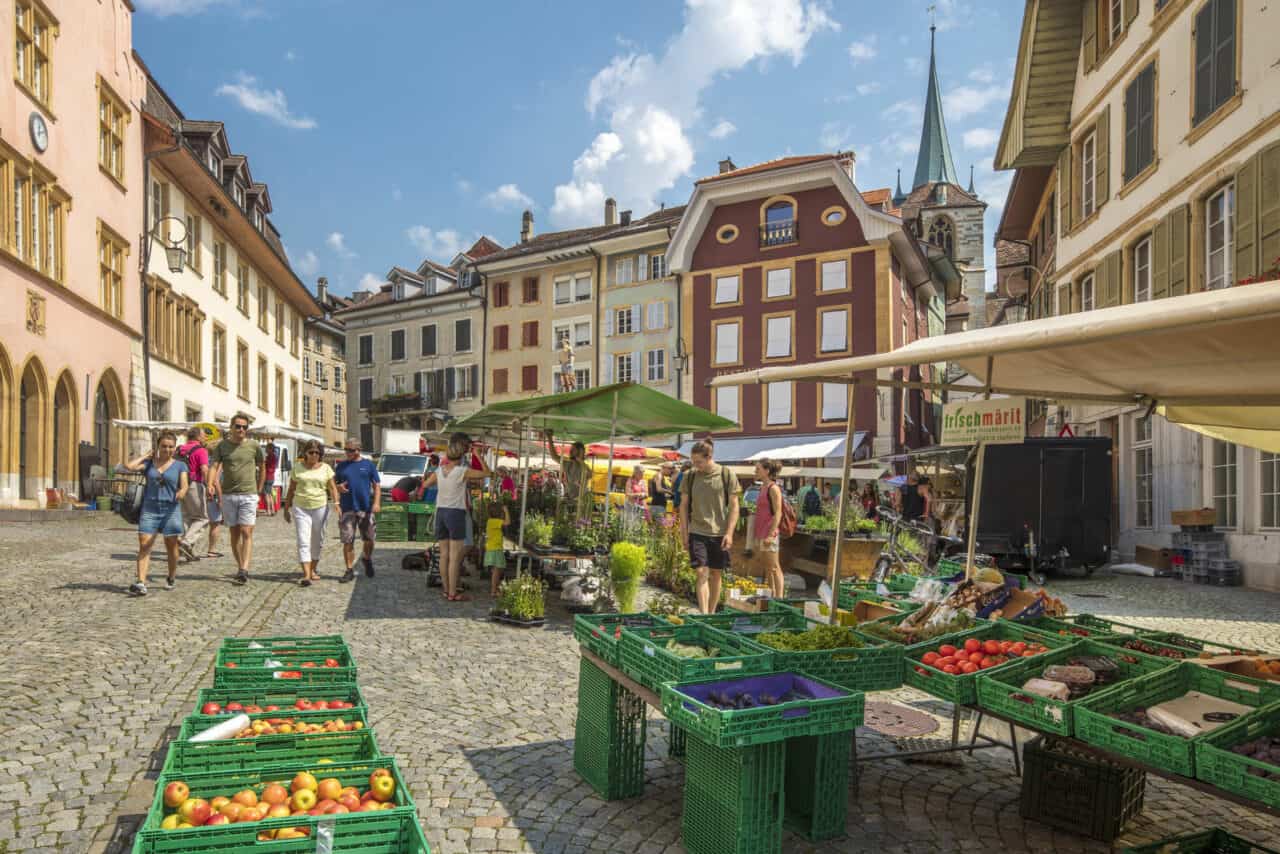 A must-see, not only for watchmaking-fans, is the Cité du Temps, which recently opened its doors in the heart between the OMEGA watch factory and the new headquarters of the Swatch brand. Designed by world-renowned Japanese architect Shigeru Ban, Cité du Temps unites under one roof the playful, cheerful style of the Swatch brand and the luxurious character of OMEGA. Equipped with state-of-the-art interactive technologies, the OMEGA and Swatch museums invite their visitors to explore the different worlds of the two brands in a dynamic way.
Nature enthusiast? You will love discovering the beautiful surroundings of Lake Biel. The northern shore land is characterised by intensively cultivated wine growing areas, while the southern shore remains entirely natural. The lake's highlight is the mystical St. Peter's island with its hidden bathing bays and the venerable monastic hotel.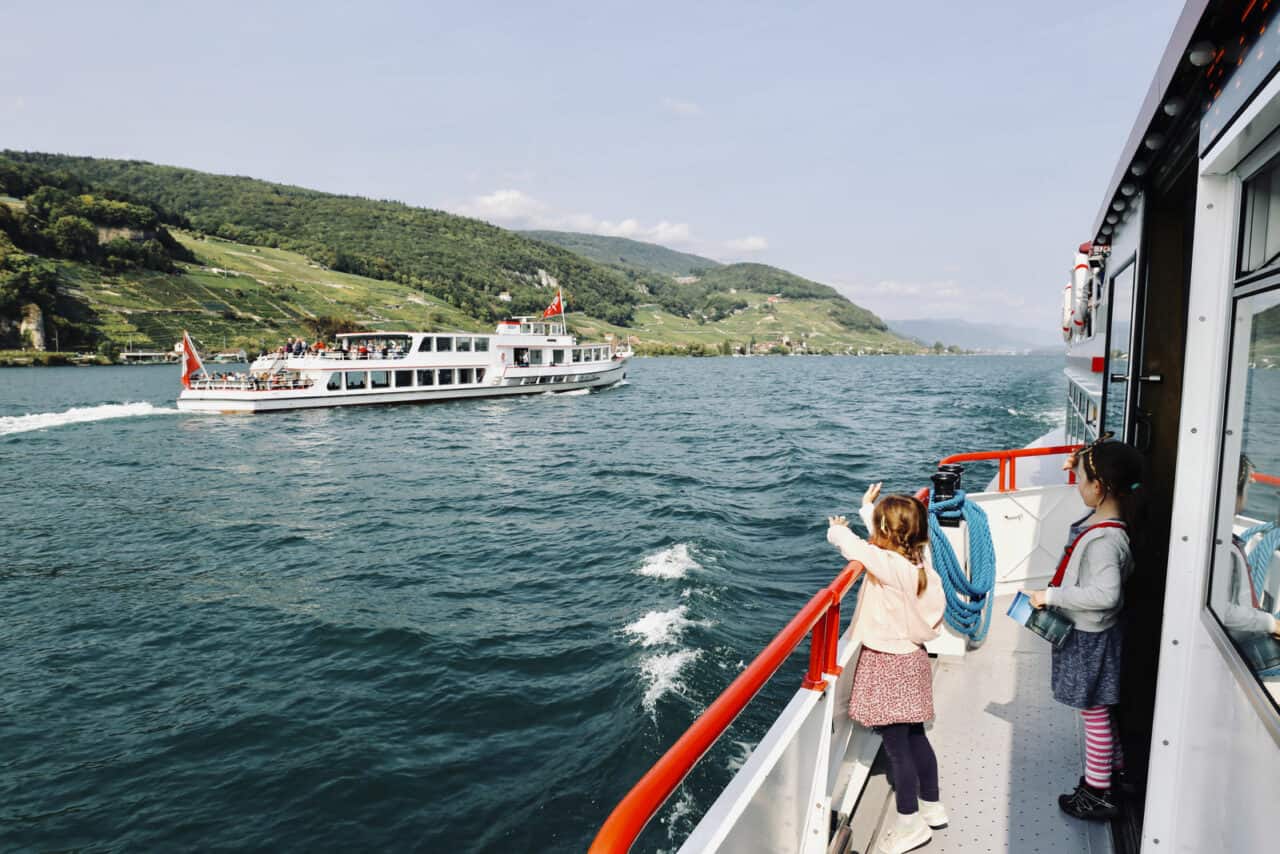 The Lake Biel Navigation Company provides a tranquil atmosphere while you enjoy a glass of local wine on board and glide along the picturesque winegrowers' villages. St. Peter's island invites you to relax among reeds, vineyards, and on intricate sandy beaches. Even Rousseau succumbed to its charm while seeking refuge on the island for a few days. The island can be reached either by boat from Biel or passing through the charming winegrowers' villages. From Erlach, the Heidenweg path takes you there on foot or by bike.
Learn more about Biel here: www.j3l.ch/biel